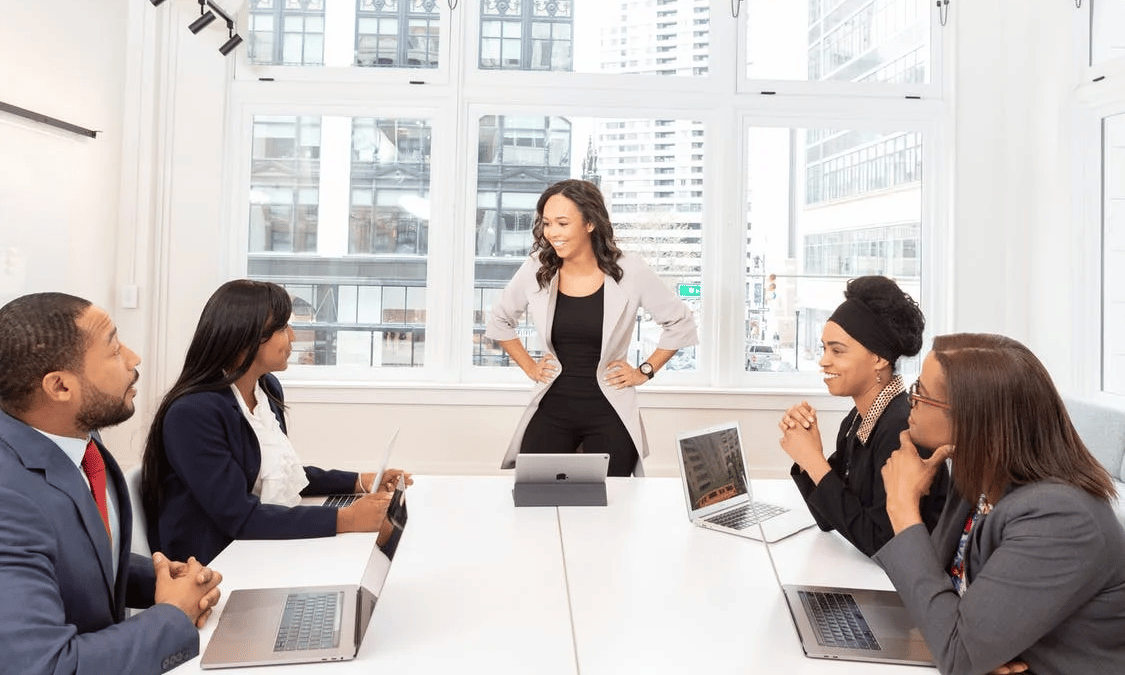 What's Next for your Marketing Efforts as a Value Creation Concept?
Reaching out to an international target market can be a challenge for many marketers. Hubspot's recent report revealed that 65% of marketing teams prioritise international market strategies. Yet, they still grapple with challenges like content or campaign creation for varying buying patterns in different countries. Consistently tracking and updating prices also prove to be tough as exchange rates differ around the world. Then there's the fact that marketers need to optimise their relevance and visibility in different regions and languages. These are all part of a marketing team's value creation concept.
But what do evolving situations mean for your preparedness as a marketer? Do you have the right tools and platforms to effectively communicate your marketing campaigns? Moreover, how do your marketing strategies operate in relation to your pricing and sales performance?
In this article, we discuss what value creation can do to your business when it comes to your marketing efforts. At Taylor Wells, we believe that unlocking your customers' value drivers is key to establishing a long-term relationship by providing the right engagement, experiences, and exchange platforms. We argue that maximising your marketing capabilities aligned to your value proposition will help you respond more efficiently to crises and other evolving situations including buyer behaviour trends both for your customers and with your employees. 
What is a Value Creation Concept?
A recent survey of 493 participating B2B companies revealed that only 20% evaluate their marketing strategies as effective. In fact, a study done by Mobile Marketing Association discovered from interviewing 125 marketing leaders about their coping strategies and structures to adapt that they implemented a combination of creative marketing activities and investing in the right talent and technology.
But where do most companies struggle? Most companies pursue marketing transformation as a retooling exercise with technology, rebranding, or project transitions instead of a value creation effort. They often overlook the opportunities that maximising customer experience, engagement, and exchange can bring. Not all are able to personalise their story and predict the impact of their strategies as well as future market trends.
We ask, what are the best frameworks that drive growth opportunities? Below, we suggest 6 areas of a value proposition that help unlock your competitive edge and transform your marketing capabilities.
Value Creation Concept for your Customers
Experience Value
This is about providing convenient and enjoyable experiences that your customers will remember throughout their interaction with you. This is one of the key reasons that people return to you because of their positive experiences which then creates a loyal customer base. This calls for opportunities to improve your value proposition and offer innovation throughout the customer's journey.
For instance, the airline industry further enhances its core offering with plenty of choices on the menu or in-flight dining, lounge area, onboard entertainment, and other services that improve customer satisfaction and experience.
Pharmacies, as well as Starbucks, have adopted unified and seamless multichannel platforms, thanks to technology. This strategy has helped them remain competitive even during the lockdowns. The applications allow customers to order online, choose the nearest store, and pick up their orders or have them delivered.
Exchange Value
This entails a deep understanding of specific customer needs and the problems that you want to solve for them. Then you can tailor your findings to provide valuable transactions. Marketers, sales, and pricing teams need to work together to optimise their personalisation, conversion, and prediction capabilities.
Using data analytics about buying patterns has proven to be a successful strategy for eCommerce giants like Alibaba. The company which received $109bn worth of revenue last year also uses automated messages and algorithms that adapt to customers' preferences for its millions of users worldwide.
The fashion industry, from clothes to shoes, had also adopted this strategy with the onset of lockdown which, allowed customers to seamlessly personalise their choices and measurements by simply using AI assistance. Furniture and home decor brands like IKEA have adapted by providing virtual showrooms for their customers which they can easily customise before placing an order and having it delivered.
Engagement Value
This refers to the steps you take to strengthen customer relationships which result in growth by defining what your brand means to you and the public. Companies that adopt social causes into their processes are more conscious about the way they operate their businesses.
This, in turn, resonates with a customer base who is also conscious about how they consume and its impact on the environment and their communities. This further unlocks more ideas for product improvement and innovation designed to engage with your customers on a meaningful level.
A vision and mission that communicates authenticity, sustainability, and empowering the community brings a more meaningful purpose to your brand and why you do business in the first place. This further reinforces your corporate responsibility and relevance of what makes you more than just a money-making organisation.
SaaS companies and even in the makeup industry, for instance, have elevated their engagement platforms by creating a community of user reviews that they share with the public. This helped fuel efforts of improving product and service quality.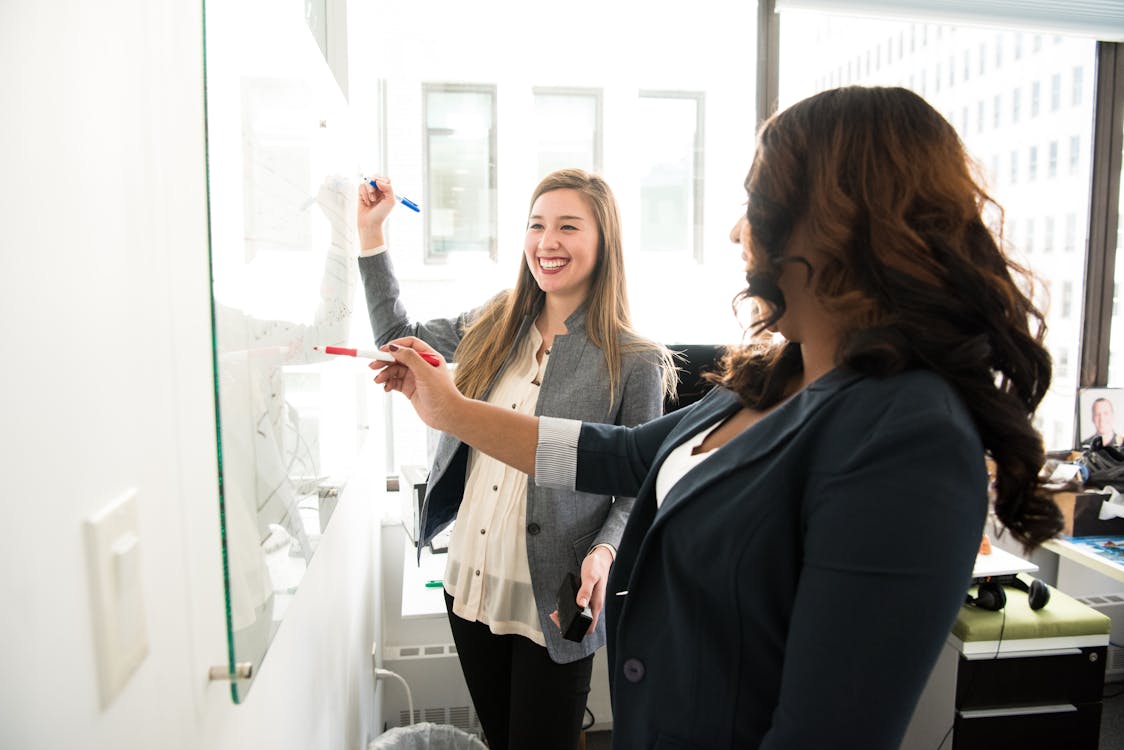 Value Creation Concept for your Company
It's not simply your customers whom you can create value for. But starting from the place where it all begins is the internal value in your organisational functions. This, in turn, naturally translates to your company's vision and mission, communicating it efficiently with your customers.
Value Creation Concept within your Operations
First and foremost, fostering an environment of authentic purpose and connections apart from the well-being of your employees should be the top priority. A team that engages themselves in open and creative discussions reinforces that their input and opinions matter. This especially comes in handy when brainstorming innovative ideas or solutions.
This is especially true when it comes to the collaborative effort among cross-functioning teams in marketing, sales, and pricing professionals. Apart from this, talent management, development, and optimising capabilities within your organisational efficiency are just as important.
Creating Value within your Strategies
This brings growth opportunities and expansion for your current or available products/services, whether that's through innovation or creating new categories. It also helps you build new platforms and business models. 
Google has achieved this by branching out to autonomous vehicles, something that its competitor, Yahoo, could have never thought of or done. Similarly, brands like Avon (known for its cosmetics and personal care products) and Red Bull have ventured into the media and publishing industry.
An optimised marketing strategy can generate as much as $10bn in revenue just as it did for Amazon. Similarly, Coca-Cola's Freestyle vending machine was launched in 2009 which allows customers to mix up their own flavoured drinks. This was then used by Coca-Cola's marketing as well as its research and development team to analyse what soda drinkers would want, enabling the brand to create new products.
Value Creation Concept within your Teams
This requires the right training, evaluation, and knowledge tools to make well-informed marketing decisions. Working with IT teams and data analytics further enhances this value creation. Empowered teams backed up with the right tools also instil trust and confidence in their capabilities, encouraging them to perform their best.
Micromanagement policies that have become outdated don't work in today's workplace environment. This can leave some employees feeling unmotivated. Moreover, uniform key metrics that measure and evaluate a marketing team's performance help transform organisational processes. 
Aside from performance indicators, the management's role in supervising key behavioural indicators (such as employee motivation, commitment, satisfaction, transparency, and loyalty) helps predict future actions. This can then be steered towards benefitting both individuals and the organisation. Studies also show that chief marketing officers who encourage interactions within their teams are better at:
managing projects

promoting inclusivity

establishing trust
Bottomline
Technology plays a key role in facilitating these transformations of value creation within your marketing tactics. Assessing and tracking your customer's needs using AI smoothens out the struggles between your marketing activities and the expected outcomes of your business. 
Analytics that enhance customer intelligence, data creation, and innovative solutions allow you to capture new revenue streams. Likewise, marketing automation enables product personalisation and predicting buying trends more accurately to your advantage
Lastly, it's up to you to choose which value creation areas are most important. You need to consider this for both your customers and the organisation. Your priorities should reflect your long-term goals, budget, resources, limitations, and current market trends.
For a comprehensive view and marketing research on integrating a high-performing capability team in your company,
Download a complimentary whitepaper on How To Maximise Margins.
---
〉〉〉 Contact Us for a FREE Consultation〉〉〉
---
Are you a business in need of help to align your pricing strategy, people and operations to deliver an immediate impact on profit?
If so, please call (+61) 2 9000 1115.
You can also email us at team@taylorwells.com.au if you have any further questions.
Make your pricing world-class!