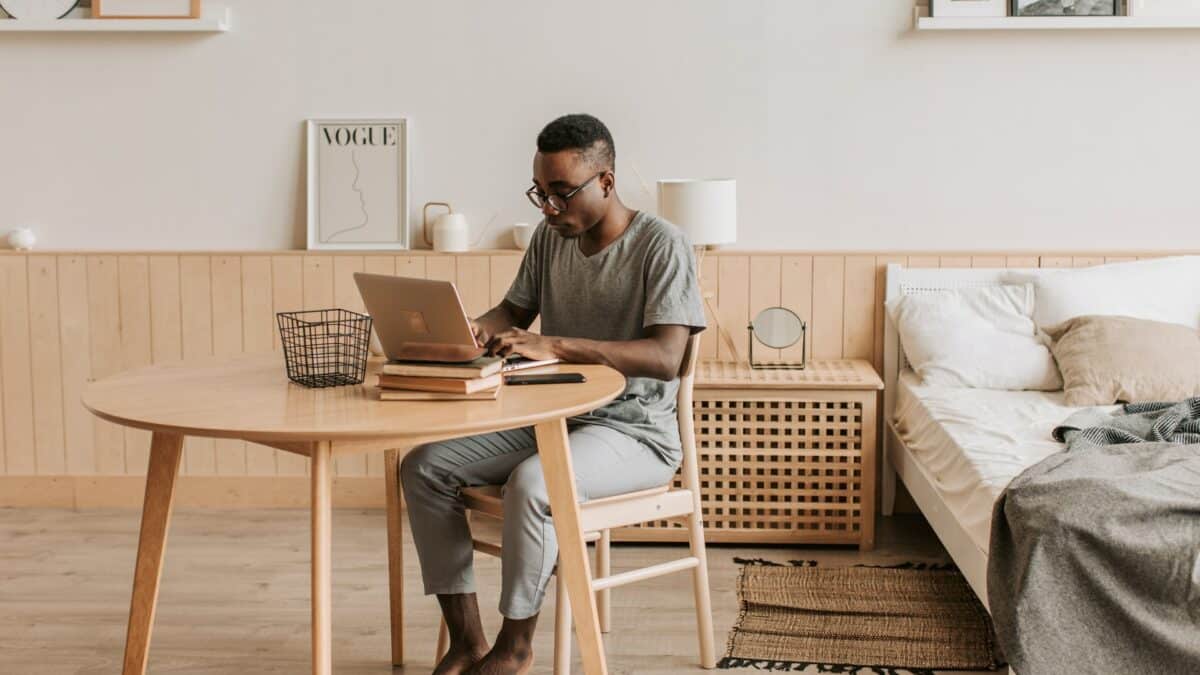 How To Transition Your ECommerce Operations Strategy For Remote Work With Minimal Disruption
Before 2020, most businesses never considered the possibility of working remotely. However, the pandemic made in-person work impossible for many of us. Surprisingly, many companies actually found that their productivity wasn't negatively impacted by remote work. In some cases, it even increased. Saying that, however, recently companies are beginning to report dips in productivity. A series of lockdowns and harsh restrictions on people's movements and civil liberties are creating wide scale mental health issues let alone technical and operational challenges. Unfortunately, not everyone has figured out how to transition smoothly. Today, we'll be discussing how to adapt or create an eCommerce operations strategy to prepare your business for a long-term or permanent remote working setup.
Ecommerce Operations Strategy – How To Successfully Transition To Remote Work
Before getting into the topic, consider whether the nature of your business will allow working remotely. Even if some aspects of your business transactions need to be done in person, a portion of your workforce can still work remotely. This is what we call hybrid workforces. 
Hybrid Workforces
Hybrid workforces are now being considered the future of post-pandemic work life. In other words, part of your office works on-site and the rest will work remotely. For most companies where people need to interact directly with customers or colleagues, this is the most feasible scenario. Research has shown that 64% of companies plan to adopt this setup, and 33% have already permanently achieved this.
Productivity
Many companies were hesitant at the beginning. But as time has passed, surveys actually show that productivity increases when employees are allowed to work from home. However, productivity can only be achieved through proper support and structure. 
Examples Of Remote-working Companies
If you are one of the companies still hesitant about whether or not a hybrid or remote working environment can be successful, fear not. We've combined a list of examples of well-known and successful companies that you might not have known are actually handled remotely. 
WordPress
Yes, believe it or not, the platform responsible for many of the blogs you read has a hybrid workforce. Their nearly 200-strong group of employees are almost entirely working from home. Only about 10 employees have remained working in their San Francisco office. 
Co-founder Matt Mullenweg calls themselves "location-agnostic," favouring talented hires all over the world rather than limiting their pool into one city. This works for them because they're provided with a structure and great company culture. Those who want to work outside of their homes get reimbursed for co-working space fees. 
Twitter and Square
Following the pandemic and its effects, Twitter CEO Jack Dorsey declared that employees could continue working from home permanently. Dorsey also followed up by including his other company, Square, into the mix. 
Dorsey said that his employees should work wherever they felt most comfortable and productive. What started out as a COVID-19 precaution turned out to be a transformation for Twitter and Square. This ultimately led to a boost in company efficiency.
Shopify
Shopify has also declared that their office-centric set-up was over. The Canada based e-commerce company said they will be digital from now on. CEO Tobi Lutke admitted they didn't have everything figured out, but that change is what they thrive on, and that they would continue to live up to that standard. 
Dell
Dell, a global computer tech powerhouse, decided several years ago to create a remote working program. They were ahead of their time, opting to aim for a 50% remote working team by 2020. They enrolled eligible employees in a worldwide flexible work program called Connected Workplace. 
Hybrid working environments are now an integral part of Dell's business strategy. Workers credit the company's trust and leadership for the program's success. Because of this, Covalence EthicalQuote named Dell one of the Most Ethical Multinational Companies in the World.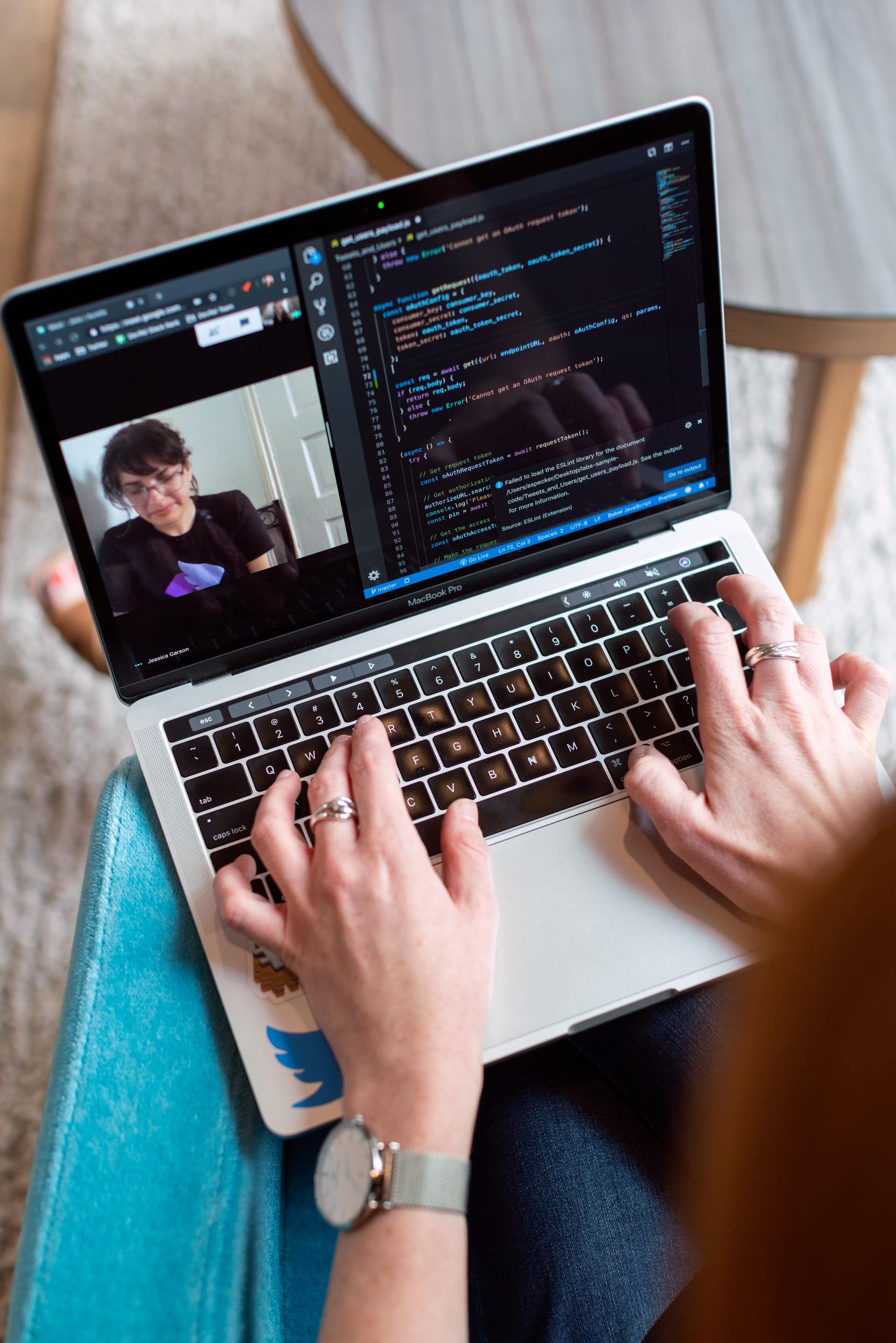 What You Need To Successfully Transition To Remote Working – Ecommerce Operations Strategy
Many experts believe that there's no going back to the "normalcy" we once knew. What this means is that it's time to take these changes seriously and commit to restructuring businesses permanently. Below are some essentials you'll need in order to transition your eCommerce operations strategy for a hybrid workforce. 
Commitment 
The first thing you need to do is to commit. Now is not the time for temporary solutions. Therefore, company leaders will need to take their time to plan out how this restructuring will be applied. 
Numbers have shown that having part or most of your workforce operate from home can actually benefit your company. However, this won't happen unless your employees see that you're committed to making the transition successful. 
Structure
Structuring your eCommerce operations strategy properly for a hybrid workforce is absolutely essential for success. To do this, start by asking your business:
Which teams are essential to have in the office, and on what days?

What teams need to be in the office on the same days for meetings? 

What meetings are absolutely essential to conduct face to face? Why?
This will give you a better idea which of your employees are able to work from home without interfering with productivity or operations. These questions will help you start building a structure for your eCommerce operations strategy. 
Technology
Another crucial aspect to consider before sending your workers off to work-from-home is investing in technology. Permanent remote work will require your employees to have technology that makes their work possible. Remember, don't require your employees to shoulder the cost!
You'll need to factor this into your budget when you plan out your eCommerce operations strategy. Consider how often it's used and how to keep data and other information secure. Likewise, have a plan for servicing if anything goes wrong or needs to be checked. Lastly, make sure you hash out any issues surrounding compliance. 
Culture Of Connectedness
The main things your employees will start to miss are the daily interactions with each other. It's easy to begin feeling disconnected, so make sure to plan out ways to remedy this. 
Some tactics include regularly scheduled catch-up meetings online, virtual team building sessions, or more opportunities to collaborate. A simple weekly check-in or chat about their weekend, hobbies, health, family, or workload can help them feel engaged.
Similarly, send perks or incentives to employees when possible. Simple things that they would've gotten in-person like gift baskets, merchandise, or free samples. This can help your employees feel aligned and maintain company social relationships. Don't be afraid to get creative – experiment and see what they respond to the most!
Bottomline
In conclusion, if you haven't previously considered switching to a partial or full remote workforce, now is the time. Don't worry, you can start small. Go through the questions listed above to figure out who can start working remotely. Provide support along the way, and listen to suggestions openly. You'll be surprised how efficient your company could become. 
For a comprehensive view on building a great pricing team to prevent loss in revenue,

.
Download a complimentary whitepaper on How to Build Hiring Capability To Get The Best Pricing Team
---
〉〉〉 Contact Us for a FREE Consultation〉〉〉
---
Are you a business in need of help to align your pricing strategy, people and operations to deliver an immediate impact on profit?
If so, please call (+61) 2 9000 1115.
You can also email us at team@taylorwells.com.au if you have any further questions.
Make your pricing world class!