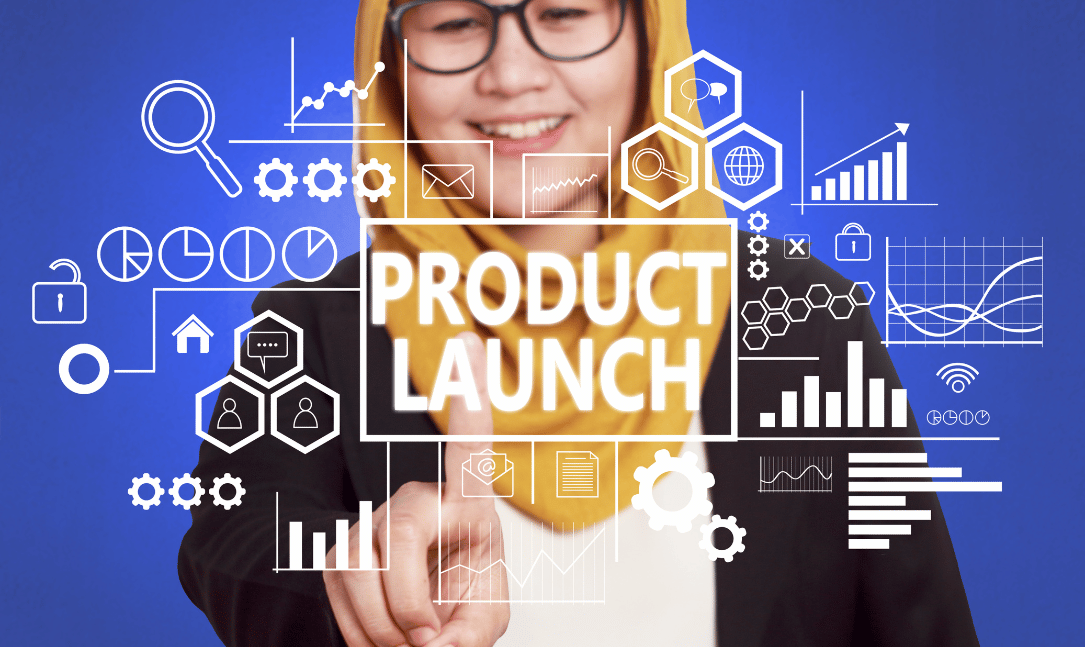 What are the Things You Can Do When Bringing a New Product to Market? 🤔
It takes a lot of researching, planning, designing, scrapping, budgeting, and innovating before a business can launch a new product. It's the reason why most companies fall back behind at least a month in delivering results and hitting the mark. In fact, 95% of about 30,000 new product launches are either rescheduled or fail. So, we ask what are the things that make bringing a new product to the market quite challenging?
---
>Download Now: Free PDF How to Drive Pricing Strategy to Maximise EBIT Growth
---
In this article, we discuss what you can do before you launch a product. Do you go all in with your expenses, marketing, customised designs, and negotiations? Or do you explore your target market first and research before you even release it on a global level? We also talk about what you could do to keep new customers engaged even after the hype, buzz, advertising, marketing efforts and promotions.
At Taylor Wells, we believe that releasing your new product or services should be gradual and executed in carefully calculated steps. We argue that testing out your target market and their responses first can prevent you from wasting time, effort, talent, energy, supply levels, and expenses. Spending months studying customers and selectively launching products can help you in the critical decision-making and distribution process in a competitive market.
Bringing a New Product to Market: Strategy for Marketing, Promotion, and Branding
In the automotive industry, for instance, Toyota specifically decided to focus on their Japanese market before launching Prius in other countries. Honda's Insight car model, on the other hand, did not click well with its American drivers. In fact, Honda discontinued Insight's production in June 2022 to be replaced by a Civic hybrid.
Below are key areas that you should consider when rolling out a new product or service:
Collaboration between all of your teams
Delegating tasks in the project
Establishing a sense of accountability between teams and management
Setting a schedule including deadlines or targeted time frame for your product/service rollout
Identifying a specific customer base

and how they make or complete their purchase decisions
Marketing strategy

which identifies the platforms you will use to promote and advertise your messaging of the new product or service
Pricing structure

which identifies if you are overpricing or underselling your new products or services
Branding and Promotion strategies for Your New Product
Sustaining the hype or initial buzz of the product/service rollout and retaining customers and converting them into loyal patrons become crucial after you release your innovations or new product/service versions. Many businesses weren't able to maintain the enthusiasm that they received or expected from new customers after a product/service rollout. 
Google Glass, for instance, was launched in 2013 but ceased operations in 2015. For one, the biggest challenge was its incompatibility with other apps. As a result, customers didn't feel there was an urgent need to use the product. Apart from this, they were criticisms over its price, privacy, and safety.
The 3-5 hour battery life was also too short for its technology. Many establishments like restaurants prohibited diners from entering while wearing Google glasses. And even if Google tried to rebrand it as a fashion accessory, it still didn't work in the market.
Experimenting as a Marketing Strategy for  Your New Product Launch
Launching your product can be done with a step-by-step process. Mobile phone innovation and designs always undergo this process. One Harvard University study analysed 300 devices from 12 different tech companies. Most of these gadget companies had multiple branches and were managed in various countries all over the world.
Going All in with your Branding, Marketing, and Promotion Strategy for your New Product Launch
In the 300 devices that were analysed, the manufacturers and designers decided to go all in. It turns out that this was a costly venture without much research or customer input in the process. 
At the same time, innovation was not a guarantee to secure a company's efforts. In fact, in one of Harvard University's research, about 2/3 of competitors overtook the market by copying an innovative idea – given the fact that 84% of customers buy from innovative companies.
On the same note, no company or organisation is safe from failure. 80% of the participants who took part in the study failed throughout the process, most especially for features that weren't tested out.
In fact, companies that targeted 137 million customers and weren't able to release a hit product, service, or feature ended up losing 220 million consumers. Let's compare Sanyo's camera phone, for instance, to Kyocera. Kyocera launched its camera phone to its Japanese customers only, being less concerned about competition and more about failure risks, while Sanyo released the product worldwide and rather in a rush.
Good Experiments Feel Uncomfortable – Your  Branding & Promotion Strategy for your New Product
Firstly, you need to know where to begin if you plan on a worldwide launch where you need to compare customers' responses as you experiment and research. This will then undergo testing and validation by the same customer base. In fact, Lab42 data showed that 65% of new buyers are men, while 59% are women who buy new products if they've been out in the market for a while. 
Innovation also plays a major role in business competition, as shown in PWC's research. It can be tempting to release your product or services in an already familiar market so you can achieve instantaneous success. This is especially true in a market where you've already tested out the waters. You may feel that this is safer to do within your comfort zone. But even your loyal customers won't be able to give valuable feedback in the testing process when launching your new product or service.
Testbed & Ideation – Bringing a New Product to the Market
Your testbed should include competing for offers in which your product or services have varying features for customers to discern and choose from. An experimental testbed has two factors:
Strong indicators of success –

this is where you attempt to launch in a market where it is tougher to succeed. Your competitors already have the innovation or version that you are trying to experiment on, modify, and launch.
In the case of Motorola's camera phones, for instance, it would've been more successful to release it in its Japanese and Korean markets to compete with Samsung and other gadget companies, then gradually release it to a global market.
Strong indicators of failure –

this is where you attempt to launch in a market where it is easier to succeed. For instance, a skincare or beauty brand might typically launch a product in Tokyo, Korea, or Paris. Why? Because the customer base from these cities are more responsive to new beauty products.
For instance, a certain target market prefers simple skin care routines than the 12-step type because they find it too complicated and laborious. In this case, skin care products won't work in this type of market. Then the skincare brand would be able to decide when and if it should discontinue the particular product.
When bringing a new product to the market, you need to ask:
How much will it cost? What will your supply levels look like? Will this require new partnerships or negotiations with other businesses?
How long was it experimented on, tested out, and researched to validate the results and decisions?
Are you communicating the value that you offer to your target market? How so?
What is your pricing strategy and is it justified? Are you implementing a value-based pricing system or a cost-based pricing structure?
What kind of marketing campaigns will it require?
How do you create the hype or virality of the product/service? Are you going to rely on word-of-mouth from communities, social media or digital platforms to create the buzz? In fact, according to G2.com,

56%

of survey participants rely on their friends and families for new products/services.  
How will you sustain the hype and retain or convert new customers? According to Lab42, only

11%

of customers are retained in one year.
What are the different impacts of your product rollout on your community and customer base? According to Forbes, 69%

of customers expect a brand to improve the communities and the environment.

That's why it's important to prioritise sustainable development goals.
---
〉〉〉 Get Your FREE Pricing Audit  〉〉〉
---
Bottomline
There is no one-size-fits-all solution to market uncertainty when it comes to bringing a new product to market. But spending enough time to research your customer base while taking calculated steps to implement the data can help you choose a successful product launch.
---
For a comprehensive view on building a great pricing team to prevent loss in revenue,
Download a complimentary whitepaper on How to Build Hiring Capability To Get The Best Pricing Team.
Are you a business in need of help to align your pricing strategy, people and operations to deliver an immediate impact on profit?
If so, please call (+61) 2 9000 1115.
You can also email us at team@taylorwells.com.au if you have any further questions.
Make your pricing world-class!