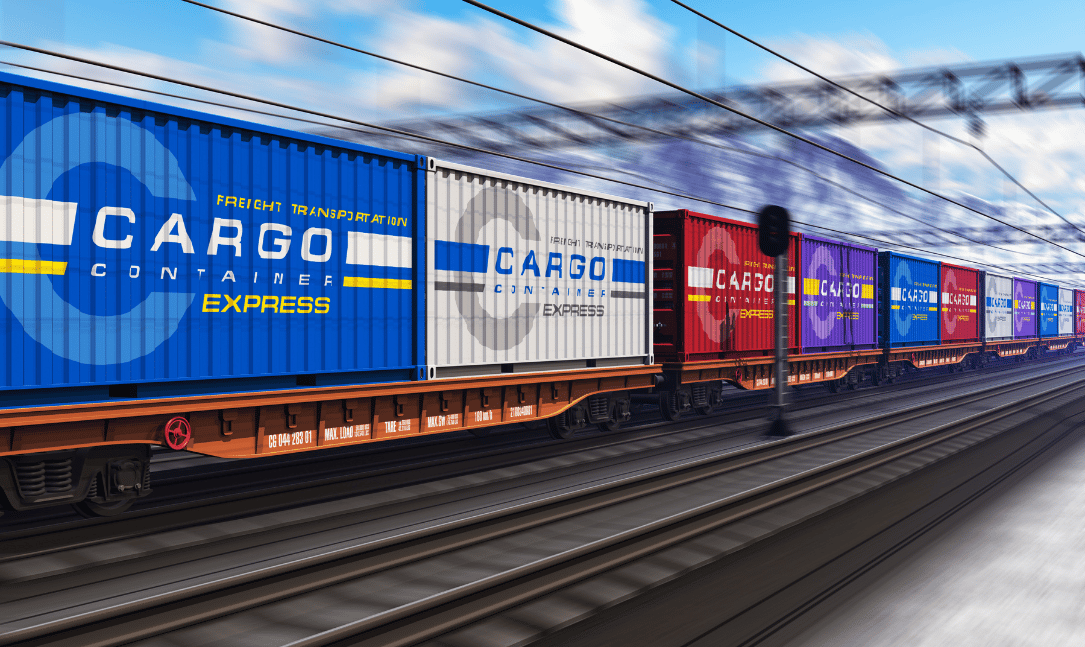 Rail Freight Case Study: How to Model a Profitable logistics Price Increase 🚛
Exciting times are ahead for freight logistics firms; with potential size of prize from price improvement forecasted to increase revenue by 2 to 4 percent, or 30 to 60 percent increase in operating profit for those that can turn data into high $ value pricing insights. In fact, freight logistic firms are in a much better position to capture $ upside from data driven pricing systems than ever before. We know of several firms, for example, implementing a logistics price increase to offset inflation, investing in new IT and data infrastructure; moving from legacy systems to integrated transportation management systems and/or streamlining their inventory management to distribute data across the business.
---
>Download Now: Free PDF How To Drive B2B Pricing Strategy To Capture An Additional 2 to 10 per cent Margin Within 3 to 6 Months
---
The problem is though, full recovery from the COVID restrictions is likely to take roughly 3 to 5 years if not more; and many freight logistics companies still operate without a formal and comprehensive yield management and pricing strategy for the entire pricing cycle. This means that they do not have a detailed margin expansion plan to extract the significant $ upside available to them.   
In this article, we will continue to discuss freight logistics pricing, its meaning, and management in regard to rail freight. We will provide a rail freight case example—what it is and its value drivers. Then, we discuss why.  
We argue that a strategic and analytics-based pricing transformation can generate positive returns for freight logistics firms —though uncertainty still remains around prices, volume forecasts, and premium services in the rail freight industry. 
We believe that rail freight companies with a mature value based pricing capability including optimised contract mix and real-time pricing systems have a significant decision-making advantage as customers buying patterns and value drivers have evolved significantly over the last 2 years.  
Logistics Price Increase Case Example: What Is Rail Freight Pricing 
Large transactional network
Australia's economy is underpinned by the efficient transportation of freight across vast distances and international borders. Inland Rail is part of a broader freight network of roads, rail, air and sea that must work together as an integrated whole.
For example, rail freight is an increasingly popular mode of freight transport for customers, especially in Australia. Services often span the length and breadth of a country, connecting networks, terminals, paddocks and pits to ports in order to efficiently move essential goods and commodities safely and in one piece for a whole range of customers. 
Resilient and productive supply chains are the key to strengthening multiple connections in inland rail freight. Each year in Australia, for example, infrastructure operators, transport companies and logistics experts work together to deliver about 4 billion tonnes of goods across Australia – that is 163 tonnes of freight for every person each year.
Melbourne alone requires approximately 15,000 tonnes of food to be delivered every day.
Greener Freight Option
Rail freight is also considered to be a greener, more cost effective option for customers compared to other modes of freight. It is estimated that 1 train, for example,  replaces c.800 cars and 110 trucks.
Ad hoc Demand
Rail freight carries large volumes of freight and is the backbone of much of Australia's supply of essential goods and commodities. However, rail freight also serves customers with smaller, high-value, urgent, and unexpected cargo too. For example, many companies rely on rail freight to help them transport machinery for unexpected equipment breakdowns. Similarly, freight forwarders / firms rely on rail freight to transport everyday items in containers too – some of these containers being scheduled last minute or there's a cancellation or no show.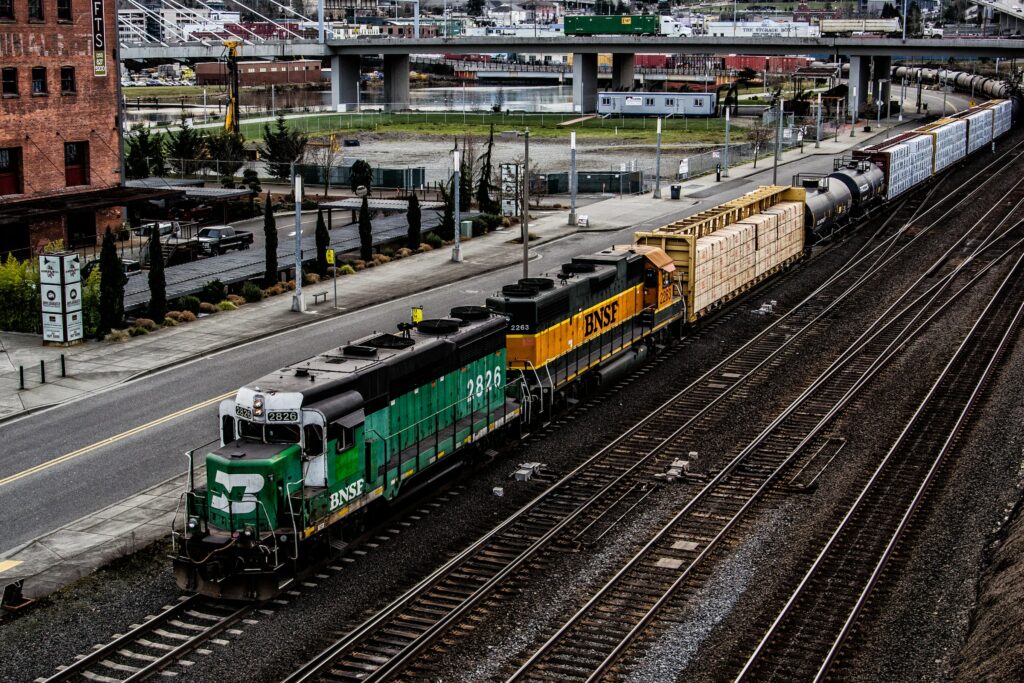 Supply Chain Security
As mentioned above, rail freight also serves consistent and large volumes of valuable commodities on their networks each day, such as:  coal, steel, wheat, petrol, medical supplies. For example, railroad tank cars supply petrol to ports, fresh food to supermarket distribution centres, household waste to waste distribution and tips, construction materials to towns and essential pharmaceuticals. They also connect our agriculture regions and resource basins to cities and ports, delivering Australian produce and minerals to international markets.
This type of rail freight would constitute the majority of rail freight supply. But ad hoc demand would have its advantages too because a proportion of it would be higher margin work albeit smaller volumes and unpredictable demand.  Saying that, though, since COVID, rail freight firms have become more familiar with demand and cost spikes. 
Capacity Utilisation & On-time Performance
Rail freight firms have a substantial number of transactions in their network at one time and operate hundreds of trains and routes. In addition, rail freight firms must consider capacity utilisation of each route—there and back eg. not leaving or returning on a route half full whenever possible—and on-time performance. 
Price Management
Rail freight firms must also constantly adapt their networks and routes and rate cards at the same time to match the granularity of their network. Some rail freight companies manage hundreds of rate cards at a time, which can make price management and price optimisation a nightmare. 
Risk Management
Rail freight typically assigns their container capacity to different ports in order to manage and balance network capacity. However, it is common for rail freight to deal with large amounts of cargo not arriving at a pick-up destination on time. 
Global Supply Network
Rail freight firms often work with intermediaries called freight forwarders when they have excess or additional short-term capacity. However, in order to do this, they have to put together a network of hundreds of suppliers across many different freight modalities. They also have to put together pricing that makes sense commercially too for this channel without creating channel conflict. 
Discussion: Freight Logistics Price Increase Methods And Models
Rail freight firms with good forecast models and dynamic pricing are in the best position to capture the $ value from ad hoc, urgent as well as regular contract customers. This is because they have more visibility of uncertainty in their forecasts and can in turn derive more accurate price premiums in real time for in-demand services when there are changes in supply and demand.  
The combinations between ad hoc, emergency long term contracted volumes, and logistics price increase therefore, not only offer higher margin opportunities and reduced risk for rail freight firms, but also more financial stability as they implement price increases to offset cost-driven inflation across their mixed customer contract portfolio.
Rail freight firms with value-based price setting calculations; and a good system to automate price calculations can offer customers more consistent, subtle and differentiated pricing and price increases that speak directly to the needs of the customer. This is because sales guidance and tactics that reflect the value that their network and services bring to their customers provide clear differentiation between customer groups, routes and volume requirements.  
For example, using value based pricing methods to implement price increases in rail freight means charging more for on-time performance. Offering highly differentiated routes at higher price premiums. Optimising prices for customers with specialised or complex needs or high-value goods. Or offering solutions to customers that solve specific problems using add-on services and leveraging network capabilities. Cost based and/or margin targeting, conversely, simply cannot charge customers in this way because cost based price methodology and margin targeting is just too crude and simplistic for granular price analysis and profit metrics.
What's more, cost based pricing and margin targeting are inward looking metrics. They simply do not capture the $ value wrapped up in the complexity of a rail freight business strategy. Including their customers' needs or the full value of rail freight products and services. 
It is important to emphasise here too that teams need to know what they are doing when they implement a price increase using value based methodology. For example, implementing the wrong  pricing method to the wrong type or size of contract inevitability creates problems and exposes the business to risk. However, when new methods of pricing are implemented with a clear pricing plan and rationale; and each team knows what they are doing and are monitoring the right price metrics closely, value based pricing can directly convert to bottom line impact and reasonably quickly.
In fact, when fully implemented, value based pricing methods and models can drive a revenue expansion of around 2 percent for rail freight firms if commercial capabilities are built and embedded properly across the business. 
In fact, our findings show that when a business builds and embed commercial capability across the business; bolstering its internal pricing skills and capabilities to build a sustainable pricing system, they can generate at least 3 – 10 percent additional margin each year while protecting hard earned revenue and volume. This is at least 30 – 60 percent profit improvement straight to the bottom line.
Implications: Why Logistics Price Increase Methodology Needs An Upgrade
Customers are more accustomed to price changes and fluctuations in the spot market than ever before. 

Customers are more willing to pay for emerging value drivers such as low-carbon transport services.

Customers are in the habit of buying differently to accommodate spikes in cost and demand in their supply chain

Rail freights need better systems, tools and price calculations to iron out price inconsistencies and to simplify overly complex price models to deliver reliable results and free up the sales team from manually managing pricing. 
---
〉〉〉 Get Your FREE Pricing Audit  〉〉〉
---
Conclusion: Freight Logistics Price Increase Methods And Models
In this article, we have discussed that the mix of long-term, mid and short term spot cargo contracts require different rail freight pricing strategies. 
We conclude that now is a great time for rail freight to move from its traditional rail freight industry and pricing practices and improve and simplify pricing to generate more value for the firm, suppliers, intermediaries and customers across and within the network. 
We believe applying a single approach to pricing and revenue management is no longer sufficient. And instead, rail freight must take into account sophisticated forecasting and contract mix management and modelling and value-based pricing. Most of all, rail freight must put their customers are the heart of their commercial strategy, operations and pricing strategy. 
---
For a comprehensive view on maximising growth in your company,
Download a complimentary whitepaper on How To Drive B2B Pricing Strategy To Capture An Additional 2 to 10 per cent Margin Within 3 to 6 Months.
Are you a business in need of help to align your pricing strategy, people and operations to deliver an immediate impact on profit?
If so, please call (+61) 2 9000 1115.
You can also email us at team@taylorwells.com.au if you have any further questions.
Make your pricing world-class!