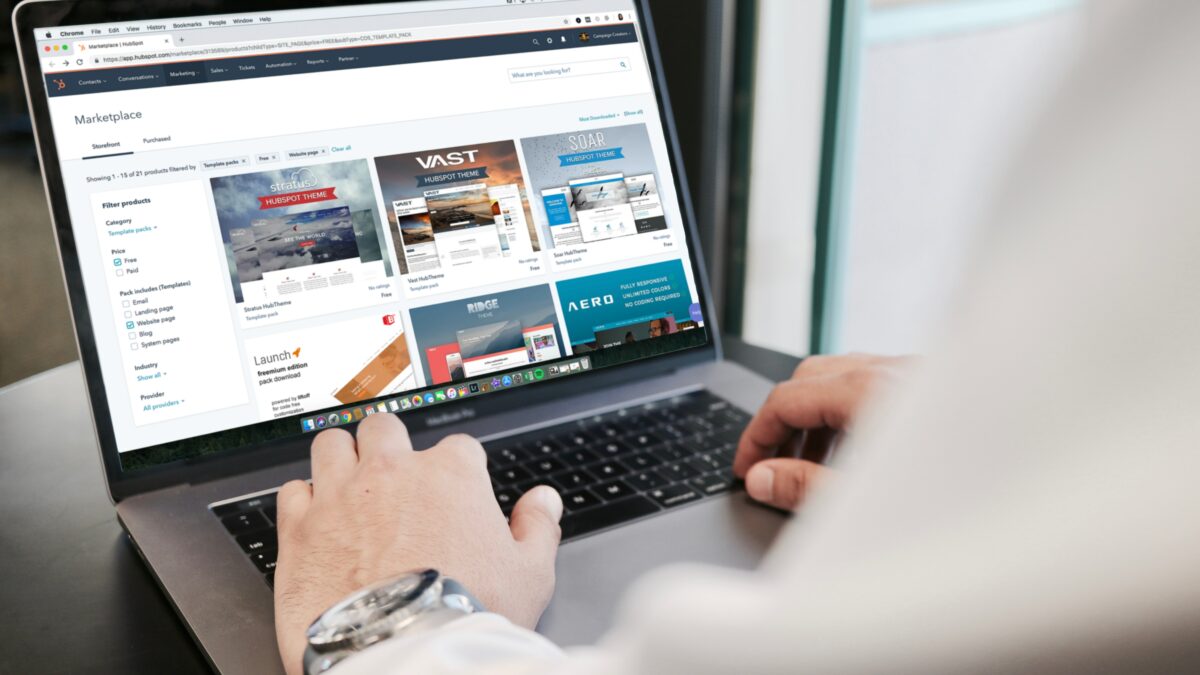 The Ultimate Guide to Maximising the Benefits of Dynamic Revenue Pricing Strategy 🌈
Dynamic pricing is among the most captivating concepts that have swept the eCommerce sector. Although companies are not wholly new to the tactic, the popularity of this pricing strategy is strongly linked to new eCommerce developments. Customer behaviours are changing. More and more people are choosing to shop online. And businesses would be well to invest in developing their dynamic pricing capabilities to get the greatest benefits. Or else, they risk falling behind their competitors. How are you going to do it?
We are well aware that, as with any pricing strategy, there is no single path to success when it comes to dynamic pricing. Even with the strategic advantage that dynamic pricing can deliver, few companies have begun to utilise it. Some firms are only now commencing their research on the potential of dynamic pricing. While other businesses are undecided. They conducted weak and poorly thought-out experiments that, unsurprisingly, had almost no significant impact and thus failed to win the board's confidence. What should they do instead?
In this article, we present guidelines and examples for maximising the benefits of a dynamic revenue pricing strategy. First, we define dynamic pricing and explain it. Then, we show the advantages that businesses can gain by designing and implementing this pricing structure. Finally, we discuss the best ways to harness dynamic pricing efficiently.
At Taylor Wells, we believe that a dynamic revenue pricing strategy does not have to be overly complicated, but it must be strategic and systematic. By the end, you will learn the benefits of dynamic pricing and how it can accelerate your organisation's sales growth during the eCommerce transformation.
Capturing the Maximum Benefits of Dynamic Revenue Pricing Strategy with Examples
As customers made online purchases for anything from groceries to electronics in recent years, many people remarked on how simple it is to shop on retail websites. And they are right. For instance, a customer can distinguish which store has the best pricing and value for money with a quick browse. eCommerce is not going away. It's basic and straightforward to use. Even busy individuals appreciate it.
As for enterprises, analysts believe that the transition to eCommerce will keep going even after the pandemic. They need a pricing model that allows them to manage profitability while adapting to new customer behaviours. Pricing experts think that dynamic pricing, specifically, is likely to become one of the defining qualities that will ensure a retailer's success. What is the nature of this pricing strategy?
How can we define a dynamic revenue pricing strategy?
A dynamic revenue pricing strategy is a very adjustable means of deciding the price of a product or service. When retailers use this pricing method, they implement varying prices rather than fixed ones. Dynamic pricing, in particular, enables a business that offers products or services online to modify rates easily in response to changing market conditions.
Its basic principle is to offer the very same product at various prices to different types of customers. The travel industry has long used dynamic pricing. It is common practice for plane tickets, hotel stays, and ride-sharing operations. Why do these industries favour dynamic pricing?
What are the benefits and advantages of a dynamic revenue pricing strategy?
Dynamic pricing isn't just for giant travel agencies, and it doesn't always necessitate very complicated software. Small to medium businesses of all kinds can also gain greatly. The benefits of dynamic pricing are as follows:
1.

Dynamic 

pricing 

can 

increase 

demand 

and 

promote 

sales.
A dynamic revenue pricing strategy is commonly thought of as a tactic for enterprises to raise prices. But this technique also features price reductions. Lowering your pricing can occasionally drive underperforming sales, assisting in meeting sales income targets. A basic flash sale, for example, is a means to generate demand and enhance sales in a dynamic pricing strategy.
2. Dynamic pricing allows easy pricing adjustments based on supply, demand, and costs.
Consider family-owned farmland that grows peaches for a living. It is considerably easier to grow them in the summer. That implies the product costs less to grow.  In contrast, they are having difficulty growing enough peaches during the colder months. They must pay for any additional expenses. The company can use dynamic pricing to modify the price of their peaches to match the additional labour needed to deliver them to the marketplace.
3. Dynamic pricing can help optimise the inventory management processes.
Using a dynamic revenue pricing strategy gives additional inventory control. How? It enables businesses to offer discounts on oversupplied products to reduce their stock, or to raise the price of more in-demand commodities to sustain the supply chain while making more money. This means keeping the inventory flowing even during the most difficult market conditions.
How can businesses reap the full benefits of a dynamic pricing strategy? 
In our experience with various retailers, those who maximise the benefits of dynamic pricing often follow general guidelines. Here's how we think you can succeed with dynamic pricing with examples:

1. Consider the total price of the transaction, not only the price of the product.
Did you know that customers don't just consider the price of a product before purchasing it? Rather, they base their purchasing decisions on the total cost of the transaction. This will includes taxes, shipping expenses, service fees, and any other expenses piled on to the overall price. Hence, your dynamic pricing strategy must complement the value proposition you've set in place.
For illustration, a household appliance retailer experimented with cheaper shipping fees and extended delivery timeframes. The firm discovered that a long delay had no substantial effect on conversion rates, allowing the company to manage deliveries for efficiency and affordability. Consequently, they began offering the option of waiting longer for some items and then forwarding the savings on to the customer. This proved to be an efficient method of increasing sales.
2. Understand your customer's expectations.
The frequency with which you modify prices should vary depending on the product. Pricing of trendy clothes, for example, can fluctuate every week, but the pricing of staples, such as plain tops or undergarments, ought to be more consistent. Accordingly, for every product category, you need to consider assessing both the span of the purchase cycle and customer expectations. For instance, prices for items that buyers usually research before buying, such as smartphones or major appliances, should remain relatively stable, as abrupt price changes may upset a meticulous shopper.
It is of high importance to avoid disappointing your customer if you want to realise
 the benefits of dynamic pricing.
Check whether your automated recommendations are compatible with your branding and the ideal customer experience. Instead of relying exclusively on technology, we advocate establishing and enforcing rigorous pricing guidelines. Your pricing should not fluctuate so greatly that they mislead and annoy customers. They will just buy somewhere else if they believe pricing changes are unreliable, inappropriate, or irrelevant.
3. Experiment and then adjust your strategy.
There is no single path to success in dynamic pricing. Thus, testing and learning from it is critical to getting it right. But we also know that experimenting is risky. Coordinate with your chief financial officer to mitigate risks. During the earliest test phases, decide on the extent of price changes.
We advise beginning with a single product category or location. Assume setbacks with the first few price changes. Then, design a strategy for evaluating progress, assessing effects, and ensuring timely modifications. You can also work with retailers during the initial stages to determine the next procedures before proceeding to fully automated price changes.
A world-class pricing team will always help you get the best outcomes. 
Our findings show that with the right setup and pricing team in place, incremental earnings gains can begin in as little as 12 weeks. Using superior price management techniques, the team can capture at least 1.0-2.25% more margin after 6 months. After 9-12 months, organisations are frequently generating 3-7% higher profits every year as they find more complex and previously unrealised possibilities, efficiencies, and risks.
Price analysts in a company we know collaborated with retailers to infuse the principles of their pricing strategy into algorithms. The retailer then undertook in-market research and testing. This resulted in a better pricing model that raised absolute earnings before interest, taxes, depreciation, and amortisation (EBITDA) by more than 50%. Finally, they were later able to implement an automated pricing mechanism.
In experimenting and maximising the benefits of dynamic pricing,
you need high-quality data
. You don't want unreliable information to influence your pricing.
What makes a solid foundation for your pricing? Of course, accurate and appropriate data! While present technologies offer precise, centralised pricing administration and speedy price adjustment posting, poor data will hamper even the best dynamic-pricing strategy.
Product expenses, shipping charges, and customer-service data, for example, all have a significant impact on potential sales of products. Therefore, an intensive refinement and optimisation of pricing data, as well as better clarity and reliability in cost tracing, can greatly enhance price suggestions.
4. Develop an action plan.
Analyse your present market competitiveness. What do customers think of your branding and pricing? Once you've answered this, plan for your long-term dynamic pricing objectives.
Even if you're starting from scratch, we can tell you that success in dynamic pricing is not impossible. It will, however, be a long road. You will not arrive at your destination overnight. The good news is that you can plan your path to achieving the best data, technology, applications, and expertise. To do so, you must establish expectations and commitment. Be firm and responsible, especially in terms of price changes, to deliver quick gains and move the organisation forwards.
Whenever you make price adjustments, you should have a clear and valid reason for doing so.
The particular catalysts for pricing changes can vary greatly between businesses and customers' buying occasions. Price movements due to seasonality or the introduction of a competitor product are acceptable in specific instances. However, there is no need to adjust product prices if costs, supply, rivals' prices, or other market drivers do not change.
A supermarket, for instance, devised a split pricing strategy. How? Prices for essential consumables such as vegetables fluctuate weekly depending on expenses and competitor prices. Prices for other categories of goods, such as processed foods, remained steady, as there were no changes in procurement costs.
Bottomline
The dynamic revenue pricing strategy is gaining traction in the eCommerce industry. Pricing analysts believe it will be a defining attribute that decides a company's success. Avoid implementing prices that frustrate customers, altering prices constantly, and counting on inaccurate data. Instead, remember to evaluate your customers' expectations, experiment, adapt, and establish a plan to capture the full benefits of dynamic pricing. Let your pricing ensure your profitability in a transforming business landscape.
For a comprehensive view on integrating a high-performing pricing team in your company,
Download a complimentary whitepaper on How To Improve Your Pricing Team's Capability.
---
〉〉〉 Contact Us for a FREE Consultation  〉〉〉
---
Are you a business in need of help to align your pricing strategy, people and operations to deliver an immediate impact on profit?
If so, please call (+61) 2 9000 1115.
You can also email us at team@taylorwells.com.au if you have any further questions.
Make your pricing world-class!