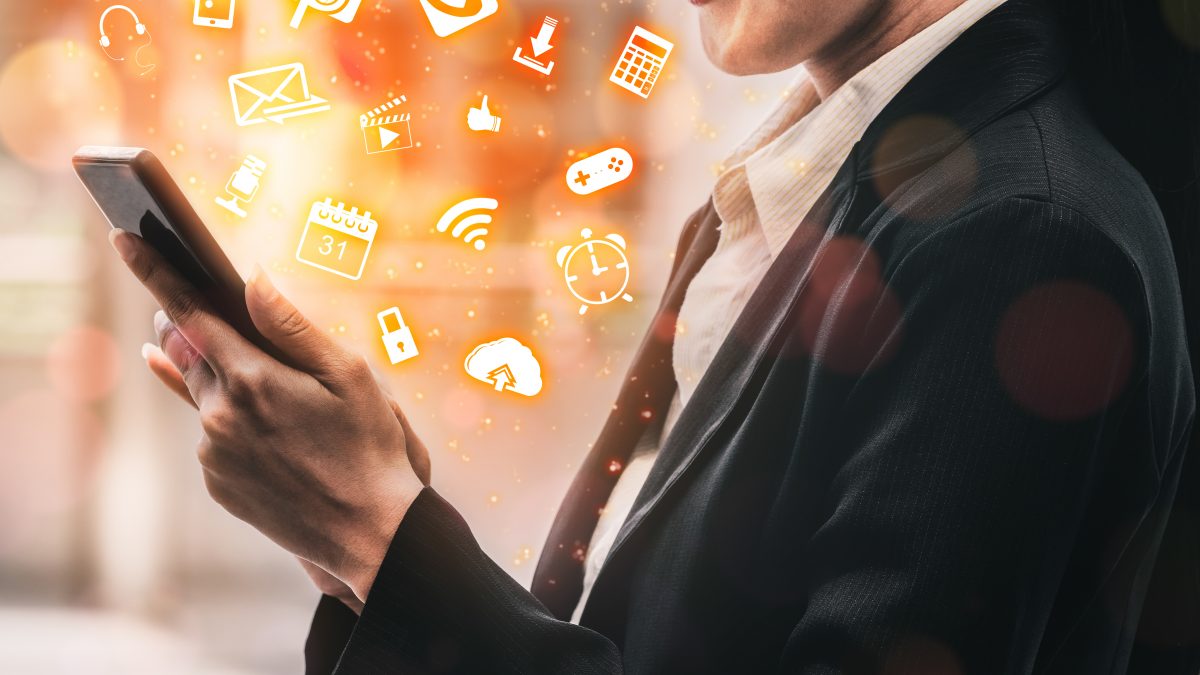 Jewellery Digital Marketing Campaigns: Jewellery Industry's Best Strategy 💍
The jewellery industry is thriving despite the crisis we are currently facing. What do you think are the contributing factors that are making them flourish regardless of the pandemic? Has jewellery digital marketing campaigns got something to do with the continuous growth of the business?
---
>Download Now: Free PDF How to Improve Product Pricing
---
Many global jewellers are transforming their businesses to take advantage of new revenue and margin opportunities in the industry. For example the Australian jewellery retailer, Michael Hill announced last week that online sales improved by 193%. Even though they have temporarily closed some stores due to COVID-19 pandemic, they have seen an increasing demand for dress up and down jewellery over the past 4 months. Michael Hill's new strategy is to capitalise on rapid growth trends in the market and build a global jewellery business. Their strategy is driven by: mergers and acquisitions, consolidation, commodities trading, a dynamic online pricing capability, high-class brick-and-mortar stores for their fine jewellery collection, and a premium customer loyalty programme.
Not only is jewellery one of the top consumer markets in the world, but it is also booming and experiencing new growth potential.
That is to say, people still want jewellery even in a downturn and will gear down or up to get small treats. A trend that is not evident in fashion apparel.
At Taylor Wells advisory we believe that it is now very important for global jewellers to create an effective pricing and marketing campaign to attract customers and grow share of wallet opportunities in different regions. Especially if they are keen to capitalise on prior business transformation efforts. So, in this article, we will discuss jewellery digital marketing campaigns. We will also give you jewellery industry statistics and insights on jewellery pricing. Furthermore, we will provide you with real-world pricing examples of how jewellery businesses are doing at present.
Jewellery Digital Marketing Campaigns: Industry's Facts, Forecasts and Statistics
Sales Growth
In 2014 the jewellery market was set for growth. At that time, the jewellery industry's annual global sales was €148 billion. The annual rate of increase was c.5 to 6 per cent every year. With the industry's annual global sales predicted to grow to €250 billion by 2020.
The largest revenue share of the jewellery (watch market included) is attributed to China, followed by the United States, India, Hong Kong, and Japan. The value of 279 billion U.S. dollars in 2018 is expected to increase to about 480.5 billion dollars by 2025.
One research shows that fine jewellery belongs to the "investment" category. It retains long-term value, the reason why people still buy it even in an uncertain economy.
Market Share
Over the last 5 years, the jewellery market has been experiencing rapid growth. In 2014, for instance, the jewellery industry was keeping up well with the apparel industry, but at a much faster pace.  Indicating that the apparel fashion market had reached a plateau and starting to lag, whereas the jewellery market is in upward growth; growing market size in both existing and new high growth areas. Taylor Wells believes that the development of the apparel industry serves as an interesting guide to where the jewellery industry is going.
Consumer Demand
Unlike no other time in history, people are buying more jewellery outside the typical engagements or birthday events. Fine jewellery and fashion jewellery is in demand. Jewellery sales are growing because purchases are no longer dictated by occasion or love. What's more, many people perceive the jewellery they buy as a status symbol. The fashion now is for understated clothes and overstated fine jewellery.
Another growing trend in the jewellery market is an increasing number of men using jewellery (such as cuff links, gold chains, tie bar, etc.). Though when we speak of jewellery, we usually think of the women's world, like it only belongs to them. However, we are now seeing men becoming more adventurous and are experimenting with jewellery. Take for instance the actor-singer, Harry Styles, he wore a pearl earring at the Met Gala in 2019. Another actor Chadwick Boseman, star of Black Panther wore floral brooches by Tiffany and Co to an awards ceremony. Social media influencers have had a massive influence on the uptake of jewellery sales growth. Especially for millennials and younger.
Bloomberg said that amid the global health crisis, "bored rich people" shop online for $500,000 bracelets.
Out of anxiety and boredom, rich people are spending thousands of dollars on jewellery to cheer themselves up amid the pandemic. One of the auction houses, Sotheby's, reported that they estimated around $5.7 million sales in March and April. However, they ended up earning $6.1 million.
Taylor Wells believes that theses growth indicators – i.e., market growth, consumer demand, and global sales growth – show that the industry is going to become a much more dynamic market, and definitely more globalised, and competitive from hereon-in. Marketing and latest pricing will be key drivers to accelerate growth and achieve profitability in a depressed market.
Why Use Jewellery Digital Marketing Campaigns
Why is there a significant growth in the jewellery industry every year? How do jewellers market their products? What are the most effective jewellery marketing campaigns?
Obviously, buying habits have changed. People "treating" themselves or self-gifting has become a rising trend. Another thing is the new digital channels, from e-commerce sites to WhatsApp, that they can easily access.
In 2014, online jewellery sales was only 4 to 5 per cent of the market and vary across regions, brands, and types of jewellery. It was expected to increase by 10 per cent by 2020 but not beyond that. The reason behind it is the sensory experience. Most customers still prefer to touch and feel the product. However, for fashion jewellery, the expected increase was higher, between 10 to 15 per cent by 2020. Most of these sales will come from affordable branded jewellery because consumers know exactly what they're getting.
Having said that, using jewellery digital marketing campaigns is effective for jewellery industries. They can use digital media to deliver information, shape brand identity, and build customer relationships. According to a survey, about two-thirds of luxury shoppers do online research before buying from a store. About one to two-thirds turn to social media for information and advice about the merchandise.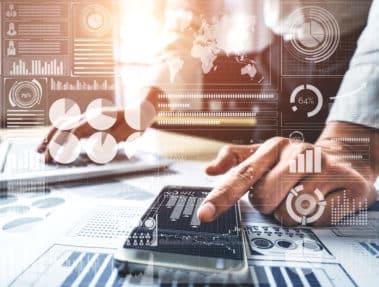 Best Jewellery Digital Marketing Campaigns
People spend a lot of time in making a decision on buying a piece of jewellery. This is because fine jewellery is a very important investment in many people's lives. Jewellery stays with us forever – it shows a picture of our lives in all our different phases.
Loss aversion is high when people buy jewellery. People do not want to find out that they could have bought something better, for cheaper or even worse, that the jewellery they just bought is no good. After all, the jewellery you wear is a statement about you.
But now with changes to the business model, global jewellers are trying to de-risk online purchases with guarantees, incentives and clever marketing campaign. The hypothesises being that most people are likely to buy fast fashion jewellery online and fine jewellery in-store because the loss to them is capped at a certain and bearable threshold. And that some outliers – generally the super rich and bored segment – are willing to spend as much online for fine jewellery as they would in-store because the risk to them and their bank account is minimal.
Jewellers have learned over the years that, compared to other markets, it's a bit hard to convert a spectator into a buyer.
Some of the reasons why "visitors" or potential customers do not turn into buyers are: they don't trust the company or the brand, it's not easy to purchase from your store (i.e. your online platform is not user-friendly) and they don't see the benefits from buying the products. Thus, global jewellers are refining using better pricing strategy and marketing campaigns to help them optimise revenues across all products and customer groups.
For example, if you want to gain the confidence of the customers, use case studies and testimonials. You can share stories about customers' good experiences with your products. Also, feature positive comments from your customers on your websites or advertisements. In addition, create a user-friendly platform where it's easy to buy and check out. People get frustrated when they're having a hard time navigating from buying to checking out. Oftentimes, they'll get impatient and leave, then look for something easier to use. Moreover, create a good sales copy. One that's focused on benefits instead of features. Let the customers know the advantages of purchasing your products.
Below listed are the two main jewellery digital marketing campaigns. Global jewellers now leverage to simultaneously attract new customers and increase share of wallet opportunities for existing customers.
1. Use Millennial Marketing For Your Jewellery Digital Marketing Campaigns
The millennials make up most of the internet traffic. We can't deny that at present, they are the most tech-savvy generation. Almost all of them have access to the internet. However, you need to optimise it to attract millennials if you want to get the best out of your marketing strategy. They are your ticket to attracting a large audience or market. They can influence other people and are easily influenced by others too. Make sure to create engaging and attractive websites and make their user experience more streamlined. The most important thing is to take your marketing to social media platforms and engage with them.
2. Online Discounts and Incentives As Jewellery Digital Marketing Campaigns
Online shopping is becoming more common these days among shoppers. Engaging marketing content is important to make them stay on your website. However, offering targeted discounts and incentives can be a good way to make them buy. However, any discounts offered should have conditions. Offering discounts to anyone on the site because they are on the site is not the right way to go.
For instance, you can give your loyal customers a discount code for buying an additional piece of jewellery online when they have previously bought above a certain threshold. You can also give new customers some incentives for taking the risk to buy online for the first time. Like vouchers, 10% off, etc. Let your customers know that you care about them. Ask them for their feedback and even give them an incentive to give you feedback. Remember: people who buy jewellery are very motivated buyers. Therefore, they will do everything to get the best deals in the market for them. This doesn't always mean the cheapest price. But if they find something similar for cheaper they will go for those options. So your experience and loyalty programme has to be good enough to prevent them from shopping around.
An example of a loyalty program
Michael Hill has a loyalty program for its customers who have a passion for jewellery. It's called Michael Hill Brilliance.
Members of the program become eligible to receive a lot of excellent benefits such as discounts on products, special promotions, member pricing on selected products, offers and gift cards. They created this program to personalise and enhance shoppers' experience with them.  When you join, you'll receive an online gift voucher worth $20. Also, they'll give you gift vouchers on your birthday and your membership anniversary.
They offer these great member benefits:
Exclusive member discounts
You can get regular and exclusive discounts on current and new Michael Hill pieces.
VIP access to sale events
You have exclusive access to early sales and clearance events.
Exclusive new range previews
You are on the priority list to view and purchase pieces from their new collections.
Currently, they are running this new promotion for Brilliance members, a 20% off Member Priced Necklaces & Earrings. However, it excludes Diamond Fashion items. The offer is available through in-store and online from 12:01AM (AEST) Monday 13th July 2020 – 11:59PM (AEST) Sunday 26th July 2020. The promo offers a 12-month jewellery guarantee and 30-day change of mind policy applies.
Like all other businesses that offer loyalty programs, Michael Hill is doing a great job offering such to their customers. According to a loyalty customer statistics, businesses that carry out their loyalty programs well, get an increase in revenue by 5-10 per cent. They found out that loyalty members spend and buy at about 5-20 per cent compared to non-members.
How To Maximise Your Jewellery Business Digital Marketing Campaigns' Potential
Online shopping has become prevalent for fine jewellery in the last decade. Thus, it's vital that every jewellery business has a place in the digital world. Here are some of the key jewellery digital marketing campaigns and strategies:
1. Reactivate and analyse client database
Maximise your existing client database. Analyse trends of clients, their ranking from most valuable to least valuable. Automated follow-up systems are then used to reach out to previous customers.  Like for example for birthday gifts, anniversary gifts, Christmas gifts, etc.
2. Internet traffic  
From your reactivated client database, use that one to target related individuals online through Google, social media, and other online strategies.
3. Make a Follow-Up
It's important that you reach out to your customers through text messages, emails, and even voicemails before the customer ever speaks to anyone in the store. This helps a lot in closing a sale. Many jewellers don't have the right steps in making a follow up with their customers, and if they do, they're not taking it as part of the marketing and sales system.
4. Social Media Engagement
Don't forget Instagram and Facebook. Customers share the best possible photographs and videos of their jewellery on social media. This leads to more referrals as well.
Jewellery Digital Marketing Campaigns: Real-world Examples Of How Jewellery Businesses Are Doing At Present
Moda Operandi recently reported a 35% rise in sales for fine jewellery compared to the same period last year. They've noticed an increase in their happier, brighter pieces (like rainbow styles, hearts and flowers).
Other jewellery brands also shared their story of getting unexpected higher sales volume, considering the situation today.
The Last Line, a direct-to-consumer fine jewellery brand reported that gift purchases increased by 35% (excluding Mother's Day and graduation). The increase was noted over the past couple of months.
At the same time, another direct-to-consumer brand (focused on more minimal, everyday styles), Kinn said that their overall revenue also went high compared during the holiday shopping season. They saw a 35% increase in new users on its site. In addition, they have sold out many pieces of vintage jewellery, selling out within 48 hours even during a crisis. Kinn believes that the reason for the growth in sales is because of their classic, year-round style.
Another report suggested that consumers these days are connecting more than ever, because of the sentimental, emotional nature of jewellery.
Who are the strong industry players?
One of them is global luxury jeweller, Tiffany & Co (acquired by LVMH last November of 2019).
"Jewellery is the least crowded category in the luxury sector with one of the highest barriers to entry since there's only a handful of global luxury jewellery brands. So Tiffany will be highly complementary to LVMH's hard luxury portfolio given its broad consumer base and high exposure to the all important U.S. luxury market," said Rogerio Fujimori, analyst at Royal Bank of Canada.   
Another strong player on the list is Cartier. They were successful in the e-commerce launch that sold items in WhatsApp within minutes. They have newly-renovated store concepts in London. Also, an expansion into fashion accessories and buzzy influencer campaigns. Cartier has seen steady sales growth despite the downturn. Jewellery has been a standout category for them throughout the years. In its most recent financial results, they reported an increase of 8% on jewellery sales, mainly driven by high single-digit growth in Cartier and Van Cleef & Arpels. 
The jewellery opportunity is so attractive that even fashion brands want to get a place in the industry too. Like Gucci, they opened their first fine jewellery space at Paris' Place Vendome last year. 
Jewellery Digital Marketing Campaigns: Formula for Pricing Jewellery
There is no "best" formula for pricing jewellery. Most jewellers come up with their own cost plus price calculation formula. For example, they consider the cost of supplies, overhead expenses and then add a simple mark up.
Labour (the time it takes to make a piece multiplied by your hourly charge)
+ Cost (direct cost of materials)
= Cost of Goods Sold
× 2.0 (it varies, it can be 2.2, 2.5) for overhead (such as freight, taxes, paper, etc.)
= Your Wholesale Price (the price at which you will sell it to a retailer, who then sells it to the public).
Taylor Wells believes there is a huge opportunity to improve price setting in the jewellery market. For many years jewellers have been maximising margins by leveraging their purchase power. Buying commodities like gold and diamonds when prices are low to make more profit.
However, now, global jewellers are gradually moving away from cost-plus pricing to a value-based pricing approach. They are thinking more about their customers. What they value about their product and what they don't. Some jewellers, like Michael Hill have also invested in new pricing software and system to optimise their portfolio of product prices to revise old price lists. What's more, they have introduced new customer segmentation to refine their price strategy and learn more about customer willing to pay based on new fashion trends.
A key objective of using a customer-focused pricing strategy is to raise average prices across some products and decrease other areas – based on segmentation output.
A key finding, for instance, is that people are more willing to spend on fine jewellery and mix and match their jewellery with their fashion than ever before. The year 2020 is a time many jewellers can unlock their new pricing power. This means that jewellers can maximise margins from trading well on the commodities market while working out the new price floors and ceilings for each customer segment.
Implications Of Jewellery Digital Marketing Campaigns
People still buy jewellery even in an uncertain economy. They will gear down or up to get small treats. Moreover, self-gifting has also become a rising trend. Additionally, fine jewellery is categorised as an "investment", retaining its long-term value. This is the reason why people still buy it even in a downturn.
Jewellery industries use jewellery digital marketing campaigns because they can use digital media to deliver information, shape brand identity, and build customer relationships. A survey states that about two-thirds of luxury shoppers do an online research first before actually buying from a store. About one to two-thirds use social media for tips and information and about the product.
With changes to the business model, jewellery industries are removing the risks from buying online. They offer stuff such as guarantees, incentives and clever marketing campaigns. One great example is offering a loyalty program. Based on statistics, businesses that provide well-implemented loyalty programs get an increase in revenue by 5-10 per cent.
---
〉〉〉 Get Your FREE Pricing Audit  〉〉〉
---
Conclusion: Jewellery Digital Marketing Campaigns
We have discussed the two main marketing strategies and promotional campaigns global jewellers use. They are the use of millennial marketing and providing online discounts and incentives.
We have also learned that online shopping has become prevalent for fine jewellery in the last decade. Thus, the jewellery business should have a place in the digital world. Some of the key digital marketing strategies we talked about were: reactivating and analysing client database, creating internet traffic, making a follow-up and social media engagement.
In addition, we have mentioned that there is an increasing number of men using, accepting or experimenting with jewellery. Like, cuff links, gold chains, signet rings, stud earring, brooches, etc. Therefore, jewellery is not labelled for women only but for men too.
Furthermore, we addressed some of the reasons why it's not easy to convert a visitor or spectator into a buyer. As long as you understand the basics of jewellery digital marketing campaigns, you won't have any problem creating traffic to your business.
Click here to download the whitepaper.
---
Are you a business in need of help to align your pricing strategy, people and operations to deliver an immediate impact on profit?
If so, please call (+61) 2 9000 1115.
You can also email us at team@taylorwells.com.au if you have any further questions.
Make your pricing world-class!