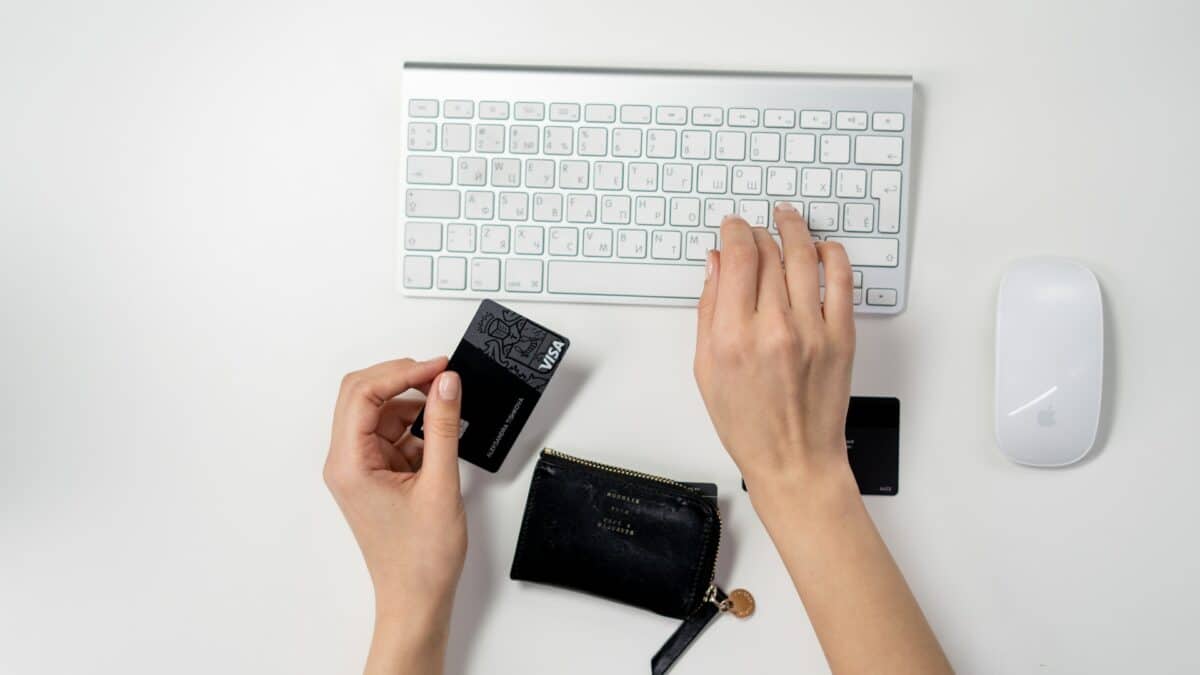 Retail Sales Promotion Strategies: How To Build Your Online Platform 👔
At one point, online shopping was a futuristic concept. Now, retail sales promotion strategies include an e-commerce platform, especially during the pandemic. Consumer trends show that people are scaling back their patronage of brick-and-mortar establishments. Online shopping has increased by 15-20% in China and 81% in Italy since February 2020. The United States has largely followed the same patterns.
---
>Download Now: Free PDF How to Maximise Margins
---
The coronavirus pandemic has been foremost a human tragedy, and companies had to make unprecedented decisions and measures to protect their people. Unfortunately, as restrictions continue worldwide, businesses have to come to terms with these lasting impacts. In order to survive the reality that in-person stores are collapsing, businesses must adapt their sales strategy action plan to solidify their web presence.
At Taylor Wells, we argue that the real hurdle to growth is an inability to grasp the business setting and a lack of vision in addressing prospects. Firms should always look for sources of value. We believe that a well-executed online platform may generate large profits while ensuring customer loyalty. 
In this article, we will discuss retail sales promotion strategies, with an emphasis on creating your online presence. To make it easier to follow, we divide this topic into two major sections. First, we discuss what you should consider while designing and launching your online platform. Then, we advise you on how to better manage your organisation. By the end, you will learn the most profitable retail sales promotion strategies.
---
Table of Contents:
I. Retail Sales Promotion Strategies: Creating Your Online Presence
II. WooliesX Online B2B & Retail Marketing Strategy
III. Price Trust: Why Australian Retailers are Losing Revenue?
IV. The Best Retail Pricing Tools & Skills
V. What To Do When Your Potential Clients Are Indecisive About Your Offer
---
---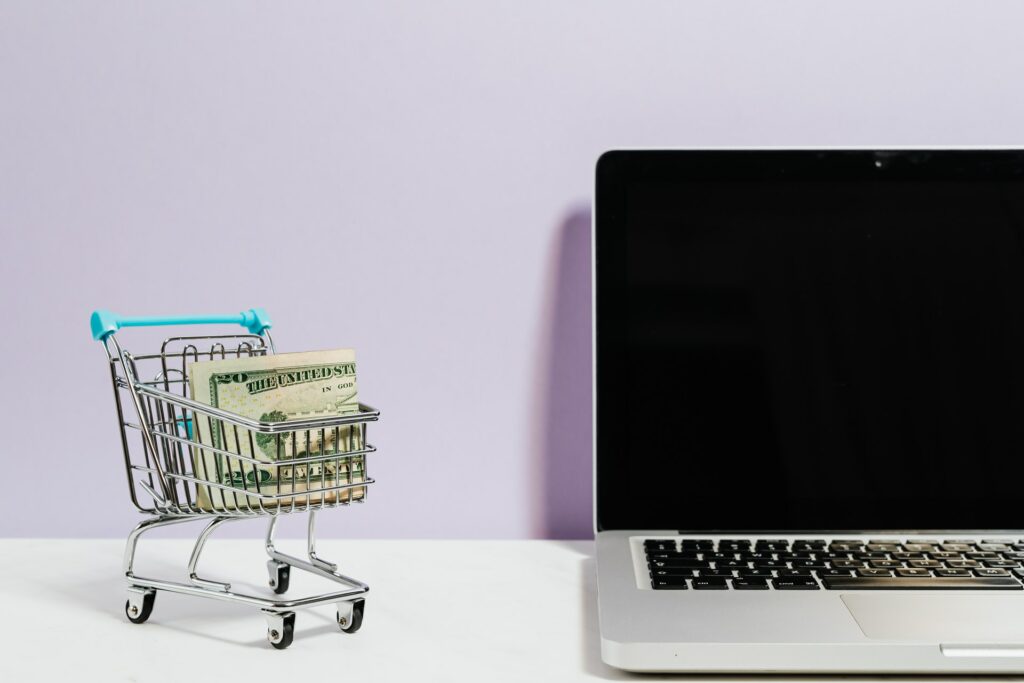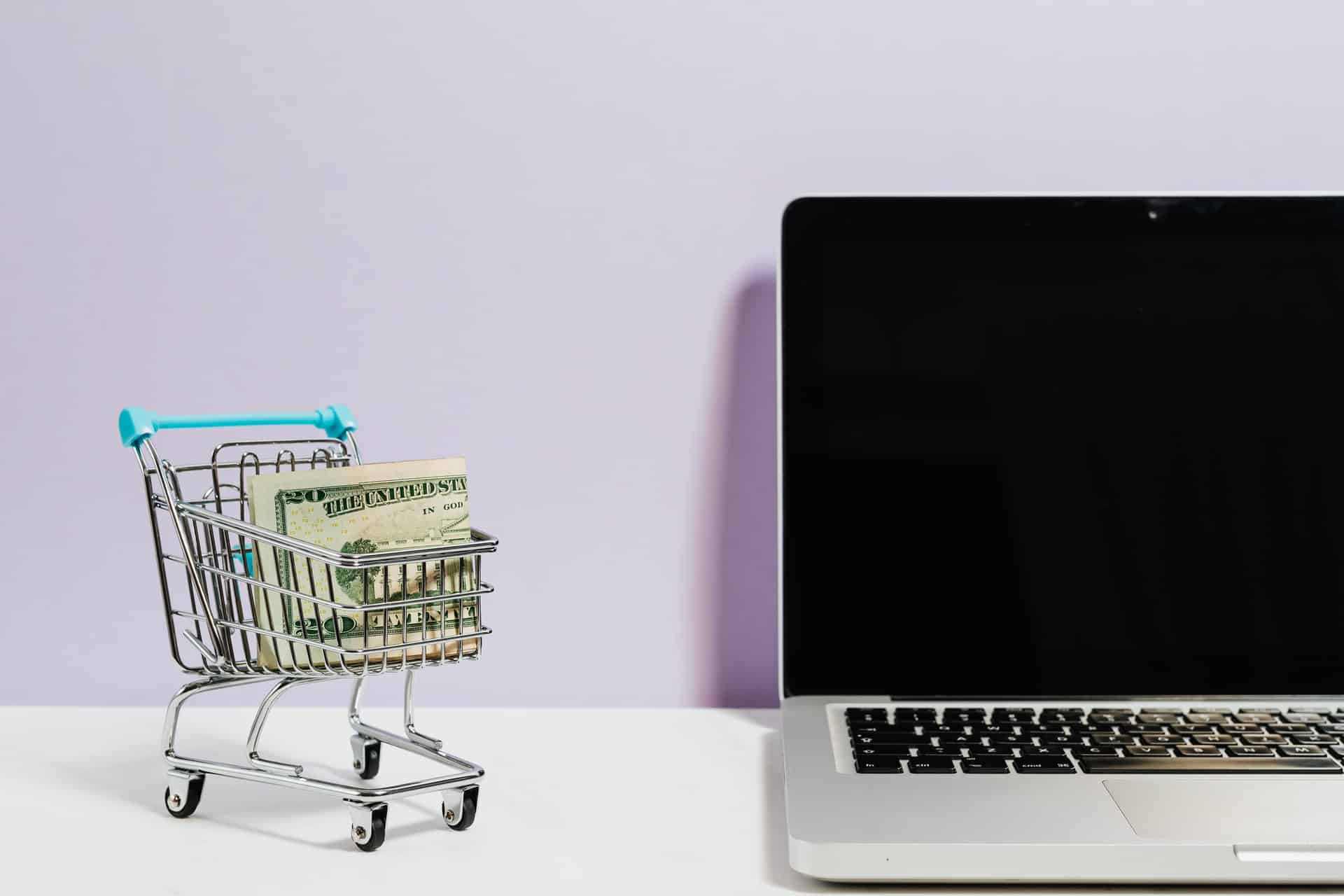 ---
Retail Sales Promotion Strategies: Creating Your Online Presence
---
The goal of creating retail sales promotion strategies is to improve sales growth. That entails becoming flexible and adaptable. Poor understanding and lack of creative thinking is the main hindrance to progress, and low ambitions equate to negligible outcomes. Creating websites and e-commerce platforms is faster than most people think.
If planned correctly, online businesses can be launched in 4 months. When done well, this can lead to significant growth while maintaining customer satisfaction. This applies to both new businesses and established brick-and-mortar stores that are making the shift online. Learning several tried and tested lessons can help ensure that your e-commerce business succeeds.
Retail Sales Promotion Strategies: Lessons in Building an E-Commerce Business
What are retail sales promotion strategies?
A retail sales promotion strategy is a powerful marketing approach used to increase sales. The majority of retail promotions rely on rationality and urgency. Marketers convey to clients that the offer is a great value and that they do not want to miss out.
Whenever possible, retail sales promotion strategies combine print and online marketing, particularly email, organic posts on social media, and paid ads.  Retail promotions can be used for both in-store and online marketplaces. Successful promotions increase sales and may persuade undecided customers. Now, turn our attention to online retail.
Here are some things to consider before launching your online platform as part of your retail sales promotion strategies:
1. Plan realistically and strategically
Once you have committed to moving forward online and to create an e-commerce platform, it's important to discuss your ambitions as a company. Set high goals, but go about everything pragmatically.
When launching for the first time, it can be tempting to want to go all out – but when treading in unknown territory, you have to be realistic. Start small and offer a limited selection of the product line in one region or state.
This way, it's possible to fine-tune the business without being overwhelmed. Gain strong traction by advertising well, polish the system, and when that proves successful then, by all means, expand wherever possible.
One key success factor is creating week-by-week plans for your business. Discuss improvements and cover customer-testing touchpoints to ensure buyers get the best experience from the moment they enter your site until they start using your product.
Non-relevant initiatives should be postponed until immediate release goals have been carried out, along with endeavours relating to direct customer impact. Though setting up an online business can be done relatively quickly, full attention must be given for it to be successful.
2. Learn and adapt
Tracking progress allows for continuous improvement. Performance metrics and indicators may not paint the fullest picture, but they are a way to log and measure progress. Remember that the goal is to launch quickly on a small scale and learn from this until the business is ready to expand.
3. Give ownership to teams
It may be tempting for bosses or managers of a small team to want to micromanage the business. Unfortunately, this is not the most effective way to go about things.
The solution is to create competent teams and assign them clear responsibilities (rather than tasks) of areas in the business that they can take ownership of. Allowing teams to build ownership encourages independence and flexibility.
Teams will be more capable of problem-solving roadblocks on their own or in collaboration with other teams. Encourage open communication between teams through collaboration tools or apps and create a habit of meeting weekly, which will help counterweight independence.
Retail Sales Promotion Strategies: Teams Essential to Your Business
Of course, you can't do it on your own. You must designate. It is best to divide your organisation or hire extra employees to form specialised teams.
1. Tech and Design Team
The tech and design team are responsible for the customer's experience from the moment they hit your landing page to when an order is processed in the warehouse. This team will handle microservice architecture, user experience, the development of technology to connect the back end to warehouse management, order handling, and inventory synchronisation.
Interface design must appropriately reflect the business's purpose, products, and values and provide the smoothest customer experience.
2. Operations Team
This team handles everything that happens from the moment orders are placed until customers receive the package. This involves setting up the business warehouse. Establish stations for receiving, processing, packing, and sending out orders. A detailed inventory and SKU system are necessary, as well as customer support and logistics management with the delivery system.
3. Product-Assortment Team
Product assortment teams will handle what customers see and how they can choose products to purchase. This team will assess the best items to launch with, taking care that the collection is cohesive. They analyse available inventory, establish a product range with exclusive bundles or promos for the online store, and consider freight + shipping of items.
Creating a direct sales strategy? Read about building a pricing structure for your product range
4. Marketing and Retail Sales Promotion Strategies Team
The Marketing team is in charge of making customers aware of the brand. Typically advertising should kick off 9 weeks before the launch. This will allow enough time to build a following but does not drag on long enough for customers to lose interest.
It's important to create a detailed launch plan that attracts and informs potential customers up until they enter the site. A structured customer relationship management system and consistent social media presence help to increase your database and reach.
If it's not possible to maintain in-house graphic designers and social media managers, consider hiring a design or advertising agency that can help produce creative launch campaigns. Make sure to maximise PR channels and social media.
5. Pricing Team
Our findings show that with the right set-up and pricing team in place, incremental earnings gains can begin to occur in less than 12 weeks. After 6 months, the team can capture at least 1.0-3.25% more margin using better price management processes. After 9-12 months, businesses often generate between 7-11% additional margin each year. As they identify more complex and previously unrealised opportunities, efficiencies, and risks.
Struggling with how to price your e-commerce products? Read our guide.
Retail Sales Promotion Post-launch Strategies to Improve Sales Growth
The job doesn't end once the online store is launched. After a successful launch, teams should come together and analyse pain points and bottlenecks. This is where you can experiment with new solutions. Some ideas may test well during pre-launch but won't perform in real life. Kill your darlings and continue with innovative ideas. Accumulate lessons and improvements along the way until the business matures into a state where a good sales day is the norm. Remember not to let your business stagnate or go for long periods without updates or new releases. This keeps consumers interested and allows you to steadily build your audience.
---
〉〉〉 Get Your FREE Pricing Audit  〉〉〉
---
Conclusion: Retail Sales Promotion Strategies
Building from scratch and designing a sales strategy is no easy feat. However, a properly structured program and competent teams can take you far and fast. It's important to remember that sometimes it will take several launches or rebrands before you achieve success and things click with the target market. Don't let failures hinder or discourage your progress.
---
---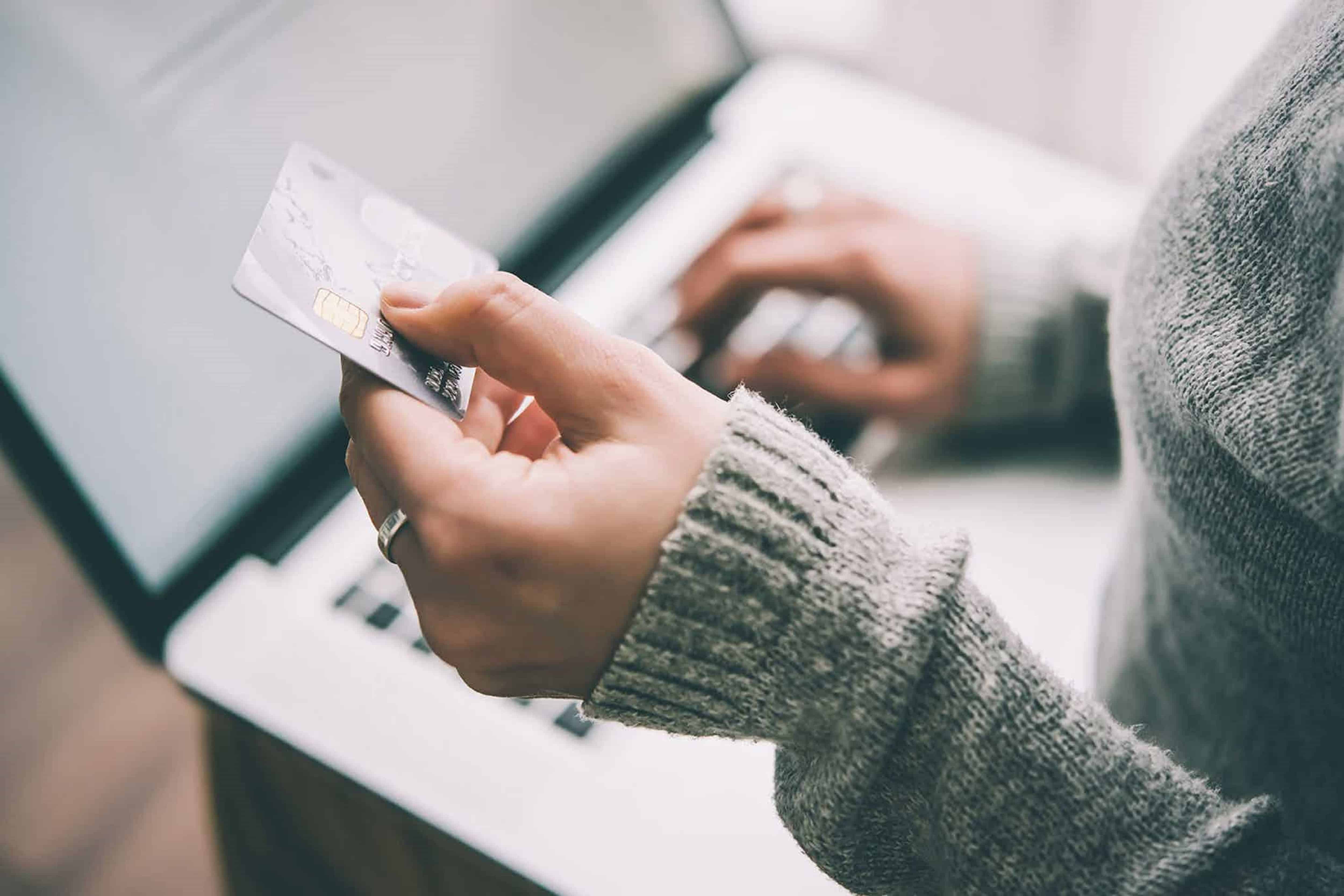 ---
WooliesX Online B2B & Retail Marketing Strategy
---
When a retailer launches a new and improves pricing system and online retail marketing strategy, the last thing they want is IT issues stalling implementation and messing up prices.
Woolworths (major Australian grocery retailer) understands the pain of bad IT systems from past experience. So, when they launched WooliesX, they brought all their learning to the fore when designing and developing with online retail marketing strategy.
Like many retailers know, an under-done IT capability and outdated data systems can seriously mess up price changes or improvement programmes. Especially those who are trying hard to implement value-based pricing or dynamic pricing.
At Taylor Wells advisory, we strongly believe that retailers need to get their IT and online retail marketing strategy right to ensure that capitalise on their product portfolios using pricing (or even survive) in the next few years.
Price transparency, price trust, and fair pricing are very important to consumers and the ACCC alike.
A poor IT capability can mess up your channel pricing and online retail marketing strategy. Leaving your firm exposed to allegations of price gouging simply because prices were messed up in the system. 
In this article, we'll be discussing WooliesX case study in more detail to understand their pricing journey. We will be discussing WooliesX's involvement in B2C retail pricing and online retail marketing strategy and WooliesX's involvement in B2B groceries and supplies. We contend that retailers that improve their IT capability in conjunction with their pricing frameworks and structures are more likely to pull off the latest pricing strategy and in turn drive business growth plans.
By the end of this article, you will learn how leading Australian supermarket retailer, Woolworths is growing share of both the B2C and B2B market by improving their online retail marketing strategy, supermarket pricing strategies and IT capability. 
Retail Sales Promotion Strategies: Woolworth's Online Retail Marketing Strategy (Consumer)
The Australian retail giant, Woolworths is creating new business and pricing models under the moniker 'WooliesX'. WooliesX is the new collective name for their e-commerce, digital, customer services teams, pricing, and customer loyalty and rewards initiatives for their B2C segment. WooliesX also drives the development of their new B2B pricing, marketing and product strategy and analytics initiatives for their newly created B2B segment too (as discussed below). In short, it is one overarching division that runs Woolworths' innovation and digital operations with a mandate to capitalise on the economic value of Woolworths' multiple business models now and in the future.
An important B2C pricing and marketing initiative for WooliesX over the last couple of years has been customer experience. Consumers wanted more from the retailer. Woolworth in turn unveiled a new checkout-free grocery experience. The rationale being a better checkout experience would make for a faster and easier shopping experience for busy shoppers too.
In a way, WooliesX is trying to redesign a new style of shopping in Australia and here's how…
The supermarket chain is getting more high tech. WooliesX digital team, for example, has developed the Scan&Go mobile phone app allowing customers (who belong to the Woolworths Rewards scheme) to scan the product barcodes in customers' trolleys as they walk through the store. Technically speaking, the app allows customers to simply leave the shop after purchasing the items they need. They'll no longer have to wait to pay at the cash register. Rather, the money for goods will be debited from their accounts when customers 'tap off' on a pole at a dedicated kiosk. Kind of like the new Sydney trains payment system.
Woolworths has invested heavily in this Scan&Go technology because they'll get more customer and pricing insights from their shoppers using this software. In essence, Woolworths can now track how much shoppers are spending as they shop with them. Including what shoppers spend their money on with greater precision and real-time data. The benefit of Scan&Go for consumers, conversely, is that they'll get the super convenient in-store experience that they wanted. They'll avoid long queues and unpacking and scanning large shopping trolleys of food at tiny self-checkout counters. All in all, WooliesX has used better IT to improve the checkout experience and track the success of their new model of shopping, pricing, promotional campaigns and product strategies.
Woolworths' B2B platform: "Woolworths at Work" (B2B)
Since 2016, WooliesX has also been quietly planning their entry into the B2B grocery space for B2B businesses. On the 2nd of September, they officially launched their new B2B platform. The supermarket retailer revealed its new digital platform, naming it 'Woolworths at Work'. The platform is an extension of their existing online grocery business.
Essentially, Woolworths want to be (and fairly soon) the leading one-stop-shop for all B2B firms groceries and probably their office supplies need too. They see their share of the consumer groceries market shrinking and see growth opportunities in the B2B segment. So now, they have officially launched 'Woolworths at Work' to span and grow their empire.
Key parts of WooliesX strategy to enter B2B grocery are IT, data and optimisation.
To be a one-stop-shop for all their B2B customers' grocery needs in Australia, WooliesX has essentially done what most of its competitors in this space have not done. In short, they have invested in IT to build an online B2B platform that directly services its customers' needs. Then, once they have the price and customer data they need; and all keyed up in data structures, they'll optimise prices across their vast product portfolio to extract the full profit value from it.
For example, WoolesX division has created a high-quality online grocery delivery platform for B2B firms. For the first time ever, they have enabled businesses (SMEs and large organisations) to pick and choose between hundreds of thousands of products online. Which means 'Woolworths as Work' is like no other offer in the B2B grocery market. Because, now, businesses can shop online for food, stationery and other products – just like consumers do. What's more, Woolworths delivers to multiple locations across Australia for them too.
There are no pre-sales or sales teams involved. A more efficient supply chain. No distributors. And a more precise measure of customer willingness to pay now and predictive analytics for the future.
'Woolworths at Work' is a seamless one-stop-offer for businesses, which for many years until now have been used to an old fashioned tractional model. Smashing this traditional business and pricing model means the customer gets lots more value and Woolworths get all customer relationships staying firmly within the Woolworths ecosystem.
Finally, in terms of payment systems and revenue model, 'Woolworths at Work' is making it easier for businesses to buy from them. For example, they have combined the features with Australian buy now, pay later (BNPL) operator called Openpay. Meaning, business owners can take advantage of a line of credit on their purchases. The design also includes providing consolidated invoicing on a monthly basis for better visibility and control of spending in all companies and firms. The platform expects to generate $1billion in revenue for the retail giant as early as 2024.
Woolworths' General Manager Jara Nass stated that the main reason why they launched the service was that they want to partner with Australian organisations, providing them with tailored options.
The manager further said, "The platform is built around a seamless, personalised shopping experience, that enables shoppers to save lists and access previous orders. It's supported by our nationwide delivery options, including free next day delivery for orders over $99 and Delivery Now, which sees your order picked, packed and delivered within two hours."
As regards to terms and conditions, Woolworths has addressed differences in pricing between the B2B store and retailers or normal online businesses. And it stated that they were "not required or obliged" to price-match with them. In addition, product pricing may also differ between cities.
Importance of A World Class IT Capability in Online Retail Marketing Strategy
To better understand the revenue and pricing opportunities available for all major retailers, it's essential to learn more about why better IT and business intelligence is foremost on the agenda. Two crucial things have changed since the introduction of AI pricing and better technology in grocery retailing. These are — data and computing power.
Computing power has become easier to access and more powerful. Smartphone has millions of times more calculating power than the computers NASA used in the Apollo missions during the 1960s. Companies can now use unlimited computing power on which to input their AI algorithms.
The other critical factor is the huge data available, especially in retail. AI systems – especially machine learning – thrive on large, rich data sets. When inputting the data, the systems analyses trends, patterns, and correlations that no human analyst could ever find.
New platform systems are basically run off automated data analysis. In turn, enabling retailing powerhouse teams like WooliesX to create models that can make useful predictions about other similar data.
Suitability of IT For Retail Pricing & Business Models
The speed of technology now has made it easier for retailers like Woolworths to accelerate ROI from IT and pricing. 
The first reason is the ability to test and measure. With the right safeguards, retail giants can deploy new IT. Then test and measure consumer responses to prices, products, promotions, stores appearance, layout, etc. They can also directly measure the effect on their bottom line quite quickly.
The second reason is the small chance of a mistake. An AI app like Scan&Go that makes millions of decisions every day can afford to make some mistakes. They'll definitely make fewer mistakes than humans. What's more, they speed throughput/foot traffic in the store. As long as the overall effect is positive, the cost of mistakes is less. 
Challenges of Improving IT For Your Online Retail Marketing Strategy
The real challenge still remaining for supermarkets, then is how to apply IT. On how to ensure they're setting the right price and the right promotion to the right product and right customer. By no means, an easy task. 
Retail pricing optimisation is a sophisticated undertaking, requiring data analysis at a basic level for each customer, product and transaction.
For it to be effective, continuous factors need to be analysed; like how sales are impacted by changing price points over time, seasonality, weather and competitors' promotions, segmentation.
A well-programmed IT pricing system can factor in all of these variations, combining them with additional details such as; purchase histories, product preferences and a lot more to develop the right pricing method suited to maximise revenue and profit.
Like any other apps that study lifestyle habits, the pricing team and developers can develop and adapt the pricing algorithm. One that suits the market and customer base while the system automatically adjust.
Implications Of Retail Sales Promotion Strategies
This shift from reactive to predictive marketing will revolutionise the way people shop and how retailers price. This includes better retail product prices, promotions and offers shoppers never really thought about before. Yet, when they see them really want them (and can't believe they lived without them). 
In an environment of intense competition and continued shelf price deflation; online is delivering an increase of the major retailers' overall sales growth. As is owning distribution and delivery of goods to customers.
Both online and distribution, then provide online retail platforms more price premiums in highly competitive retailing markets. For example, t

he real haymaker for digital retailing is the combination of faster vehicle access coupled with stabilised and differential delivery prices that can be bought on

a regular subscription.
In the "membership economy," the moment of transaction is the starting line, not just the finish line. Investment in market analysis to understand the most promising target audience, identify lookalikes, and help onboard new subscribers will be crucial.
---
〉〉〉 Get Your FREE Pricing Audit  〉〉〉
---
Conclusion: Retail Sales Promotion Strategies
The shift from reactive to predictive marketing is changing the shopping habits of the consumers by studying what we buy. Better technology can help the pricing team make better pricing options and faster. Especially on items going on sale or getting the best deal.
Therefore, the new battleground for retail business is not price. But rather how well and fast teams and their firms adapt to better business and pricing models. Without the right algorithms for pricing and predictive marketing; and without providing customers with what they want, retailers like Woolworths will never get to the position where they are making money out of large investment in IT.
---
---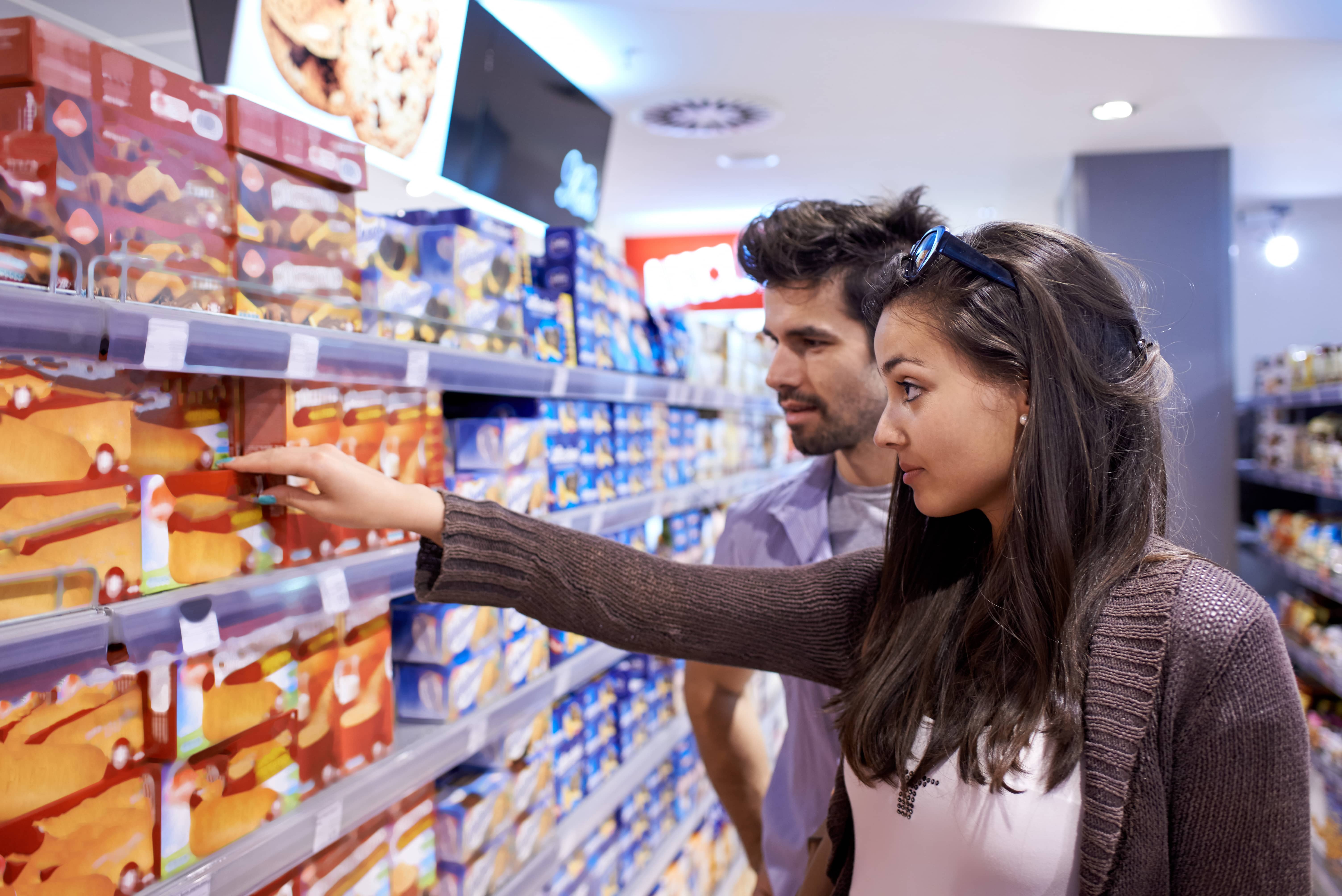 ---
Price Trust: Why Australian Retailers are Losing Revenue? 💳
---
The latest research by the Corporate Executive Board reveals Australian Retailers are losing hard-earned revenue due to a phenomenon called 'consumer confusion.'

With so many products to choose from; and offers and deals to tempt and entice, Australian shoppers are feeling overwhelmed and just darn confused by so many crazy retail pricing schemes, promos, offers and loyalty programmes. To the point now that shoppers are taking much longer to buy product items, or choosing not to buy at all. A problem which sounds harmless enough, but in fact, a social malaise leading to ongoing profit leakage and increasing cashflow uncertainty for even the biggest Australian retailers.
In this article, we will discuss what price trust is and answer why this is happening. We will provide you with tips on what customers hate about crazy retail product pricing schemes and strategies. Finally, we will share with you a checklist on how to end consumer confusion and regain price trust.
Why is this happening?
Well, sometimes, too much of a good thing is not a good thing at all. The ever increasing product variety and choice available to us is creating a phenomenon called 'consumer confusion.'  Which basically means that shoppers don't like it when they're presented with too many similar brands and products AND illogical variations in prices and promotions. What's more, they will:
Deliberate over their choices
Decide to price shop for a better deal
In short, you need to get shoppers in the mood to buy from you – you can't force them to buy with discounts they don't want or don't even appreciate. Shoppers want to feel happy, safe and content when they walk in your stores – not overwhelmed, confused and under attack. They want to feel like you've given them clear but better choices that meet their needs. They want to trust your pricing is fair.
When customers trust you, they buy more and come back to buy more in the future.  Removing complexity from your pricing is a brilliant way to build trust in the price and remove customer confusion. 
Unfortunately, overly complex pricing (price trust) is rife in Australian retail. What's more, it's adding to consumer confusion: Starting from the recommended retail price (RRP) right through to promo plans, deep and sporadic discounting practices and outlandish claims of value for rock bottom prices.
One example was when Consumer Packaged Goods king (CPG) P&G cut back one-third of the soap and skincare products and twenty per cent of detergents and fabric care products. Product rationalisation here saw sales grow exponentially. What's more, customers found they had more time to look at the labels and make selections. CPG found the customers either bought more or at more profitable price points when the shopping experience is more enjoyable or less confusing.
In simple terms, too much variation from the RRP makes shoppers feel too confused to buy from you.  They start to perceive the RRP as fake, made up and over-inflated to benefit the retailer or manufacturer, rather than them. Excessive discounting further compounds this. Shoppers start to pantry load and only buy when products are on promotion. What's more, low prices confuse them rather than motivate them to buy from you. Too many discounts can stop customers from exploring other product options.
Consumer confusion is a causal driver of excessive customer churn and disengagement.
Here's what customers hate about crazy retail product pricing schemes and strategies:
Choice overload. Consumers don't like it when a huge assortment of similar products are displayed. It makes deciding which product to buy extremely difficult.
Similarity. Consumers don't like it when two competing brands are so similar in appearance and category that they cannot tell which is which. People want to know which product is best for them within 3-6 seconds or else it confuses them and they move on to the next product.
No information. Nothing is more frustrating to shoppers and customers than a brand with no information on what it is used for. It takes too long for shoppers to decide whether to buy it or not.
Information overload. This is the opposite of no information. Customers don't like it when there's too much information on product labels. It makes the purchase decision more complex and more difficult to understand. You'll lose your money if customers get confused and won't buy your products.
Consistency failure. Customers don't like it when the sales pitch or advertising misrepresents the product in some way. It's disappointing for the customers if the product doesn't live up to there expectations or hype. In effect, lack of consistency in your discounting means you lose out on cross-selling opportunities and customer share-of-wallet.
Implications Of Retail Sales Promotion Strategies
Having a massive selection of goods to choose from can be enticing but soon the novelty wears off.
We are only human after all. And research shows that we can only really process seven product items at a time when we are buying something. This is because a coping mechanism kicks in; our purchase decision making slows down due to a bottleneck of information. Research shows, for example, that too many product choices and confusing price levels can make people feel: overwhelmed, indecisive, confused and ultimately not willing to buy or pay. Price response behaviours that we work hard to avoid, not encourage.
Variety and complexity
When shoppers or customers make a decision to buy from us, remember two dominant criteria are ruling their decision-making:
The first stage is variety. When we decide to buy an item, we want some variety of the item to choose from  – but not too much variety.
The second stage is complexity. When we want something original to buy, too many additional options or value add increases complexity and delays buying decisions.  Premium options, value add additions are all great. But in small doses and when managed correctly through a well-designed product price architecture.
Checklist to put an end to 'consumer confusion' and start regaining price trust:
1..Separate what is factual or not
2. Concentrate on what is important
3. Find out if the product pricing strategy is beneficial to the company, the buyers, the business and the public.
4. Understand how people buy and how they value your products.
---
〉〉〉 Get Your FREE Pricing Audit  〉〉〉
---
Conclusion: Retail Sales Promotion Strategies
It's time to align your pricing and business strategy to your customers and end consumers buying behaviours. Customer's don't buy from you when your product range confuses them or when they don't trust your products price.
Category management or finance skills are not enough to solve this level of pricing problem. We highly recommend building a world-class pricing team to re-design your price and revenue models and product price architecture.
---
---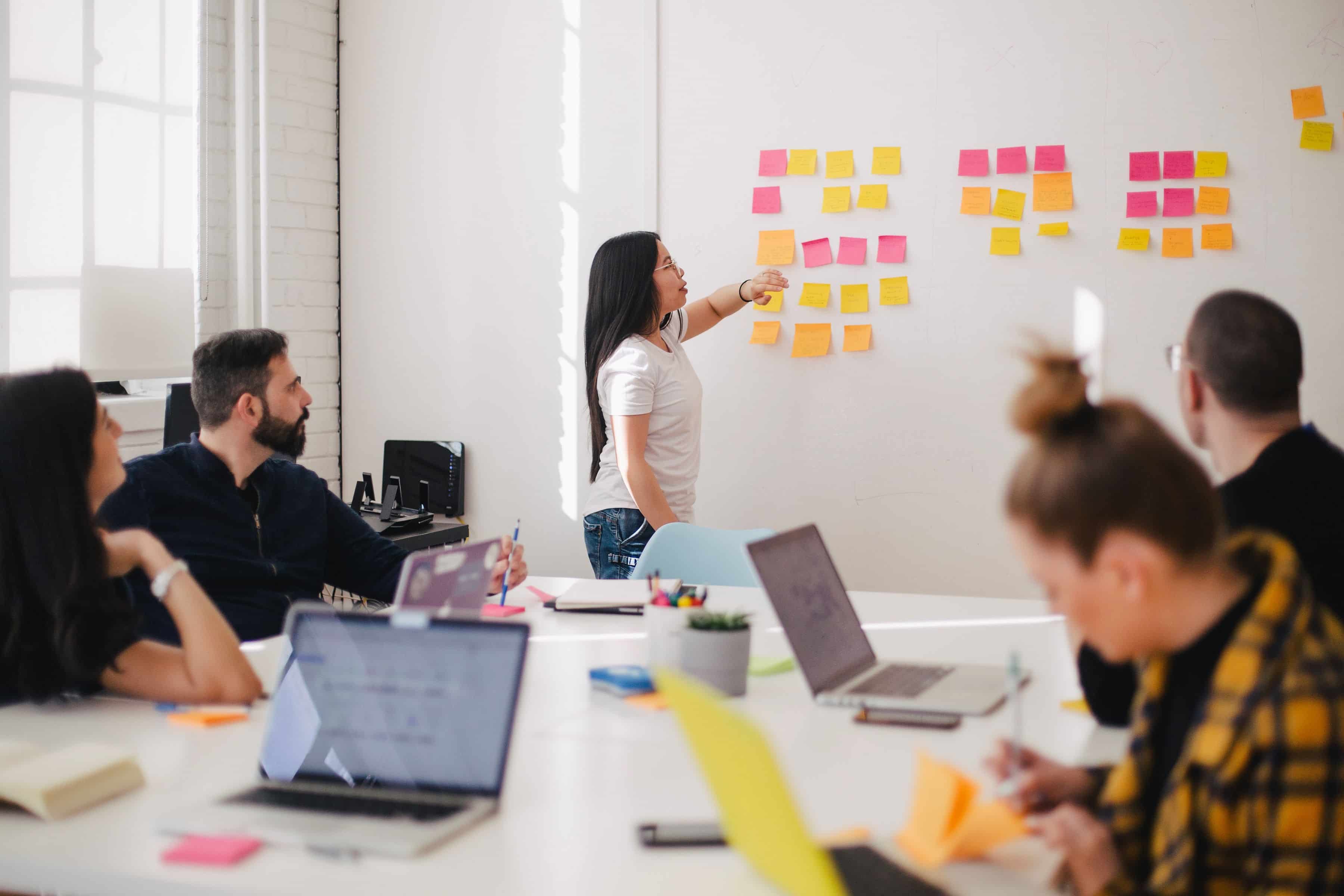 ---
The Best Retail Pricing Tools & Skills 🧰
---
Large pricing skills gaps are emerging as teams pursue more sophisticated pricing and revenue models to keep up with changing markets. Here are four key retail pricing tools and skills your teams will need to know to drive profitable revenue growth in fragmented industries. Followed by four steps to close vital skill gaps without disrupting team morale or performance. 

4 Key Retail Pricing Tools & Skills set
Many teams are moving from cost-plus pricing to value-based pricing to proactively respond to growing margin pressure. This skills evolution will demand new value-based thinking and skills, as well as existing cost and market-based pricing skills and approaches to make good retail pricing decisions. 
Given how competitive the labour market is currently for employees with domain pricing expertise, it is critical for businesses to identify and hire the absolute best talent before their competitors. 
Here are the four most critical pricing skills your teams will need to make more revenue and margin in rapidly changing industries and markets:  
Technical Pricing Knowledge. As a growing number of your competitors are using algorithmic pricing (AI) to re-define profitable revenue growth in your industry, hence, conscious effort and training are needed for your teams to develop skills in the areas of:
pricing systems

price data management

SKU level analysis

dashboard configuration and data/statistical interpretation

price & category architecture development.
Project

management

.

As wide-scale transformations and price improvement projects continue to accelerate operations and culture shifts, therefore, teams in your department will need to partner with a variety of consultants, software vendors and cross-functional stakeholders to meet productivity and profit objectives. 
Change management. Markets are changing quickly, and many price management practices are struggling to drive profitability like they once did. Thus, teams now need to become highly skilled at anticipating and responding to margin pressure and market changes/risk. Consequently, their interaction with multiple stakeholders makes effective change management and persuasion skills critical to price improvement projects. 
Value-based

mindset

.

The role of the pricing department requires sales, category and finance teams to understand fundamental pricing principles and customer psychology. Furthermore, creating innovative value-based pricing solutions, product offers and price bundles that can be trialled and implemented quickly and effectively using agile pricing methodology.
4 Steps to Close Skill Gaps with Retail Pricing Tools
Skill gaps in pricing cannot be closed overnight. Therefore, there's a need to make changes in competency models, role design, career paths and training. There are four imperatives to consider:
1. Redesign your competency model for your commercial department. 
There's a common assumption in HR that pricing teams and finance teams do roughly the same things. This is a big mistake. There are big differences between pricing, sales and finance – as well as some notably cross-overs. Not knowing what these similarities and differences are is not only creating huge confusion about the role of pricing in your business but in the market as well. 
2. Redesign roles for your commercial department. 
Commercial departments need to revise roles and job descriptions to better reflect emerging skill requirements in commercial departments. They must also avoid using generalised or old job descriptions that fail to clarify evolving skills and expectations.  
4. Train and develop your commercial. 
This is an area in which most pricing teams and commercial departments can improve. Research shows, for example, that commercial executives are either investing too much money in training programmes that don't deliver enough results. Or investing too little in training, and not helping staff acquire the skills they need to do their jobs properly. 
5. Reorient recruitment for your commercial department. 
A standard recruiting service model isn't responsive enough to the fast-changing needs of your commercial department. Thus, your teams' needs, like your business' needs, must be aligned to changes in the market and changes in the talent market as well.
Implications Of Retail Sales Promotion Strategies
The role of the commercial department is changing rapidly. Therefore, business operating models are shifting to keep pace with business strategy and digitalisation. New pricing skills and competencies are now in demand. Also many are foreign to cost-plus pricing teams or the stock standard finance department. 
An evolution in commercial capability requires pricing managers and analysts alike to not only be tech-savvy but also to understand critical components of effective price and revenue management and price data architecture design. This evolution refers to both technical and softer skills. Furthermore, the success of many pricing projects now heavily relies on your teams' ability to collaborate, have factors influencing retail pricing and manage complex price optimisation projects with multiple cross-functional stakeholders.
Commercial departments require a mix of new and existing skills to drive incremental EBIT growth as the business pursues its retail pricing strategies and financial goals in tougher economic times. Given how competitive the labour market is for these pricing skills, particularly in pricing managers, it is critical for HR to identify these skill gaps early and put a plan in place to acquire them. 
---
〉〉〉 Get Your FREE Pricing Audit  〉〉〉
---
Bottomline: Retail Sales Promotion Strategies
In order to keep pace with changing business needs, commercial directors and HR must be deliberate and proactive to acquire needed pricing skills early. Furthermore, those that do will be much better positioned to drive profitability and protect against margin loss.
In today's war for pricing talent, the quality of your pricing team will be nothing short of competitive advantage.
Click here to access your free pdf guide on driving pricing strategy in your business.
---
---

---
What To Do When Your Potential Clients Are Indecisive About Your Offer 🤷‍♀️
---
Technological advancements have a tremendous impact on businesses and commercial activity.  Admittedly, modernisation has resulted in increased efficiency and profitability in production, communication, purchasing, distribution, and advertising. Nonetheless, all the rapid shifts and adjustments, such as an influx of available information, can generate uncertainty and indecision for both businesses and their customers. Thus, a clear and effective sales and promotion strategy to boost sales is more crucial than ever.
Innovations have brought an excessive knowledge about different products and services. What's more, business communications are now taking place in a variety of channels such as emails, websites, social media, and even traditional settings such as meetings and conferences. Easy access to information was advantageous. It did, however, make selling more difficult.
Customers, for example, repeatedly ask the same questions or flip between different options. There are certainly too many details for buyers to process, resulting in indecision. What is the best sales and promotion strategy to boost your sales in this condition?
In this article, we'll explore how the most successful salespeople turned the above dilemma into a profitable opportunity—in the form of sensemaking as a sales and promotion strategy. Then, we'll discuss how it works by assisting clients in understanding the information they received, such as product features and service offers. So they can make the best purchasing decisions. We also look into its distinction from other sales techniques, its features, and how it can be utilised.
At Taylor Wells, we believe that the most competent salespeople thrive in a simple yet convincing sales or pricing promotion strategy.
Without a doubt, marketers who make sense of their product information utilise the best strategies to boost sales. Hence, we argue that the present information overload requires a sensemaking strategy. By the end, you will discover how to integrate this powerful sales approach into your business.
The Most Effective Sales and Promotion Pricing Strategy in Marketing
Customers who consumed too much information are 54% less likely than others to make a high-quality, low-regret transaction, according to studies. That's why the best sales agents are equipped with the most simple yet convincing sales and promotion strategy. They assist consumers in prioritising viewpoints, quantifying trade-offs, and resolving conflicting viewpoints. They make sense of the information by valuing simplicity over intricacy.
What is sensemaking in your strategies to boost and improve sales? 
The greatest sales reps distinguish themselves aside from their competitors and other information sources. They use a Socratic style, for example, instead of telling clients what to think, they help them construct a foundation within which to develop their own conclusions. Regardless of the outcome, the goal of their sales and promotion strategy is to serve customers and boost sales.
Salespeople make it very evident when the buyer's purpose aligns with the supplier's competencies; conversely, when alignment proves problematic, they bow out early and shift their attention. Before all else, they guide clients in making sense of the information they've gathered to make informed purchasing decisions. This method is called sensemaking.
Salespeople who use sensemaking as a sales and promotions strategy, assist, organise, and simplify buyers' product research.
For the next sections, we will delve deeper into sensemaking. We'll answer why it is practical and profitable, compare it with other methods, and then discuss its advantages.
Why is sensemaking among the best strategies to boost and improve your sales?
When faced with a large amount of information, people frequently rely on cognitive biases to make decisions. Cognitive biases manifest through the following: Anchoring or over-reliance on the first piece of information presented; belief perseverance or clinging to one's initial concept; and the status-quo bias, which in B2B buying typically translates to clients saying, "We've opted to research this more. Give us a call after six months."
What can sellers do? Customer perception is measured in two ways:
1. Customer's decision confidence
This refers to the extent to which the buyers believe it has figured out the appropriate questions to reflect on, prioritised the most important data, and found recurring themes. Customers who deciphered the data are confident in their capacity to make a possibly larger, broader, and more impactful decision. They're 157% more likely than the average person to complete a high-quality, low-regret transaction.
2. Trust in the seller
When a customer feels that a representative has failed to deliver complete and accurate information because the representative is concerned with serving his or her own interests, things usually go poorly. Customers who are doubtful of a rep's assertions are 1.6 times less likely to make a high-quality, low-regret purchase than customers who trust their reps.
The factors that influence customer perception highlight the value you offer
Agents must carefully evaluate when to reveal information, how to convey it, and most importantly, how to tie it to everything else the client is learning, all in order to be perceived as assisting the customer in making a confident, rational decision. How can you tell if what you're doing is sensemaking? Let's compare it to other approaches.
Sensemaking vs. Traditional Sales and Pricing Promotion Strategy
Aside from sensemaking, other kinds of sales and promotion strategies to boost sales include giving and telling. Although each method is beneficial to some extent, sensemaking greatly enhances the likelihood of purchase.
A total of 1,010 interviews were held with suppliers to learn about their information-sharing procedures. Around 21% of responding representatives use a sensemaking strategy. 35% rely on telling, 18% on providing, and 26% have no technique at all.
No specific demographic variables, such as a representative's age, years of selling, or years of selling at a given firm, industry, or area, had any real influence on sensemaking competence, the likelihood of employing the strategy, or success with securing a contract.
This means that sensemaking sellers are not attempting to address a specific sector or demographic issue. They are concentrating on the fundamental problem of information overload. How about the others?
The same B2B customer study found a strong link between sensemaking and favourable outcomes. Approximately 80% of clients who interacted with sensemaking representatives made high-quality, low-regret purchases. Contrastingly, only 50% of customers who dealt with telling reps and 30% of buyers who interacted with giving reps made high-quality, low-regret transactions. Why?
Giving
Giving as a form of sales and promotion strategy is marked by "more is better" philosophy. Sellers freely provide data, collateral, white papers, product specifications, and other materials because they feel that sharing information, particularly in response to customer demands, moves a deal ahead. It's a sincere attempt to help purchasers understand more, and it appears to be the obvious thing to carry out. Giving reps frequently press the rest of the organisation for extra information, as if the act of delivering it were sufficient and a convincing demonstration of worth.
 Telling
A telling sales and promotion strategy is most commonly used by highly knowledgeable reps, who depend on matters such as viewpoints based on years of experience and expertise. They expect nothing from the rest of the company; they've already learned or constructed a pitch deck around what they require.
Why do sensemaking agents perform so effectively while others lack strategies to boost and improve sales?
Two-thirds of consumers believe the claims of sensemaking reps, but only 28% believe the assertions of telling reps and 13% believe those of giving reps. The rationale for the latter's poor performance is evident: when clients are overwhelmed with high-quality information and searching for a way ahead, more data with little explanation simply makes things worse. It comes off as aggressive and self-serving. It raises customers' suspicion and diminishes their confidence in their ability to make a decision. What exactly separates sensemaking reps from the rest?
The Difference Sensemaking does to boost and improve your sales
We categorise sensemaking behaviour into three: providing clients with properly curated content; clarifying such knowledge through simple descriptions; and working together on customer learning through Socratic discourse.
Retail Sales Promotion Strategies: Sensemaking keeps customers in touch with useful resources.
Sensemaking agents filter the information they offer for utility and clarity, including only what will assist consumers in progressing with greater confidence. That information, for example, may confirm or refute a customer's previous thinking, but in either case, the goal is to advance the purchasing process.
Furthermore, sensemaking reps are open about their knowledge gaps. When mistrust can be so detrimental, there's a clear advantage to simply responding, "I don't know," rather than fabricating a half-truth that can be easily fact-checked. Recognising one's shortcomings can establish a compelling connection with purchasers, who are likely unaware as well.
Retail Sales Promotion Strategies: Sensemaking as one of your strategies provides clarification to boost and improve your sales.
The key to success in sensemaking is to increase a customer's belief that the salesperson understands the difficulty of a purchase decision. This implies assisting clients in feeling confident that they asked the appropriate questions, grasped opposing viewpoints, and prepared for any uncertainties. Sensemaking sellers excel at simplifying complex subjects, explaining technical knowledge, and transforming abstract notions into digestible, shareable, and persuasive solutions.
In a nutshell, they provide customers with just enough information and then assist them in meaningfully interpreting and simplifying that information, resulting in a consistent, logical, and convincing narrative that boosts client confidence.
Retail Sales Promotion Strategies: Sensemaking helps boost customer awareness.
A sensemaking representative guarantees that the judgments formed by clients are their own. The idea is to take buyers through a learning process in a Socratic manner, such as asking questions that are intended to lead to a point you want to make, rather than telling them what to do. Consequently, sensemaking sellers empower customers to verify information and provide an easy option for them to do so.
They offer a good framework for learning that gives customers a sense of control. In return, this confidence raises the potential that purchasers will decide rather than postpone or wait.
Retail Sales Promotion Strategies: Sales and Promotion Pricing Strategies to Boost and Improve Sales
How do all these sensemaking behaviours materialise in real-world business scenarios? Dealertrack, a company that supplies dealer management software (DMS) to auto and equipment dealers, was well aware that clients fail to extensively upgrade their DMS systems for three reasons:
For starters, because dealerships rarely replace systems, learning about the vendors, solutions, and features might take months. Second, they usually lack standardised procurement processes, resulting in long talks, setbacks, new voices, new vendors, and new information. Third, their decision-making processes are rarely straightforward. For instance, dealers may reconsider their judgments and go one step ahead only to take two steps back.
Thus, Dealertrack reinvented its discussions to better lead clients through their concerns. It switched from supplying information to sensemaking. They started a journey to sensemaking by conducting in-depth client interviews focusing on the following questions: What were the critical stages in customer decision-making for a successful DMS purchase? And what were the signs that clients had reached them?
Based on the interviews, Dealertrack decided to focus on assisting clients in four stages: problem identification, solution development, requirement generation, and supplier sourcing. Sales personnel steered consumers to information that would help them at each stage. The marketing team kept an eye on areas where progress lagged and created optimised collateral and content. What did they gain?
Sellers profit from using sensemaking as their sales and promotion strategy:
1. Businesses should concentrate on their core competencies.
The goal is to make clients believe their decisions, interpretations, and choices are their own. To demonstrate, when some criteria or considerations favour their own solution, sensemaking sellers emphasise plausible, objective explanations why those criteria or considerations should matter more. As previously noted, the likelihood of closing a business wanes the instant impartiality is lost and client distrust sets in.
Successful sensemaking organisations also have pricing teams in place. In fact, businesses with the strongest sales and pricing strategy regularly generate an additional 3-7% profit each year by identifying significant and previously unrealised options, efficiencies, and risks.
2. Businesses should ensure their customers are empowered to make higher-risk decisions.
Most sales managers would say that their biggest competition is not a rival vendor, but rather the status quo. Hence, the biggest challenge for sellers of complex solutions isn't a lack of desire to make a purchase; it's the unwillingness to take more than gradual or safe actions.
In truth, sensemaking is intended to improve the possibility that a consumer would not accept a smaller solution at a lower price—or, even worse, make no decision at all. It's designed to help with hesitation and lack of confidence.
At Dealertrack, for example, sensemaking has significantly reduced halted deals. Sales teams report improved stakeholder alignment and fewer unexpected conflicts. Deals are closing faster, and the response has been extremely good.
---
〉〉〉 Get Your FREE Pricing Audit  〉〉〉
---
Bottomline: Retail Sales Promotion Strategies
Consumers are likely to make high-quality, low-regret purchases if they are certain that they have asked the proper questions, prioritised the right information, and recognised consistent trends. The most successful sellers—the sensemaking sellers—empower clients to make sense of overwhelming amounts of information and take bold, decisive action with confidence and peace of mind. 
---
For a comprehensive view on maximizing growth in your company,
Download a complimentary whitepaper on How To Drive Pricing Strategy To Maximise EBIT Growth.
Are you a business in needs of help to align your pricing strategy, people and operations to deliver an immediate impact on profit?
If so, please call (+61) 2 9000 1115.
You can also email us at team@taylorwells.com.au if you have any further questions.
Make your pricing world class!