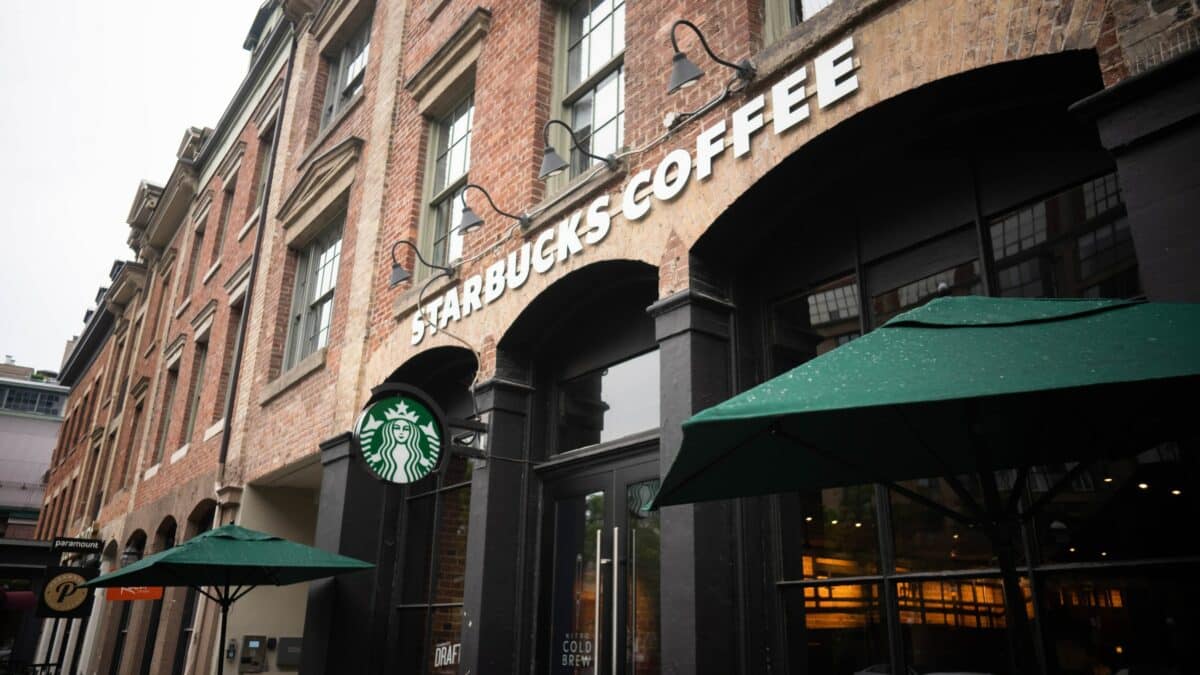 How A Value-based Pricing and Loyalty Program Led Starbucks To Its Global Success ☕️
The retail coffee and snack store industry suffered greatly during the pandemic. Stores had to close, reduce their staff, or cut hours their operating hours because of the massive drop in foot traffic following government COVID restrictions. Countless businesses lost their hard-earned revenue, margin, and customers. Many jobs and great businesses were lost. But there was one good news story at this time: The popular coffee chain, Starbucks, thanks to its pricing strategy.
Starbucks designed and implemented a value-based pricing and loyalty strategy that focused on customer value. The $ value impact was immediate; ensuring long-term stability, profitability, and growth. We ask, how did Starbuck keep generating more revenue and margin when the rest of the retail coffee and snack store industry ground to a halt; and how did value-based pricing help Starbucks reclaim their no. 1 position?   
---
>Download Now: Free PDF How to Drive Pricing Strategy to Maximise EBIT Growth
---
In this article, we'll explain how Starbucks implemented a value-based pricing strategy and commercial models to drive profitability during a time of mass café closures and profit loss.  
We argue that Starbucks' focus on customer value was the deciding profit driver in their turnaround story. 
At Taylor Wells, we believe that a thorough understanding of customer value drivers and personas can earn retailers greater share of wallet with their existing customer base while driving customer loyalty. 
By the end of this article, you'll know how to implement the best value-based loyalty program and pricing strategy in the best way possible. 
Value-based Pricing and Brand Loyalty Strategy Starbucks Implements To Boost Its Sales
Starbucks has created a pricing and brand loyalty strategy that gives customers exactly what they want. The company optimised its price points to generate more dollar value while keeping customers loyal to the brand. Here's how they put their value-based approach into action:
1. Starbucks rewards customers who spend more on their products.
Starbucks' loyalty program has long been well-known. Customers can sign up for free and earn stars, with one star awarded for every dollar spent. On the other hand, those with a Starbucks gift card have more advantages. For every dollar spent, they receive two stars. Customers can collect and collect stars as they keep coming back. Then, redeem the following freebies:
25 stars: a pump of syrup, a shot of espresso, or a dairy replacement

50 stars: a hot tea, hot coffee, or bakery product

150 points: a breakfast sandwich, parfait, or handcrafted drink

200 stars: a lunch sandwich, salad, or protein box

400 stars: either a free bag of coffee or merchandise
Starbucks' sales and revenue have increased as a result of this loyalty program. It fosters customer retention, making repeat customers spend more on each transaction. Customers appreciate the loyalty program because they feel rewarded and valued. It makes customers feel special, which increases recommendations. 
Rewarding customers for their loyalty can help the brand to stand out and increase sales. According to studies, more than 80% of customers are more inclined to stay with a brand that offers a loyalty program, and 70% say the chance to receive rewards affects their spending patterns. Starbucks has demonstrated this is a proven effective incentive tactic for customers to choose them over its competitors and come back regularly. 
2. Starbucks allows customers to customise their cold drinks as part of its promotion marketing strategies.
Starbucks has also been successful in popularising customised cold beverages among its customers. There's no reason why it shouldn't be a smash hit. The offer allows their customers to get the drink how they want it. This is so large that there are actually 80 000 different ways to order cold beverages from Starbucks.  What effect does this have on sales? Cold beverages accounted for 75% of total drink sales in the United States.
Customised products function similarly to Starbucks' loyalty program. It helps increase sales because customers can return and try something different from what they had previously. The offer also keeps their customers happy, which encourages loyalty and word-of-mouth referrals. People value exclusivity and the sense that something is made specifically for them. 
Customers at Starbucks appreciate the freedom, experience, and value that a customised drink provides. Because why would a customer choose a coffee shop with a fixed menu over another that gives them more say over what they pay for? A recent study even concluded that 20% of customers are willing to pay more for a personalised or exclusive product.
3. Starbucks positions itself as a premium brand through pricing, promotion, and marketing strategies.
Starbucks is an expert at maximising profits through value-based pricing. They conduct customer research and analysis to establish price increases that capture the majority of consumers' willingness to pay without driving them away.
For the analysis, the company employs a number of powerful algorithms and formulas. It should be noted, however, that there is no single universal method for all of Starbucks' products. It is more of a skill to fully comprehend customer value and decipher what they perceive as a value in the good or service.
Rather than competing with lower-cost chains like Dunkin' Donuts, Starbucks uses strategic pricing to differentiate itself and strengthen its premium reputation. Starbucks is a perfect example of how a business can use value-based pricing to position itself as a premium brand in the market. 
They sell cold beverages like many other brands but don't compete on price like cost-conscious chains. Instead, they use price to differentiate themselves, even if it's just a pump of caramel or a strawberry frappe in a plastic cup. As a result, it gained a devoted fan base that is not price-sensitive. Even a minor price increase can have a significant positive impact on profits without reducing demand.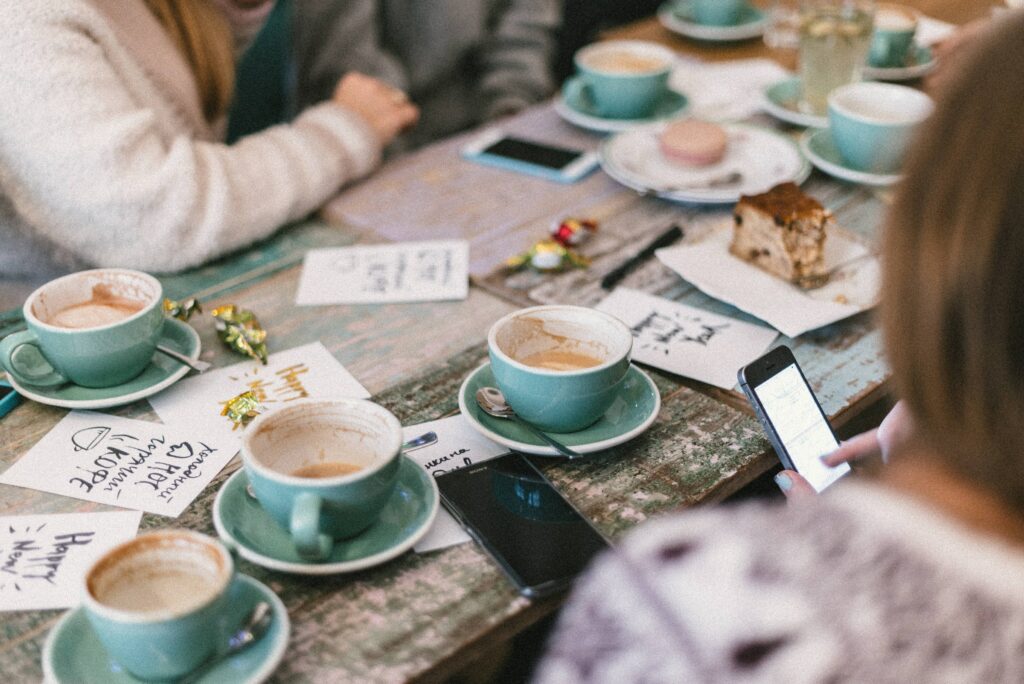 What can businesses learn from Starbucks' value-based pricing and brand loyalty strategy?
Businesses, both within and outside of the retail coffee and snack store industry, can learn a lot from Starbucks' revenue and pricing strategy. Here are some key points you can use in your own company:
1. Understanding your customer behaviours is crucial.
Starbucks recognises that most of its customers are not price-sensitive. Hence, the business takes this opportunity to boost margins. For instance, it implements reasonably small price increases that customers barely notice. Examining your buyers and the demand for your products will assist you in determining the highest amount your customers are willing to pay.
2. Customers must always believe that the prices they pay are fair.
Managing customer perception is a key part of Starbucks' pricing strategy. The company has effectively communicated its prices. Businesses can justify maximising profits with the best of intentions, but if customers don't value the service, just as Starbucks customers value a delectable cup of coffee, then a drop in demand is unavoidable. Create a service or product that customers cannot resist, and you will be able to carry out price increases without driving away your customers.
3. Strategic pricing can direct your customers to your most profitable product.
Starbucks employs an interesting strategy in which price increases are used to steer customers towards their most profitable product. How? They do not raise its price; rather, they bump up the prices of related products. For example, Starbucks raised the price of its tall coffee to entice customers to buy larger sizes (i.e. Grande and Venti). Price increases for lower-priced products may convince customers to upgrade to more expensive versions.
Developing this type of pricing system can be intimidating, especially for newcomers. The good news is that businesses can create or hire a pricing team to achieve better results.
Our findings show that with the right set-up and pricing team in place, incremental earnings gains can begin to occur in less than 12 weeks. After 6 months, the team can capture at least 1.0-2.25% more margin using better price management processes. After 9-12 months, businesses are very often generating between 3-7% additional margin each year as they identify more complex and previously unrealised opportunities, efficiencies, and risks.
---
〉〉〉 Get Your FREE Pricing Audit〉〉〉
---
Bottomline
Starbucks is one of the world's most successful companies. Evidences point that Starbucks increasing profits is a result of a value-based approach in their brand loyalty program and pricing strategy. It is so impactful because it changed how its customers perceived coffee shops and how they consumed coffee. 
What other businesses can take away from this is that it doesn't take much to win and reward loyalty; all you need is to know what your customers want. Furthermore, lowering prices does not always guarantee gaining market share; instead, you must understand which aspects of your offer warrant a price premium and which do not.
---
 For a comprehensive view on maximising growth in your company,
Download a complimentary whitepaper on How To Drive Pricing Strategy To Maximise EBIT Growth.
Are you a business in need of help to align your pricing strategy, people and operations to deliver an immediate impact on profit?
If so, please call (+61) 2 9000 1115.
You can also email us at team@taylorwells.com.au if you have any further questions.
Make your pricing world-class!