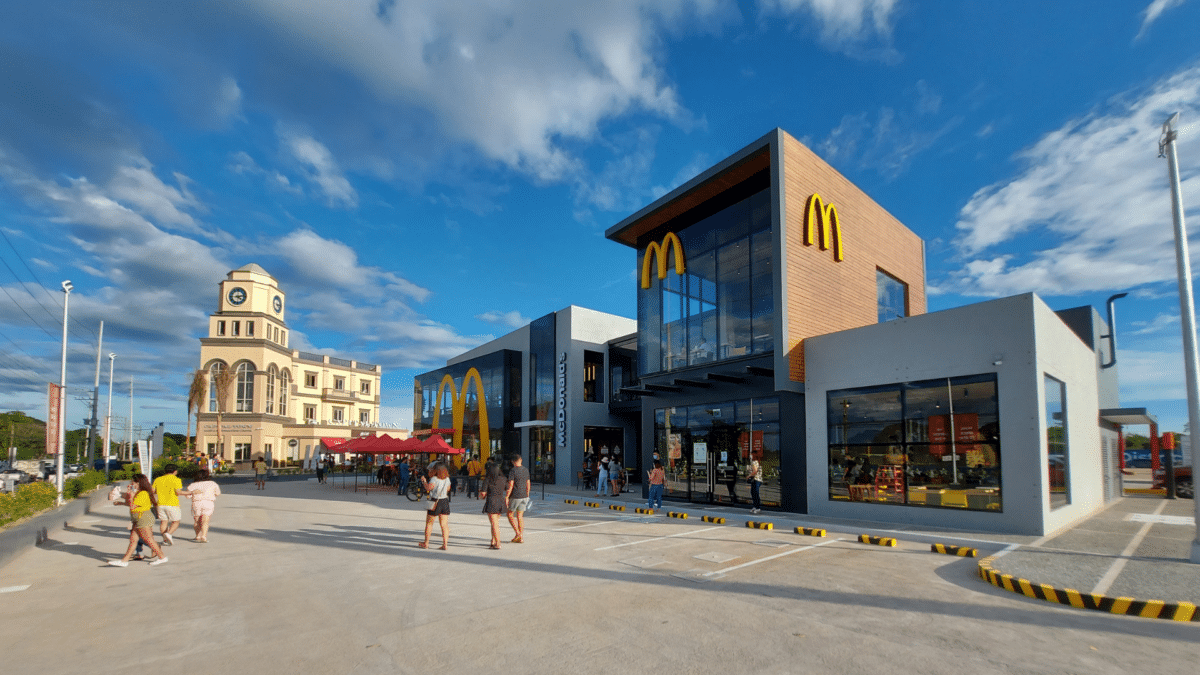 How McDonald's Can Boost Sales Through Product And Pricing Upgrades 🍟
In order to remain competitive in the face of rising inflation, fast food chains around the world have had to resort to price increases. In Australia in particular, this trend has been most noticeable with McDonald's recent pricing strategy, raising the prices on many of their popular items. Rising costs of ingredients and other factors such as labour have led to these higher prices and greater competition in the market. 
---
>Download Now: Free PDF How to Improve Product Pricing
---
The problem is though, this strategy is now beginning to backfire and sales figures are declining. The issue appears to stem from the fact that customers are feeling the pinch of the rising cost of living more than ever before and are becoming increasingly price-conscious. 
In this article, we will discuss recent pricing increases in fast food companies, concentrating on McDonald's product differentiation and pricing strategy. We investigate the outcomes and challenges they are experiencing. Then, we offer recommendations on how to make their strategies more efficient and customer-focused. We argue that fast food restaurants can't simply raise their prices and anticipate an increase or retention of their revenue. profitability.
At Taylor Wells, we believe that customer-focused menu offerings and pricing strategies are essential to combating declining fast food demand and sales. By the end, you will know how you can boost your pricing power to maximise sales and revenues.
Should McDonald's Revamp Its Global Product Differentiation And Pricing Strategies?
In recent years, fast food chains have faced an uphill battle to maintain their profits in the face of cost inflation. As a result, many have to introduce price increases across their menus. McDonald's is one such chain that has implemented these changes. However, as adverse macroeconomic conditions worsen, the consumer confidence index dropped. Even well-known fast food restaurants like McDonald's are unable to circumvent the negative consequences.
According to Chris Kempczinski, CEO of McDonald's, customers are starting to object to price increases and are ordering fewer menu items. The fast-food giant had previously announced it was increasing the cost of certain menu items, such as its Big Mac and Quarter Pounder burgers, due to rising food costs and increased labour expenses. However, this price hike has led to slower sales. Customers are also less inclined to add extras to their orders and the number of products per transaction has decreased by the low single digits. 
This shouldn't come as a surprise given how badly customers have struggled with 24 months of negative real wage growth as households are pressured by inflation. In a recent CNBC survey, over 70% of Americans said that they were financially stressed due to inflation and a lack of savings. People may be holding back on their purchases as they try to make ends meet. 
As the cost of living continues to rise, many are having difficulty affording basic necessities such as groceries and bills. This financial strain has caused individuals to reduce their spending on meals from restaurants, specifically fast food establishments. Despite the popularity of McDonald's, it appears that people are making lesser purchases as they struggle with their finances.
Discussion On McDonald's Global Fast Food Product Differentiation And Pricing Strategies
McDonald's got its first report about customers trading down their purchases nearly a year ago. Customers were still loaded with stimulus paychecks and other government handouts during that time period. As soon as it was gone, some customers began switching from fast food establishments to "Dollar Tree Dinners." McDonald's is in fact facing a tougher situation. How can McDonald's improve its product and pricing strategy? Can other fast food chains also learn from it?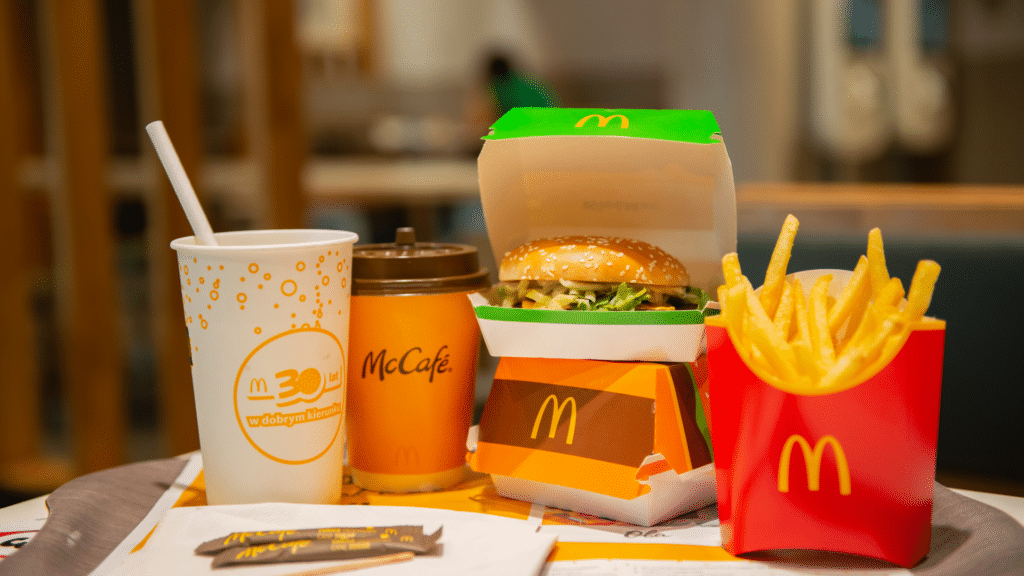 According to Kempczinski, when price rises are carried out in places where they are aware that they have pricing power, they succeed rather well. However, when they attempt to implement price increases in locations where customers are a little more price sensitive, they encounter resistance.
Is location the key indicator of profitability during this time of high inflation? Weighting customer pricing based on their postcode is very close to pricing based on socio-economic status and has age-old ethical and regulatory complications and implications.
Therefore, it might not be smart for fast food chains like McDonald's to raise prices where they have greater pricing power and maintain low prices where customers are more price sensitive. McDonald's can instead improve its custom menu selections based on the location. This lower-risk, more customer-focused strategy will boost price increases' effectiveness rather than trigger a drop in sales.
How can McDonald's improve its product value strategy?
McDonald's is known for its global presence, with thousands of restaurants in countries throughout the world. The fast food chain also has different menus in each country or location depending on what local tastes prefer. For instance, the Aioli Chicken McWrap, Classic Angus Burger, and the well-known Aussie Big Brekkie Burger are only available in McDonald's Australia.
India also has a menu featuring items like the McAloo Tikki Burger and the Chicken Maharaja Mac. Japan has its own unique offerings such as the Shrimp Filet-O and the Teriyaki McBurger. McDonald's also offers special seasonal items in different countries like Germany's McRib sandwich or the Big Tasty burger in France. In addition to having custom menus for every country or location, McDonald's also strives to use local, fresh ingredients where possible.
McDonald's can further improve their custom menu offerings through market research that takes deep dive into the particular customer base. For example, McDonald's may discover that a particular city or region strongly prefers vegetarian options, and could then develop a menu that includes more vegan-friendly food choices.
Adding local favourites can also help drive sales, with McDonald's customising its menu based on what customers in each location actually want to eat and buy. Additionally, the company can look at other trends, such as more ethnic dishes, and incorporate those items into certain locations.
Implications Of A Customer Location-Focused Product Differentiation Strategy
By analysing local market trends and preferences, McDonald's can create a custom menu that appeals to customers in each area. This will not only help to increase sales and build customer loyalty, but it will also enable McDonald's to have a competitive pricing strategy in the global marketplace by being able to contribute unique offerings tailored to specific locations.
Furthermore, customising its menu will also help McDonald's stay ahead of the curve by continuously introducing new products that appeal to customers. Finally, utilising customer-focused strategies and engaging in market research can help McDonald's create a personalised experience for each location, making it an overall more enjoyable experience for customers. Thus, providing them with an opening to strengthen their pricing power even in regions where it is currently weak.
A high-performance pricing team is essential throughout this journey. Our findings show that with the right set-up and pricing team in place, incremental earnings gains can begin to occur in less than 12 weeks. After 6 months, the team can capture at least 1.0-3.25% more margin using better price management processes. After 9-12 months, businesses often generate between 7-11% additional margin each year as they identify more complex and previously unrealised opportunities, efficiencies, and risks.
---
〉〉〉 Get Your FREE Pricing Audit  〉〉〉
---
Bottomline
McDonald's has recently experienced a decline in sales due to weak pricing power in some regions. To turn this situation around, McDonald's should focus on a product and pricing strategy that put customers first. By improving its custom menus for each country, McDonald's can provide value to its customers and generate more sales. This could include offering items that are native to the region or customised recipes tailored towards customer preferences.
Furthermore, McDonald's can leverage these unique menu items to create limited-time promotions and discounts that will help encourage customers to visit their restaurants more often. By providing value through food offerings and pricing, McDonald's can increase customer loyalty and ultimately drive sales growth.
Not just fast food chains but all kinds of businesses can benefit from this. Companies may assure their success and relevance in their industry by paying attention to and meeting their customers' needs. Focus on your commercial capability. Our findings show that when a business builds and embeds commercial capability across the business; bolstering its internal pricing skills and capabilities to build a sustainable pricing system, it can generate at least 3-10% additional margin each year while protecting hard-earned revenue and volume. This is at least a 30-60% profit improvement straight to the bottom line.
---
For a comprehensive view of maximising growth in your company,  Download a complimentary whitepaper on How to Improve Product Pricing.
Are you a business in need of help aligning your pricing strategy, people and operations to deliver an immediate impact on profit?
If so, please call (+61) 2 9000 1115.
You can also email us at team@taylorwells.com.au if you have any further questions.
Make your pricing world-class!