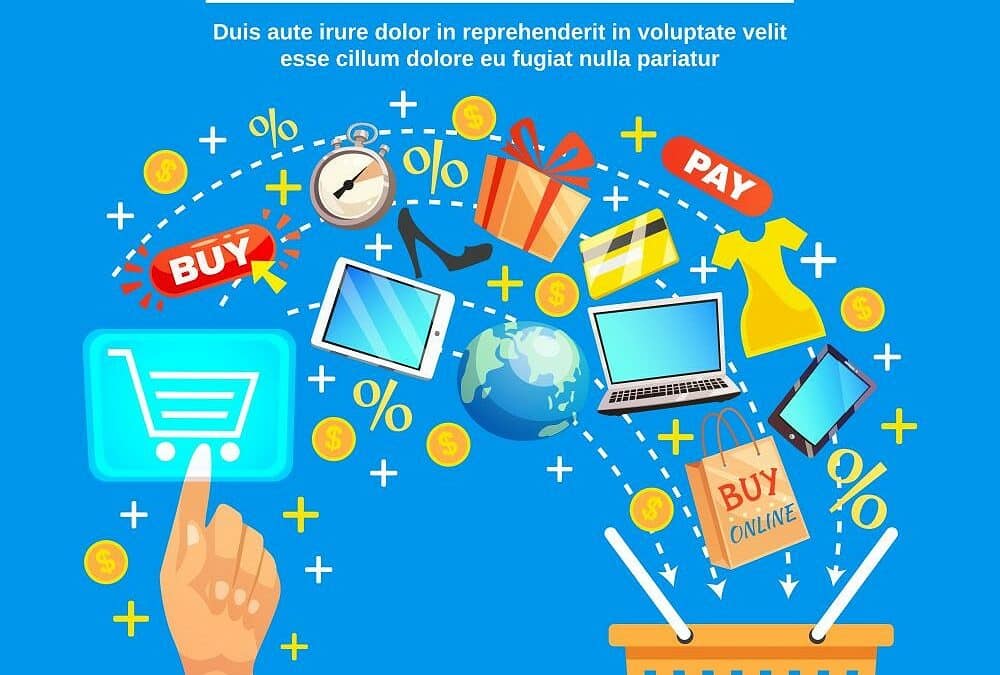 How To Price E-Commerce Products To Help You Generate Ongoing Profit 🖥️
Have you ever marketed a product online and ended up with no sales? Have you ever doubted yourself and questioned whether you've chosen the right product or not? Do you know how to price e-commerce products properly – after all, it is one of the most recent and emerging areas in pricing?
---
>Download Now: Free PDF Future Proof Your Pricing Strategy
---
Getting pricing right for e-commerce is important for any business. A lot of factors can negatively affect your business's financial success when you don't know clearly how to price for e-commerce. Luckily, one of those factors can fix all other problems. What? Your customers. How? By understanding your customers buy from you.
In this article, we will provide you with a range of insights on how to price e-commerce products. We will share with you the best strategies in figuring out the best price to charge for your e-commerce products. In addition, we will give you a low down on training providers and courses on this topic so you can pursue your learning in e-commerce pricing.
At Taylor Wells Advisory, we believe that knowing that sweet spot as far as pricing goes is critical for generating solid profits for the business and establishing the right price controls and value fences on your product or brand.
At the end of the article, you will learn how to price your e-commerce products that can generate greater profit margins for your business.
How to price e-commerce products: Do you raise or lower prices?
All online business owners can agree that pricing is a tough decision. It is a challenge to know how to price e-commerce products, especially when a business is new or a product is a novel.
To make sure you are on the right track with your pricing, though, the no. 1 thing to do is put the customer first in everything you do, including your pricing. Your customers are the key to new and previously unrealised price premiums. The least they want and expect from you are prices that are: fair and transparent.
So, how to price e-commerce products? Do you set low prices to beat rivals in your e-commerce niche?  Do you raise prices and add enough mark-up to cover your shipping costs? With many pricing tactics available and various factors to take into considerations, deciding on how to price e-commerce products can be perplexing.
From a business viewpoint, the pricing strategies and tactics that you choose have several major effects. However, when properly implemented, your chosen pricing strategy can result in overall maximum profitability (from the most expensive items to your cheaper products). In contrast, a poor pricing approach can be extremely harmful to your sales, profit margin, or both.
Things to Consider on How To Price E-Commerce Products
Offering a certain product at the lowest price possible isn't the best way to drive sales or generate profits.
Knowing the fundamentals of proven and tested pricing strategies and also the twists and turns of providing meaningful value to your customers is the foundation for creating a successful business model for your e-commerce business.
So, let's discuss the things that should be taken into consideration before pricing e-commerce products:
Costs and Expenses
Before pricing your products, you should know your costs and expenses. Also, consider any unexpected costs that may arise in the future. Some of the costs that you should take into account are: wholesale product cost, shipping costs, marketing/advertising costs, website fees, recurring monthly fees, and payroll.
Marketing/advertising
Does your niche rely heavily on advertising? You have to consider possible losses from ineffective or unsatisfactory ads with direct advertising. Direct advertising can be very beneficial. However, it can eat away at your budget in the early stages (even before you've made your first sale).
Competitors
Don't look at the big retailers such as Walmart, Amazon, or AliExpress when looking at competitors' pricing. Rather, focus on the competition within your niche.
Determine whether there are online stores that sell your product exclusively. Know the price that they are charging for that particular product. However, you should also know how popular is their brand.
For instance, a rival store is selling its product at a certain price; however, they only have 1,000. It would be difficult to know whether or not people are purchasing the product at their price point. Ensure that there's some level of popularity in the competitor's product that you're analysing.
Profit Margins
How much money do you want to make? What's your desired margin?
Some niches such as electronics are commonly known for having lower margins. And some niches like fashion have bigger profit margins. Therefore, you need to take into account industry standards for the products that you're selling. Although, there's always room for flexibility, especially if you opt to position your product as a luxury brand.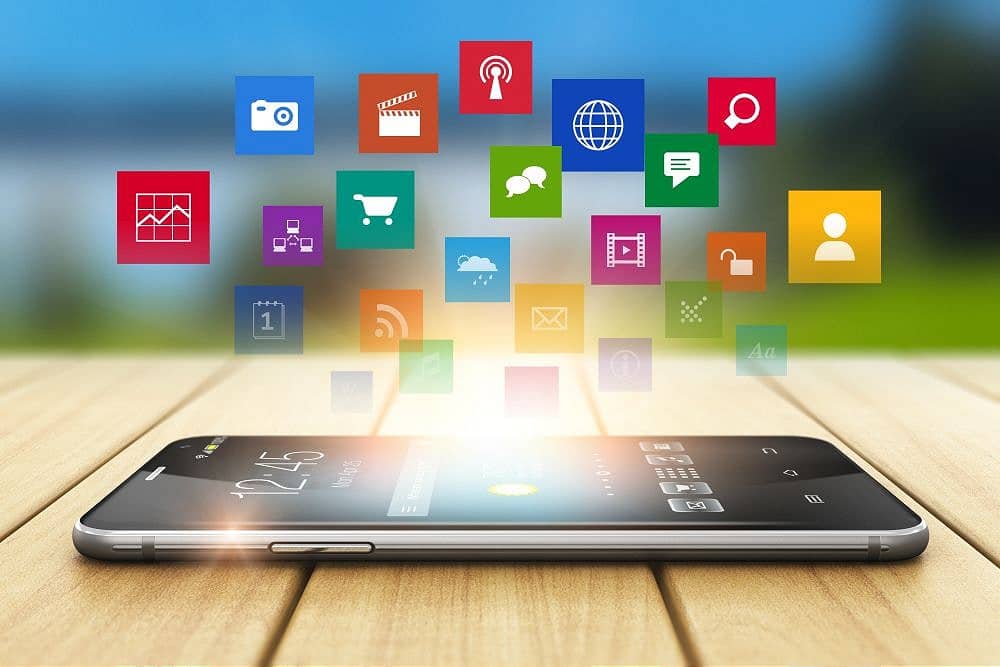 Pricing Frameworks on How To Price E-Commerce Products
Let's discuss the overall pricing frameworks and principles that can help you price e-commerce products in the best way possible.
Consider the below listed if you want help in deciding what pricing strategy to use on your e-commerce products:
Value-Based Pricing
Some online businesses choose value-based pricing in setting prices for e-commerce products.
Do you have special skills that others in your niche don't have? The more skills you have as an online business owner, the more that you can charge for your e-commerce products based on your skill sets.
However, the big challenge with value-based pricing is that just because you can charge more for your product based on its inherent value doesn't necessarily mean that customers will be willing to buy your expensive product offerings.
Software-Based Pricing or Algorithmic Pricing
While some online businesses set their prices based on inherent value, others don't determine their own product prices at all but rely on pricing software instead.
Using pricing software makes an online business can give online businesses more confidence in their pricing. However, pricing software is a support, not a strategy. In other words, pricing software is a tool and not an established mandate for your product pricing. You still need to work out what your market wants, the problems you help solve, and how people consume and buy your products. Pricing software will not answer these questions. Get answers to these questions first, design a pricing framework, second, then a working price and revenue model, then (and only when you have all the other pieces in place and evidence to support you assumptions), buy pricing software. But even then, don't just buy any pricing software, get the right one for your business. They are certainly not all the same.
Tier-Based Pricing
Another option to consider for your e-commerce business is tier-based pricing. Some e-commerce businesses provide a pricing structure such as: Beginner, Intermediate, and Premium (or Basic, Standard, Premium).
Tiered pricing usually works best for subscription-based online merchants. Higher-tiered product/service allows the merchant to provide additional features and benefits. E-commerce tier-based pricing is a great way to entice customers at lower tiers. Then make your higher-tiered offers attractive and irresistible that would push customers to upgrade.
Dynamic Pricing
Dynamic pricing sets prices competitively using industry standards, ensuring increased profitability as well.
Getting started, dynamic pricing can be done manually (the manual part is knowing what data to gather and of course, what it all means). With dynamic pricing, an e-commerce business should invest in expertise and data management systems and analytics that allows them to:
Collect and analyse industry data easily
Compute the profitability of various price ranges for different products
Potentially make pricing segments
Discount-Based Pricing
Another factor that will affect your e-commerce pricing structure is whether you will offer special discounts or promos to your customers.
Offering discounts such as free shipping or buy-one-get-one promo can hugely impact the prices you set for e-commerce products. When you know the amount of these promotions cost per item, you can then determine the best price that can generate profit for your online business.
Notable E-Commerce Training Providers and Courses Around the World
There are a lot of great courses to provide you with e-commerce knowledge and skills. Many are online, some are free and there's a wide range of lessons — from introductory lessons to college credits. Here are a few of the options in different parts of the world that offer campus learning, online programs or a mix of both:
Australia
The Swinburne University of Technology, a public university in Melbourne, Victoria. It offers a Business Analysis and eCommerce degree option, including cyberlaw, statistics, and business case analysis.
Aussies can also enrol in shorter courses if they don't have the time for intensive diploma study. For example, the Left Bank provides a 10-week online content marketing course for only $990.
For those in Sydney, Melbourne, Brisbane or Perth, with $2,000 to spare can go to a nearby Karstens location to get their IQ Content Marketing certificates from the Association for Data-Driven Marketing and Advertising.
The U.S.
The e-commerce degree offered by the University of Scranton is excellent for those presently on the college track. Also suits young e-commerce merchants whose online businesses are already self-sufficient but not quite successful. However, complete undergraduate programs are expensive approximately upwards of $40,000 for tuition and fees alone.
If you want to know how to foster corporate innovation that costs less, the Stanford Innovation and Entrepreneurship Certificate Program offers for just under $1,000. However, only those with degrees, work experience or other credentials can enrol.
The Netherlands
The Radio Nederland Training Center (RNTC) has been educating and providing knowledge to media professionals for around 50 years. They have the modern Digital Engagement Bootcamp for Social Movers and Changers. The two-week course is great for e-commerce entrepreneurs whose businesses rely on good PR and also forward-facing online communication. The course costs 4,500 euro.
Singapore
Singapore has different institutions that offer both undergraduate and postgraduate e-commerce programs. The country provides regional seminars from digital ROI to advanced content marketing and lead generation for those people that don't want the full-time student life.
India
India has also invested heavily in professional e-commerce training. The Indian Institute of eCommerce provides in-depth certification classes in topics like marketing automation, security management, growth hacking and digital marketing fundamentals. The program teaches students how to create their own e-commerce portals and explore the principles of customer interaction and self-promotion. Mumbai's IIDE costs about ₹6,500.00, or around $93.
Implications
A simple cost plus or volume pricing strategy might work best when you start up and your main focus is growth, but this can only be a short term strategy. After 12 months, look for more advanced pricing strategy and structures, underpinned by more involved processes, to support your growing e-commerce business. Remember as you grow, so will price complexity. It's best to get the right structures in place first – i.e., ones that support growth, rather than slow you down and/or negatively impact your profitability.
While certain pricing tactics are objectively more feasible than others, you may want to try each one before deciding on what works best for your business.
Keep in mind not to "force" the use of any of these strategies if they're not applicable to your business. They will not work in the first place, and your customers will see your failed attempts and will start not to trust your product or brand.
When it comes to strategies on how to price e-commerce products, there are a lot of grey areas for maximum profitability. The strategies discussed above are just suggestions about how to go about establishing the right price for your e-commerce products. Most likely, you'll find that a lot of trial and error is required. Try and look for that sweet spot where consumers are willing to pay and what will give you a decent profit.
---
〉〉〉 Get Your FREE Pricing Audit  〉〉〉
---
Conclusion
To conclude, don't overthink it. You're most likely a highly experienced shopper yourself and have a pretty good sense of how to price your e-commerce products.
When you ask yourself, "How do I price my e-commerce products?" it may also be a time to think about everything that goes into managing an e-commerce business and how much your time is worth.
When you know that everything has a cost factor attached, such as social media marketing and uploading new products to your store, that only means, you are in a good position to determine the right prices for your e-commerce products.
Click here to access your free pdf guide on driving pricing strategy in your business.
---
For a comprehensive view on maximising growth in your company,
Download a complimentary whitepaper on How To Drive Pricing Strategy To Maximise EBIT Growth.
Are you a business in need of help to align your pricing strategy, people and operations to deliver an immediate impact on profit?
If so, please call (+61) 2 9000 1115.
You can also email us at team@taylorwells.com.au if you have any further questions.
Make your pricing world-class!