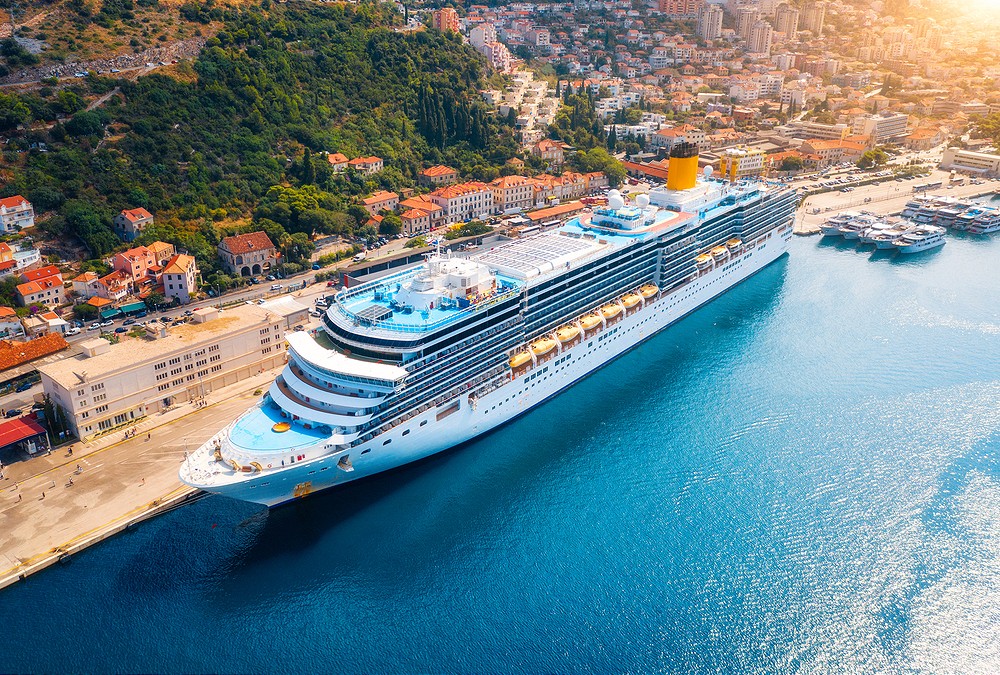 Promotional Pricing Strategy Advantages and Disadvantages of Cruise Ships 🚢
The cruise ship was the fastest growing sector in the travel industry until COVID-19. In the last five years, for example, cruise line operators experienced a 20.5% increase in demand. In the last few months, however, cruise liners have been cast ashore and banned from sailing. We ask: What will happen to the cruise ship industry post-COVID and during lockdowns? Do cruise ship companies expect to see an increase in demand when customers are so consciously aware of how rapidly COVID-19 spreads on cruise ships? Are cruise line companies using promotional pricing strategies to reignite demand? What are the promotional pricing strategy advantages and disadvantages?
---
>Download Now: Free PDF How to Maximise Margins with Price Trials
---
The cruise line industry has undoubtedly taken a big hit since COVID-19. Shares for the three biggest cruise companies were $30.30, $10.50 and $12.60 as of April 1, 2020. About 70-80% lower compared to the start of this year.
Top of the decline in share prices, cruise line operators also suffered a huge financial impact on revenue during the COVID-19 outbreak. In fact, two of the largest cruise lines: Norwegian Cruise Line and Royal Caribbean Group experienced a decrease in revenue by 99% and 94% respectively in the second quarter of 2020, compared to the same period in 2019.
Many speculate that the decrease in revenue started when the
Director of the CDC (Centers for Disease Control)
issued a
No Sail Order
on March 14, 2020. They believed that cruise ship travel might continue to spread, introduce, or transmit COVID-19. 
The Ruby Princess cruise ship incident in Australia in April proved this point. Criminal investigations have now been launched after 11 passengers died on this cruise ship, accounting for 30% of Australia's total COVID-19 deaths. Now it's revealed that a large majority of Australia's total COVID-19 cases are linked to the Ruby Princess.
Then, to make matters worse for cruise lines, Canada prohibited all ships having 500 people on board from docking in their ports. While the United States, Australia, and New Zealand banned all ships coming from foreign ports. They also asked all foreign-flagged ships to leave the country.
In the wake of the pandemic, cruise line operators have had to deal with a massive hit to profitability, business model, operations and reputation. Many people are asking will cruise line businesses make it through. Or will the negative press about COVID and cruise lines continue to prevent cruise lines from attracting customers and making money again? Is this the end of cruise lines or the start of something new?
In this article, we will continue to discuss the topic of cruising post-COVID. We will focus our discussion on promotional pricing strategy advantages and disadvantages for the cruising industry post the COVID outbreak. We will also discuss what cruise companies are doing to re-ignite demand during a very difficult time. In particular, we will talk about the Royal Caribbean cruise line's current advertising campaigns. Including its promotional pricing strategy advantages and disadvantages. Is it working or is it a waste of time and money?
The Crisis' Financial Impact on the Cruise Line Industry
The financial situation is bad for the cruise line industry, especially in Australia. The outbreak has already put the $45 billion cruise line industry in danger. COVID-19 is forcing big cruise ship companies like Royal Caribbean and Carnival to cancel scheduled trips and adjust itineraries. Now, the industry is desperately trying to think of good ideas to influence demand.
Some cruise ship owners are doing something to still generate income one way or the other. However, according to Cruise Critic, some are taking severe steps like selling their older vessels for scrap. While other cruise lines try lots of promotional strategies to get passengers interested in cruising again.
In fact, many cruise lines are offering bonus credits for as much as 110-125% of the booking amount. None are offering cash refunds though as this will eat into their cashflow. The reason they are doing this now is to provide flexibility and certainty to their customers. Bonus credits had the effect of generating immediate demand on future bookings.
Promotional pricing strategy advantages and disadvantages: Is it working for customers?
Regardless of the uncertainty about when sailing will start again, several reports indicate that, yes, customers are biting and that there has been an increase in cruise ship booking for 2021 compared to 2019. People it appears are still excited to have future trips on cruises in spite of past COVID-19-related health incidents on cruise liners.
As a matter of fact, CruiseCritic.com survey revealed that 75% of 4,600 cruisers are still interested in cruising after the pandemic ends. Another recent survey shows that 82% of customers are expected to buy tickets for their next vacation.

The Royal Caribbean During the Pandemic – An example of promotional pricing strategy advantages and disadvantages
The entire travel industry has suffered greatly during the pandemic. But the cruise line sector has been hit the hardest. To bring this home a bit, we'd like to talk about the Royal Caribbean cruise line. A famous cruise liner in Australia that has been impacted by COVID very hard and undergoing major restructures as a consequence.
For those of you that are not into cruising, the Royal Caribbean is one of the most innovative cruise lines on the market. It features a unique array of onboard facilities, amenities and activities. Each cruise ship has a top deck lounge or called the Viking Crown Lounge. It has bars and lounges, dining settings, gym, a day spa, rock-climbing walls and scenic views off the ship.
The company has received more than 100 significant awards in 2019 and 2020. Some of them are: "Best Cruise Line Overall" in 2016 by Travel Weekly and "Cruise Line of the Year 2018" by Cruisedaily.
During the pandemic, Royal Caribbean Cruises did not repatriate many of their crew members even after the cancellation of cruises worldwide because of the associated costs, the Miami Herald reported. As a result, many crew members used desperate moves such as hunger strikes.
Royal Caribbean volunteered to suspend operations through 31 October 2020 being a part of the Cruise Line International Association (CLIA). However, at the end of October 2020, it extended its suspension through December 2020.
Currently, Royal Caribbean International has one ship that's already sailing out of Singapore which is the Quantum of the Seas. The rest of the fleet is expected to start in 2021. No ships have sailed yet though and there's no green light for the government or a date set.
In a move to get customer support after travel suspensions are lifted, Royal Caribbean has been advertising and promoting quite aggressive to their existing customer base. This includes mostly online and email campaigns and slashing prices on ticket sales and ancillaries to compete and gain demand back to the cruise line industry.
Why Cruise Ship Bookings Are Still On the Rise Despite the Crisis?
A note gathered by USA TODAY indicated that passengers are still booking cruises for 2021. Some travellers are very optimistic and have been booking from July onward.
David Crooks, senior vice president of product and operations for World Travel Holdings said, "2021 is, surprisingly, doing quite well," when queried about cruise bookings.
The world's biggest cruise companies also confirmed that they are seeing demand for cruises in 2021 and even 2020. Although bookings for 2020 is way behind compared to 2019 at the same time a year ago.
Royal Caribbean Cruises said in a business update in May 2020, that the "booked position" for 2021 is "within historical ranges when compared to the same time last year," with prices even higher than 2020.
Michelle Fee, CEO of Cruise Planners, told USA TODAY, "Cruisers are eager to get back to their long-awaited vacation plans," and added, "bookings for 2021 are up about 15% year over year."
On another note, Carnival Corp.'s CEO, Arnold Donald, informed CNBC that booking is increasing for 2021. He further said that the havoc of the coronavirus to the industry is temporary and that travel will return.
Royal Caribbean Cruises: Advertising, Promotions, and Pricing
What are the factors that have helped Royal Caribbean Cruises to get their bookings rolling in despite the downturn?
Royal Caribbean Cruises is advertising on its website, offering 60% discount for the second guest plus up to $150 instant savings on 2021 sailings for cruises from $719.
Let's find out other promotions of the Royal Caribbean:
Cruise with Confidence Program
As of May 6th, 2020, Royal Caribbean Cruises have enhanced and expanded the program to provide more flexibility to its customers. That's why Royal Caribbean allows passengers to cancel any cruise trip that sails from now through the 30th of April 2022. These are bookings that cruisers already have or current ones through the 31st of January 2021. A passenger can receive a Future Cruise Credit as long as he/she cancels at least 48 hours before the sail date. The said credit is eligible to book and sail by 30th of April 2022 (or 12 months after the cancellation date of original sailing).
Royal Caribbean Cruises also added the new "Best Price Guarantee" and "Lift and Shift" options:
NEW! Best Price Guarantee – It allows customers to take advantage of a better price up to 48 hours before the sail date. You just have to give them a call. Then you'll get the difference as a non-refundable onboard credit (inside final payment) or rate adjustment (outside final payment).
NEW! Lift and Shift – This is for cruisers that want to move their existing booking to next year. For Cruise with Confidence passengers that are willing to move to an alternative sail date the next year, Royal Caribbean will price protect the original price or promotion if the selected sailing date is the same itinerary, length, and stateroom category. The alternative sail date, however, should be dated within 4 weeks of the original sail date. It could be before or after. It should be for the following year sailing on or before the 30th of April 2022. However, to be eligible of the offer, passengers should move their booking on or before the 31st of January 2021.
BOGO60 
Offer applies to select cruise trips sailing on or after March 1, 2021, and was booked between January 5 – January 31, 2021 ("Offer Period"). BOGO60 gives 60% discount on cruise fare of the second passenger booked in the same stateroom as the first, full-fare paying passenger. The offer also provides 30% savings for the third guests and higher, booked in the same stateroom as the first two guests.
2021 Kicker Sale 
This kicker discount offer is applied to new bookings from January 5 – January 31, 2021 only. The promo is time-based, providing immediate savings of up to 150 USD/EUR per stateroom on select cruise trips departing between April 1 – December 31, 2021.
Discounts will apply as an instant rebate to the price of cruise fare during checkout. Instant savings don't apply to China departures. The savings amount determined by category and sailing length.
5 nights or less sailings – 25 USD/EUR discount for Interior and Ocean View; 50 USD/EUR for Balconies, and 75 USD/EUR for Suites
6 nights or longer sailings – 50 USD/EUR discount for Interior and Ocean View; 75 USD/EUR for Balconies, and 150 USD/EUR for Suites.
Double Points 
The double points promo applies to new, individual, and named existing bookings on all Eligible Sailings booked before the 31st of January 2021. Double Points offer is available to their existing Gold, Platinum, Emerald, Diamond, Diamond Plus, and Pinnacle Crown & Anchor Society members only. It gives Crown & Anchor Society members double Cruise Points on cruise trips sailing on March 1, 2021 – March 31, 2022 ("Eligible Sailings").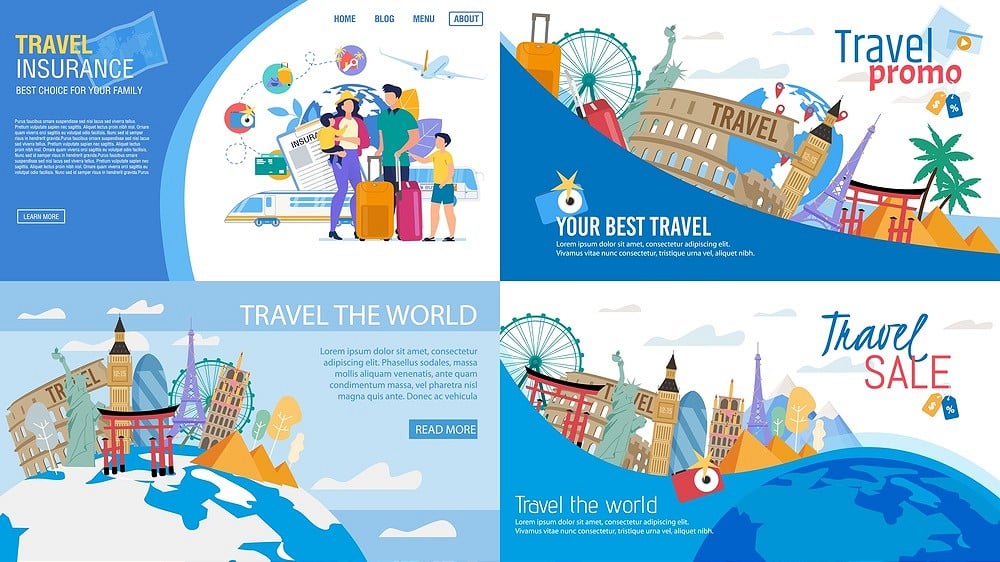 Promotional Pricing Strategy Advantages and Disadvantages
What are the promotional pricing strategy advantages and disadvantages of cruise line companies? Below listed are some of the pros and cons of the promotional pricing strategy of cruise ships:
Advantages:
One of the reasons why customers feel quite comfortable making travel plans for 2021 is that they know that they won't be locked into those booked trips. Cruise lines have less strict cancellation policies. They have also allowed passengers to reschedule their bookings.
Another reason is cruise lines are offering credits of up to 125% of the value of a cancelled trip to encourage customers to rebook rather than ask for a cash refund. At Royal Caribbean Cruises though, 45% of cruisers have asked for refunds.
Lower prices or bargains. Cruise ticket prices for 2020/21 have dropped for as much as 40%, according to the April 8 Morgan Stanley note. Many cruise ships are giving deals on future trips. Just like Royal Caribbean that's offering up to $200 off a cruise and 60% off a second guest. What's more, all children can sail free.
Other cruise lines like the Carnival Cruise Line are offering cruise trips for $59 per person per day. Also, they're giving a two-thirds price reduction on deposit per passenger on their website.
Though others may feel sceptical and nervous about booking a cruise nowadays, others view it as "overcoming risk" by accepting the bargain. It's a condition that matches an optimistic seller with an optimistic buyer, where both are looking to optimise on return.
Disadvantages:
We've just discussed the deals and promotions of Royal Caribbean and found out the reasons why ticket sales continue to roll in. However, we ask: Are these offers the best approach to lure travellers?
Experts disagree that bargains or discounting are the best strategy to entice travellers. And that the consumer conditioning resulting from those deals and promotions may haunt cruise ship companies for the next generation.
Jessica Fleisher, Virgin Voyages' director of sales and business development said:
"I don't think lower prices are going to be the thing that brings people back to cruising. There's always a line, and that falls across the industry. I think it's hard to come back from low rates; it's hard to claw your way out of that."
Travel adviser Jill LaBarre of Jill's Great Escapes agrees, saying…
"When cruises start, they're not going to be sailing at 100% capacity and there is a pent-up demand for the product. They're going to have no trouble filling the limited ships that are going to start out initially. They don't need to cut the price and devalue the product with all that they're offering."
In October 2020, Royal Caribbean disclosed that this quarter, it had lost $1.2B but that with very little marketing activity, the company had experienced steady growth in 2021 bookings, primarily for summer trips. Pricing remained the same by the year.
Royal Caribbean has emphasized one relevant point though, saying that cruise surroundings should be safer than a passenger's hometown.
Royal Caribbean CEO Richard Fain said, "We're not just suddenly coming back. We're to have the opportunity to see the protocols in action and adjust them. We believe it's possible to make it safer on a cruise ship than you are on Main Street."
Implications 
Experts contradict that discounts are the best strategy to entice travellers. Training the consumer to accept excessive discounting and promotions may haunt the cruise ship businesses for years to come.
Some things are definite for the cruise ship industry: Booking cancellations for this year are unavoidable. Because a lot of travellers are holding off on having new plans to sail until they're more knowledgeable about safety measures or until a vaccine becomes available.
Though cruise line companies have taken a serious financial hit and will face extreme challenges to get back on the wagon after the downturn, the loyalty of their customers and the increase in bookings show a splinter of hope for the industry.
---
〉〉〉 Get Your FREE Pricing Audit  〉〉〉
---
Conclusions
We have learned that lower prices or bargains are reasons why travellers are still booking for cruise trips. Many cruise ships are offering deals on future trips, even big cruise lines such as the Royal Caribbean.
Others may be hesitant about booking a cruise right now. However, others view it as "overcoming risk" by taking advantage of the lower prices. It's a condition that matches an optimistic seller with an optimistic buyer, where both are looking to optimise on return. A bit like gambling.
Royal Caribbean has highlighted one crucial point. Saying that they should make the cruise environment safer compared to a traveller's hometown.
Click here to access your free pdf guide on driving pricing strategy in your business.
---
For a comprehensive view and marketing research on integrating a high-performing capability team in your company,
Download a complimentary whitepaper on How To Maximise Margins.
Are you a business in need of help to align your pricing strategy, people and operations to deliver an immediate impact on profit?
If so, please call (+61) 2 9000 1115.
You can also email us at team@taylorwells.com.au if you have any further questions.
Make your pricing world-class!