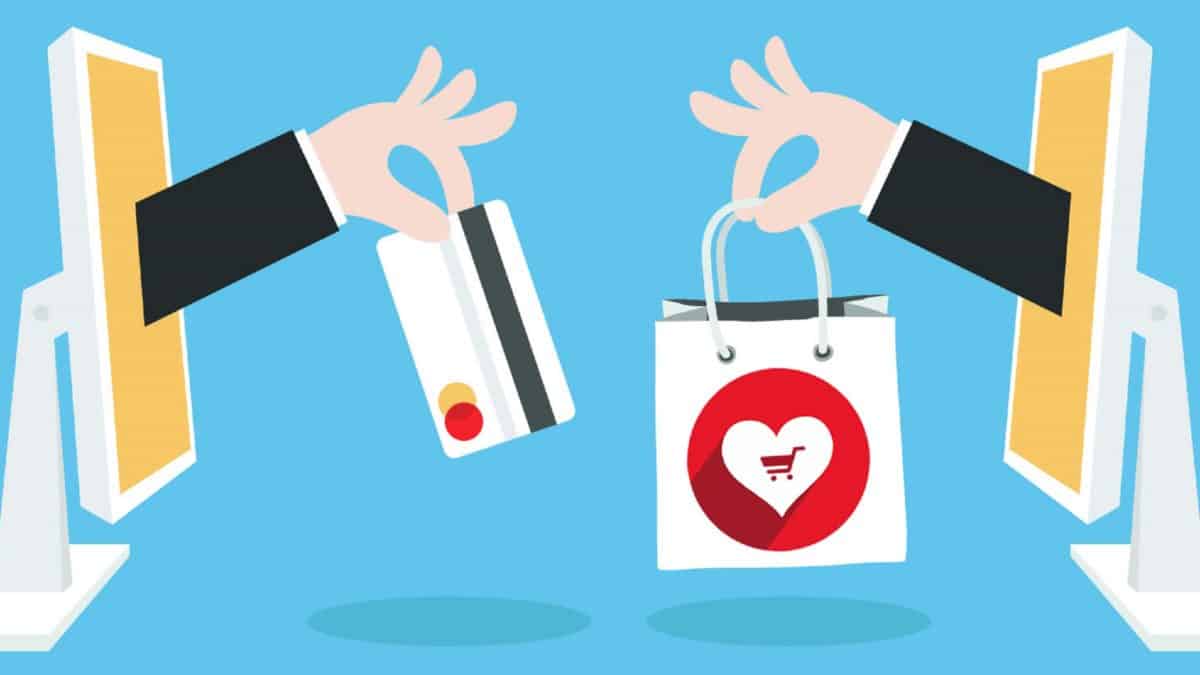 How to Deliver Your Best Customer Experience Strategy In Uncertain Times 📝
Your customer experience strategy is now a central aspect of your turnaround business strategy in 2021. What people did before the crisis is very different to what they are doing now? And this is having a huge impact on willingness to pay. 
For example, before consumers would enjoy going to the mall, supermarket or the grocery store to buy clothes and non-essential things, vegetables and bread weekly or even daily. Nowadays, some consumers feel safer buying online and prefer to go to stores closer to home to buy essential goods. Which indicates that shopping frequency and discretionary spending has changed completely and even declining overall.
In short, the COVID-19 pandemic has changed how businesses interact with their customers. Many businesses, however, have been caught flat-footed by the crisis and are still using the same customer experience strategy and getting zero traction.
On top of this, contingency plans were thrown out of the window with no backup plans to replace them. Businesses and customers are in a quandary. Customer experience is largely an unknown entity now as buying patterns change drastically and strategy and pricing largely remain the same.
For example, in the United States, 75% of consumers already tried new brands, stores, and different ways of shopping during the crisis. Revising the customer experience strategy, therefore is essential.
In this article, we will continue to discuss customer experience strategy and re-sets. We will focus on how real businesses have coped with the crisis and ways they are revising their customer experience strategy to regain their pricing power.
We'll argue that companies cannot rely on the old methods of doing business. And that a key to surviving through these challenging times lies in a company's ability to adjust their customer experience strategy, channels, business practices or models.
We believe that companies should seek ways to change their customer experience strategy with innovative technological measures like providing an e-commerce shopping outlet and a customer service centre.
After reading this article, you will gain knowledge on how to cope with the crisis to revise the customer experience strategy effectively.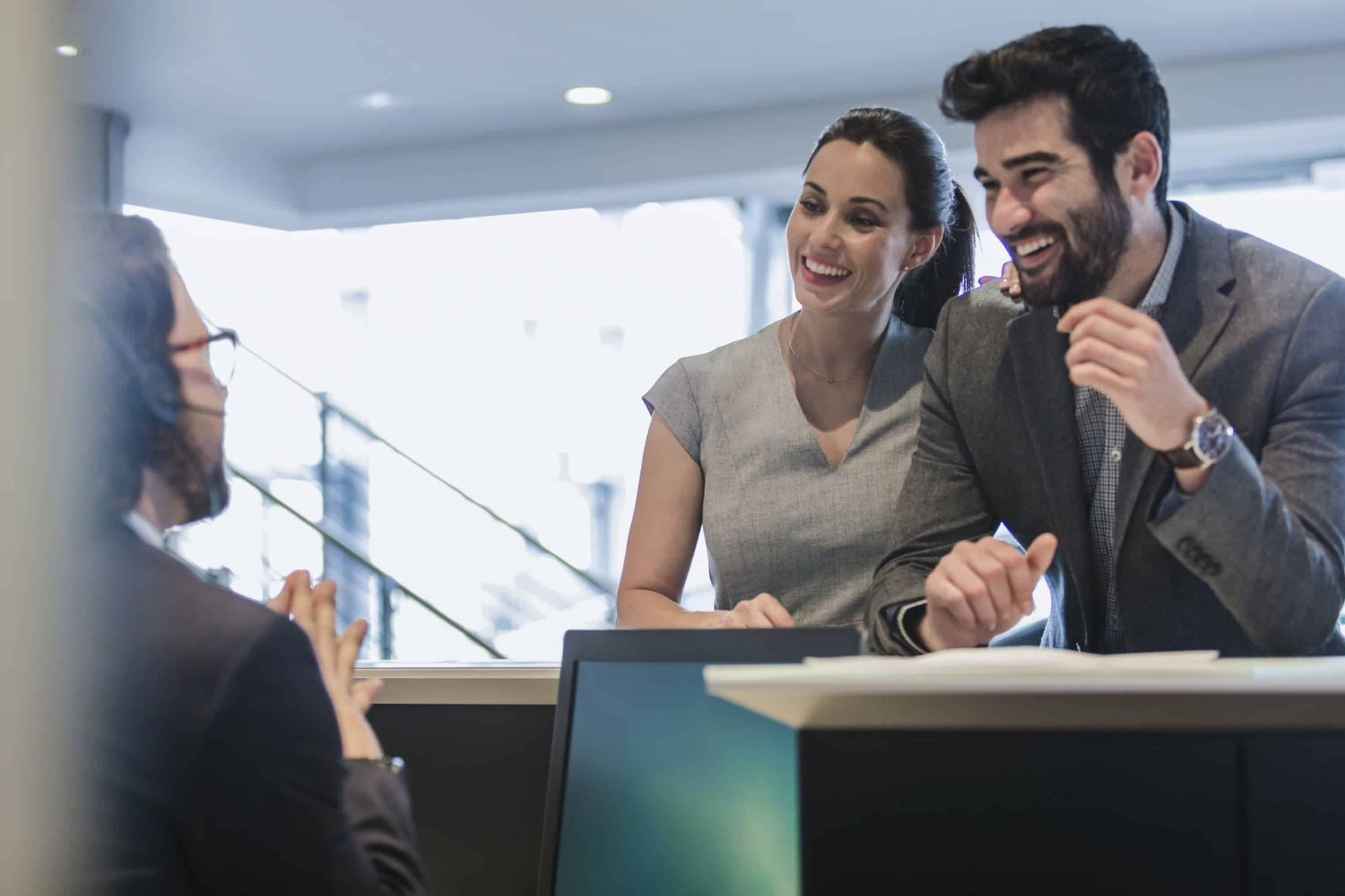 Creative ways to show empathy and revise customer experience strategy
Major companies are doing some reorientation with their customer experience strategy efforts in order to meet the basic needs of their customers, such as everyday convenience, security and safety. By doing so, businesses can establish a foundation of goodwill and deep-rooted emotional connections with customers.
Below listed are some ways to display empathy and connect with customers emotionally:
1. Reduce physical interaction to lessen the risk
The number one responsibility of society nowadays is getting rid of opportunities that would accelerate the spread of the virus.
Many retailers have responded by offering free home delivery for their customers that are more than 65 years old. To aid compliance, stores limit the number of people that can go inside at once and also placing stickers on the floor as markers for physical distancing. In addition, e-commerce and online food delivery businesses worldwide are providing new contactless delivery options to do away with direct physical contact between delivery drivers and customers.
2. Innovate the product lines to contribute to safety
Businesses should determine if they can quickly adapt their product portfolio to provide essential goods. For instance, some distillery companies through partnerships with refineries use their ethanol supplies in order to provide materials for hand sanitisers.
Some businesses are also stepping up to address the growing demand for more medical supplies and personal protective equipment. Even clothing companies are manufacturing thousands of urgently needed face masks instead to respond to a drop in sales. Some automotive manufacturers have shifted their production to produce ventilators. For instance, General Motors is collaborating with a US-based medical device company to create respiratory care products.
The examples above show that company leaders displayed their commitment to both customers and society. Also, they are creating alternatives so that they can keep providing a meaningful task for their employees regardless of significant reductions of demand in their core business.
3. Provide practical help to customers affected financially
Individuals and millions of small businesses face huge income and liquidity issues as businesses are forced to reduce operations for an unknown time period.
The big responsibility and trust driver for businesses nowadays is providing flexible solutions when handling financial issues. For example, Telcos don't terminate service or enforce late-payment fees for customers facing hardship for an additional 60 days. Electric companies don't shut power off for nonpayment. Even travel companies and most major airlines waive cancellation fees. In addition, families that relied before on school lunches for their children can take advantage of Burger King's offer of providing two free kids meals to Americans that buy using the Burger King app.
4. Support 'stay at home' customers emotionally
Some companies are making home life more fun and ensuring the well-being of their customers. Families, then, have to entertain their children at home and make it enjoyable. Thus, access to online content becomes a truly primary need.
As a result, Telcos provide free unlimited data for 60 days to all mobile customers with data plans. Also, entertainment companies released content in advance or ahead of schedule. For example, the Walt Disney Company released the family-friendly blockbuster Frozen 2 three months earlier than planned on its streaming platform Disney+. Other businesses have launched online services that offer food delivery and recipes, online courses, shared rides, and traditional financial services.
5. Direct customers to online offerings
Companies have had to shift customers to online channels especially those that previously relied on physical operations because of the many directives and regulations to remain at home.
For example, gyms now offer hundreds of free online home workout or exercise courses to their members. On the other hand, companies with virtual capabilities, like Cisco's Webex, assist schools and universities as they transition to remote learning. They provide free tools for teachers, students and parents to support the development of online learning plans.
For companies with no online services, they can look for ways to build and scale online channels with significant demand from customers as their needs increasingly become digital. The shift to online and digital offerings has the possibility to increase online traffic post-recovery dramatically.
6. Maintain communication and engagement with customers
With bank branches and non-grocery stores closed, many customers turn to other channels for questions and also requests that need personal attention and care. So, service companies in telcos and banking now experience a growing number of inbound call in their contact centres. And at the same time modifying their customer service centres to remote arrangements.
For instance, a large European telco provided 10,000 call centre agents with laptops and tools/systems needed, allowing them to answer calls from their homes. Companies that offer customers extra guidance and support can sustain communication and engagement. While other businesses have enhanced options for finding information digitally. Just like Erdos Group that launched in China a WeChat program to provide virtual product consultations. And airlines experiencing travel cancellations or trip changes, encourage customers to address their concerns through the company's website. But only for those whose travel isn't within 72 hours.
Establishing Long-term Connections with Customers
During these trying times, major companies are revolving from marketing to helping out and from satisfying customer desires to meeting customer needs. Socially-concerned companies in all sectors and locations try to find ways to get involved and also support not only their customers but the communities as well.
The pandemic is an opportunity for business leaders to support both their customers and communities. Nowadays, leading in an empathetic manner can likely create true connections that will outlive the socio-economic effects of the crisis. Therefore, big companies should consider it a responsibility to serve the communities where they do business.
Implications
Companies can create a foundation of goodwill and long-lasting emotional connections with the customers. That is if they revise their customer experience strategy efforts. To enable to meet the fundamental needs of their customers, like convenience, security and safety.
Innovating product portfolios is one of the ways in revising customer experience strategy. Business owners show their commitment to both customers and society by creating alternatives. So that they can still provide meaningful work for their staff. Despite of considerable reductions of demand in their core business.
Companies should consider it a duty to serve the communities in which they do business. Without them, their businesses will fail.
Conclusions
Socially aware organisations across sectors look for ways to get involved and also support both their customers and the communities.
Giving back to the community can have the potential to give; a positive image that they care for and support them especially in times of crisis.
The pandemic has caused a slowdown in productivity laying off workers to protect their health. But without work, there are no wages. Companies should find ways to adapt their production lines to create needed equipment to help combat the COVID-19.
Click here to access your free pdf guide on driving pricing strategy in your business.
---
〉〉〉 Contact Us for a FREE Consultation〉〉〉
---