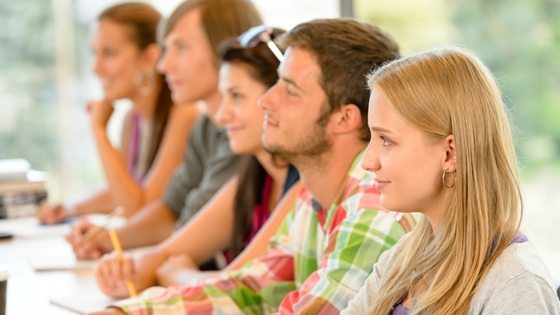 These Teams Are The Best At Coming Up With Revenue Generating Ideas For Business? 💐
The Australian talent market finds itself wrestling with a paradoxical situation: Embracing the idea of diversity and inclusion to drive innovation (and in our interest – revenue-generating ideas for business), on the one hand, while filtering out the very people it desperately needs to deliver complex business outcomes on the other.
The latest research shows diversity and innovation are inextricably linked – a driver of innovation and organisational performance. Companies with above-average pricing team diversity also have higher revenues through price improvement implementation. Yet, the prevalence of copy-cat culture and traditional recruitment practices continue to perpetuate insidious organisational biases in Australian based businesses.
It seems, with the exception of a few thorny attempts, quotas and affirmative action, finding and holding onto truly remarkable pricing talent has not been easy for big business.
Time and time again, we bear witness to the damaging effects of traditional recruitment and management practices on both candidates and employers; while observing the painful deterioration of pricing expertise, mindsets and backgrounds in our businesses year on year.
From B2B industrial, commodities, medical technologies, material handling to aviation, hospitality, and retail; how do you build a diverse pricing team to unlock your pricing power without alienating the very people that can help you?
You start by reading this article…
---
Table of Contents:
I. These Teams Are The Best At Coming Up With Revenue Generating Ideas For Business?
II. Why Some Teams Never Think of Revenue Generating Ideas for Business?
III. How Good Teams Keep Making Common Pricing Mistakes?
---
---

---
These Teams Are The Best At Coming Up With Revenue Generating Ideas For Business?
---
Revenue-generating ideas for business: Why diversity helps you grow revenue?
In an earlier article, I described how a 'Copy-Cat culture' is terrible for organisational health and profitability. In this fact-filled article, you'll discover how to recruit diverse pricing teams, the bottom-line impact of doing so, key risks to look out for, and how to help quality pricing people stay with your organisation.
1.What is the bottom-line impact of recruiting a diverse pricing team?
Let's make no mistake about it: Price advice shows that hiring the right pricing managers and analysts has a direct and dramatic impact on your company's performance. Those with the best leadership skills and technical capability are 70% more likely to outperform revenue targets and 80-90% more likely to outperform profit targets.
What's more, our research shows that getting the right mix of people, styles and abilities on a pricing team generates more revenue, customers, market share and relative profits in highly competitive and disrupted markets.
For example, we find businesses that set up and recruit diverse pricing teams in the right way are in the position to accelerate earnings growth.
With the right pricing team strategy and implementation to revenue-generating ideas for business in place, incremental earnings gains can begin to occur in less than 12 weeks. After 6-12 months, the team is often able to find additional earnings gains as they identify more complex and previously unrealised revenue and margin opportunities.
Ultimately, with the right support and leadership, a diverse pricing team can consistently outperform their peers. They have the soft skills and mental capacity to figure out how to price the total economic value their business generates for its customers without getting distracted or defeated – a problem very few pricing teams in Australia have thought about, let alone mastered.
2.What characteristics should we be looking out for revenue-generating ideas for business?
Some evidence suggests that diverse teams are a mix and measurement of socio-demographic and cognitive differences or "cognitive diversity." Cognitive diversity is defined as differences in perspective or information processing styles. Diversity in this regard is not predicted by gender, age or ethnicity. However, it concerns how individuals think about and engage with new, uncertain and complex situations.
Highly cognitively diverse pricing teams perform much better (i.e. revenue-generating ideas for business) than homogeneous teams with cognitive similarities.  They can flex between driving for more revenue and margin. Therefore, protecting the business from margin risks.
Some of the key diversity characteristics of a high-performing pricing team include:
A preference for facts
Strong commercial reasoning and creative problem-solving capability
Opposition to groupthink
For pricing teams spending their days trying to under their position in dynamic markets, it pays to have cognitively diverse people on your pricing teams to approach problems differently.
3.How to recruit quality pricing people the right way?
In order to recruit diverse pricing teams and revenue-generating ideas for business, you'll need to consider:
Hacking the hiring process to get better hiring results.
Carefully examining the fit among team members and the line manager and then optimising it.
Identifying capability gaps and skillsets using objective and fair filters and then act fast to address them.
Pricing teams are not all the same: When team members are alike, there is less overlap. And they struggle to think through new and complex pricing and commercial problems.
Cognitively diverse pricing teams are more likely to benefit from feedback from a team leader. One who is open to receiving it and models appropriate responses to feedback.
CVs and traditional candidate interviewing will only perpetuate bias in the hiring process and drive away the people you really want to attract and retain.
4.What mistakes to avoid in your next executive search?
One of the primary contributors to serious diversity and performance issues are flawed recruitment models, stilted processes and ineffective hiring tools.
Organisations, on average, spend as little as 6-10 seconds looking at your CV before they decide whether or not they bring you in for an interview. What's more, during those 6-10 seconds skim-reading your CV, the information generally considered the most are:
Name, gender, ethnicity, socioeconomic status, attractiveness (weight), university prestige, organisational prestige, and attainment level.
On top of this, additional diversity research from Harvard Business School shows that:
People with non-white sounding names applying for jobs in Anglo Saxon countries, need to send 40-70% more CVs than Anglo Saxon sounding names to get the same level of call back for an interview.
Women also get a harder time getting callbacks from businesses in male-dominated industries and that the reverse is also true.
And, minorities are less likely to get callbacks for an interview even if they have the same level of knowledge and skills.
Therefore, there's strong evidence to show that a strong reliance on CVs are deepening the diversity issue in businesses. What's more, driving good employers away from good pricing talent.
Let's all now make a conscious effort to stop making our selection based on someone's CVs and start using evidence-based selection and career decisions instead.
5. What are the risks involved in establishing a more diverse pricing team?
Diverse pricing teams are highly productive, but they are not immune to team dysfunction.
They like all teams, need to be nurtured and developed in trusting and psychologically safe working environments.
For instance, our consulting work and research show us that the very differences that feed creativity and high performance in diverse pricing team can also create communication barriers between team members and sales.
Many leaders try to use conventional team-building activities to solve these types of issues. But, dining out, coffee meetings and vague informal meetings do not work for diverse pricing teams.
In fact, a one-size-fits-all approach to building cohesion nearly always fails because it does not recognise and reward team members' idiosyncratic strengths and weaknesses.
Conclusion
Diverse pricing teams may be smarter and providing you with revenue-generating ideas for business; however, working within a toxic culture, diverse pricing teams become smart and frustrated teams.
Finding high-quality people is an important first step to solving serious diversity, inclusion and performance issues. Setting up the right structures, leadership and culture for diverse teams is also required to keep high performers in the business.
With this knowledge fresh in your mind, your mission now is to use recruitment as a change agent. And replace conventional thinkers and fixed mindsets with creative problem solvers and resilience.
---
〉〉〉 Contact Us for a FREE Consultation〉〉〉
---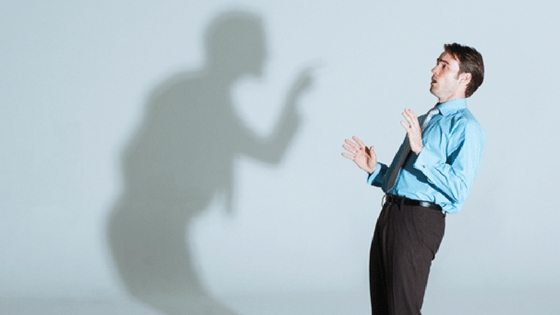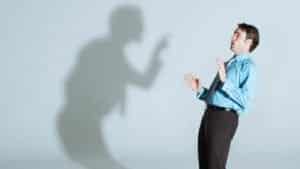 ---
Why Some Teams Never Think of Revenue Generating Ideas For Business
---
Do you think Freud was right when he said: "What decides the purpose of life is simply the program of the pleasure principle?"
Freud may be onto something here as research consistently finds that: People consistently approach pleasure and avoid pain.
Post Freud, researchers, psychologists and even some of the world's best price promotion experts have been examining these incredibly important and fundamental truths about human behaviour.
In this article, we will be exploring these basic human drives to understand how they influence your mindset, behaviours and even pricing transformations without you even realising it.
What's your approach to changing legacy pricing?
In what business cultures are you most effective? Are there some leaders that strengthen – or undermine – your drive to succeed? Pricing leaders and teams respond to these questions in different ways.
Psychologists have found that, in general, people have one of two approaches to life's challenges and events, which they refer to as: promotion or prevention. In fact, our research finds that these approaches are also adopted by pricing leaders and teams too.
Some pricing leaders and teams pursue price promotion in a business in order to compete and win. Others delay or avoid trialling better pricing altogether in order to prevent mistakes and stay (seemingly) safe.
The former promotes and role models better pricing thinking and practices to reach new and complex pricing outcomes while the latter prevents the risk of failure by choosing not to play; which in the instance means not learning or implementing better pricing in case it fails or goes wrong.
Putting this in context: A price promotion-oriented team might adopt value-based pricing in order to drive profitability in a highly competitive and disrupted market. On the other hand, a prevention-based pricing team are likely to reject value-based pricing. Saying, for instance: "It will never work in this business or industry, we are a commodity business." Because they fear a negative outcome and consequence. However, the predominant focus here is on safety and security.
A prevention-oriented pricing team is likely to continue to use cost-plus pricing even when they know it's not the most effective method. They are likely to be driven by risk aversion because they fear getting value-based pricing wrong.
Price promotion: A fear of getting pricing wrong
For prevent driven pricing teams, goals are responsibilities. The imperative is staying safe. They worry about what might go wrong if they don't work hard enough or aren't careful enough. They are vigilant and play not to lose and this may mean avoiding the inevitability and getting it wrong. No pricing teams is perfect 100% of the time. All pricing teams deal with resistance, push back from stakeholders and customers.
Business culture is a massive influence on our response to success
Business culture can affect which outlook a pricing team is likely to adopt. A collaborative business culture, for instance, attracts leaders and teams that are often promotion-driven: i.e., they:
Work quickly and fail fast
Consider lots of pricing options and are great ideators
Optimists and determined
Plan for positive outcomes and scenarios
A risk-averse culture, on the other hand, attracts leaders and teams that are prevention-driven: i.e., they:
Work slowly and deliberately
Tend to be accurate
Are prepared for the worst outcomes
Are stressed by short deadlines
Stick to tried and tested cost-plus methods, and overly complex pricing operations
Finding your focus & people
Success and failure evoke different emotions in different pricing teams and organisations. Success makes promotion based pricing team motivated and focused, and failure makes them sad. Prevention driven pricing team feels calm when they're successful and anxious when they fail.
Both promotion and prevention pricing teams achieve successful outcomes and make mistakes. One is not inherently better than the other. Knowing your own motivations can help you pick problem-solving strategies that work best for you and keep you more engaged.
Different cultures attract people that are sensitive to different approaches. Leaders cannot use a one-size-fits-all leadership style. What motivates you, might not motivate your colleagues or team. Personality matters to drive better pricing outcomes.
Working out team chemistry is of utmost importance. Using better recruitment and evaluation methods will help you to bring together the right mix of skills, styles and capabilities. Learning how to deal with different personality types is crucial to achieving the pricing outcomes you are looking for.
If you are in a middle of a pricing transformation and are adopting more agile approaches and systems to manage pricing and revenue, bear in mind that promotion-oriented pricing teams are likely to achieve more complex pricing outcomes while also making more mistakes.
Is your business culture really set up to handle an agile pricing approach?  
In times of change, agility means failing fast, making mistakes and learning from success and failure. A reluctance to change will mean less mistakes in the short term. However, the downside here is that your team will eventually lose their competitive edge, energy and motivation to be better. Both approaches need to be considered in terms of their true impact on net profitability, culture and organisational pricing competency.
---
〉〉〉 Contact Us for a FREE Consultation〉〉〉
---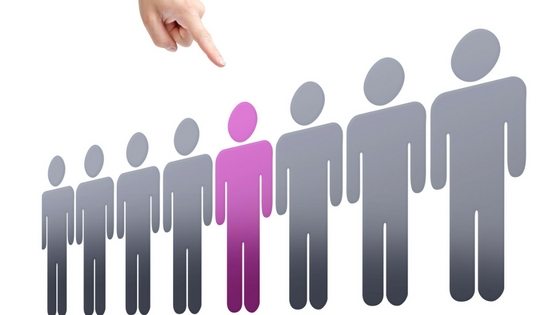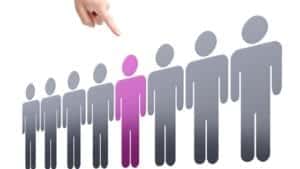 ---
How Good Teams Keep Making Common Pricing Mistakes
---
Integrating a pricing team set up within your business isn't easy. By nature, the team set up process is often adversarial.
On one side, you have your executive team and business leaders, all advocating for their own teams and departments to set and manage pricing as usual (often sales, marketing or finance).
On the other side, you may have other CEOs, the board, external advisors or third party consultants, all advocating you establish a stand-alone pricing function to drive profitability as you transition the business.
From defining the role and vision for change, setting up the right performance goals, organisational structures and pricing operations, what is the best way to integrate an emerging pricing function within the business to improve pricing and drive more revenue and margin?
Team Set-Up: Errors to Avoid
You start by reading this article. In this article, you'll discover what to avoid and the risks involved in the team set up phase, and what not to do when setting up a pricing team so as to drive price improvements:
 #1: AVOID USING GENERIC BEST PRACTICES 
Generic best practices and off-the-shelf tools tend to overemphasise rules and measures that might not work for your business further down the line. Our research shows, for example, that off-the-shelf planning tools often identify, in haste, performance metrics that spark ongoing price governance disputes and margin versus volume debates that prevent collaboration and team buy-in.
Don't rush to develop governance structures as the first team set-up step: proof of concept/outcomes first,  governance later.
 #2: AVOID THE TOP-DOWN & BOTTOM-UP TRAP
Developing strategy in isolation of the pricing team's input is a backward approach to the team set up. Our research shows, for example, that a strategic pricing team can help you connect high-level strategy to the market much faster and effectively than third party consultants.
Placing the pricing team at the centre of a viable continuous improvement process can help you align bottom-up opportunities with more inspirational top-down objectives.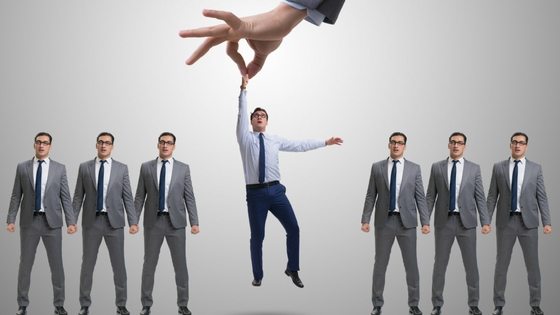 #3: AVOID FORMULAIC PROJECT PLANNING
Linear and formulaic project planning can be an obstacle to pricing team up and integration: Our research shows that integrating a new pricing team too late in the transformation process does not give the new team enough room to achieve the results expected of them. They have less room to innovate, trial and inform strategy.
They also have little time to establish meaningful relations with other teams. A strategic pricing function can act as a role model and benchmark for the other functions within the business.
Team and culture elements — often considered too late in a wider transformation process and prevent innovation.
 #4: AVOID EXPENSIVE PRICE OPTIMISATION SOFTWARE IMPLEMENTATIONS
Price optimisation software does not fix broken pricing processes, it automates them if left unchecked. Many firms buy price software thinking it's the silver bullet solution to all their problems. It is not. We have seen a number of software implementations that have resulted in substantial cost blowouts, increased complexity without incremental outcomes and ultimately zero margin gains.
Conclusion
We are not going to dress it up – pricing team set up and integration is not easy.  In addition, they can include a sense of personal drama for employees, almost like a television mini-series.
Will they really create a new pricing team? Who will be in charge of pricing? How will the sales team be impacted? Will there be winners or losers? The smart decision is to know some simple facts and optimize your team set up and integration process so you avoid the pain of long drawn out price improvement programs and any long term performance and culture issues.
Minimising any impact on your teams and business operations is vital. Thus, the high-quality team set up and integration from subject matter experts will ensure:
Minimal disruption to business continuity
High-quality candidates for all roles
Higher candidate & employee engagement
More informed decisions
Strengthen relations between sales and pricing
Peace of mind
We wrote this article to help you better understand team set up and integration. Now, with this information, you can set up a pricing team to capture more revenue and margin with assurance.
Click To Download Your Free Executive Guide To Best-In-Class Pricing Strategy Now.
---
〉〉〉 Contact Us for a FREE Consultation〉〉〉
---