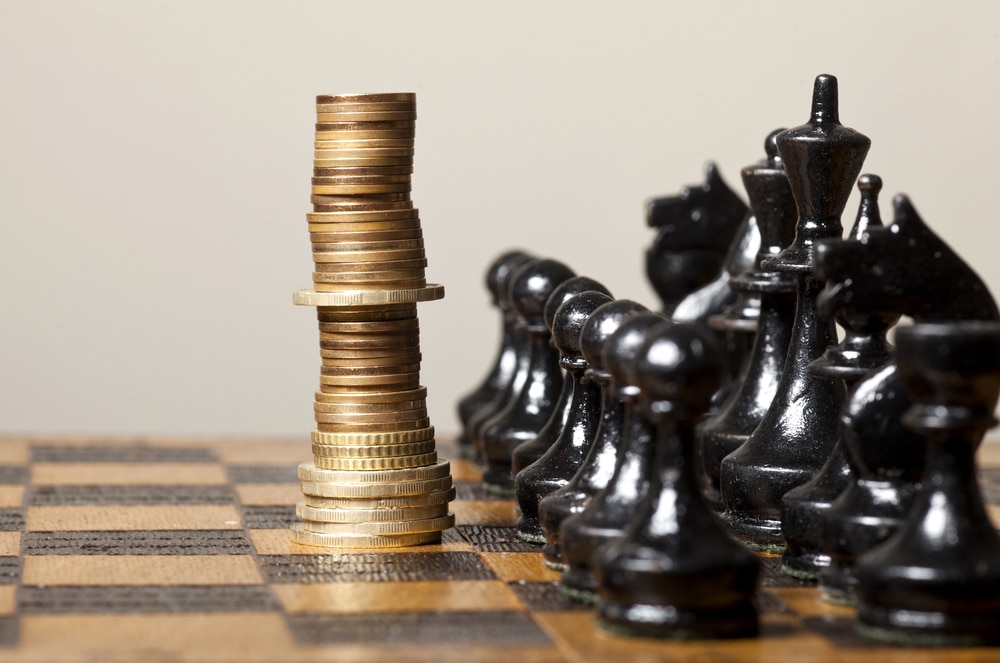 Price Management Strategies: World Class Pricing Teams Generate 10X Industry Profits ♞
Many CEOs say they haven't really considered building a dedicated pricing team to drive their price management strategies because they've already got a finance team managing their money and a sales team bringing in sales revenue. Maybe they should.
A whole raft of new pricing reports from leading consultancy firms, representing thousands of publicly listed companies in Australia and around the world, find that businesses with a dedicated pricing team and infrastructure not only generated 3 times the return on investment in year 1-2, and 7 – 10 times return on investment in year 5, but also sustained a long-term price advantage of roughly 15 to 25 percent of a typical company's total profits.
This could be millions of pure profit dollars for your company.
Not bad for a team – which pretty much no one seems to know much about or even heard of.
No surprise either – your competitors don't want you to find out because they've got a pricing team working against you right now.

Pricing teams are one of the best-kept secrets in business for a reason.
A world-class pricing team are your company's no 1 profit driver in 2019; giving you a major advantage in an increasingly margin pressured industry.
So, in this article, I going to reveal how one of the best-kept secrets in Australia (a pricing team) keeps accumulating more revenue and more margin than any other team in the business – no matter how turbulent the economic environment.
Will also going to explain out how much EBIT a pricing team can make compared to a sales or finance team managing price and how they do it.
I will then show you how much EBIT a world-class pricing team could be making for you if you were to set one up.
What is a world-class pricing team?
A pricing team is quite unlike the traditional finance, marketing departments we all know OR even the large, cost-plus pricing function that you may have encountered or heard about in your career.
A world-class pricing team is quite rare because of it:
Generates 7- 10 times more profit than any other team using advanced value-based pricing strategies, models and analytics
Accelerates learning & buy-in to new ways of thinking about Price Management Strategies, Pricing, Revenue Management, Customer Value & Customer Demand
Protects the business from ongoing margin pressure & risks like these…
If you've never heard of a pricing team before, don't worry, we'll discuss this in more detail later. If you have heard of a pricing team and haven't got one yet, then what type of pricing support are you using right now to manage your pricing?
Not sure, no problem. Listed below are the 5 most common teams setting and managing pricing in leading Australian businesses today.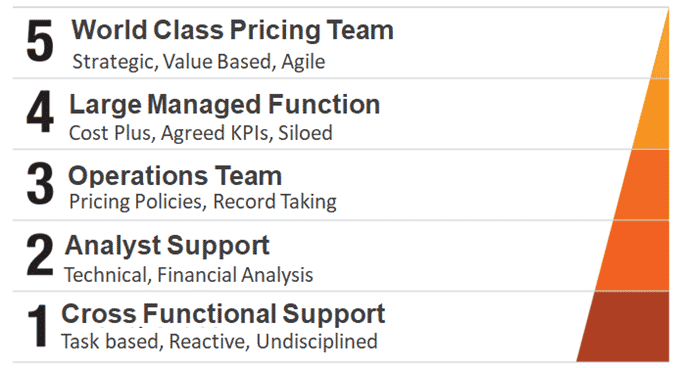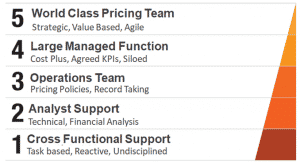 Each of the teams you see on this list generate different levels of EBIT (which means earnings before interest and tax). Not all teams are like world pricing teams, and most teams are struggling to achieve their full potential to drive profit in highly competitive and intense markets.
 And, here's why….
 The type of team you design and set up to manage your pricing will largely determine how much dollar value you'll get out of your pricing strategy.


In fact, our research indicates that your team's ability to drive profit using a new value-based pricing strategy is capped by who's on the team & how the team has been set up in the first place.
Our key findings on pricing teams to date are:
Ad hoc, cross-functional teams managing pricing generate by far the least EBIT and the most margin risk than any other team.
Ad hoc, cross-functional teams often make fast cash earnings and then loses it again through undisciplined and high-risk price actions in the market
The average margin improvement generated by average pricing teams is 0.75-1.0% EBIT per year over total revenues
A dedicated pricing team consistently outperforms an ad hoc cross-functional resource every time – even if they are largely cost-plus and policy-led.
The average margin improvement generated by world-class pricing teams is 2 – 3% EBIT per year over total revenues
That's right; A world-class team generates millions of pure profit dollars each year without risking your hard-earned revenue and volume.

So how do world-class pricing teams make more money than other teams even when markets are tough…?
A world-class pricing team is like no other: They are small, agile teams made up of highly specialised pricing skills, styles, views, experiences and mindsets.
They are positioned in the business to mobilise the power of teams to get work done and achieve more complex business outcomes. Break down large, complex pricing projects into smaller, safe price actions and lots of small incremental EBIT gains that are of value even when stand-alone.
They decrease margin erosion by providing a 3,6,9 month outlook on the market and take low risk fully informed price actions that generate profitable revenue growth across the product portfolio and customer segments.

Price management strategies: What do most teams managing pricing do…?
They are large, siloed and slow-moving managed functions made up of mostly of accountants, commercial and financial analysts. Have a fixed view on pricing – applying overly complex cost allocation calculations; to work out their costs and overly simplistic mark upon cost or cost plus to set margins.
They largely ignore the #1 source of pricing power: your customers and your staff. And create multiple sign off procedures that delay price decision making across the business and frustrate other teams.
Or make high-risk pricing decisions that lead directly to revenue loss, volume loss and angry customers …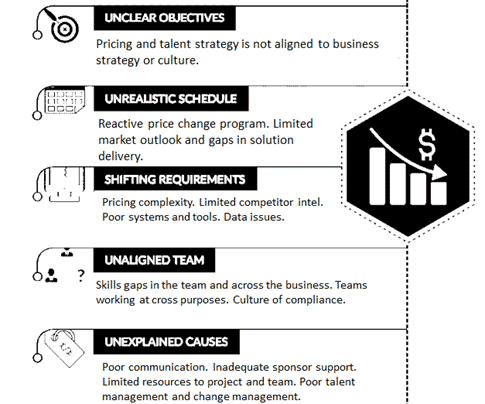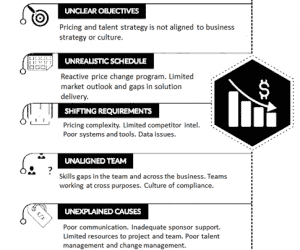 Taylor wells advisory firm strongly believes that a full time, world-class pricing team is now required to stop pricing chaos
A world-class pricing can help you drive consistent and safe earnings growth in good times and in tough times. A team that can manage all these challenges; (listed below) while generating an additional 2 – 3% EBIT over total revenues per year.


But we're not saying a world-class pricing team is your silver bullet solution to all your problems.
No. Actually our people analytics & pricing research across 17 different industries, 130 businesses and 2084 executives indicates…
That even world-class pricing teams fail in a toxic culture.
That one toxic person on the team does, in fact, stop a pricing implementation in its tracks
Based on our evidence and experience; we believe the best management strategies to generate more revenue and more margin during your transformation is as follows:
ADAPT YOUR APPROACH TO HIRING
Hire the right mix of skills, styles and capabilities; on the pricing team using a bit more science to start with.
EMPOWER YOUR TEAMS …
There is no better way to maintain a world-class pricing team; than to make sure that each and every team member has the tools, skills and knowledge. To make fully informed pricing decisions.
WORK ON YOUR CULTURE…
Create a clear, test and learn pricing culture that ensures all teams are aligned to pricing strategy. During key stages of implementation and see learning as part of their job.
CREATE A NEW PRICING TEAM STRUCTURE
Design leaner teams and new pricing roles that align with business strategy and culture. Use a practical and proven pricing framework to guide executives through the complexities of pricing team design and decision making.
DEPLOY NEW TALENT SOLUTIONS ACROSS THE EMPLOYEE LIFE CYCLE…
Implement a talent management system designed for pricing and revenue management teams. Compared to sales or finance, pricing is a relatively new functional area. Pricing is also an evolving discipline and many of the competencies and behaviours; that are used to measure talent, pay, and promotion opportunities are no longer relevant to pricing teams. Because pricing work is changing so quickly.
 Implications
As you can see investing in a million-dollar pricing strategy is a waste of money; if you don't have the right people, talent management and organisational team structures in place first. Pricing implementation failure mistaken as a strategy problem, when in fact it's a people and culture issue.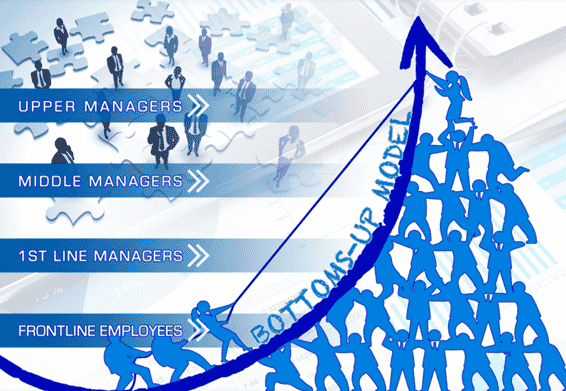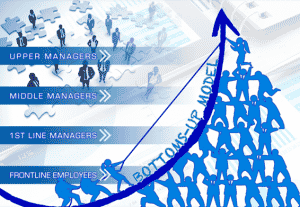 If you are going through a top-down strategic transformation largely driven by price optimisation software and a new segmentation; better hiring, people analytics and talent management; are also critical factors for executing pricing strategy and building a value-based culture.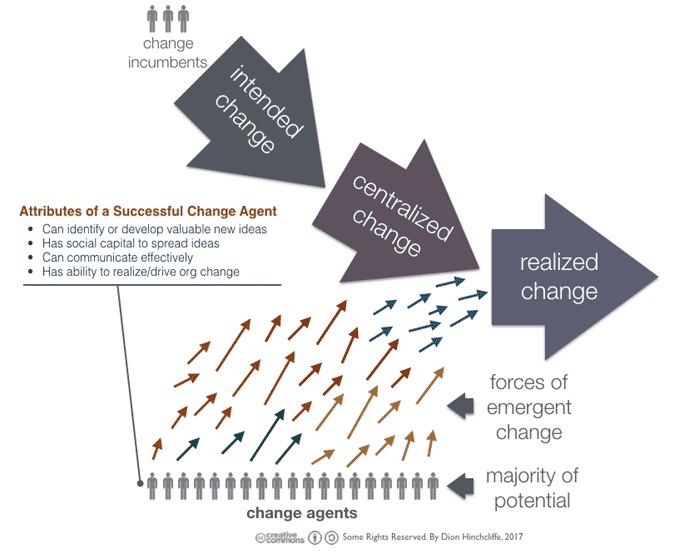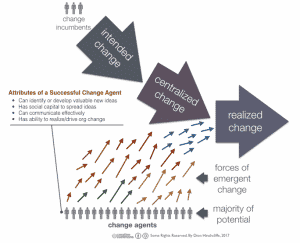 If you would like to download the full report – you can get your report on the best pricing strategy for 2019 at here.
Learn how you could be obtaining a 7-10 times return investment on your price management strategies in year one.
Learn how a world-class pricing manager drives price management strategies in margin pressured industries – I've put together this e-book to help you.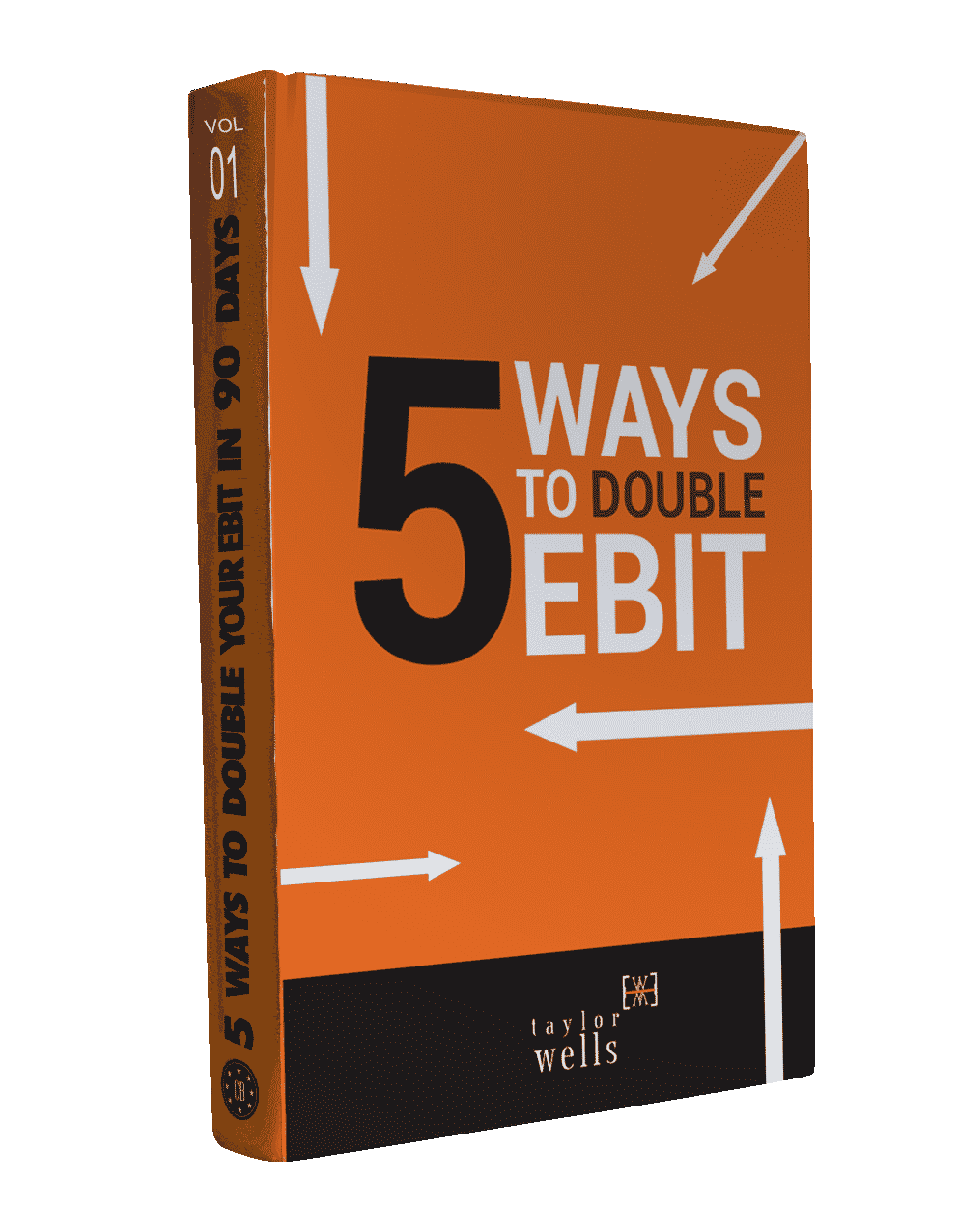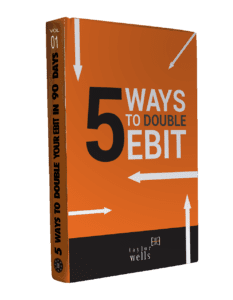 Alternatively, subscribe to Taylor Wells pricing channel now to watch our latest videos on pricing as soon as they are released.