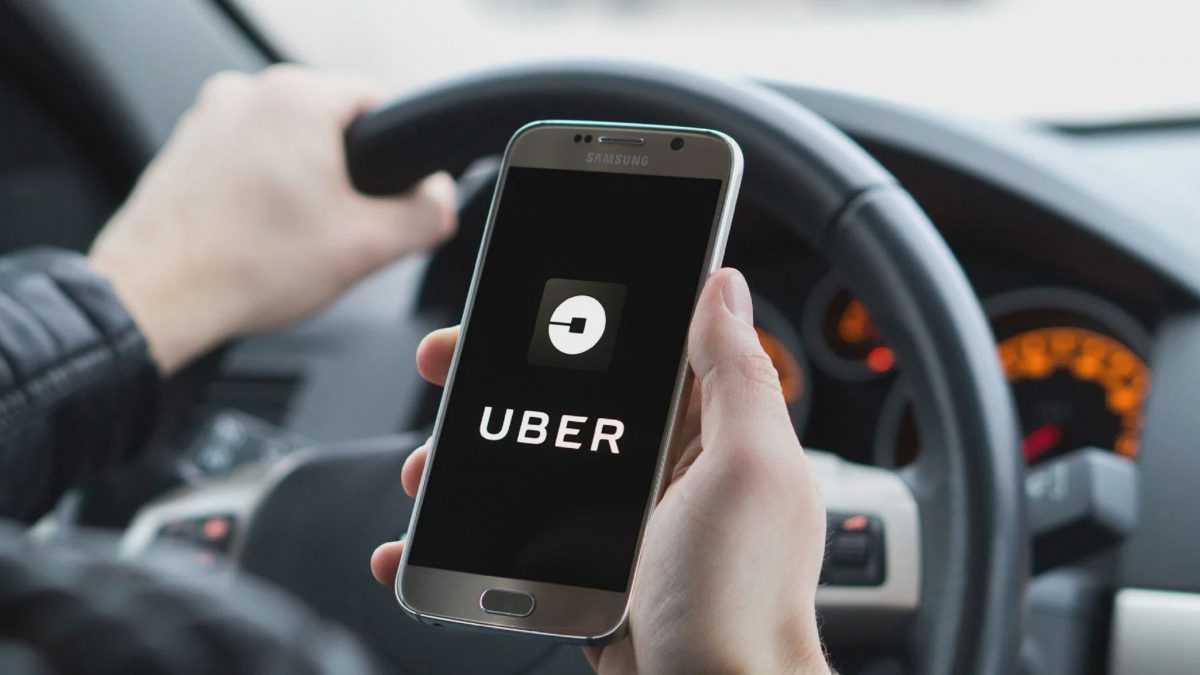 Best Subscription Business Models In Australia: A Look Into Uber's Strategy 🚕
Many firms benefit from subscription business models because they encourage client success and improve buyer retention. Today, subscription models are being employed in almost every business. For years, growing firms such as Netflix, Dollar Shave Club, and Microsoft have used a subscription-based income model with great success. The best part is… your business can, too.
---
>Download Now: Free PDF Driving Pricing Strategy to Maximise EBIT Growth
---
However, as with any revenue model, there will certainly be hurdles if you want to pursue a subscription business model. The most crucial of these is actually internal, in the form of your organisation's culture. How do you build a business that supports and enhances your subscription model? You must shift your focus from product to customer. To execute this effectively, you need a good example, a brand that is already successful in its subscription business model.
In this article, we will discuss what a subscription business model is and what makes it the best. Then we delve into the case of Uber, which implements one of the best subscription business models in Australia, if not the world. It all stems from Uber being the first on-demand car network system. Connecting needy customers with idle suppliers with few additional overheads and charging both parties lots of small fees and charges along the way. 
At Taylor Wells, we believe that if you know how to do it correctly, you can follow in the footsteps of successful subscription models. We argue that this strategy will improve your profitability in the same way as Uber did. By the end, you'll understand Uber's subscription model and how you can apply it to your own business.
---
Table of contents: 
I. Best Subscription Models in Australia: Uber
II. Best Subscription Marketing Strategy: Netflix
---
---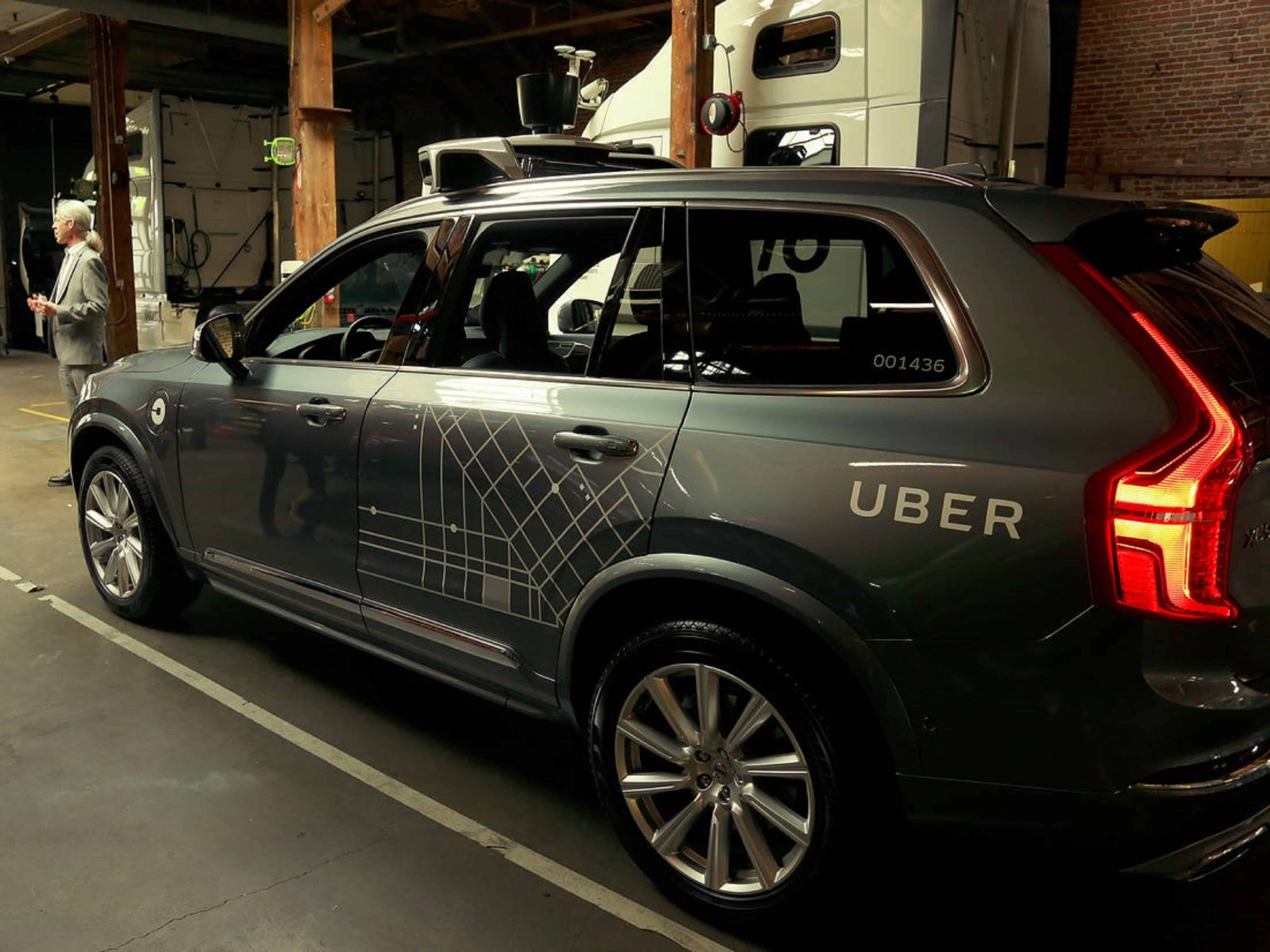 ---
Best Subscription Business Models in Australia: Exploring the Case of Uber
---
Uber took the world by storm: It's given normal people the ability to serve consumers as taxi cabs would, but without the hassle of registering or waiting on the street etc. Which is a source of income for the former and a great convenience for the latter. Add to that, real-time booking options from your mobile phone, and voila! You have a recurring revenue model example that connects the needy customers with the idle suppliers with minimum overheads. So, before we dive into Uber's strategies in-depth, let us first examine what makes a subscription business model the best.
What is a subscription business model?
The subscription business model definition is simple: Rather than selling products individually, a subscription offers periodic (monthly, yearly, or seasonal) use or access to a product or service, or scheduled performances for an entire season. Thus, a one-time sale of a product can become a recurring sale and can build brand loyalty.
Subscription business model advantages include a predictable recurring revenue stream. Rather than building a product with no guarantee that there will be a market for it. A company with a subscription model can start every month with an installed base of revenue that they can then reinvest in the business.
The second big advantage is that the subscription model simply delivers deeper customer relationships and customer brand loyalty. What's more, Uber is investing heavily to embed this relationship so that you don't ever look back and think of Uber as the go-to for transportation.
For example, Uber is one of the few tech companies in the world that has been valued at over $70 Billion. They have already received equity funding of $22.2B and operate in 633 cities worldwide. They are likely to receive billions of more dollars from investors to ensure they continue to grow their platform and enter new segments and markets.
This Uber pricing strategy case study shows the confidence of investors in Uber's business model and growth plans; making it easy for us to imagine how much profitable revenue the organisation is likely to make once it attains full scale and liquidity.
What elements make the best subscription business models?
1. The best subscription business models provide convenience to consumers.
People are usually busy. What they need is to get a product that they enjoy delivered when they need it with little to no work on their side.  Subscriptions eliminate the need for individuals to explore new products and shop for them in stores, resulting in a more fluid customer experience.
2. The best subscription business models allow customers to browse a variety of products.
People not only save money by not having to go to the store, but they also get to experience new items that they might not have bought otherwise. Consider Snack Crate, which sells boxes of snacks from all around the world. With this subscription, you might find a new favourite snack you never knew existed.
3. The best subscription business models help businesses to anticipate revenue.
Subscription models make forecasting how much money your company will earn each month much easy. Because your customers pay on a regular basis, you know when they'll make a payment and how much it will be. When you incorporate a budget into your business strategy, you will have a more realistic depiction of your company's resources.
Uber as a multi-sided technology platform
Uber is a multi-sided technology platform. This means it is a technology foundation upon which users, customers, organisations, or other entities can interact or exchange value by collaborating, complementing, or transacting with one another. As a multi-sided platform, Uber needs to incentivise the supply side of the market (drivers) to attract the demand side (riders).
In simple terms, Uber has built a revenue-generating machine by utilising jobless car owners who want to make extra income. But unlike taxi services, they have made almost no profits with their revolutionary platform. Almost Amazon-like, they are burning through cash quarter after quarter with the hope that one day they will, like Amazon, be almost a monopoly.
In this article, we'll discuss Uber's revenue model, subscription business model, and pricing strategy. It includes Uber's customer segments, value propositions, key problems, solutions, and cost structure. 
Uber's exponential growth is based on one of the best subscription business models 
Uber has achieved exponential growth by creating a positive reinforcing feedback loop: the more drivers sign up, the more appealing it becomes for riders. The more riders request rides, the better the Uber experience gets for the drivers.
This loop is also called the "Network Effect" which is the driving force behind Uber's exponential growth. Initially, Uber had to invest a lot to attract and retain drivers. That's why Uber-like business models need heavy investment to incentivise the supply side of the marketplace.
Uber is aiming to become a subscription business model using a certain amount of kilometres or rides per day like the NetFlix. Uber uses all the customer data available during their entire subscription cycle for richer insights. The more customers use their app, the more insights they have about riders' habits, which help them cross-sell and up-sell products and services.
Why Uber has One of the Best Subscription Business Models 
Uber found a solution to a broken and unpleasant transportation issue: taxi rides and unpredictable, price gouging taxi fares. This, in turn, gave rise to the mobile app launching in 2010 ensuring more people and drivers would join its network. All they had to do was tap their smartphones to locate the nearest driver. At this point, it was a real game-changer for the taxi industry.
In 2010, , Uber brought in peak pricing – another important aspect of its business model. Peak pricing or Surge Pricing Technology is purely yield management play. Whenever the demand increases, per mile prices, automatically increase. The new price depends on the number of available drivers and ride requests.
Uber's Value Proposition
Uber offers a range of different cab models to cater to everyone, not limiting itself to a particular model of car or a particular class of people. Uber X, Uber Black, and Uber SUV are more on the luxurious side . While Uber Taxis are for those looking for cost-efficient solutions.
Uber's safety features now have the option of receiving a four-digit PIN code to give their drivers before starting a trip. It verifies the right vehicle and passenger as an extra precautionary measure. 
To achieve the best subscription business model, Uber features:
Enabling users to tap their smartphone and call a cab at their location.

An option for drivers to accept or reject a ride.

Driver details that are sent to the rider along with ETA when the driver accepts the ride.

Capacity for riders to track the driver when he arrives at his location.

Enabling drivers to track the exact location of the rider.

Customers handling easy payment

procedure.

Accepting cash payments directly paid to the driver in India.

A rating system where a customer can rate the driver after the ride.
For the Customers, Uber's value proposition is very appealing:
No need to wait for a cab for too long.

Uber offers free rides on some occasions and even discounts from time to time.

Fare prices are cheaper compared to normal taxi rates.

Uber's

tagline says, "Your personal driver". It allows customers to travel in style.

They give customers a fixed price for common destinations like airports, etc.
For drivers looking for some extra cash: 
There is an additional source of income for drivers.

It offers flexible working schedules for drivers. They can work part-time or whenever they like.

Drivers get paid to be online, even though they don't get any trip requests.

People who love driving can also earn money at the same time pursuing their hobby.

The easy payment procedure is convenient.
For customer segments:
You don't have to own a car.

You can drink and not worry about driving to or from a party or function.

People that like to travel in style and also want VIP treatment.

Want a clean and cost-efficient cab at their doorstep.
Uber is revolutionizing the way passengers pay for travel. Experts predict the ride-share giant will move to a subscription-based service where users pay a set amount for a certain number of rides or kilometres, with no lock-in contracts or upfront payments. Subscription models are very popular now because they provide a consistent and profitable recurring revenue stream for businesses. 
How Uber finds its customers
Uber became the best example of a city-by-city mobile service company roll-out in less than 6 years.

For every city Uber launches, the underlying principle here is that they face the same "chicken and egg" problem. 
The advantages that Uber has as compared to new startups are:
A lot of money and investment go into incentivising both drivers and customers.

Rock-solid processes are now set up – based on years of experience launching Uber in 311 cities.

Uber is a now established brand and can use its brand power to attract even more curious, early adopters.
The way Uber gains market share starts with a small city launch team. It has a general manager who heads the customer acquisition as well as driver acquisition. The first cabs to register are mostly professional drivers who are already associated with other local taxi companies and have their own cars. Then the first customers come from different local advertising channels such as newspapers, FM radio, online advertising, etc.
Introducing the new player in the best subscription business models 
It's quite a challenge to market a newly launched product or service in any location. Uber first launched in San Francisco, a city home to a tech-savvy population, which gave Uber the edge. The first Uber drivers came through cold calling. Many professional drivers were with other cab companies or were self-employed taxi drivers.
To get their first customers, they took to social media and mass marketing. Uber offered discounts, free rides and rates that were substantially less than traditional taxi services in the city. 
The first customers were enthusiastic to try the new service. Because Uber offered them rides from club venues to the executives' doorsteps. Uber offered free rides and deals on key destinations like the airport to city routes, saving them time at a reasonable fee.
Uber achieved word of mouth advertising with riders satisfied by their first-hand experience. Thus, the early users became regular customers and also helped spread positive customer service experience – a big driving force for Uber. 
---
〉〉〉 Get Your FREE Pricing Audit  〉〉〉
---
Bottomline
Uber uses surge pricing technology. This is a form of dynamic pricing that depends on the number of available drivers. Along with the number of requests made by people who want to travel. The early users of Uber enjoyed the ride so much they became regular customers. Hence, they also helped spread the name by word of mouth advertising.
In effect, Uber has gone beyond just connecting the drivers to the passengers. But have gone to include gathering data on our riding habits,  popular places and routes and advertising key destinations and experiences as part of their brand. It appears Uber is investing heavily in its plan to utilise all future modes of transportation from car, helicopters to private jets. Their subscription business model plays a key role in monetising the full economic value of their new growth expansion plans. 
---
---

---
Best Subscription Marketing Strategy & Business Models: Netflix
---
Do younger audiences really value TV subscription services enough to pay for your subscription pricing strategy? Would you say that the older cable subscription service is now irrelevant in today's instant gratification society and YouTube influencers doing pranks or showing off their 'merch'?
There was a time when all the family gathered around to watch the same TV program be it Fawlty Towers or the next instalment of the Knight Rider TV series. Back then, the family enjoyed watching TV together. It was a precious and valued family bonding activity.
But today, everyone has their own preference of TV entertainment and programs on their smart devices while browsing the internet. It's common to find everyone watching on their phones, computers, and iPads in different rooms. Across the world, there are debates over spending time with friends, partners and families as well as a "no devices on the dining table" rule.
In this article, we will discuss the subscription marketing strategy and using Netflix as an example. We will provide you with product pricing metrics in developing a subscription marketing strategy. Taylor Wells advisory strongly believes that streaming service is a life-long and valuable enterprise.
At the end of the article, you will learn what a subscription marketing strategy is. Additionally, you will know how to effectively implement a subscription marketing strategy for your business.
Mobility is the New Norm for Entertainment
The internet has forever changed our viewing habits. You no longer have to wait a full week before watching the next episode and  schedules are no longer in the hands of the cable TV. Subscribers will watch what they want, whenever they want and on any device.
Faster bandwidth and high definition video content make video streaming easy. Bored on a road trip? No problem, just flip out your phone and watch the latest Riverdale episode. Want to know the sports scores? Go to the ESPN website.
Notably, mobility is the key to successful entertainment business. If you want to join the bandwagon, you need to have high-quality services and content. You'll also need the right pricing strategy to bring in new segments while maintaining older, loyal customers.
So what is a subscription service? How does it affect subscription marketing strategy?
The concept of subscription is based on agreed monthly fees. The customer pays a fee regularly – usually monthly or yearly – for the use of a product or service. This means that, instead of paying the full price, customers can pay intermittently. Thus making the subscription pricing strategy more affordable to more people – a volume game at an optimal or profitable price point.
In the case of streaming services – like updating software or watching content – the subscriber pays in regular intervals to continue using the product. Again, this is a volume play – focused on a niche audience that is willing to pay an additional fee – i.e., on top of their usual subscription  – for instant access to video content. 
Netflix Case Example
Let's take for example Netflix subscription pricing strategy. Netflix is the biggest online video streaming service in the world. The way they market their content is by using the good, better, best subscription marketing strategy.
First, they use the freemium strategy, to get more people watching their content on a trial basis. Then, when they like what they see and would like to continue, people voluntary upgrade their service to the better option because now they know what they like to watch on Netflix. 
The basic Netflix subscription pricing strategy option allows one user and standard HD viewing. The higher subscription packages allow multiple users to view and at ultra HD 4k quality.
On top of this, Netflix offers its members access to their own original series and movies. These series and videos are produced by Netflix and directed by award-winning producers and directors. This makes Netflix a two-sided model – appealing to both audiences and partners. 
To work out the best prices for your TV subscription services, do what Netflix does and ask the following questions:
Segmentation: What portion of the customer base is interested?
Versioning: What's the best value-based subscription service for you? Is it better as a solo package or as a step to the upper-level services?
Price: Can potential subscribers afford it or is it overpriced? Are they are willing to pay the higher levels of subscriptions.
Marketing: What's the best way to demonstrate the value of the subscription to an existing customer base (so they don't leave) or trial upgrades? 
You'll also want to think about some key product pricing metrics when you develop your subscription marketing strategy like: 
Customer willingness to pay: The incremental dollar value different customers are willing to pay for different subscription packages based on real value driver analysis.
Customer duration value. The time consumers spend using your products or services – from the point of sign-up to cancellation. 
Customer addition cost.  The cost of signing up new customers. Or the acquisition cost. This includes the total sales and expenses divided by the number of clients signed in a particular period. 
Rolling rate. The cost of the subscriber cancelling the service.

Now that you've thought about how much to charge your customers, you'll then need to think about your revenue model.
Listed below are some successful revenue models that have been introduced largely by platform businesses, like Alibaba, Atlassian, Click View, Tableau that were once startups too. Over the past few years they worked to entice new consumer segments to buy.
Smart Revenue Subscription Marketing Strategy
What these highly successful businesses did to accelerate their business model was to use revenue strategies to break the ice with consumers using the following:
Freemium strategy. Offering free access to all customer so they could get a taste of the product, service or offer. Once people experienced the product, they liked and trusted it. They became hooked and want to see more. YouTube has done the same. However, sometimes, it has too many adverts in between videos and limited content. This is practically a teaser.
Multiple Edition Strategy. Not everyone has the same preferences in watching shows. The same with payment methods. Specifically, this strategy allows different payment options to different groups. However, this only applies to a specific group of subscribers with different payment options.
Promotional Strategy. If a subscriber is unsatisfied with your service, offer them an extended period free of charge. In particular, this helps to keep customers engaged and avoid churn. The aim here is to keep the customer on the subscription list as long as possible. Sometimes temporary discounts at the right time are a great way to do this. 
Pay as you go Strategy. Billing subscribers after the end of the month for the services used can be better than paying the whole price even if customers aren't using the product or service much.
Overuse Strategy. This is when the base price is paid up in full while any extra usage is billed at a later date. Telecommunication companies, for example, have a data cap plan. Any extra data that is used is added to the bill.
What does this mean for cable and TV businesses? 
Streaming services are increasing every day. Hence, there is no denying the fact that traditional TV watching is on its way out.
Adapt a value-based and dynamic pricing strategy for the company. Customers are indicators if your business will be a success or failure. Knowing the competitors' pricing in real-time can give you the flexibility to change prices quickly.
Streaming service is always changing. Moreover, original content on your programs is popular and keeps subscribers glued to their seats.
Here are 7 tips to get the most out of your Subscription Marketing Strategy:
1. Make sure add-ons for every option are fair to the potential customer. In other words, make it as easy as possible to decide.
2. Make sure that as your options' prices increase, the benefits are worth it.
3. Choose prices that show the full benefits. Most people are sceptical when it comes to prices. At least to them, the prices can seem too good to be true.
4. Streaming content TV is a highly competitive enterprise. Use a strategy that makes your services attractive and satisfying to the subscribers.
5. Price your service at competitive rates. Too high won't attract customers and too low can undervalue your business.
6. Always adapt to changing technology. Therefore, the next change could mean the survival of your company.
7. Giving good, better and best streaming options give freedom to the customers to choose. Also, it gives the subscription service insight into what is working and not.
---
〉〉〉 Get Your FREE Pricing Audit  〉〉〉
---
Bottomline
We are now in a TV era that is the polar opposite of the harmonious TV bonding experience described above. We've all become TV recluses – who would prefer not to share our TV watching time with others (and to some extent revolt at the prospect of family time.) The old family TV watching activity has become a social norm of the past, more or less. Streaming service is now the way forward as long as there are enough audiences subscribing to quality content.
---
For a comprehensive view on maximising growth in your company,
Download a complimentary whitepaper on How To Drive Pricing Strategy To Maximise EBIT Growth.
Are you a business in need of help to align your pricing strategy, people and operations to deliver an immediate impact on profit?
If so, please call (+61) 2 9000 1115.
You can also email us at team@taylorwells.com.au if you have any further questions.
Make your pricing world-class!