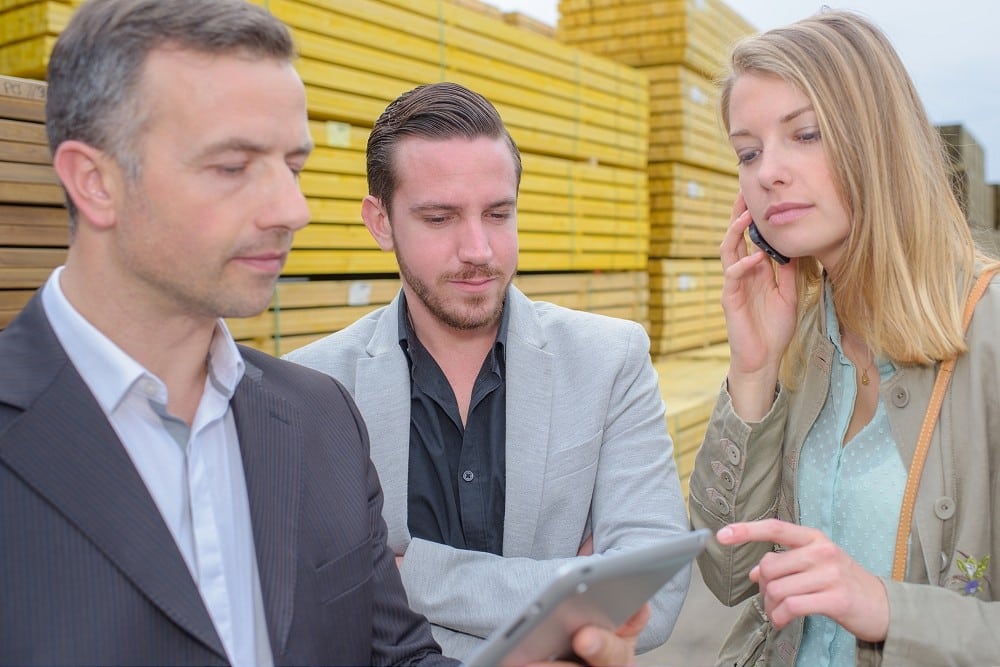 Tiered Pricing vs Volume Pricing: Which One is Ideal For Your Business? 🔊
Tiered pricing vs volume pricing: Which one is the best option for your business?
---
>Download Now: Free PDF How to Drive Pricing Strategy to Maximise EBIT Growth
---
Many businesses concentrate on protecting their margin during a downturn, and ultimately, their profitability by focusing on cost reductions, improving efficiency and output via improving procurement and stock inventory management. However, there are, often ignored, growth factors that can also safely drive margin expansion for a business during a downturn: The no 1 lever for margin expansion being, pricing. After all, the quality of your pricing strategy and execution to market is the difference between being profitable or loss-making with each heavily discounted sale.
In fact, choosing the right pricing strategy during a downturn is crucial when it comes to selling your products or services. And you have several pricing approaches to choose from too. Today, we'll focus on the two most popular pricing strategies: tiered pricing and volume pricing.
To enlighten you more about the two pricing strategies, we will continue to discuss in this article the differences between tiered pricing vs volume pricing. We will provide you with the advantages and disadvantages of each pricing strategy. Also, give you some examples of each approach to help you better understand each strategy.
We will argue that choosing whether to implement tiered pricing or volume pricing or both largely depends on your product portfolio as well as your market segments.
By the end of this article, you will learn which is the ideal pricing strategy for your product portfolio.
Tiered Pricing vs Volume Pricing
So, what is tiered pricing and volume pricing? What's the difference between the two?
Oftentimes, the terms are used interchangeably but there's a difference between these two types of pricing methods. They're totally different from one another.
Tiered pricing means setting up and selling your products or services using a specific range or tier. Each tier has its own set price. The pricing within a certain tier only applies to the number of units bought in a specific range. When you fill-up one range or tier, then, you move on to the next tier. Airlines and mobile companies' pricing are examples of tiered pricing.
Volume pricing means selling your products or services in volume or bulk and offering a discount to higher tiers. When the customer reaches a higher tier, the discount will apply to all units.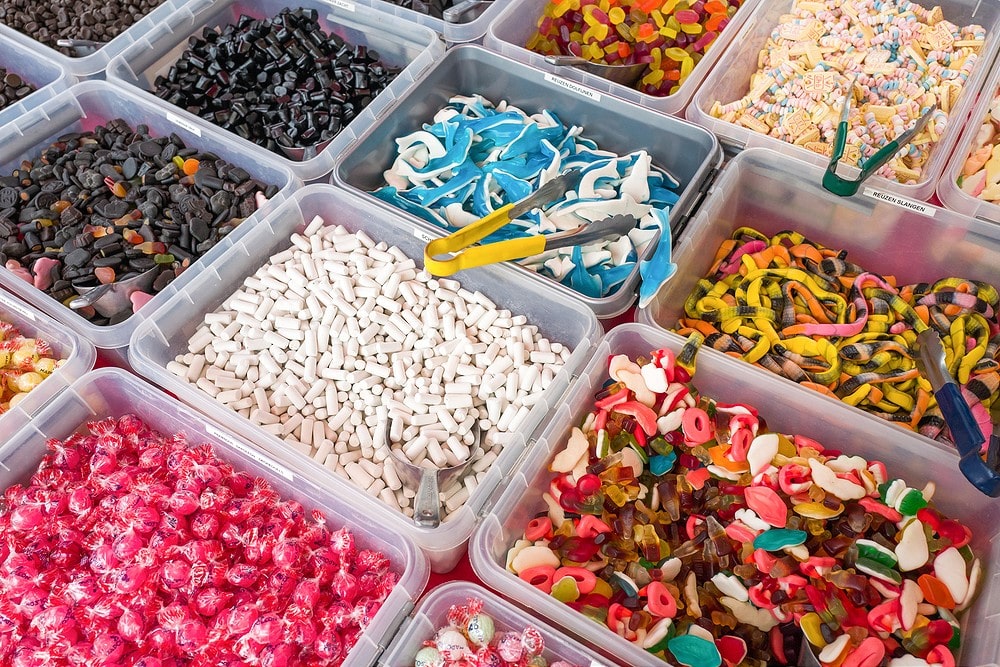 Comparing tiered pricing vs volume pricing with examples
Tiered pricing also applies to benefits and features. You can tier product prices, for example, according to the features and benefits customers take advantage of. Like mobile phone data packages.
One of the main benefits of tiered pricing is that it adapts well to different customers needs and budgets. It also ranges between distinct groups of customers so that you can determine price bands for your products based on estimations of Total Value To The Customer (TVC) and willingness to pay. A criteria characteristic of tiered pricing is the qualitative variations between products that vary according to ordering costs for specific groups of customers.
Tiered Pricing Example:

Dropbox 
Dropbox wisely bundles its storage solutions using the tiered pricing method.
Storage space is costly, however, built-in features cost next to nothing for users to utilise. That's exactly how Dropbox differentiates their highest tier. It slightly increases the product or the storage space and providing a lot of powerful features.
Below is the tiered pricing of Dropbox for businesses:
Dropbox Business Tiered Pricing

Standard

Total Storage: 5TB, Price per user, 3+ users

1-month plan$ 15.00/ month

1-year plan$ 12.50/ month

$150.00 billed every year

Save 17 %

Advanced

Total Storage: unlimited, Price per user, 3+ users

1-month plan$ 25.00/ month

1-year plan$ 20.00/ month

$240.00 billed every year

Save 20 %

Enterprise

This plan provides customised features for bigger businesses that want to scale out Dropbox Business to their employees.

The price is not available to the public (contact Dropbox's sales team for a quote).

Standard – the plan costs $12.50 per user per month if billed yearly (and $15 if billed monthly). The minimum number of users for the plan is three users.
Advanced – the plan costs $20 per user per month if billed yearly (and $25 if billed monthly). The minimum number of users for the plan is also three users just like the Standard.
Enterprise – the plan offers customised or personalised features for huge companies that need to scale out Dropbox Business to their staff. Unfortunately, the price for Enterprise is not publicly available. You need to get in touch with Dropbox's sales team for a quote.
On the other hand, volume pricing includes grouping customers according to their needs in a very specific way. Typically, it involves segmenting customers based on the amount of a business' product that a customer requires. This enables a business to charge lesser prices to high-volume customers at the same time charging higher prices for low-volume customers.
Volume Pricing Example:

Shutterstock 
Shutterstock prices their stock photo products using volume pricing. They sell licensed digital photo downloads. The cost doesn't really change (if at all) whether you download 10 or 100 images.
They can focus on generating income through volume and not having their fixed cost increasing. Instead of creating tiers with additional features, they chose to use volume pricing, attracting entry-level customers that may eventually buy bigger volumes of photos/images.
Below is the volume pricing of Shutterstock for their packages: On Demand, Subscriptions and Team Subscriptions:
Shutterstock Volume Pricing

On Demand

(Standard or Enhanced License)

**Download images within a year of purchase**

5 images                            $49

25 images                           $229

Subscriptions

(Standard License)

10 images                            $29/month

50 images                            $99/month

350 images                          $169/month

750 images                          $199/month

(save 20%)

Team Subscriptions

(Standard License)

750 images per month for 1 year

2 users                               $379/month

3 users                               $479/month

4 or more                          $579/month

(Prices vary by numbers of users)
Shutterstock sells image packs at $49 for 5 images of any size and resolution, which costs around $9.80 per image. The biggest image pack is $229 for 25 images, which costs about $9.16 per photo.
Shutterstock has both monthly and annual subscription plans. Annual plans cost less but also billed monthly. In addition, they have options from 10 up to 750 images a month, starting at $29 to $249 per month that depends on the extension and volume chosen. The amount is approximately as little as $0.26 per download.
They also have Team Subscriptions that vary by numbers of users. It offers 750 images per month for 1 year.
Stock photo subscriptions are the best solution for large volume buyers especially if the business use lots of images every month. The business also has an assurance that they have access to all the photos they will need. Not only that but the lowest price possible as well.
CASE STUDY: Dow Corning
Between the 90s and 2000s, the silicone industry was experiencing diminishing margins because of increased competition, commoditisation, and negative changes in legislation.
As a consequence, the company made a deep assessment of their customer segments and found a huge and emerging segment of price-sensitive customers that were pulling prices down. However, instead of yielding to price pressure, the company launched a different brand (called the Xiameter business model) with various customer experience, different service levels, and lower price points.
Using the tiered pricing and positioning strategy enabled Dow Corning to target a much wider part of the market; at the same time, protecting the margins of its existing product offering.
Mostly, new businesses require some time before their success can be determined. But not in the case of the Xiameter business model. It swiftly delivered on its promise and sometimes in surprising ways:
Dow Corning got back its investment in just 3 months.

Enabled better use of under-utilised manufacturing capacity for new orders.

Using market-based prices improved the demand for silicone products and in some cases increased prices, consequently increasing Dow Corning's profits as a whole.

Most of the new business was driven by new customers regardless of concerns that the new model will cannibalise the existing customer base.
Advantages and Disadvantages of Tiered Pricing and Volume Pricing
As with other pricing strategies, these two pricing methods have also their pros and cons. Let's discuss the challenges and benefits of each pricing strategy.
Tiered pricing advantages
Attracts a wide range of customers as they can choose the package that they can afford
An opportunity to upgrade the service or when the customer's requirements expand
The ability to align the value the business provides with the prices customers pay.
Customers can try the product/service, thus, lowering the bar of commitment
The ability to package products or services creatively beyond just quantity.
Tiered pricing disadvantages
Complexity in calculating bill amount
It may disappoint customers since they are not sure what they will pay for services.
Volume pricing advantages
Simple to create and easy for customers to understand
Easier in calculating the total purchase price
Less indecision — buying more means getting a better price
Volume pricing disadvantages
The higher tier price of one tier is costlier than the lower tier price of the one next to it

Decreases the profit for each unit

Though it's simple to implement, it has various problems for both products and services.

For businesses selling a physical product – margins will be reduced and the cost of production and shipping may stay the same or may even increase. Meaning, less profit for the business.

For businesses selling a service (for example, creative work) – volume pricing decreases earnings for the same amount of work, but it will also undervalue the impression of your service.
So which pricing strategy is ideal for your business?
Frankly, that really depends on the type of business that you have.
If you are selling a product or offering a service to different customer groups or doing custom work like consultations, then choose tiered pricing. However, if you're selling merchandise, volume pricing makes better sense in this case. Just remember though to consider your costs and, most importantly, to really understand how your customers buy from you.
Selecting which pricing strategy to use will hugely depend on your product line and also your target markets.
For instance, if you sell relatively homogenous products (like cement or steel) to individual consumers, retailers and wholesalers, then it's likely you'll want to set different prices for each volume tier. Implementing volume pricing lets you offer the most competitive price for every customer segment without having to offer that same low purchase price to small-scale customers. Thus, helping to stop the competition from capturing the whole customer group.
Conversely, a business can sell a variety of its products in order to meet the different needs of the customers. For instance, a food manufacturer could prepare low-carb bread for the health-conscious, and fruit bread for those who prefer sweet bread to savoury. Knowing that each of this customer segment is willing to pay more money for their bread of choice, the bakery may price the products higher although production and ordering costs stay relatively the same.
Competitor pricing, value pricing and production and ordering costs will both assist you in setting a fair price range. However, there's still enough scope to utilise pricing in that range to meet various strategic goals.
Implications
Tiered pricing may be the better option

if delivering each unit of product to your customers

costs

a

significant amount. While volume pricing is best when your marginal costs are low or decrease with every unit.
If customers obtain value from your product/service, they increase their usage and provide less value to you for each unit that they use. However, to make up for this diminishing value, you can offer upsell for more expensive products/services.
Tiered pricing may be a better option when you have no upsells on the backend. Lock in the value available on lower tiers then apply a discount to the higher tiers.
---
〉〉〉 Get Your FREE Pricing Audit  〉〉〉
---
Conclusion
Tiered pricing and volume pricing are pricing strategies that leverage price and also product distinctions. Volume pricing and tiered pricing are effective or efficient ways to acquire new customers because they incentivise your customers to purchase more with every transaction.
Volume pricing is quite easy to implement, however, if you are offering a physical product you will earn less profit. The production and shipping costs will either stay the same or marginal costs may increase and your margins will decrease.
When it comes to services though, tiered pricing is the best pricing strategy to use.  Notice most SaaS and technology companies implement the three-tier pricing approach.
Therefore, before deciding which strategy is best for your business, analyse your pricing decision first against a number of factors.
---
For a comprehensive view on maximising growth in your company,
Download a complimentary whitepaper on How To Drive Pricing Strategy To Maximise EBIT Growth.
Are you a business in need of help to align your pricing strategy, people and operations to deliver an immediate impact on profit?
If so, please call (+61) 2 9000 1115.
You can also email us at team@taylorwells.com.au if you have any further questions.
Make your pricing world-class!