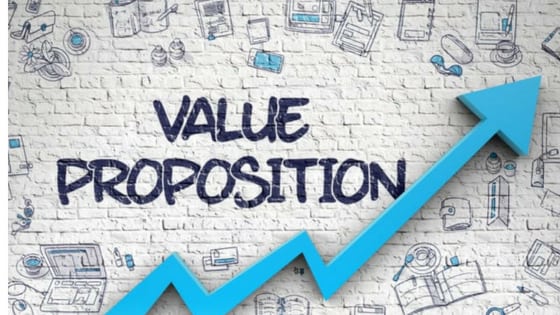 Customer Value Proposition Example: Do This One Thing and Drive Even More Shareholder Value ⏱️
The way your business articulates the profit value it generates is the number one indicator of business growth. It affects your ongoing success in a changing market. Unfortunately, many CEOs and their teams have not been able to contextualise customer value. Thus, many find it a challenge to develop a meaningful value proposition example (verbal or documented). For example, one that can resonate with its customer base and drive immediate shareholder value.
Some leaders don't even take the process of developing a customer value proposition example that seriously. Hence, we've seen an extreme case recently, where a senior executive delegated the development of a customer value proposition example to a sales coordinator. They reported back in the same afternoon that she had it "all wrapped up" and completed.
In this article, we will go through a real-world value proposition example. Also, we'll offer some practical techniques to help estimate customer value to drive at least 10-15% of additional EBIT yearly.
Want to learn how other CEOs have made millions in pure profit from a value-based approach? Read on…
Customer value proposition example case study
Julian Segal is the CEO at Caltex. He's one of the few CEOs in Australia to have actively sponsored and invested in the development of a sophisticated customer value proposition example. Therefore, this was applied to their Complex Supply and Retail Convenience businesses.
Their customer value proposition example aims to extend and build upon current Caltex assets, capabilities and customer base to develop the two sides of the business in both existing and new markets. Thus, it takes an integrated view of margin management and views business growth as inextricably linked to their suppliers, customers and end consumers. Additionally, unpinning their customer value proposition is detailed value engineering and value driver analysis across the value chain.
A varied mix of tested organisational and customer value drivers and associated economic values make up the core components of their customer value proposition example. Therefore, Caltex has refined its value share formula using advanced customer, commercial and pricing analytics. However, they have also had checks in place to validated assumptions drawn from more traditional integrated financial planning practices.
Another real-world example
Another customer value proposition example is Wal-Mart. Wal-Mart CEO Doug McMillon operates the business using the following customer value proposition example:
"Everyday low prices for a broad range of goods that are always in stock in convenient geographic locations." The company over-delivers on those aspects of the customer experience relative to competitors. Underperformance on other dimensions, such as ambience and sales help, is a strategic choice that generates cost savings, which fuel the company's price advantage."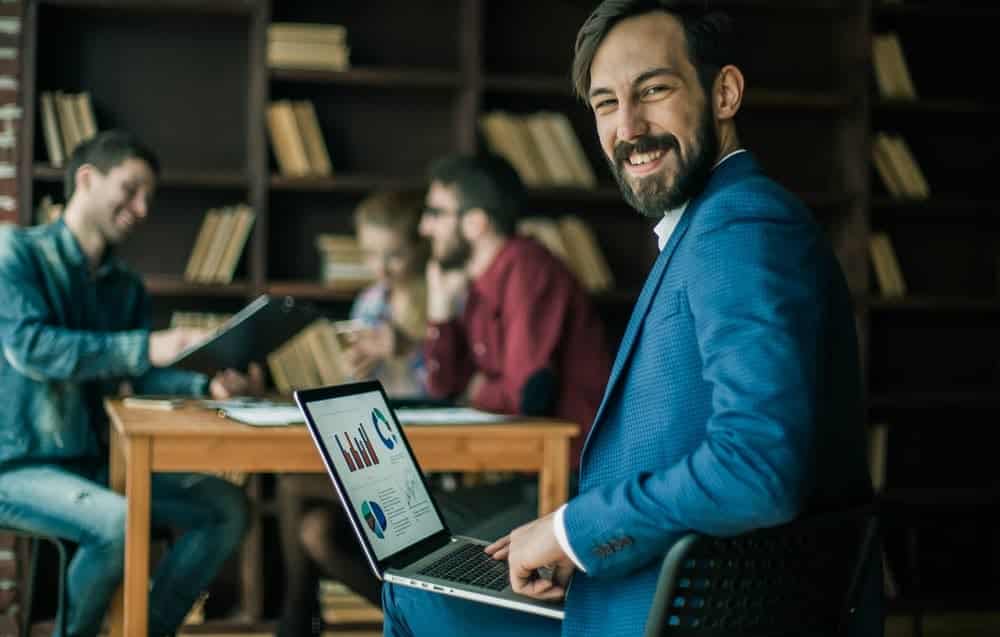 A working value driver analysis
A high-level value driver analysis underpinning Walmart's customer value proposition may look something like this:
| | |
| --- | --- |
| Customer value driver analysis | Walmart's Performance |
| Low prices | High |
| Selection across categories | High |
| Convenience / network coverage | High |
| Consistent pricing | Fairly high |
| In-stock merchandise | Fairly high |
| Merchandise quality | Fairly average |
| Selection within category | Fairly average to low |
| Customer service | Fairly low |
| Style / ambience | Low |
In this Walmart customer value proposition example, we can see specific organisational value drivers that Wal Mart hypothesises is its primary performance drivers, i.e., things that they think they perform well at as a business.
They have doubtless spent much time thinking about and researching their source of value as a business beyond the traditional SV formula. (i.e., countless market research projects, data analytics, consultants, etc.). However, it is their commercial function and pricing teams that have helped them to turn their customer value proposition example into cash profit.
Discussion
Wal-Mart, Caltex, Telstra have something in common. They have each established a commercial function, and specialist pricing teams to refine their customer value proposition example. Hence, these teams continually validate organisational value drivers with customers to ensure their offer to market is relevant and focused on their target.
Over many years now, the Wal-Mart commercial function have focused on validating a list of hypothetical value drivers with their customers. Additionally, they have transformed scientific hypothesising into a blueprint of customer value. Wal-Mart have a customer value proposition example which identifies in detail all the components which contribute to the business' overall total economic value. Thus, they have defined their total economic value to deliver an immediate and direct impact on shareholder value.
Economic value to each component
The pricing team works hard to attach an economic value to each component value driver in their customer value proposition example (as shown in the Walmart example above). In effect, one of the reasons they do this is to enable the business to make more accurate cash flow projections. Also, the other important reason is to set optimal price points based on value not just costs to generate additional and immediate EBIT for the business in the short term (i.e., value-based pricing & revenue management).
In the past, many businesses have tried to undertake some form of value engineering or value driver analysis. Therefore, the majority have not, however, taken an agile approach to value or pricing. Thus, many remain disconnected from their customers. Economic value is still vague and open to speculation.
A vague customer value proposition example is no use at all to a business. Thoroughly testing a customer value proposition example is the only way to ensure it is truly customer-focused. The business understands the value differentials occurring in a dynamic market by product and segment in dollar terms.
Food for thought
Do you think customers would have rated these value drivers in the same way Walmart head office first rated themselves?
We can help you with this question…
Wal-Mart executives were surprised to discover that some of their initial assumptions were wrong. Some Wal-Mart stores with high revenue were not their most profitable stores, while others with lower revenues showed higher margins.
What's more, it was only through value driver analysis and price and statistical analysis of a host of factors influencing the customers' perception of value that Wal-Mart executives discovered revenue by SKU, not just by category or top sellers, made the difference. As a result, Wal-Mart adapted its promotional strategy, ranging and price category architecture. It also focused on SKU level analysis and optimisation, a tactic that ultimately boosted customer satisfaction and profits.
In conclusion, there were some surprising differences between Wal-Mart's perception of value and their customer perception of value. Because of these small differences, Wal-Mart generates as much as 10%-15% additional EBIT a year.
Implications
A customer value proposition example requires a clear vision for change, compelling and consistent communication and coherent performance management practices, not just a public homage to popular trends and a generic customer value proposition example.
A clearly structured customer value proposition example is your moment of truth. Basically, it tells your board and your customers if you are a customer-focused business. What's more, it's far more reliable than an annual report. It shows the board whether or not your business is going to deliver the shareholder value you've promised.
There remains only a handful of CEOs that understand the importance of a value proposition example. CEOs like Julian Segal (Caltex), Andy Pen (Telstra) and Brian Hartzer (Westpac) are all getting more customer-focused in a real and practical sense. In effect, they're not just talking about the importance of customer value; they are all actively campaigning, sponsoring and investing in a value-based approach. Therefore, they have essentially bridged the gap between customer value and shareholder value. This generates a direct and immediate impact on profitability and an ROI that delights their shareholders.
Conclusion
Unlike Wal-Mart, most businesses still seek to create shareholder value that focuses on measuring, managing and communicating results. Hence, these are called key performance indicators—including financial measures such as sales growth and earnings per share (EPS) growth in addition to nonfinancial measures such as loyalty and product quality. A self-centred value proposition example has a loose connection to the objective of creating and capturing customer value.
Therefore, taking a value-based, agile approach to developing a structured customer value proposition example will generate significant ROI for you. Not just in the long term but the short term too.
A clearly structured customer value proposition will help your commercial teams (and everyone else) to implement more effective go-to-market strategies. This will assist in promotional campaigns that drive additional margin uplift or pure profit. You can later choose to divvy this up among your shareholders.