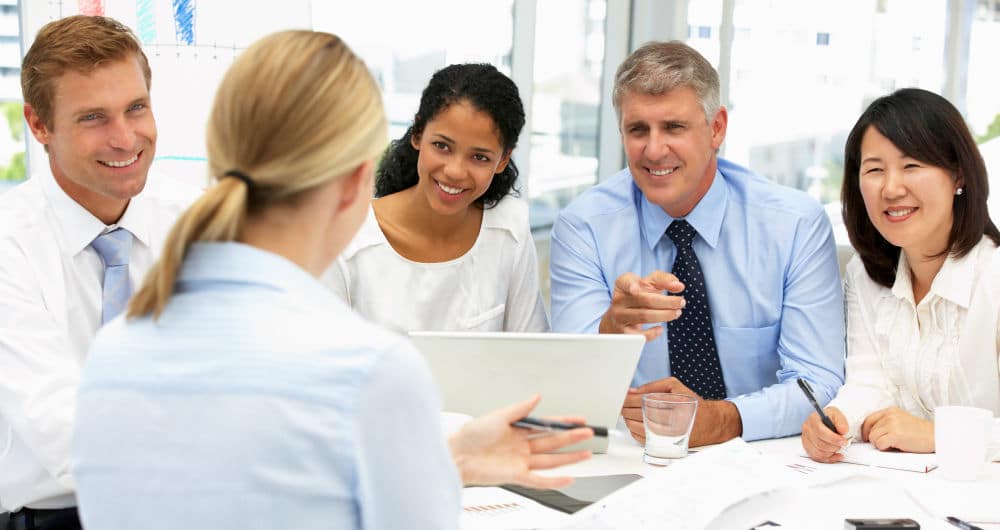 Certified Pricing Professional: All You need To Know About Hiring Pricing Candidates 🧔 🧍
Certified Pricing professionals:  One of the initial steps in our TeamBuilding process is to evaluate the pricing capability of a wide and varied mix of people. They are pricing professionals and leaders across many different industries, global regions, businesses and operational models.
---
>Download Now: Free PDF How to Hire and Train Pricing All-Stars
---
So, the outcome of the evaluation is a clear and objective view of where pricing teams and individuals stack up versus a norm group of like-minded and skilled professionals.
Our goal is to build and develop high-functioning pricing teams for our clients. And we do this by specialising in data and evidence-driven identification. We couple this with an evaluation of individual pricing expertise and organisational pricing policy, strategy, systems, and culture.
Over the years, we have studied high-performance pricing and scientifically assessed thousands of pricing and commercial executives. Our mission has always been to identify the very best talent to drive advanced pricing strategies, analytics, and price improvement projects.
Quite frankly, achieving key outcomes through people is one of the best ways to accelerate the ROI on pricing, associated marketing, and product strategies.
In this article, we will continue to discuss the people element of successful pricing transformations. In particular, we will discuss 8 essential features of best-in-class talent evaluation for certified pricing professionals.
By the end of the article, you'll know the latest social analytics techniques required for structured change management and pricing projects.
8 key points to remember when assessing certified pricing professionals
Over the past 10 years of building and developing pricing teams; including company diagnostics and several thousand pricing skills assessments,
Here's what we have learned about building pricing capability at an individual, team, and organisational level:
1. Knowledge about pricing and professionals (i.e., behavioural change and large scale pricing transformations) are pre-requisites to building high-functioning pricing teams. HR business partners are the most effective HR professionals to work with when building a pricing function. It's because they have insight into the business problem and vision for the future.
2. Specialist recruitment is not about filling the role and moving people into empty seats. Recruitment is a strategic change management tool to accelerate financial results and change in the business. Getting the wrong people in key positions and struggling to find the transformation to gain traction will only make margin loss an everyday occurrence.
3. Candidate Management Tools and LinkedIn hiring are great resources – but only when you know what you're looking for and how to validate skills. If you don't know what you're looking for, it is a very confusing start. The role of certified pricing professionals means so many different things to executives and businesses. You need to combine your knowledge of pricing, then think of LinkedIn as a tool, not the solution.
4. Specialist recruitment should be about building capability, positive candidates, and client experience. When candidates are properly informed about the strategic mission of the role and team, they become highly engaged in the process. Engaged candidates are positive advocates for the business and spread positive news about the business.
Also, this reflects well on brand image and retention. Moreover, candidates draw lasting judgements and inferences (good and bad) about a company's price management strategy. That also includes the culture and value system from the price recruitment process.
It's very difficult to convince a candidate that they're joining a 'great' company that really 'cares' about their people. Not when the recruitment experience is long, drawn-out, and lacking any level of empathy or insight into pricing options and the candidate's experience.
5. An interview in isolation is fairly ineffective. It's a risky method of identifying pricing talent and leadership potential for complex marketing, IT, or pricing transformation. What someone says they can do vs. what they actually can 'do' in the job can be two very different things.
Some executives over-rate their individual pricing capability whereas others under-rate their skills. Moreover, some executives are competent theoreticians but not great practitioners or leaders. This is not always intentional and sometimes the rating score is pretty accurate. It's just that some people know what they're good at and a lot of people struggle to understand their strengths.
6. Objective and evidence-driven talent evaluation is vital to understanding individual/team strengths and areas for development. Without this, you're really just making lots of assumptions about individual pricing professional capability. Then, once you have the right mix of people on a team, you need to design a pricing development program that will fill any gaps. It should accelerate and embed learning to form good team habits/norms.
7. Certified pricing professionals know how to ask questions. They're really good at selling themselves and putting on a show. These people tend to have had a mentor and/or experienced some formalised coaching and development program. They may have received third-party objective feedback on their strengths, weaknesses, and interview performance.
8. As a candidate, it can be difficult to be present and authentic in interviews. Authenticity, however (albeit difficult to master), will eventually help you find the right job. And help clients find the right candidate. Lastly, honesty and self-awareness is the key to authenticity.
If you are not happy with the pricing professional candidates you are attracting, it's probably time that you revisit and adapt your recruitment strategy, values, and competency frameworks. Try the following interview techniques:
Be well prepared in advance of the interview (key to feeling comfortable and in control of your responses).
Know your facts and give the listener practical and relatable case study examples that they can remember.
Actively listen to the interviewer.
Articulate and adapt your personal value proposition for the listener (just like you do for your customers and stakeholders).
For the client, asking the right questions and understanding what the right response sounds like is key to getting the most out of the interview experience.
Mostly, interviewers are driven by subconscious biases and preferences. In fact, they tend to be looking for specific things. Some may not even ask the right questions to show you have these qualities and experience.
Thus, it is important in this type of situation to get a good read on the interviewers. Where do their questions come from and address those honestly instead of generically selling yourself.
Recruitment is changing and executives need to be more mindful of their responses to certain questions. They need to be engaging and rewarding. Also, HR needs to link financial performance with the people who produce them. This is a more complex topic that I cover in-depth here.
Developing Teams in Business: Certified Pricing Professionals
How do you foster communication, innovation, cooperation, and a hands-on role when setting priorities? Here we share 6 steps:
Define a Clear Map
As a company, where are you headed? What are the metrics you use to measure team progress? Define success. Author Jim Collins suggests that a company has to focus on at least 3 priorities. Any more than that can be misleading. This is one of the most important roles of a pricing leader.
This eliminates the likelihood of staff making up their own metrics. Rather, you need to empower them to make good decisions based on goals that are aligned with the organisation's top priorities.
Team Scoreboard
It avoids the division of teams and coworkers. Most departments like sales, marketing, and pricing cross-function with each other. So, it is essential to manage the dynamics and work towards a common goal – whether it's for a small startup of 12 members or a company that employs 5,000.
Define your Team Culture and stick to it.
Some teams can do this on their own by working together, building trust and mutual respect over time. For most teams, sharing expectations and guidelines will help start on the right footing. Again, make this simple, specific, and not too complicated.
What makes your team/organisation unique? Most of the time, everyone defines a set of values differently. So, set the tone and make them feel empowered.
Take 3cInteractive, for example. The company has established a safe work environment with a zero-tolerance policy on gossiping and general disrespect towards subordinates, supervisors, coworkers and peers.
Be open to their ideas and creative solutions as this leads to innovation. Lastly, model best practices and behaviours and you can expect them to do the same. At the same time, create a clear sense of accountability and people you can count on.
Constant Reminders
Of course, from time to time, staff members will tend to forget and they often need to be reminded of top priorities and goals. This can come from coaching, monthly meetings, performance reviews, feedback, seminars, and workshops. Have difficult conversations about misunderstandings and problems to resolve issues, even if they may be unpleasant.
---
〉〉〉 Get Your FREE Pricing Audit  〉〉〉
---
Sales Team Evaluation
Interestingly, 50% of shoppers use Google to search about brands. So, it makes sense to optimise your eCommerce platforms if you haven't done so. Since sales teams are at the frontlines of a business, they need to be in tip-top shape, equipped with the skills they need.
Identify and measure best practices in your sales processes.
It's not just about final results but pricing and sales teams must be aware of the customer journey. From their awareness, interest in the product/service, to making a decision, and taking action.
Teamwork
How well does your sales team work with the marketing and pricing department? Do they engage well with customers in each part of the journey?
Some of them may have a hard time educating customers or creating product/service interest. While others may be challenged in convincing customers to make a decision or take an action. So, it's important to find the strengths and weaknesses of your team.
Continuous Development
This is where performance analysis and coaching come in handy. By creating a rewards system and incentivising sales targets, you pinpoint the top performers. Now, you can also seek their help during training/coaching sessions. This would improve overall performance especially for those who struggle.
Lastly, reward teamwork efforts and encourage healthy competition. Make it clear that they're competing not against each other, but with the competitors in the market.
Build long-term relationships with customers
The first step towards conversion is closing sales. In fact, customer satisfaction and retention are just as important as conversion. So, a good way to check repeat buyers/loyal clients is tracking your relationship with them within a 6 to 12 months time frame.
What cross-selling or upgrades have you made with them? Do you offer referrals? This is because satisfied customers will refer you to their circle. Lastly, consider product quality, pricing, and customer service as these are some of the main reasons that customers switch to a competitor.
---
For a comprehensive view on building a great pricing team to prevent loss in revenue,
Download a complimentary whitepaper on How to Build Hiring Capability To Get The Best Pricing Team.
Are you a business in need of help to align your pricing strategy, people, and operations to deliver an immediate impact on profit?
If so, please call (+61) 2 9000 1115.
You can also email us at team@taylorwells.com.au if you have any further questions.
Make your pricing world-class!