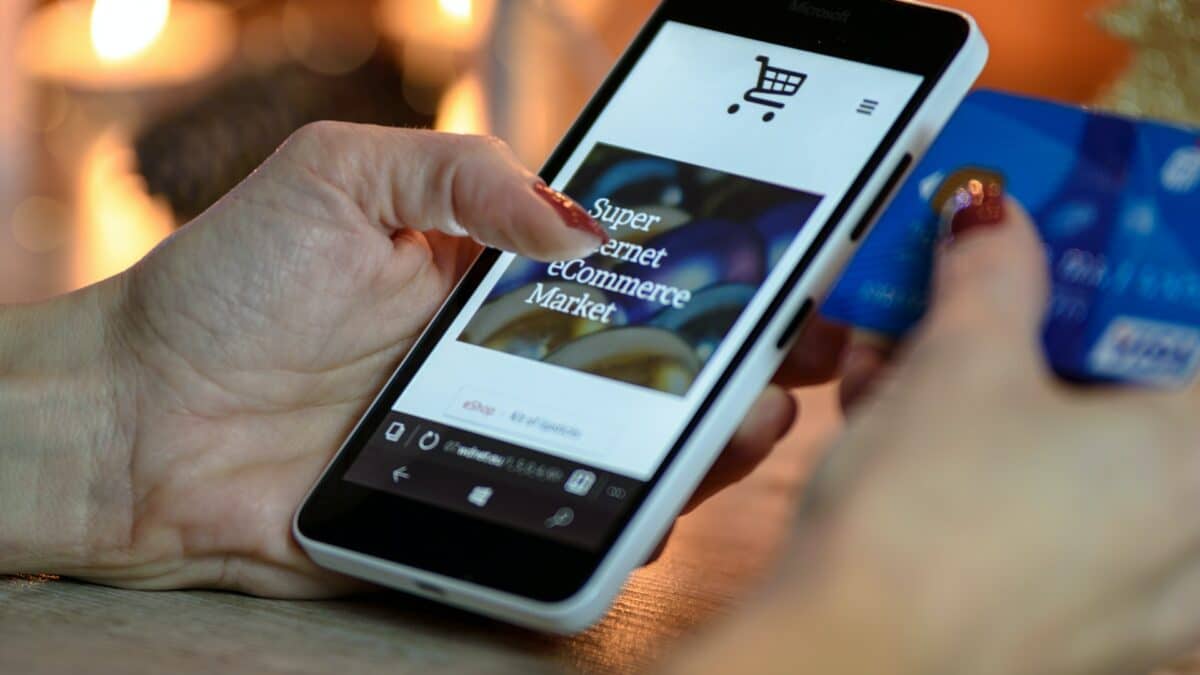 How To Develop An eCommerce Strategy For Your Business 🐝
Businesses all around the world in all kinds of fields had their resilience tested greatly during the pandemic. It was either adapt or go bust. Studies by Gartner Inc., a financial analyst firm, showed that the companies that thrived during the pandemic were those that partnered with digital giants and restructured for online accessibility. If your business hasn't done so yet, now is the time to catch up – before it's too late. In this article, we'll be discussing how to develop an eCommerce strategy. 
---
>Download Now: Free PDF How to Drive Pricing Strategy to Maximise EBIT Growth
---
---
Table of Contents:
I. Developing an eCommerce Strategy
II. Optimising your eCommerce Digital Strategy
---
---
How To Develop An Ecommerce Strategy
Ecommerce businesses are becoming an essential extension of any business. The recent surge of businesses operating online due to the coronavirus pandemic has created a new normal. People have become accustomed to the convenience of online shopping for products and services. Businesses that don't adapt to this new normal will get left behind. 
Our quick guide will get you a comprehensive overview of what you need to consider before setting up an online platform. Adapting for the digital future is key to enabling growth and longevity in your business. And it isn't as difficult as you might think – but it will take dedication and hard work.
The first thing you need to understand is that building your Ecommerce strategy will involve detailed planning. Learning individual tactics is important, but without an overall plan, it will be easy to feel overwhelmed. 
How To Develop An Ecommerce Strategy – Build An Action Plan
Many businesses will rush into building their eCommerce sites without a proper road map. With talented team members, you may be able to get away with it for a while, but eventually, you will get lost. Comprehensive action plans will prevent this from happening and will allow you to have direction up to a year later. Your action plan should consider as many functions as possible, as well as being specific. It's important to outline task delegations and prioritize actions for key deliverables. 
Define Goals and Key Deliverables
Businesses that jump into action without goals won't be able to measure progress and continuously improve. Teams will eventually feel lost without goal points and especially without a list of key deliverables to base work on. Planning will also become chaotic if these things aren't clear.
The first thing you'll want to hash out is what do we want to accomplish and when? This can include what you think a successful launch will look like, as well as your goals for the year. Start off broad, then get specific and granular. 
Some examples of important goals include boosting traffic to your website, increasing new and repeat customers, and expanding your revenue. Granular goals a.k.a. your key deliverables can include launching a specific amount of product campaigns. Another would be hitting a certain amount of new customers per month, or increasing product ranges. 
Target Market
Building your branding is often a difficult task. It will be easy to get lost or become inconsistent. That's why it's important to find your target market.
Defining your target market influences how you conduct your marketing efforts and positioning. Your branding will also follow. If you already have an established brand and are transitioning online, you can send out a survey to narrow down who your demographic is. New brands or businesses can decide who they want to target and build their structures around that. 
Create Your Teams
A mistake many businesses make is to underestimate the work it takes to build an eCommerce platform. It may be tempting to save costs and delegate the work to capable employees you already have. However, this is a good way to build a subpar presence.
The next step when you have defined your goals is to create teams that will head the different departments of your eCommerce store. These can include management, operations and development, logistics, and marketing. They can independently focus on these tasks, relieving management or other employees of extra work they aren't specifically skilled for. 

Understand Your Competition
When tackling how to develop an eCommerce strategy, you'll want to understand the market you're in. Without good understanding, you'll be walking blindly into unfamiliar territory. You can remedy this by researching your competitors. Take note of their strengths and weaknesses and find a niche in the market that you can fill. 
It's also beneficial to check out how competitors optimise their sites and user experience. Especially as their brand may be more established than yours. Search engine optimisation or SEO tools can help you analyse your competitors. This can help you determine where traffic comes from. 
Build Your Internal Capabilities
Part of how to develop an eCommerce strategy is to create internal capabilities that can support your platform. 
Website Development
Unfortunately, you can't just have a website made and leave it at that. You'll need a competent team working closely with you and the rest of your departments. This team can both build and maintain your website. They will also take care of any errors you need to fix and updates to the site you will have to make. 
Logistics and Management 
Your strategy needs to include a logistics and management department. They can oversee and fine-tune the processes. This includes when an order is placed, packed, shipped, and delivered. You'll also need a good strategy for inventory management.
How To Develop An Ecommerce Strategy – Digital Marketing
One of the fundamental aspects of your eCommerce strategy is digital marketing. Sometimes it isn't enough just to let the product speak for itself. People simply won't know about you if you aren't visible. Your digital marketing strategy will be responsible for making people aware that you exist. These are some of the most important ideas you'll have to consider:
SEO
Search engine optimisation does basically what the name says. This optimises your website for search engines so that you are easily found. When someone types in something relating to your product or service, you'll want to rank highly on that list. 
There are many ways you can work on your SEO. If you had to narrow it down, SEO tools are one of the most important. These are an investment, but they are invaluable and will make it much easier to gain insight. They allow you to break down what you need to improve on. 
Content Creation
You may not think content creation applies to your business. However, there are so many forms of content that you can utilise to connect with your audience. When done well, your content seamlessly blends into your business offerings and won't come off as blatant advertising. This can come in many forms such as:
Blogs
Videos
Customer reviews and testimonials
Product guides
Influencers
You may be wary with the last bullet point, but trust us, influencers get paid big for a reason. They have become the bridge to audiences jaded from paid advertisements. Influencers have massive followings for specific niches. Tapping into their audience can be a brilliant way to bring new customers to your website. 
Email
Email marketing doesn't have to be restricted to annoying spam ads. Some very successful approaches include creative and thoughtful campaigns that resonate with your audience. This can be in the form of personalised newsletters that are strategically crafted. 
Social Media
Social media has quickly become one of the most powerful avenues for both sharing content and selling products or services. Statista reports that more than 30% of consumers between the ages of 18-35 have bought items off of social media. 
Platforms like Facebook, Instagram, and Pinterest quickly picked up on this and updated their formats to include shops and quick links to online stores. These platforms have basically become extensions of websites. This should be an essential consideration in your eCommerce strategy.
Optimise Your Pricing Teams
One thing you might overlook is building a capable pricing department. Businesses often think that they can hand this off to accounting or sales. However, pricing is much more complex than that and will require much more specialised employees.
Pricing teams are key to any business, but most especially to those transitioning to the unfamiliar online territory. These teams have specific knowledge about pricing in different markets and are essential to take your company further. Pricing can make or break your business since markets fluctuate ever so rapidly alongside new technologies. Consider hiring a professional pricing firm to maximise your pricing capabilities.
---
〉〉〉 Get Your FREE Pricing Audit  〉〉〉
---
How To Develop An Ecommerce Strategy – Bottomline
Figuring out how to develop an eCommerce strategy can sound daunting. However, with the right planning and the right teams, it doesn't have to be. Build strong internal capabilities. Hire competent pricing teams to take your business further. 
These days it's easy to maximise the wide array of digital platforms available to reach more people. Do this by creating thoughtful digital marketing content and campaigns. Soon enough, you'll have built yourself a thriving eCommerce platform and presence. 
---
---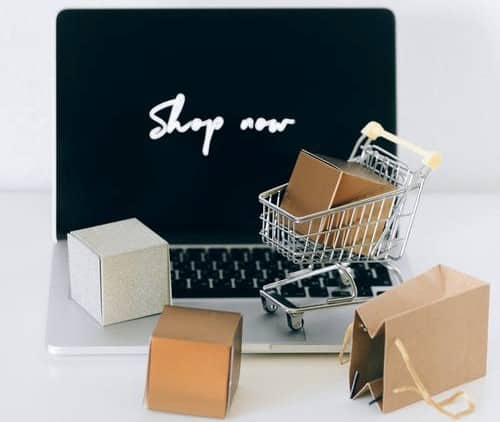 ---
Optimising Your eCommerce Digital Strategy – Key Trends To Consider 
---
Ecommerce has become essential in today's fast-paced economy. The market changes so rapidly that it's becoming less and less feasible to exist without an online platform. But besides having a platform, it's critical for businesses to be able to develop a good eCommerce digital strategy and be able to continuously adapt. 
Awareness of the current zeitgeist will play a big role in your company's success. We'll be discussing this year's eCommerce trends you should be aware of. We will also be discussing key points you'll need in order to optimize your eCommerce digital strategy. 
Ecommerce Digital Strategy – Trends To Pay Attention To
ECommerce moves at lightning speed. New trends pop up all the time and your business will have to be ready to shift when necessary. This is especially true during global disruptions, such as the pandemic. Businesses have to adapt in order to thrive. The following are emerging trends compiled by industry experts:
AR and Online Shopping
This may sound like a thing from a sci-fi movie, but Augmented Reality or AR is now being used for eCommerce. Though still in its early stages, AR has the potential to enable customers to view items they want to purchase online as if they were right in front of them. 
AR has great potential for industries such as fashion, home decor, even automobiles. The technology can allow them to get a better feel of fabrics and textures that may otherwise be lost in translation online. 
Voice Search
Research has shown that potentially over 75% of households in the USA will utilise smart speakers or voice search for daily tasks by 2025. ECommerce businesses will have to take extra measures to become searchable this way – similar to having search engine optimisation or SEO. 
Artificial Intelligence
People have been talking about Artificial Intelligence for many decades. In other words, the future is here. AI and machine learning have become essential tools to our online experiences. Most notably – in eCommerce. 
You may have noticed chatbots appearing more frequently on websites. Chatbots are quickly taking over and transforming online customer service. Because of AI, chatbots could become more and more custom fit to each individual customer preferences. 
AI is what makes automated and personalised experiences possible whilst online shopping. It's foreseeable that most businesses of a certain scale will eventually have to adopt AI technology to keep up. 
Insights and Big Data
Tying into the use of AI is the ability to collect and make use of data. AI's make it much easier to amass large amounts of data. All of this can be utilised to improve user experience. Customers will be able to get personalised recommendations for products and services, both in B2B and B2C. 
Research has shown that personalisation capabilities have improved business revenue upwards by 10%. This ability to tailor customer experiences to feel more personal is especially important now during the pandemic when in-person shopping can be impossible. 
Many people have had mixed feelings, however, about eCommerce sites collecting personal data. Some experts fear this puts people at risk and compromises one's privacy. It's possible that more legislation will be put in place to prevent this, but only time will tell how much that will do. 
Mobile Shopping
Mobile commerce or m-commerce is quickly becoming the main way that people purchase online. This is basically eCommerce done through your mobile phone. Your website could be missing out big on sales if it isn't accessible through a phone app or phone compatible website. Shoppers are increasingly seeking out convenience, which includes the ability to complete transactions solely through mobile devices. 
ECommerce Marketing 
Marketing and advertising look completely different from what they used to be several decades ago. These days some of the most effective marketing comes in the form of video or podcast content. 
Videos or podcasts can enable a product to be explained in a more in-depth manner. Endorsements can also come from a trusted online personality, giving extra credibility to a product. 
Sustainability
More and more customers are becoming aware of environmental impact. This means people are becoming more conscious about where they shop. It's important to consider greener alternatives to your product and packaging or risk losing out on a sizable audience. 
Growing B2B
B2B or business-to-business is another aspect of the industry that is quickly shifting online. Statista reports that eCommerce B2B sales are hitting around $1.1 trillion in 2021 alone. Businesses are seeing the value of moving online – as many have noted the rapid decline of orders placed through phones and fax. 
Many tasks in B2B can be automated online. Jobs are shifting away from managing and processing orders and more towards providing customer engagement. This means moving online also allows you to provide better customer service and strengthen relationships.

Ways You Can Optimise Your Digital Strategy
Knowing these trends will help you decide where your business fits online. Not every trend will suit every business, so it's important to develop an eCommerce digital strategy that will help discern which to jump on to.
Below are several essential tips that will help you optimise your digital strategy:
Content and Marketing
These days, your content is what will speak for your brand. This is why social media has become a vital extension to an eCommerce business. Amplifying content will amplify your reach and increase the amount of traffic and new customers your platform will receive. 
Content on social media is used to update customers about recent activity. This also keeps your business relevant. The way website content is laid out will also inform how your customers learn about new products. Make sure to leverage this. 
In connection with content creation, marketing will be equally important. This includes email marketing and social media. Both aspects should be consistent with your brand positioning and tone. 
Leadership
Digital platforms can amplify your leadership position in an industry. This ties in with well crafted and curated content. If done correctly, this can cement your status as a trusted source. Some examples of this include blog articles, personal profiles, and newsletters. All of which can help build a reputable relationship with your audience. 
Cause-Oriented
Positioning your business as cause-oriented can help you build a loyal customer base. People are constantly looking for authentic businesses that help spread awareness about important issues. This also provides you with a platform to directly help with your advocacy. 
This helps not only your business but also society as a whole, knocking out two birds with one stone. Keep your advocacies consistently part of your messaging and follow through with your charitable actions. 
---
〉〉〉 Get Your FREE Pricing Audit  〉〉〉
---
Bottomline
In summary, your eCommerce digital strategy needs to be optimised in order for your business to maximise its potential. A comprehensive strategy that takes innovation into account and is up to date with the latest trends and movements will guide your business towards success. 
Your digital strategy is key to aligning each team with your company's long term goals. This has the added benefit of providing you with a channel for advocacy. Keep in mind that your strategy should help you achieve the values and milestones of your business. In other words, you should be treating your eCommerce platform as a natural extension of your business – not just an afterthought. 
---
For a comprehensive view on building a great pricing team to prevent loss in revenue,.
Download a complimentary whitepaper on How to Build Hiring Capability To Get The Best Pricing Team.
Are you a business in need of help to align your pricing strategy, people and operations to deliver an immediate impact on profit?
If so, please call (+61) 2 9000 1115.
You can also email us at team@taylorwells.com.au if you have any further questions.
Make your pricing world class!