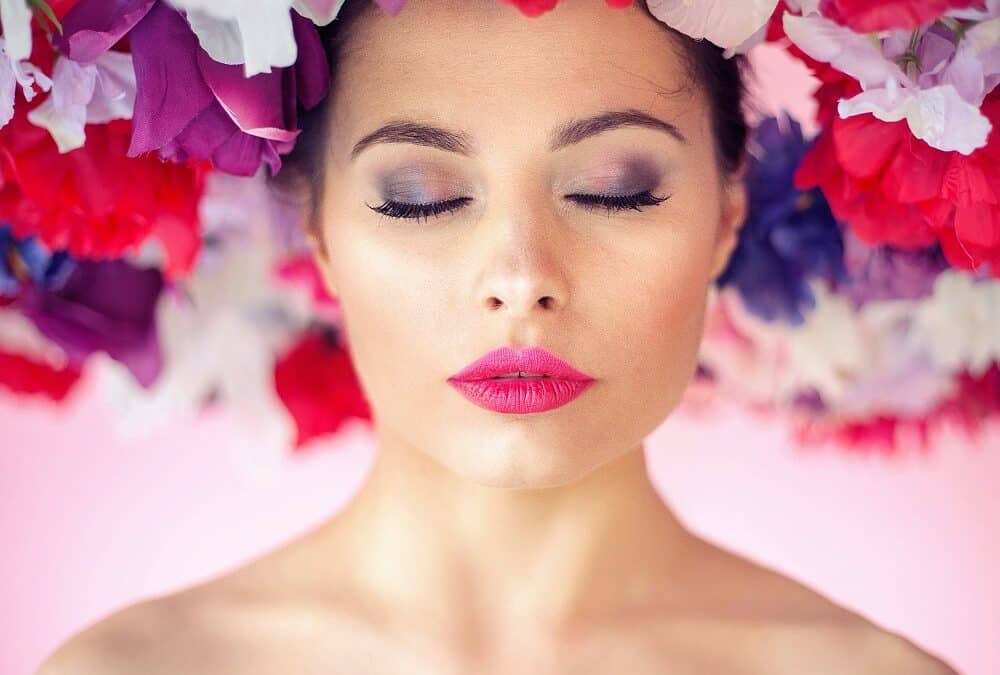 How The Marketing Plan for Beauty Products Unlocked 20% More Profit Value During COVID-19 Crisis 💄
What's the marketing plan for beauty products since the pandemic hit? Are face makeup products and luxury perfumes really best sellers now that people don't really go out very much at all? Are there any new consumption patterns forging new pricing strategies? And, what are leading beauty businesses doing differently to adjust their businesses to an unprecedented time in history?
---
>Download Now: Free PDF How the Marketing Plan for Beauty Products
---
Since the beginning of the year, many businesses and industries worldwide have had to reshape their business strategy to the new normal. Not only that but also to changes in consumer behaviour. Now, more than ever, beauty firms (large and small) are in a race to improve e-commerce platforms and online pricing.
Some have done this well. Others have not.
For example, some big businesses, like Ulta Beauty have had to contend with a tough digital pivot. The business temporarily closed more than 1,200 of its stores to alleviate the coronavirus outbreak in March 2020. The company offered curbside pickup for orders in more than 800 stores to collect fast cash along the way. And, when some of its stores finally opened, masks were required and product testers were made unavailable. This meant fewer people were allowed inside the store and less revenue from their brick and mortar channel. Unfortunately, they suffered a 32.7% decline in sales in their first-quarter trading in 2020 due to the pandemic. It's been a difficult uphill battle to recoup prior losses even with focused improvements in their e-commerce digital channel.
On the other hand, some companies have been adapting well to the new normal. For example, L'Oréal – the French beauty company – now finds its key growth driver is its e-commerce platform. E-commerce has risen +52.6% in the past year and now accounts for 20% of L'Oréal's sales.
Likewise, Chanel and MAC, have embraced virtual try-ons. Customers can see themselves in every shade of make-up they like, and also hair and nail colours in a contactless but realistic way.
The current economic crisis, then, has created some pain and disruption for sure. But, there are some notable examples in the beauty industries (leading and startups) of companies using this disruption as a source of inspiration to accelerate digital transformation projects.
In fact, a recent study reveals that online profit for the beauty business players in China increased by around 20 to 30 per cent during the outbreak.
What's more, beauty globally is showing steady signs of growth and experts believe this is likely to continue. The actions of consumers clearly indicate that global consumers still find comfort in simple pleasures. Such as dabbing a little lipstick before a video conference call or a "self-care weekend."
In this article, we will continue to discuss the marketing plan for beauty products during and post-pandemic. In addition, we will share with you the impact of COVID-19 on the beauty industry. Furthermore, provide you with tips on how the beauty industry can successfully adapt to the new normal.
We will argue that smart pricing strategies can help the beauty sector to maintain an edge in a very competitive e-commerce environment. 
By the end of this article, you will learn what leading businesses in the beauty industry are doing differently. How they are forging ahead and make money in one of the toughest and unusual times in social history. And how to avoid to be another closure statistic.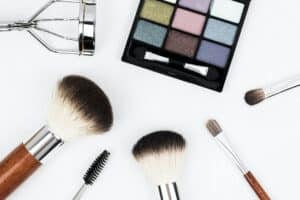 What's Changed in the Beauty Market Marketing Plan Since COVID Happened?
Prior to the pandemic, beauty retail sales were growing steadily. In 2019 (prior to the COVID-19 apocalypse), for example, skincare made up 40% of the global cosmetic market across product categories. Things were looking good globally and many studies were predicting that there was likely to be continued revenue growth in cosmetics and skincare verticals of c.3.5% per year, especially in the US.
However, since the crisis, the economic downturn has disrupted the marketing plan for beauty products. For example, compared to 2019's numbers, product sales of premium beauty and makeup decreased by 55% and 75% in 2020. Even in China, the industry's sales in February 2020 declined up to 80% compared to 2019. Not only that but globally people's lives and their beauty routines were completely upturned.
The financial situation today is clearly not as favourable as the predictions stated prior to COVID-19. According to a report of a market research firm, category sales overall decreased by 7.7% in 2020. However, despite the overall slow down, there are still signs of fast-moving growth for some beauty product albeit smaller in size and different in nature.
The really fascinating thing now is the innovation to come out of disruption. 
In fact, over the past year, beauty categories have performed quite unexpectedly. New consumer trends – most notably at-home grooming and concerns – for example, have brought about new pricing and product opportunities. This, in turn, indicates that leading beauty firms can no longer look for value in traditionally high performing beauty categories.
For example, self-care and pampering trends have risen significantly during the crisis. A recent report finds that sales of hair colour increased by 172% compared to the previous year. Also, bath products went up to 65%; underscoring, yet again, consumers' doubling down on self-care whilst being stuck working at home.
It seems then, that amidst the global crisis, 'wellness' is well and truly at the top of mind for consumers. In fact, looking good and staying healthy during a bad time is now very important to people. People want to avoid risk and stay healthy – and this means mentally healthy too.  Product quality and avoiding bad products that don't work and do a bad job is something beauty shoppers want to avoid. Good products that make people feel better (inside and out) are a growing niche.
Listed below are some more key insights we want to bring to your attention. As you'll see many of the new pricing opportunities come from the changing needs of customers and newly-established value drivers.
1. Since COVID-19, there has been much less demand for face cosmetics (which just a few months ago was a huge profitably category – if not the one of the most profitable)
Consumers it seems have fewer reasons (or maybe less interest in) to use or wear fragrances and makeup because of social distancing and mask-wearing regulations. In fact, a report on colour cosmetics last July finds that almost 50% of women are purchasing less makeup than they did before.
On the other hand, eye cosmetics have grown significantly. In China, for example, it was reported that sales for eye cosmetics rose 150% month over month, during the outbreak of COVID-19. It appears people are still keen to look good above the mask line.
2. There's been a mass increase in self-care products
Demand for self-care and pampering has increased since the pandemic. NPD's report (tracking consumer spending and point-of-sale data), for example, finds that sales of luxury hand soap in France went up 800% during the time that the country went into lockdown on the week of March 16, 2020. There was a sudden rush in buying antibacterial products at the outset of the crisis. Also, governments worldwide encouraged hand-washing and sanitising to prevent the virus from spreading. These two factors accelerated sales in self-care products. 
Likewise, Europe's biggest fashion and lifestyle online marketplace, Zalando, reported an increase in self-care products. These include detox products, candles, and aromatherapy. For example, Zalando experienced a 300% increase in skin/nail/hair care products sales, year on year. Growth figures are also consistent with the numbers reported by Amazon. Who in turn experienced a 218% sales boost for nail-care products during COVID-19, a 172% sales increase for hair colouring and up to 65% increase in sales for bath-and-body products in 2020. 
3. There's been a marked growth of do-it-yourself (DIY) beauty care
DIY beauty care products like hair dyes have also seen a marked increase in demand. Many beauty salons have closed since COVID-19 and people are going back to DIY beauty care like dying their hair, waxing, facials etc. For example, DIY beauty care such as nail care, hair colouring, and care in other beauty categories are finding new customers. In fact, sales of DIY hair-colouring kits of Madison Reed increased tenfold from mid-March to mid-April of 2020. Also, online sales of popular brand nail polish in the United Kingdom experienced double-digit growth per week in March during the lockdown.
Major drivers for change in these categories is tighter budgets and safety. Many consumers are experiencing economic hardships after the downturn because of the loss of jobs and savings. This in turn is forcing them to cut costs and do beauty care treatments on the cheap. As a consequence, good and safe beauty treatments are on the rise. On top of this, people still want to pamper themselves even though money is tighter. Many people now prefer to pamper themselves in the safety of their own homes using products that they know work or won't make them come out all blotchy and red.
4. The transition to e-commerce has been wide and pervasive
Another important change to the beauty industry has been the accelerated transition to e-commerce platforms across the industry. As evidence, perceptive beauty businesses have been very quick to shift their sales focus to digital platforms. It appears that retailers want to recover lost revenue and also stick to consumer loyalty and see e-commerce as a good method of doing this.
5. Sustainable packaging 
New trends in packaging and pricing have also grown in popularity in the beauty industry.  In an effort to decrease their carbon footprint, both large and small beauty brands are adopting refillable and recyclable packaging. For instance, L'Oreal-incubated Seed Phytonutrients promotes shower-friendly biodegradable paper bottles built in partnership with Ecologic, a sustainable packaging startup. Some indie brands are also creating their value propositions on their sustainable packaging and not only around their products. Just like Lerer Hippeau Ventures-backed By Humankind provides hygiene products such as deodorant in refillable bottles.
At the same time, consumers' desire for price transparency has also encouraged new models for providing quality beauty products minus markups.
For example, Beauty Pie offers a beauty membership for a monthly fee that advertises "luxury beauty at factory cost prices." Customers pay $10 per month to purchase unbranded cosmetics at factory cost.
The finding indicates, then that as consumers become more eco-conscious, beauty businesses are changing how their beauty products are packaged and sold. Companies are now using recycled plastics for environment-friendly cosmetics packaging. And, consumers like companies that do this. Now, creating packaging that can be reused has become another way beauty businesses can appeal to environmentally-minded consumers and make a price premium in the process.
6. New pricing strategies
The final key trend in beauty over the past 12 months is value-based pricing.  Businesses seem to be revamping their pricing strategies to fit with new consumption patterns and preferences.
For example, new fragrances are very popular. New brands such as Skylar and DS & Durga are competing with luxury brands. Likewise, sanitisers that smell more like fancy soap than disinfectant are the new thing. Even cloth face masks that can be repurposed as beauty products are doing well. For example, to ward off the dreaded "maskne" (acne appearing around the area where one wears a mask), brands have advertised silk as a gentler material. Brands such as Slip and Night sell silk masks that cost more than $50. Other brands even started using compounds like zinc in making their face masks, saying that they have anti-microbial properties that can protect against irritation.
Businesses are looking at e-commerce as a means to price dynamically in the market and/or using market intelligence to competitively adjust their prices rather than simply reviewing prices once a year. Pricing is a hot topic for beauty now. It is now considered a key growth driver; providing firms with key insights on how to maintain margin growth in a very different and changeable market.
---
>>>Read about: Jewellery digital marketing campaigns
---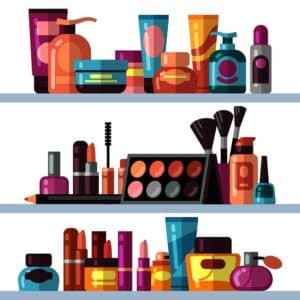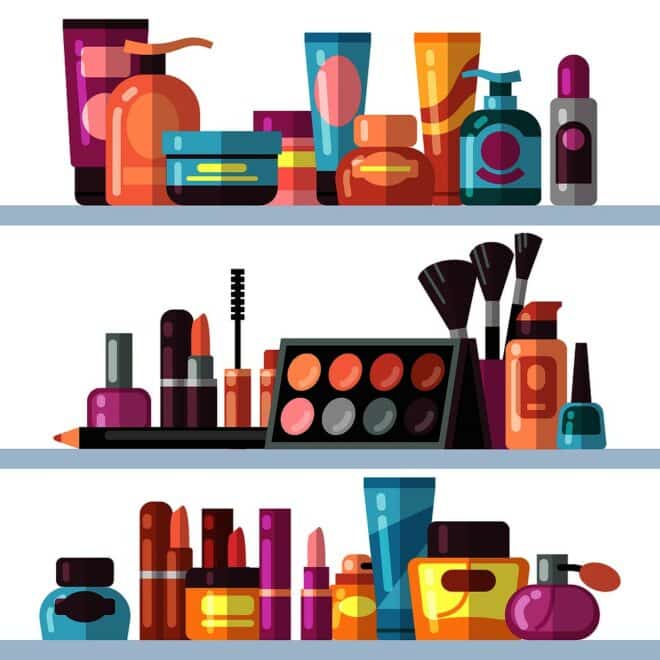 What's The Marketing Plan for Beauty Products Looking Like for 2021?
The beauty industry, like other business sectors, has been greatly affected by the economic wrath of the COVID-19 crisis. During the outbreak, beauty businesses and service providers globally were forced to suspend their in-store services. And when the incidence grew rapidly, retail stores were forced to shut down due to government regulations. Now, almost all beauty businesses need to adapt to the changing needs of consumers. Change is no longer an option, but a fight for survival.
However, with adversity, comes opportunity in the beauty industry. People still need to groom themselves and looking good is still important to people. However, how people buy, what they buy and why and what they choose to spend their money on are areas creating the most disruption to the market plan for beauty products right now.
People are replacing blush with lipstick. Spending more on hair colour than hairdressers. And choosing to buy eco hand sanitisers over big brand sanitisers. Since COVID-19, more people have been buying chic stick-on nail polish, fashionable face masks, moisture products, etc. They want to pamper themselves at home and will pay a premium for doing so as long as the price premium does not cost them more than what they used to spend prior to the pandemic. 
Goods and services considered before as optional beauty products have now become necessities. For example, some established premium beauty brands that were on the rise even before the pandemic (face cosmetics) are now experiencing a huge decline. And, in their place, is a new and growing market for mass and 'masstige' brands (premium but attainable products).
People want an exciting and unique proposition that builds a clear-cut area of expertise or matches the benefits that premium products offer or experiences used to perform, but at a more attainable price. To some, these new trends may seem fanciful and vain. However, to shrewd business leaders and investors, these trends are a source of untapped profitability. And for potential customers, beauty products packaged and sold in the right way are a source of much-needed self-care and stress-relief. People are willing to pay a price premium on products sold as luxuries, 'good for you,' healthy, sustainable because it makes them feel better, both physically and mentally during a very stressful time. And successful businesses are going with these new value drivers and investing in them using better pricing, e-commerce, procurement and marketing strategies. 
 The Future of the Beauty Industry
The resulting challenges for the beauty market are not going away anytime soon. Regardless of whether or not stay-at-home orders are lifted, a quarter of all consumers reveal that they still prefer to work from home even after lockdowns end.
Also, the downturn will likely speed up trends already moulding the market, like the growth of the use of e-commerce.
As beauty consumers continue to tread lockdowns and social distancing, the way they use and how they buy beauty products have also changed. While companies have had to adapt to challenges caused by both supply and demand issues during the pandemic, adapting their businesses to these changes will be vital to their long-term success.
In the long term, we believe that beauty businesses will stay attractive. People globally find a great deal of comfort in simple pleasures.
Implications
The COVID-19 crisis destroyed the traditional marketing plan for beauty products. The days of beauty counter trials are over. Closures of retail stores have forced consumers to adapt to the online channel.
Lower discretionary income and consumers' focus on saving money during these difficult times is likely to shift consumer spending behaviour to buying lower-priced, high-value items versus their similar big named alternate. People are now keen to try new things which also give them maximum value for their money.
Marketing plan for beauty products such as bringing the interactive experience to the consumers in the comfort of their own homes (and at the power of their fingertips) can build strong consumer relationships.
---
〉〉〉 Get Your FREE Pricing Audit  〉〉〉
---
Conclusion
What the beauty industry has taught us all (regardless of our industry) over the past 12 months is that even when times get tight, consumers will continue to indulge in little luxuries. People still want products that meet their needs. However, now, more than ever, consumers will sacrifice higher-priced luxury items and buy a cheaper, but innovative alternative. 
For e-commerce, dynamic pricing and innovative product featuring customer safety is a major focus. People buy good quality products that they know fix a problem without harm. Brand reputation and stories are the centres of a company's marketing plan for beauty products across channels.
---
For a comprehensive view and marketing research on integrating a high-performing capability team in your company,
Download a complimentary whitepaper on How To Maximise Margins.
Are you a business in need of help to align your pricing strategy, people and operations to deliver an immediate impact on profit?
If so, please call (+61) 2 9000 1115.
You can also email us at team@taylorwells.com.au if you have any further questions.
Make your pricing world-class!