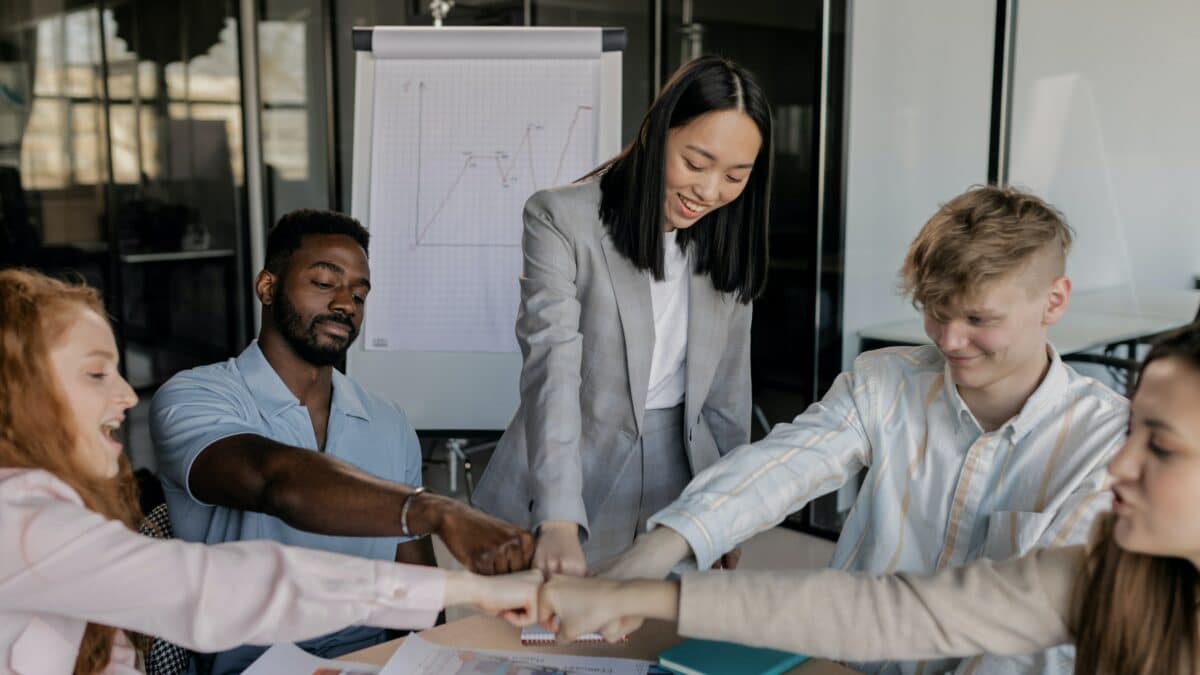 Maximise Your Profits With These Successful Sales Team Practices 🦾
All businesses dealing with customers have selling at their heart. In-person meetings with both clients and salespeople were once central to B2B buy and selling. Today, digital communication is permeating almost any aspect of the business. As a result, some organisations have been asking, "Will salespeople still be needed?" If so, then what is the best way to have a high-performing sales team culture?
---
>Download Now: Free PDF How to Maximise Margins
---
Although many companies still employ salespeople, two powerful influences are reshaping the answer to the previous questions. First and foremost, personal and organisational tech-savvy is increasing rapidly, even for those who were initially computer illiterate. Second, emerging technology allows firms to engage customers in ever-richer experiences, both digitally and virtually.
At Taylor Wells, we believe that businesses must adapt to the evolving landscape of markets. Salespeople play a huge part in both traditional and virtual realms of buying and selling. In the end, you will learn how to strengthen virtual connections with clients with the help of your salespeople. This is how you create the high-performing sales team culture that your business deserves.
In this article, we will discuss salespeople's important and indispensable roles in the digitalisation of businesses. We argue that salespeople can bring more customers, help existing customers realise value, and offer to buy and sell solutions. Then, we proceed with explaining how to create a strong business and sales culture to avoid copycat culture.
---
 Table of Contents:
I. Crafting a High-Performing Sales Team Culture in the Digital Realm
II. How to Create a Strong Business and Sales Culture To Avoid Copycat Culture
---
---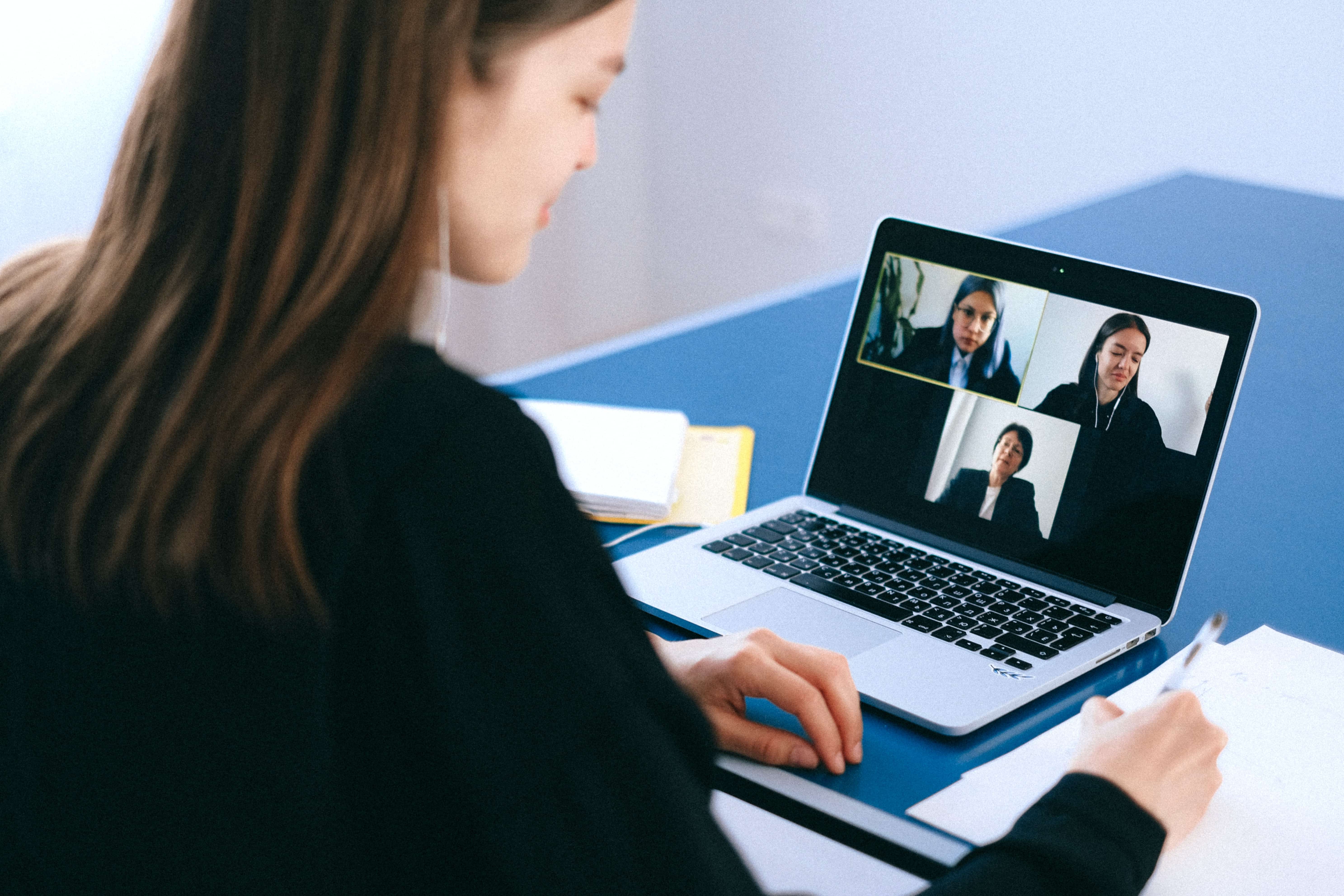 ---
Crafting a High-Performing Sales Team Culture in the Digital Realm
---
Salespeople's traditional roles as advertisers and order-takers have transformed. Today, sales teams are even more valuable in the digitised commercial world.
Sales personnel provide value to both potential and existing clients, just as consumers spend a lot of time interacting through digital platforms. They also assist sale and purchase entities in identifying a mutually beneficial solution to their concerns.
Salespeople bring in new customers…
Salespeople have a vital role in customer acquisition. For example, Google Cloud Services (GCS) sales team was once less than one-tenth the size of the top competitors, AWS and Microsoft. GCS executed mass hiring to increase its share of the rapidly growing enterprise cloud market.
Their sales force coverage tripled within a year as a result of hiring sales executives. GCS penetrated many more enterprise accounts. The outcome? The growth was dramatically higher than the overall market.
Digital connections alone cannot match salespeople's capacity to bridge mutual gaps in knowledge with new customers in such complex matters. This is extremely important when solutions, such as services, are not context-specific or have unclear aspects, such as logistics.
Salespeople bring value to current customers…
With expansion sales, salespeople's roles as mutual-knowledge-gap closers remain. Businesses are adding roles to help customers realise value, particularly when services are subscription-based, as in SaaS, or consumption-based, as in cloud services. This is true even as the cross-selling and up-selling shift to digital self-service channels.
Customer usage is the major factor in renewal and growth. The value determines usage. In relation to this, customer success managers work primarily using phone and video to assist existing clients in maximising the benefit of their purchase.
Internal sales vs. External sales
Have the lines really been blurred between inside and outside sales? What's the difference between the two? First, internal sales typically use remote selling from their office desks via phone, email, or digital platforms like social media, eCommerce, and websites. B2Bs in the tech or SaaS industries often choose this type of deal rather than in person.
External sales, however, are frequently used by those in the retail, brokers, real estate, and travel industries where they go out to meet potential clients and close deals in person. External sales can often happen in malls, stores, shops, trade shows, at your local weekend market, and at conferences.
More interestingly, in Linkedin's published data, internal sales represent 46% of the 5.7 million sales professionals. While 53% represent external sales. But as the digital era and new normal of automation, and e-transactions now really blurred the lines between the two practices?
Today's industry, market trends, and buying patterns call for a hybrid of internal and external sales in the past 5-10 years. Yet the goal of sales professionals to connect, engage with prospects, and close deals remain imperative. Building trust, rapport, and bringing value remain crucial to the conversion rate, referrals, and retaining loyal customers.
In fact, a study by Xant.ai showed that big companies with a $500mn revenue or more used external sales. While smaller businesses with a $50mn revenue relied on internal sales agents more. The combination of the two concepts have been highlighted by the virtual environment demanded by the Covid-19 pandemic lockdowns. Hubspot further explores the numbers and changing trends over the past year.
Pricing Tips For A High Performing Sales Team Culture:
1. It's critical to keep an eye on the competition. You can identify out what people are willing to pay for competing products and use that as a starting point.
2. Every product has a specific market in mind. Determine who is most likely to buy your product and factor that into your pricing.
3. Help create an ideal profit margin for your company. Choose a solid, realistic estimate that allows you to operate and develop.
For the best sales team culture, we strongly advise for the collaboration with pricing teams. Our findings show that with the right set-up and pricing team in place, incremental earnings gains can begin to occur in less than 12 weeks. After 6 months, the team can capture at least 1.0-2.25% more margin using better price management processes.
After 9-12 months, businesses are very often generating between 3-7% additional margin each year as they identify more complex and previously unrealised opportunities, efficiencies, and risks.
Salespeople offer sellers and buyers a mutually beneficial workaround…
Sales staff aim to build consensus when there are multiple decision influencers in a buying organisation. Salespeople's underplayed role is to help in the alignment of the perspectives within their institution.
For comparison purposes, a sales manager is involved with sales metrics, a marketing manager is concerned with product mix, and a finance person is interested in margins. 
A cloud services provider's account executive may negotiate on behalf of a technology buyer to make sure they get the best possible deal. They are responsible for connecting clients with experts all over the world. How do they do this?
Connections in a High Performing Virtual Sales Team Culture
We realised how important are salespeople to business even with the shift to digitalisation. Customers keep turning to sales representatives for assistance in overcoming difficulties, even as simple seller-buyer interactions transition to digital.
Inside sales and hybrid roles, in which salespeople communicate with consumers virtually and in person, are rapidly replacing conventional field sales roles. In this matter, many of the in-person connections previously established needed to switch to virtual.  
You must know how to maintain and strengthen customer and salespeople's virtual connections. This is necessary to remain profitable in an ever-changing landscape. Here's how you can utilise the virtual realm:
A high performing sales team culture is when buyers and sellers trust each other…
There are many ways in which trust can be built even when sales are performed virtually.
As an illustration, a seller of customised enterprise software set up an inside sales team to market supplementary products to customers after the software was installed. Another is a supply company that rebuilt its entire midmarket sales force with inside salespeople.
Numerous examples also show field sales positions evolving into roles that are hybrids. For instance, a sales team in the media industry refocused in-person efforts on acquiring new customers. They shifted 80% of its sales retention activity for midsized customers to digital and virtual channels.
Furthermore, a nonprofit organisation may supplement in-person conferences with loyal donors with informal small group virtual consultations. This method is extremely effective in terms of generating ideas and support.
A high performing sales team culture is when buyers are enthusiastic and offerings are diverse…
Virtual selling can be utilised for new customers and products as well as repeat sales.
Customarily, the drug companies launched new products having sales representatives meet with healthcare professionals in person. During the pandemic, several successful and mostly virtual, launches of new treatments for serious conditions occurred.
Although it is important to note that new drug rollout that was less differentiated from available treatments fared less without in-person sales. So, how can salespeople use virtual selling to its full potential?
High Performing Sales Team Culture: Maximise Virtual Selling and Prevent Drawbacks
Sellers are quickly realising that effective virtual sales require more rather than simply transferring what was conducted in-person to a video or phone engagement.
To realise a high performing virtual sales team culture, utilise its significant benefits.
Buyers and sellers bring together partners and experts from various locations. Participants find information faster and share it on the screen. Digital and AI-driven cues also guide discussions. Moreover, meetings can be recorded.
Nevertheless, good virtual sales team culture isn't appropriate for every situation.
Several hands-on operations, like demonstrating physical aspects of products, are incompatible with virtual. Furthermore, virtual is less efficient with customers who do not usually use computers. An agricultural products company, for example, struggled to connect with farmers virtually.
A key account manager may believe that their opportunities come from casual customer conversations, whereas a salesperson can sense how customers feel when they are with them.
---
〉〉〉 Get Your FREE Pricing Audit  〉〉〉
---
Conclusion
A part of a business strategy has always been customising services to meet the needs of customers. Now, it also about customising forms of communication, determining the optimal balance of face-to-face and virtual interactions. In this case, personal selling, as well as digital outreach and customer self-service, are all alternatives.
Progress prompts tailoring connections at each buying and selling stage to the rapidly evolving buyers' awareness and preferences. As remote virtual experiences get compelling, the metaverse will become more relevant.
Consequently, the transition from face-to-face to hybrid connection will keep going. But there's no need to speculate on whether digital will eventually replace salespeople. Businesses should instead concentrate on how salespeople and digitalisation can coexist. This will surely create a high performing sales team culture and provide exceptional customer value and trust.
---
---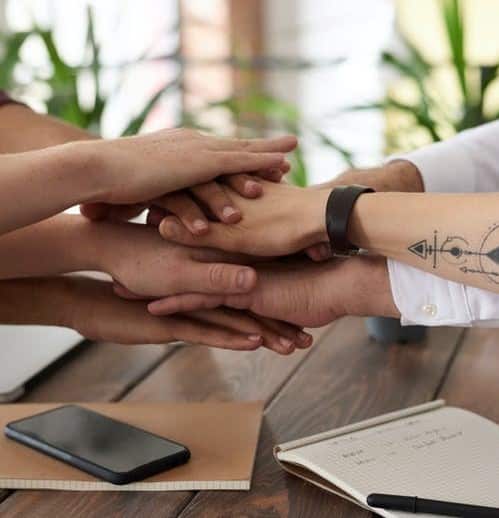 ---
How to Create a Strong Business and Sales Culture To Avoid Copycat Culture 
---
Have you ever worked in a sales team or business culture and thought everyone including the business leaders, seem eerily alike? If you said yes, then you're not alone. As a leader in your industry, how do you create a strong business sales culture? How can you execute an organisational function that creates the best effect and stay conscious of the culture of running a business?
In an era of globalisation, there are labour market imbalances concerning race, gender, and minority groups. Today, employees of one company usually come from a variety of educational, socioeconomic, and cultural backgrounds or upbringings. But did you know that organisations also experience imbalances in cognitive diversity?
We can refer to this imbalance in cognitive diversity as "Copy-Cat Culture." Copy-Cat culture is a business occupied with homogeneous teams of like-minded thinkers: "Stepford Teams" with few cognitive overlaps and insufficient opposing beliefs, attitudes, thoughts or new ideas.
What is Sales Culture?
Sales culture reflects the perceptions, behavioural patterns, and practices that your sales team exhibits in any given circumstance and workplace. It doesn't matter if sales and customer engagements are high or low, business sales culture is always crucial. A strong successful sales culture will improve your team while making a great impression on your clients. Whereas a bad one might have the reverse reaction.
A successful sales community culture is characterised by fair competition, constant education and training, and flexible thinking. Bear these attributes in mind as you work to improve and sustain your company's best business and sales culture.
Effects of Sales Culture on Business
Before we get into how you may develop a robust, diverse, and value-based mentality while avoiding instilling a copycat culture, let's first explore why it's crucial to understand sales culture. What is its significance? What effect does it have on your business?
Cultural factors have a large impact on business and sales. It is best when professionals are being managed depending on their values and priorities, which are influenced by culture. Culture also affects the operational fields of marketing, sales, and distribution. It can have an impact on a firm's assessment and choice on how to best penetrate a new market.
Here are 3 influences of sales culture on business:
1. You can develop a powerful brand identity through culture.
A company's goal is to develop and maintain a consistent brand persona throughout markets, which is inherently tied to business and sales culture. It is something that distinguishes the brand and gives it a competitive advantage. For instance, customers who respect the business's culture are more likely to desire to connect with it. They may even become brand advocates themselves.
2. The success of attracting and retaining employees is shaped by your business and sales culture.
A strong brand identity that embodies the culture of the institution also serves to attract great talents. When an individual's views and values connect well with the structure and culture of the organisation, then the company will also have high retention rates.
3.

Culture

will

certainly encourage organisational harmony and success.
As a business, you frequently employ several strategies, in aspects such as marketing and sales. Of course, strategies are crucial. Nevertheless, culture is everything when it comes to implementing those strategies and initiatives. Culture can indeed make or break a business, especially in difficult circumstances. So how will you build the most ideal sales and business culture?
How to Create a Strong Value-Based Business and Sales Culture
Many businesses operate with a copycat culture because they may feel the need to fit in, survive, and avoid the backlash of going against "Group Think."
Most leading blue-chip organisations have a mandate on diversity from business leaders to stop copy-cat culture and encourage creative thinking and new ideas. Leading with a strong business culture of innovation should highlight employee engagement. It must set standards for organisational performance that aim for customer satisfaction and loyalty. However, good intentions and well-meaning HR policies are not enough. Not when they aren't implemented consistently.
Research clearly shows a copycat culture is alive and well in a lot of blue-chip organisations. In fact, there are more CEOs on the FTSE and FT500 share indices with the name John than there are women, and just 6% of tech staff in Silicon Valley are black or Hispanic.
Still, after years and years of towing the corporate line, most employees struggle to think differently and adopt new views in their recruitment strategies. Innovation is inextricably linked with diversity and in fact, it drives an organisation's prosperity.
Discussion: 6 Steps to Creating a Strong Value-Based Business and Sales Culture
1. Hire the right people.
Sustaining a value-based sales culture and setting an example for other companies is part of understanding why the organisation is in business. Bad hires impact teams, so Cognitive Testing for Sales Team Roles helps you select the best fit for your targeted market and customers.
In other words, hire charismatic people (they'll be interacting with customers a lot) whose purposes are aligned with your company's long-term goals. They understand what it takes to keep customers and commit to service excellence. Similarly, cross-functioning teamwork must be trained in sales, marketing, and pricing concepts.
2. Give support and promote communication.
Communicate expectations from the start. The senior management in a strong business and sales culture fixes team diversity and underperformance. There has to be a scientific approach and everyone has to be on the same page with common goals, collaboration, camaraderie, and motivation.
How you set up high-performance pricing and sales teams must be centralised with values that function for better teamwork in serving a consistent mission. Also, reinforcement across functioning teams in the same direction keeps them engaged in the company's vision. Similarly, sharing of ideas and feedback must be a two-way channel for managers and sales teams.
There must be specific goals such as: converting X number of leads into customers or upgrading X customers to premium services. You wouldn't want the team to set aside their personal beliefs/ideas, be afraid to speak up and adopt the opinions of others to blend in.
3. Develop creative solutions.
Deliver the best customer experience even in uncertain times coupled with New Sales Strategies and Barometric Price Leadership. Constant innovation sets you apart from the tight competition. So, spend time with customers and treat them more than numbers. Customers hate businesses that think only about money. Also, experiment with data using Technology and Automation.
Solverboard is a digital innovation management platform that started in 2015. Eventually, managers had to step in to define clearer roles for their staff and realised that it takes time for them to innovate and implement creative solutions. For them, being busy didn't always mean productivity. So, they developed a space for ideas to thrive and redefined expectations of working as a performative measure or presenteeism.
Adaption-innovation skills are both important as creative thinking and structure must blend together. Adaptive people tend to solve problems with structure, while creative leaders work best with less structure.
4. Foster a coaching culture.
Coaching has become a development tool in successful companies. More importantly, creating a strong business sales culture can mean different things for each organisation.
When employees commit to those values, no matter what or how rigid they are, it leads to the common goal of providing the best Value-Based service. Therefore, it's quite rare that HR policies are the main drivers of culture and organisational performance.
A culture of learning development, training, and sales coaching help acknowledge successes and failures. Certification and short courses help teams learn from past achievements, and mistakes, and adapt. Also, tools should aim for more than monthly or weekly targets and product features. Instead, focus on skills like negotiation strategies.
For example, Balfour Beatty Workplace has been around for 100 years. It recently switched from engineering services to a facilities management business. It has a total of 12,000 employees and the company needed a new strategy of organisational performance to build relationships with its clients.
As a result, BBW created Developing Leaders Programme for 3 years time frame. This was to address how middle managers had to become business leaders. What resulted from internal leadership, support, supervision, training, and coaching? 88% of participants were promoted to Area/General Manager roles. At the same time, 42% progressed to senior roles, while opening up innovative conversations with clients.
5. Build accountability and recognition in your sales culture.
The workplace should be designed in an environment of accountability. This is to discourage unprofessionalism and encourage individual leadership skills and ownership. There should be a clear definition of roles in sales and pricing teams. So, build a track of best practices and habits for sales target and discipline. There must be an initiative to seek information, provide, and receive feedback.
The objective of accountability shouldn't be about seeking out who to punish. This will create fear and a tense work environment and discourages speaking up and trying out innovative strategies.
Rather, appraisal sessions should emphasise an employee's ability and consistency to practice organisational core values. Ultimately, it boosts employee productivity, morale, strengths, and individuality is valued. It rewards behaviours and performances that reflect company values.
Recognise efforts, and leadership skills, and openly share and test out ideas. Give praise and credit where it is due without overcompensating. Similarly, a sense of accountability creates a metric for measuring progress, management styles and skills, coupled with healthy competition incentives. Ultimately, action brings results as sales teams deal with rejection daily.
6. In some cases, there is a need to rebrand core values.
Some businesses still continue and operate with the same core values that made them the most successful. At times, that's even after being acquired. For some companies that grow, the strength of their business dwindle. So, as a business grows, so should its core values.
Implications: Achieving Diversity and Innovation in Sales Culture
The manner of the recruitment process, evaluation, appraisal, and training including skills retraining or refresher courses, all make a difference in retaining employees. But diversity makes just as much of an impact.
In a study done by Boston Consulting Group, startup and tech companies with diverse management were more innovative in their business approach and strategies. They also produced 19% more overall revenue compared to their counterparts who are below the average diversity score.
Also, companies that embrace gender diversity are more competitive, outperform their counterpart by 27% in value creation, and are more profitable by 21%, according to a Mckinsey research.
By 2025, the average workplace will be dominated by millennials? Millennials have a different definition of diversity that pertains to experiences, individual opinions and perspectives – rather than just race, gender, or religion.
A survey from Pew Research Centre gathered data that showed that women excelled in several areas in creating a strong business and political culture. They were 34% better at setting compromises and more likely, to be honest, and ethical. 25% are better at mentoring and more likely to stand up for their beliefs, while 30% more women deliver fair compensation and benefits to their employees.
---
〉〉〉 Get Your FREE Pricing Audit  〉〉〉
---
Bottomline
A leader who understands what makes high-performance teams will bring the right mix of people together. To create the best pricing team, a leader who can build a psychologically safe business environment will break through the copycat culture. Then, re-build a culture of accountability and innovation.
With all the changes happening across many industries today, letting staff members feel safe in their roles is one of the biggest challenges that employers and business leaders face. This is especially true when it comes to taking risks and finding solutions.
Being different can be difficult and divergent opinions often face scrutiny rather than praise. But organisational culture, conversely, seems to instinctually churn through people that deviate from the norm.
Modern pricing teams are becoming less open to sharing their true thoughts and input. All the while, performance and results suffer as businesses now realise that creative thinking solves more problems. Most of these problems are complicated that even AI can't fix.
---
For a comprehensive view and marketing research on integrating a high-performing capability team in your company,
Download a complimentary whitepaper on How To Maximise Margins.
Are you a business in need of help to align your pricing strategy, people and operations to deliver an immediate impact on profit?
If so, please call (+61) 2 9000 1115.
You can also email us at team@taylorwells.com.au if you have any further questions.
Make your pricing world class!