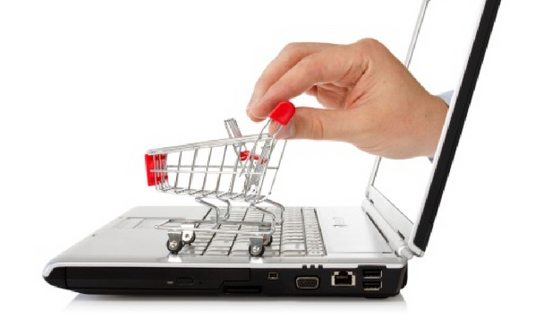 Retail Pricing Strategies: Strange Things Happening With Australian Retail Prices
Leading retailers Woolworths & Coles and pure-play online businesses – Sephora, Mecca, ShowPO, ASOS, Prettylittlething, the Iconic; and even pet food business PetCircle  – use online retail pricing strategies, tailored promotions and customer loyalty to drive margin increases on some products of up to 60%.
Developing better retail pricing strategies and tactics in a new digital retail environment is now a burning priority for CEOs in Australia. Thus, they need highly skilled teams to help them do it:
Customers now make cross-channel buying decisions. They are starting online on their mobiles and computer even if they end up buying from the store.
Customers are using the internet to remember prices. They no longer rely on their memories or a notebook to compare prices across retailers, they go online and use price-comparison sites. Even new concepts such as crypto-currencies are appearing.
Pure play online retailers are now re-pricing top-selling items up to 12 times a day. Amazon, Alibaba and even Uber are dynamically managing their prices in relation to their competitor's prices and can respond to their competitors in less than 1 hour.
Customers now demand personalised offers, promotions and deals. Retailers are now creating personalised promotions based on someone's shopping history.
Retailers are now hiring technical pricing and data talent to maximise revenue. Large, medium and small businesses are searching for people who can make money out of data. Data analytics and modelling are not enough – they want people who can turn data into margin growth.
---
 Table of Contents:
I. Retail Pricing Strategies: Strange Things Happening With Australian Retail Prices
II. Retail price management: The End of Treasure Island in Australian Retail 
III. Online Retail Pricing Strategies: How Not to Get Scammed
---
---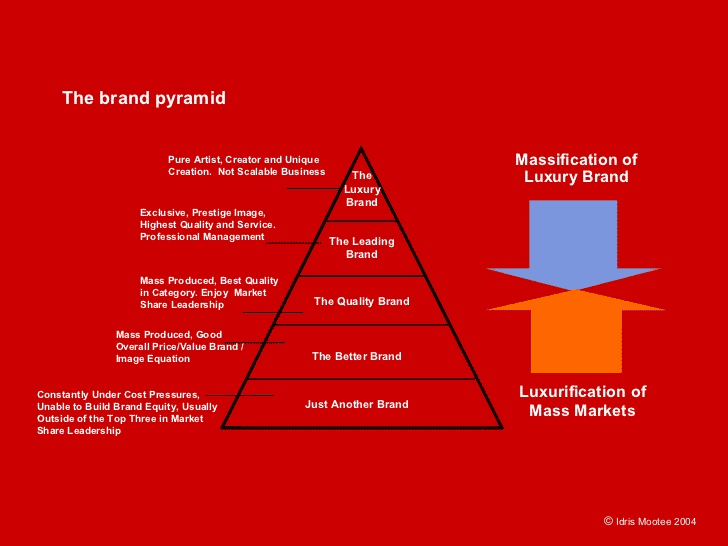 ---
Retail Pricing Strategies: Strange Things Happening With Australian Retail Prices
---
What are the latest retail pricing strategies?
Many retailers are responding to the new online digital retail era by reducing their prices for most items to keep up with Amazon's retail pricing strategies.
A large number of retailers are taking the predictable path of high-low pricing usually a bit lower than their competitors. To drive volume and hold onto customers – very tactical retail pricing strategies.
Some retailers are attempting to improve their online retail pricing strategies by optimising their prices. Most retail pricing strategies and optimisations, however, still appear to be automating cost plus thinking at the category price level.
A handful of very talented pricing and data teams are bucking the typical retail pricing trend and well on their way to figuring out how to optimise at a very granular, line-item price level while managing price and data complexity.
We see some exceptional examples of teams transforming their retail pricing strategies and sales techniques to re-connect with the market and customer by:
Building and referencing competitor price indexes
Developing individual line item elasticities
Creating dynamic pricing groups based on individual line item value drivers (rather than static category level segments)
Recalibrating statistical modelling with new data and information sources (i.e., user reviews, search, click-through, bounce, purchase rates)
Creating a set of line item value price groups to understand demand (rather than just category level segments).
Refreshing their prices more frequently and more precisely (i.e., move different items in and out of different price groups based on shifts in the market.
Stimulating and tracking the relative values of goods and services across multiple segments.
Price elasticity is currently one of the best methods of understanding customer responses to line item changes. However, price elasticity will only give you one view of how online shoppers respond to different price points.  Many major retailers are now combining price elasticity with several other measures and indicators of customer response (not necessarily data-driven) to act as lead indicators of traffic change over time.
Implications
If you are thinking a basic price optimisation is your silver bullet solution to drive better online retail pricing strategies, you'll probably end up losing hard-earned margin and price perception. Especially if your competitors are optimising their retail prices at a more granular, line-item level across multiple segments.
It'll only take a matter of days before your teams begin to react to competitive price pressure, especially if they are relying on inflexible pricing structures and optimisations. Don't be surprised to find that your teams have been using deep discounts and random promotions and deals to win new business from frustrated customers actually looking for more personalised offers. Don't be surprised when your online competitors start winning high-value customers willing to make impulse purchases and big-ticket purchases because they invested more time, care and resources into their online pricing retail strategies and internal IT and pricing capabilities.
Bringing advanced price practices together requires investment in a sophisticated pricing capability, dedicated team resources and an aligned pricing culture. It takes to 2-3 years to fix up a reactive cost-plus pricing culture as teams work at cross purposes to figure out how customers really value their products.
Price optimisation is an ongoing process, not a silver bullet solution.  As you go through the process, make sure you have the right teams, skills and thinking in place to implement more sophisticated retail pricing management and tactics.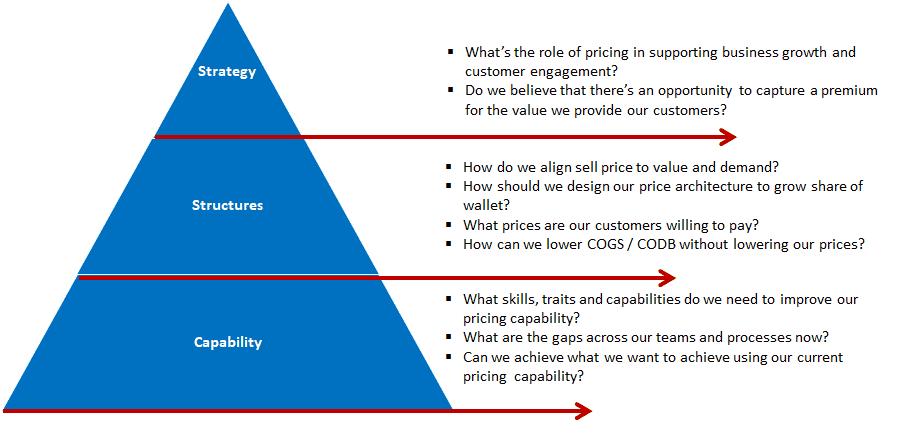 Next step
To execute more sophisticated pricing retail strategies, you'll need dedicated price and data analytics teams with the capability to govern line-item price decisions.
Below listed are some of the technical skills that key pricing, commercial and category management teams will need to be across to implement retail pricing strategies in the new online retail era:
Statistically testing
Price elasticity
Price trials, tests and experimentation
Store or zone rules & trending by the competitor
Contribution margin analysis & cost pass-through rate
Category analysis – markdown effectiveness, stock-inventory levels
However, technical skills alone are not enough to drive retail pricing strategies, pricing and category teams also need strong communication, strategic influencing, leadership and passion to make the journey to a high-performance pricing culture.
Successful retail leaders, for example, actively pursue financial results without making other stakeholders and teams pay the costs. They understand that price optimisation and the retail pricing strategies that underpin it are only the first steps in the journey. They are 100% committed to making the journey to a high-performance culture. However, truly successful leaders believe that how the business makes the journey to high performance is at least as important as getting there.
Conclusion
There are new trends in the online pricing retail marketplace that are impacting online and brick-and-mortar retail pricing strategies. We see leading Australian retailers transforming their retail pricing strategies, including their organisational structure and team structures.
We see some exceptional examples of advanced pricing and analytics being successfully executed in the online retail space. Also, we see a larger number of Australian retail businesses still figuring out how to set up and integrate a new pricing capability within the business and falling behind their competitors.
Evidence shows that high-performance retail teams and organisations are not just technically skilled, they are passionate about achieving clear financial goals and contributing to retail pricing strategies.
Successful retail pricing strategies start with exceptional leaders from all levels of the business: Leaders who care enough to guide the organisation to a new definition of pricing success. Leaders who are passionate about results, but not defined by them. Furthermore, leaders who see the journey from A to B as at least as important as the dollar upside that they'll get at the end. Leaders who fundamentally believe that you can't expect people to buy in to a new vision for pricing when the journey to profitability was slow, miserable and unnecessarily painful.
---
〉〉〉 Contact Us for a FREE Consultation〉〉〉
---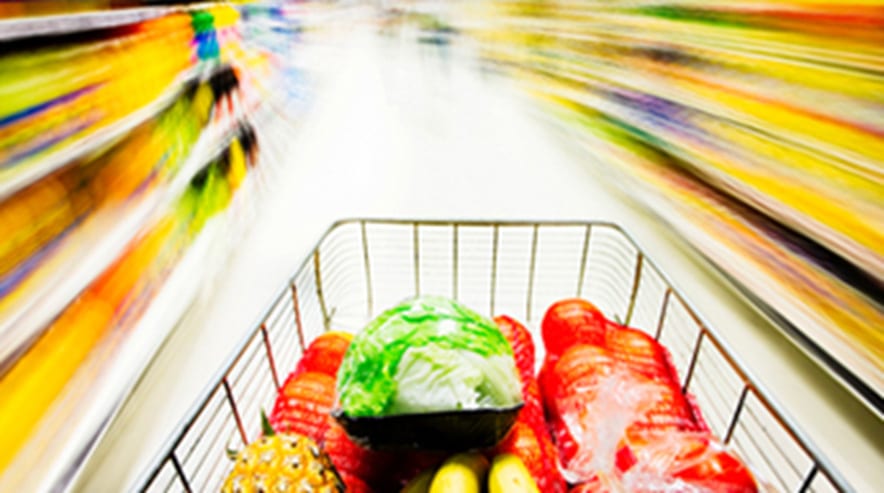 ---
Retail price management: The end of Treasure Island in Australian Retail
---
"We're in a low inflation, almost deflationary environment – we're benefiting from lower commodity prices as well but rate [price] realisation is definitely the challenge in Australia at the moment."
— Alison Watkins, CEO Coca-Cola Amatil
Australia has been called Treasure Island by the overseas firm in the past – this appears to be changing. Over the past two years, grocery suppliers in Australia have been adapting retail price management and grocery channel strategy to regain control and selling power with retailers. Many are looking for new ways to work with retailers to survive. Others, however, are less prepared and under-resourced; struggling to reach margin targets with low leverage category strategies, excessive discounting, blanket annual price rises and erratic relations with retailers (e.g. Arnott's refuses to supply Coles with Tim Tams).
Leading companies, like Mars, Nestle, Coca-Cola Amatil, Woolie X, and Goodman Fielder have all recruited high-calibre retail price management teams over the past years to both innovate and defend against enduring pricing battles (i.e., demands for lower prices, excessive discounting, private label proliferation, and changing consumer preferences).
Investment in people to optimise revenue and margins should not be considered a cost in the traditional sense of headcount. The challenge for businesses is to deploy resources where there will be a return on capital. Retail price management is your most powerful profit lever and if left unattended or inadequately resourced can become your biggest source of margin risk.  Many companies have reviewed their people assets, making serious and ongoing investments in building well-designed pricing and commercial teams. Other FMCG suppliers, however, haven't made the same level of investment and have become complacent, accepting a fate of lower prices and margins.
What you will learn from this article:
In this article, we will discuss the FMCG pricing battle and key implications on Australian FMCG businesses.
We will explain how an investment in retail price management teams can help boost revenue and increase profit (as well as support the business to navigate challenging times ahead).
The enduring retail price management challenge for FMCG
The Australian FCMG industry is quite unique from anywhere else in the world because of a largely duopolistic retail market. Coles and Woolworths account for nearly two-thirds of Australian grocery retail sales with gross margins including trading terms in excess of 40%+ across nearly all categories with overall EBIT margins running at 6.0%+. These EBIT margins are some of the highest in the supermarket retailing in the world.
With Woolworth's backward integration through the supply chain and Coles successful "down, down prices are down" pricing strategy, both highly profitable and powerful grocers have strengthened their buying terms, doubling penetration of their own brands and removing even more "substitutable" products from their supermarket shelves.
Price inflation is also a significant growth factor in Australian FMCG: A basket of goods being nearly 50% more expensive in Australia than in the UK. The financial benefits of price inflation however are not evenly distributed across the value chain.
How does this affect retail price management?
Overplaying price.
In some categories suppliers aggressively use price growth to maintain market share. The long-term effects of over-promotion mean that in many categories up to 70-80% of all volume is sold on deal. This destroys baseline sales and full price profitability.  Consumers come to learn that the product is always on promotion in either Woolworths or Coles and simply buy when on special.  These economics are unsustainable when trading terms have been developed with the assumption that only 30-50% of all product will be sold on a deal.
Setting unrealistic targets.
FMCGs often set unrealistic top and bottom-line growth targets to grow margins. A decision that often leads them to manage their businesses for the short term. Many retail price management teams are forced to cut back on brand marketing in order to hit a profit target. Others increase prices and very often price increases lead to unexpected volume losses. Suppliers are then forced to "deal back" prices by running increasingly deep and frequent promotions. Each of these actions makes it even more difficult for suppliers in the future.
Specialist pricing teams can help you boost revenue & increase profitability
In order to reshape pricing strategy in a market with numerous pricing challenges, leading FMCG businesses like Coca-Cola Amatil, Mars and Arnotts' have heavily invested in designing and building their pricing and commercial teams. They have sought to define new roles, teams and business priorities against pressing commercial challenges and business model constraints. They have taken time to understand how their retail price management and commercial teams should engage with each other, the sales force, major accounts and consumers to boost revenue and grow profitability.
As a way of ensuring that they have correctly aligned the right people to key business strategy, these businesses have chosen to recruit and build their teams in the best way possible. They regularly evaluated their people assets; looking for high potential executives, and leaders of the future. They also remove unsuitable people from the business to weed out toxic subcultures in the business.
What leading FMCG businesses are doing
Since taking over from former CEO Terry Davis in March 2014, Alison Watkins has re-structured CCA's entire senior management team and hired numerous specialist pricing, revenue and commercial management positions. She announced plans to invest $100 million from cost savings into innovation, marketing and recruitment, and sold a 30% stake in the Indonesia business to major shareholder like the Coca-Cola company for $US500 million to fund further market development.
Coca-Cola is facing unprecedented times. For the first time in CCA's history, large numbers of consumers are switching to alternative beverages, which is seriously challenging Coca-Cola's business, pricing and revenue models.
Implications
FMCG pricing challenges are not going away. It is vital to prepare and build teams that can identify margin opportunities and risks amidst an industry characterised by lower prices, growth in private label and changing consumer preferences.
Taylor Wells believes that grocery suppliers will continue to feel pressure in the following into 2016-2017:
There will be a continued and heavy reliance on annual price rises; creating even more opportunity for low-cost competitors like Aldi, Costco and the latest entrant, Lidl to attract bargain-seeking consumers.
There will be even more private labels occupying an even greater percentage of consumers' shopping basket.
There will be more customer consolidation (i.e., supermarkets, warehouse clubs, and food distributors) taking place in major markets, resulting in a reduction in customer numbers and spend.
As Bernardo Hees, CEO of Heinz says in a video message released to Kraft employees in April of last year after merging with Heinz: "In many places, our similarities will create synergies and our differences will open up opportunities…but we all understand that change is never easy and brings with it a lot of uncertainty and questions."
Conclusion
In Australian FMCG, price inflation is a significant growth factor. It's almost 50% more expensive in Australia than in the UK just for a basket of goods.
A lot of retail price management teams are forced to cut back on brand marketing just to hit a profit target. Others increase prices. However, oftentimes price increases lead to unexpected volume losses.
Leading FMCG companies have discovered how to boost revenue and grow profitability. They have taken time to understand how their retail price management and commercial teams should engage with each other, the sales force, major accounts and consumers.
---
〉〉〉 Contact Us for a FREE Consultation〉〉〉
---
---
Online Retail Pricing Strategies: How Not to Get Scammed

🦹🏿‍♂️
---
Not everybody knows about online retail pricing strategies. It doesn't take a genius to figure out how retailers study consumer behaviour and pricing strategy to price their products. But one particular pricing strategy for online business seems to be at the centre of a controversy. These are the comparison websites.
Trying to get the best buys from the comparison sites can be tricky. It takes a lot of deep surfing and understanding how those websites operate. Sometimes, they don't even show the whole picture. They are basically a commercial operated site and use low price comparison deals to attract the consumers. However, it is not a free site and they make their money out of the advertisers.
More people are going online to transact their business from grocery shopping to booking a flight or a hotel room. It is predicted by Cybercrime magazine that by 2022 there will be 6 billion Internet users and more than 7.5 billion by 2030. That is almost 90% of the world population. Many of them don't go outside of their homes to do business.
A Digital Open Book for Online Retail Pricing Strategies
Since the 21st century is an open digital book, any information you provide to websites are being sold to companies studying the effect of pricing strategy on consumer buying behaviours. This is to better market their products. No one is safe from companies pushing their products on the web.
Commercial comparison sites like to show themselves as the consumer's best friend, but as always that is not the case. Take, for example, Trivago. They don't actually always show the cheapest deals for hotel rooms. They use marketing automation software price comparison to promote advertisers who paid them the highest fee. Hotel room rate rankings were based "on which online hotel booking sites were willing to pay Trivago the most".
Most hotels pay 30 per cent booking and commission fee for using their sites. Hoteliers also say they lose about half of their business if they don't sign up to such agencies. They're further hampered by tight contract conditions that prevent them from offering special deals directly to customers.
Consolidators of Airline Bookings
It's not only some of the hotel booking sites that are misleading the consumers. Airline booking sites are up to some price tricks as well. All of them are "consolidators" which essentially is a wholesaler of something. Whether this is: airline tickets or hotels, etc. They buy a large volume of tickets at a discounted price, which they resell on their websites. This "high volume pricing strategy" is how they can offer a lower price than the airlines.
The problem is though, these low prices carry more restrictions than ordinary travel agent or airline. Sometimes more risks too. You might not even get frequent flyer points and perks that are usually part of the airfare. Also, these booking sites have limited staff. Customers' common complaints include not getting through to a customer service representative to answer a question or solve a problem.
Real-world examples of Online Retail Pricing Strategies
The energy sector is no exception either. For example, in 2018, the Australian Competition and Consumer Commission (ACCC) published a report saying that commercial comparison websites often duped customers about the best energy deals. The vast majority of sites operate on a 'commission' model. Meaning, the energy retailer pays the website a fee whenever a consumer clicks to the retailer's site.
The listed energy companies pay the website for the ad placements. In turn, pass the overall cost of the advertisement to the consumers. Adding more burden to an already expensive electric billing.
ACCC also reported another online retailer, Kogan.com for misleading customers way back in June of 2018. ACCC alleged that Kogan raised prices before holding their "end of financial year" sale, offering a 10% discount on most of their products.
However, the said advertisement was believed to be false because Kogan already raised the prices before the promotion. Generally, the increase applied to most of their products was 10%.
In reality, there was really no 10% discount because customers won't get real savings from the said "promotion" as they already hiked up the prices before the sale.
Steps to prevent not getting duped by the comparison sites using Online Retail Pricing Strategies
Make sure you read the fine print on these booking sites. Sometimes going through the site's terms of agreement can be a lifesaver. Clauses like, "no refund" or "no cancellation" in the fine print will save you a lot of trouble.
Find a site to give a number of reliable online tools (from state and federal governments that can help you find the best plans from all providers). It can also notify you if it's time to review your plan.
Don't always believe what you see. Some of these sites contain eye-catching graphics and great deals that can tempt you. Don't allow price gimmicks to suck you. Use your common sense if the sites are leading you on.
Always check more than one site. Don't rely on one site. Shop around and see who can give you the best deal.
Double-check the URLs. If the site doesn't have a secure connection. it's probably a phishing site and out to get your identity details. Check if they have a subdomain of another URL or part of a longer URL.
Watch out for too-good-to-be-true deals. If it's too-good-to-be-true, it probably is. Avoid it at all costs. There is no such thing as something for nothing.
Know how they make their money. Comparison sites don't sell the products themselves. The companies pay advertising placements on their sites.
Go directly to the retailers themselves. Eliminate the middlemen and get the quotes from the sellers. You'll get a much better deal than having to pay the finder's fees of the comparison websites.
Implications
Essentially, the comparison sites are just the middlemen of the retailers especially the service-oriented sector. They just negotiate the price of the product where they get a commission once purchased.
 Retailers and not consumers pay for these websites. Whoever pays the most will get the most prominent display on the websites.
They charged the retailers to advertise on their website. Thus, the price of the advertisement is passed on to the consumers.
Conclusion
In the end, use your better judgement to see if the sites are trustworthy.
Most of the time, these websites have no interest in the consumers' welfare. They're there for profit – and are not a consumer pricing strategy really.
If ranking or ordering of results is based or influenced by advertising, they should be upfront and clear with consumers about this so that consumers are not misled.
More transparency needed in the price comparison market place. These websites are meaningless unless they can guarantee the prices quoted.
Click To Download Your Free Executive Guide To Best-In-Class Pricing Strategy Now.