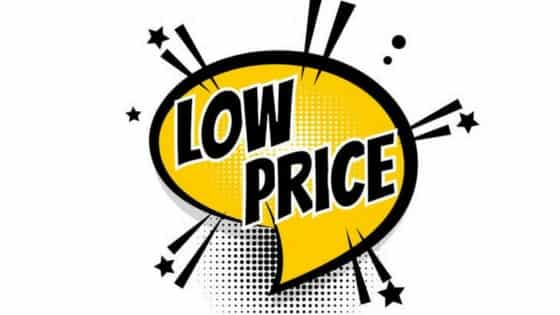 Everyday Low Pricing: A Bargain Offer Or A Pricing Trick Distorting Value? 🍎
Australian merchandise discounters like Bunnings, Chemist Warehouse and now Amazon.com.au have lured your customers away from you using Everyday Low Pricing (EDLP). But does that mean that all retailers should use EDLP to get customers back?
---
>Download Now: Free PDF How to Drive Pricing Strategy to Maximise EBIT Growth
---
Many retailers, right now, are debating whether they should use everyday low pricing as a pricing model to compete to win or merely survive the economic disaster created by COVID-19. Some have aligned their brands with pricing to be more like Amazon – whether this is a good match for them or not. Others have been a bit more hesitant to jump on the everyday low pricing bandwagon. Because they don't have the marketing budgets or balance sheet to withstand an economic downturn or carry the financial load.
In this article, we're going to discuss how retailers can use everyday low pricing to win back customers in the best way possible. The factors that make high/low pricing successful. The risk factors that make everyday low pricing a risky proposition. In addition, we'll provide you with the advantages and disadvantages of using EDLP so you know exactly what the trade-offs are. Furthermore, we'll share with you the EDLP strategies of Bunnings and Walmart.
What is everyday low pricing?
Everyday low pricing is a pricing technique that large brands like Home Depot and Walmart use to set a consistent price that is somewhere between two price levels of competitors using high/low pricing.
High/low pricing is a price-segmentation technique that retailers like Coles and Woolworths use to target a price-sensitive customer segment.
A price-sensitive customer segment is a customer group which is more sensitive to price than other customer groups. Which means that they tend to prefer lower prices and more likely to switch to a cheaper retailer if the price goes up. Research also shows that price-sensitive shoppers can wait longer than other customer groups for the next discount before they buy a particular product. In short, price-sensitive shoppers don't like buying things for their full price and search for discounts and promos. Price sensitive shoppers tend to like EDLP because it guarantees fair pricing. However, some groups in this segment don't like EDLP and will continue to shop around because they like to find even cheaper prices and/or are not satisfied until they find the lowest price.
A price-insensitive customer segment, conversely, consists of customers that value more than just price, perhaps product quality, store layout, range, convenience, customer service. They tend to value the convenience of not waiting for sales to buy their preferred products. They also prefer high-priced products because it infers the products they are buying are worth more than lower-priced products – even if this is not necessarily the case (psychological pricing). Price insensitive value to some degree EDLP – after all no one likes to feel ripped off. However, price for these customers is not their major value driver.
This approach could be compared to a haggle price environment.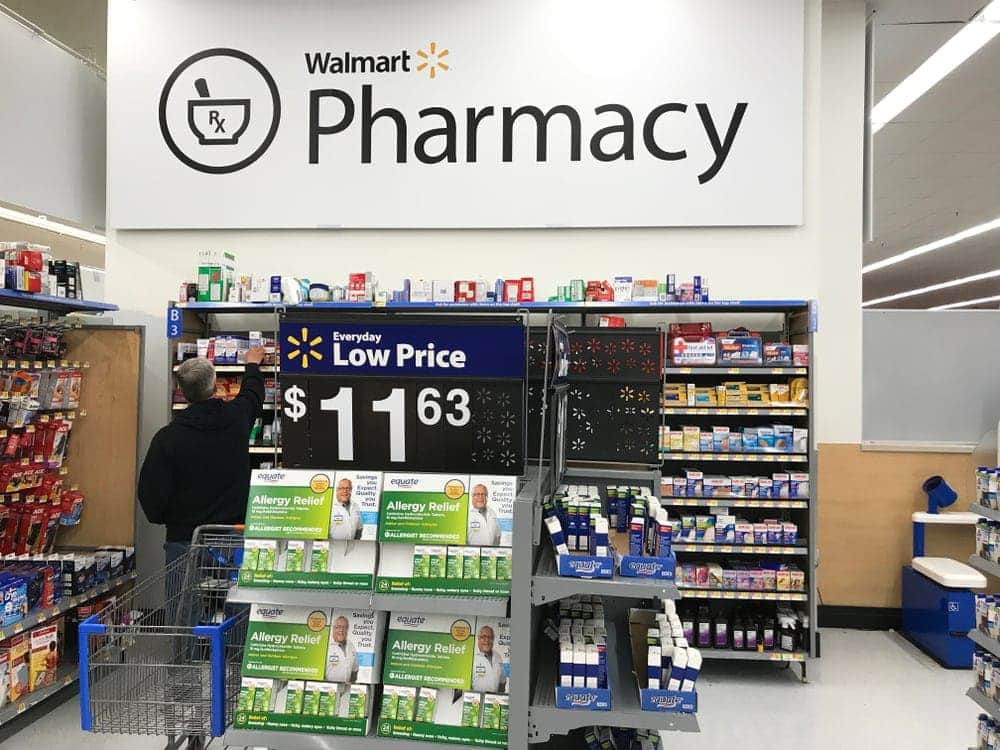 How is everyday low pricing used by Bunnings?
Typically, large brands, like Bunnings use everyday low pricing when they have an accurate read on their customer segments. Bunnings, for instance, know their customer base very well and have long implemented tiered pricing to capture higher margins across different categories. What's more, they've found that c.40% of their price-sensitive customer segment are now willing to pay 1.5% more for the convenience of not waiting for a sale on specific categories.
"Lowest prices are just the beginning" is Bunnings' famous slogan that attracts its shoppers. However, it comes with a price-beat guarantee, saying: "Find a lower advertised price and we'll beat it by 10 per cent." Thus, customers can get the lowest price on its products without waiting for a sale. While Bunnings win a larger share of the market without being restricted to a low pricing strategy or EDLP.
For example, Bunnings pricing strategy of 'price beating' allows them to sell items and at a lower price to their price-sensitive customers and at a higher price to customers that don't bother shopping around. Meaning, they charge different prices to different customer groups. Consequently, maximising yield, like what hotels or airlines do.
Price beating is closely related to anti-competitive price behaviour because it can cause all businesses to raise prices.
However, the company's website states that it does not "pretend to be the lowest at every instant on everything, which is why we offer every customer a Price Guarantee."
"Where, if you find a competitor's lower price on the same stocked item, we'll beat it by 10 per cent. Bunnings' price guarantee applies to any lower price on an item that is currently stocked and available from an online store, or in a physical store in Australia. It applies where the other retailer's final price, inclusive of delivery, taxes, fees and charges, is lower than our price on the day that the price guarantee is requested."
Bunnings is ahead of the curve on playing smart psychological games to camouflage healthy mark-ups. What's more, they are making a great profit from doing so. For the fiscal year 2020, Bunnings' revenue increased 13.9% to nearly $15 billion with earnings also increasing 13.9% to $1.9 billion. Earnings were up 17.8% on the prior year excluding the net contribution from property.
Walmart is another successful company that effectively used an everyday low pricing strategy. The giant retailer offers low prices to customers throughout the year, not only during sale events.
Its purchasing power coupled with its everyday low pricing strategy allows them to overwhelm their competitors across retail categories. Ultimately, Walmart can offer customers lower prices than its competitors, and not even have to provide a better selection of products in any given group.
Walmart's ability to provide its consumers with everyday low prices is the result of a process that was built on some core principles and procedures. The company adopted the strategy since they started and built its reputation on being the store that provides customers with everyday low pricing.
One can argue that Walmart embodies the EDLP pricing strategy. Though the strategy provides small margins, the retailer can generate remarkable revenues from huge sales volume. The EDLP pricing strategy has helped Walmart establish itself as a well-respected company offering low prices.
As of March 2020, Walmart has over 11,500 retail units in various countries and has e-commerce websites too. In the fiscal year ending January 2019, Walmart allegedly grossed 514 billion dollars.
Know more about Price Value and whether it is relative or not.
Advantages and Disadvantages of Everyday Low Pricing
Advantages of Everyday Low Pricing
Businesses benefit from using the EDLP strategy. Here are some reasons why the marketing strategy works effectively:
Demand forecasting is easier
EDLP helps businesses minimise demand fluctuations that typically happen during sales promotions.
Lower marketing costs
Advertising is not expensive as stores need not promote each sale item and advertise sale events individually.
Staffing efforts is lesser
During sale events, stores save time and effort in having to mark down each item.
Disadvantages of Everyday Low Pricing
By setting prices lower than the competition, businesses can gain market share. However, they may not be able to carry on with the practice. The incessant struggle to make up for offering lower prices and selling bigger quantities can put tension in the operation. Some disadvantages include:
Get into price wars
You may find yourself in a price war when your competitors lower their prices to beat yours. And you will lose your competitive edge when you reach rock-bottom price and still, your rival can beat your prices. Therefore, make your message clear to your customers that you're not offering the lowest prices, just low prices.
Poor relationship with vendors
If you persistently haggle for lower prices from vendors so you can pass on lower prices to your customers, you might annoy them. Some vendors may even stop doing business with you. Others may give you defective products so that they can meet your price requirements.
Lesser revenue
You need to regularly monitor the volume of sales of products that were greatly reduced to track if you are getting the ROI on those products.
The reputation of having poor quality products
Customers will suspect the quality of your products once you establish a reputation for having everyday low prices. You'll have a hard time introducing higher-priced and higher-quality products because customers won't trust you offering goods of excellent quality.
Ineffective in having sales
It won't be easy to put products on sale when you advertise everyday low prices. Giving a discount during a sale would lead customers to think that your prices are higher than they need to be the rest of the time because you already claimed that you have the lowest prices.
Discussion
Unlike independent or smaller stores, big retailers like Walmart and Bunnings have more opportunities to set lower prices. They have a pricing team that is continually reading the market and informing their pricing strategy. They also have a much smaller inventory cost than other retailers. Their sales level is constant. They do not need to pay to advertise periodic sale prices. Their volume purchasing means that they get better terms and dating on all their purchases. Put all of this together; they can offer lower prices in the store for price-sensitive customers and the convenience of not having to wait for a relatively low price or discount.
Higher prices help customers raise their internal reference prices. The distinction between high and low prices provides a contrast that humans need to understand and determine value. This is particularly important when the item's quality is difficult to assess or ambiguous as, for example, is the case for fashion retailing.
Typically, it is difficult for the High/low retailer to guarantee everyday low pricing. However, they can offer customers a perceived gain. Paradoxically, though, raising your customer's internal reference price can make it more desirable to obtain the low cost. They know they are something of value for a bargain (ref. Bunnings case study above).
Implication
Ultimately, you should handle an everyday low pricing strategy with care. Everyday low pricing removes the contrast which humans need to determine the value. This resets the conversation to a low price point that lacks significance of meaning.
---
〉〉〉 Get Your FREE Pricing Audit  〉〉〉
---
Conclusion
The Everyday Low Pricing (EDLP) approach, when used correctly, can overwhelm competitors across channels and retailing categories – and as many of these big brands above have shown – they don't even have to provide the best selection or quality of products to increase their share of wallet.
Click here to access your free document on recruiting pricing all stars to boost profit.
---
For a comprehensive view on maximising growth in your company,
Download a complimentary whitepaper on How To Drive Pricing Strategy To Maximise EBIT Growth.
Are you a business in need of help to align your pricing strategy, people and operations to deliver an immediate impact on profit?
If so, please call (+61) 2 9000 1115.
You can also email us at team@taylorwells.com.au if you have any further questions.
Make your pricing world-class!