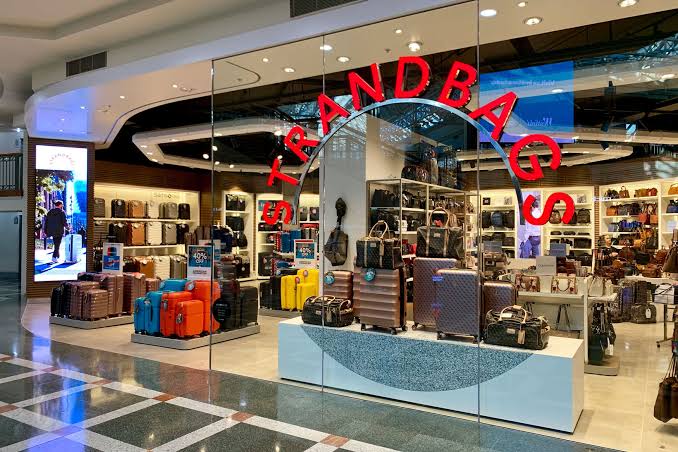 Strandbags Uses Customer Value Pricing Strategy To Make Its Comeback 👜
Can customer value pricing strategy save Strandbags from the digital disruption? Most retail businesses today are transitioning to the digital world to stay relevant. They consider digital marketing as the next trend in business. But Strandbags disagree.
Strandbags is one of the largest in the travel luggage and fashion bag business. Founded in Australia in 1927, the retail store has become a hugely successful business, making it a household name across the country. But despite its successes, Strandbags had become acutely aware that its once successful brand strategy is now losing its relevance. It needs to reinvent itself and take it to a younger, global audience. To emphasise, it needs to do this without driving away its existing loyal customer base.
Fighting to hold on 
It is currently surviving on a quagmire of discounts, percentages, numbers, stacks of product and ubiquitous discount messaging. This is diminishing the shopping experience and quality impression of its products. With that in mind, the true images of its brand, the genuinely good-quality products, the astonishing breadth, diversity and relevance are losing out to its competitors.
However, with the surge in global luxury retailers, many of them have been able to remain solvent due to strong demand from Chinese tourists. However, the situation is changing with many retailers. Just like Strandbags, they are losing out to online retailers who have good online product ads and pricing offers.
The retail market is changing rapidly. Online shopping is taking over from brick-and-mortar stores, most especially now that the retail businesses that are facing insolvency. Retailers are being forced to reduce their physical presence and are cutting stocks to stifle costs and CAPEX. To counter this, a good online customer value pricing strategy is the key to survival for many traditional stores, all the while trying to transition their business to online platforms.
---
---
More Display Room
The present strategy of Strandbags is to commit more to its physical stores and to expand more display space. The recent shutting down of other retailers in Australia has actually been a blessing for Strandbags. The real estate leases have become more accessible for the company. In effect, they are able to acquire the store spaces they need. This is inline to the new store footprint strategy and will be able to roll out over the next three to five years. It is their belief it will give them the edge over the online retailers.
Strandbags' goal is to buck the traditional retail trend in order to remain relevant to the next generation of consumers. With the luggage sector showing annual growth of 5%. They are ceding control of the shopping experience to the shoppers. They listened to their customers' feedback. As a result, they found out that customers don't like cluttered stores filled with stock and sale signs.
What customers really want is a clear brand story and value. So, instead of the typical cost-based pricing used in the past, Strandbags is now experimenting with a hybrid everyday customer value pricing strategy. This is a value-based strategy set up to attract their customers (old and new) to see their latest fashionable luggage and bags.
A customer value pricing strategy example includes a painting that is usually priced on its perceived value or when a book on a specialized field is priced high due to its market niche.
Much of the refreshed brand both visually and technologically is from the feedback they've received from their customers. The customers are savvy enough to know more about the brand by looking it up on the web. They researched it online even before entering the store. In effect, they are also visualising what they want, when they want it, and how they want it.
To become a digital mecca, the store features handheld checkouts for staff to help customers transact then and there – instead of putting them in a line. Video screens line the walls and showcase the brand to the customers wandering in, while the store itself fulfils e-commerce orders. Thus, this allows customers to interact with Strandbags as long as they please.
The Digital Challenge
The challenge now is for the brick-and-mortar stores to attract the time-poor, bargain-hungry customers to buy more in their store rather than buying from their online competitors. What's more, they need to distinguish themselves from the online stores, showing off the superior quality and low price of their products.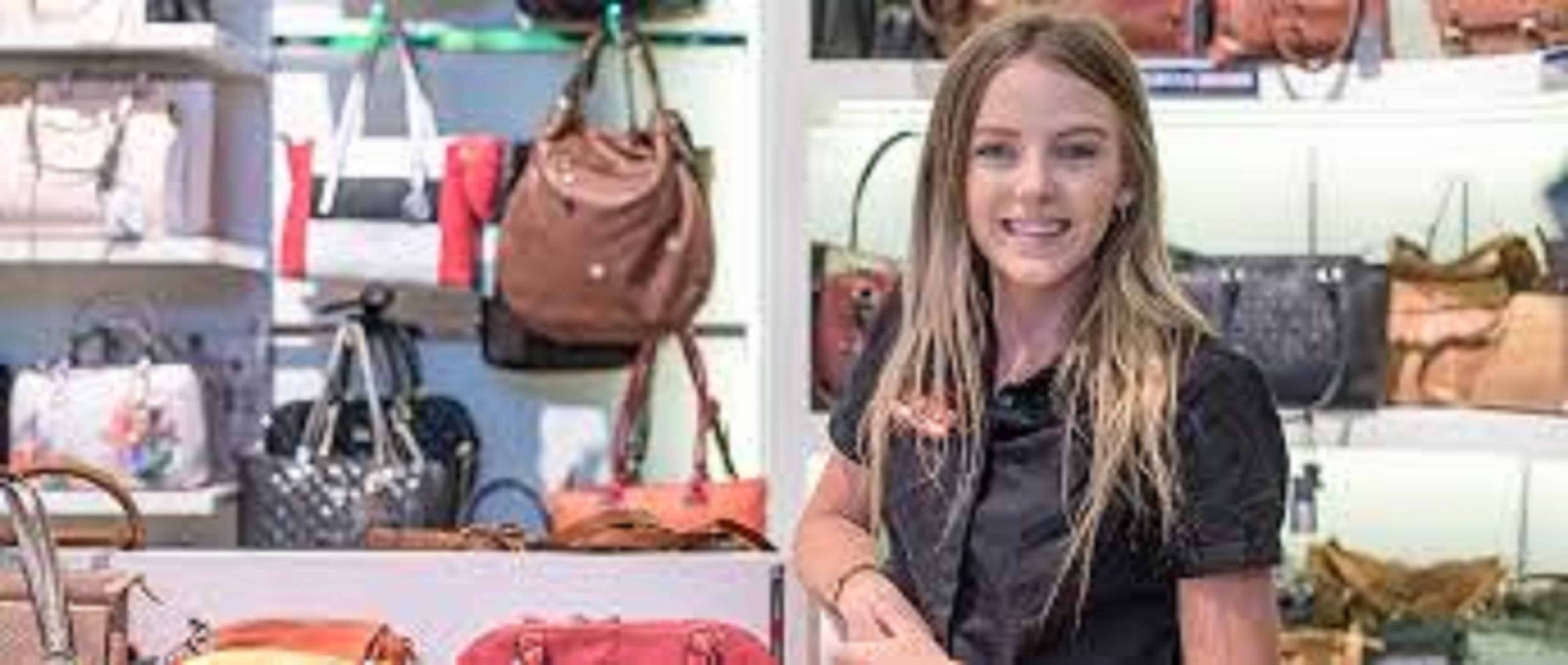 Product quality and price is a blur to retail customers. No meaning or resonance.
Retailers now want to create a hands-on experience that cannot be recreated online, promoting original offers and services to customers that online retailers cannot provide.
Three customer value pricing strategy to entice customers back to stores
1.Loyalty Programs
This strategy has been around for a long time, but it was revived again due to the digital disruption.
Big stores like Strandbags have loyalty program cards that can earn you credits when you go shopping with them, including other in-store benefits like complimentary gift wrapping or special events.
Loyalty programs are not only gaining popularity; they are also becoming more integrated with the supporting brand and shopping experience. It offers consumers a seamless experience across the point of sale, the Internet, phone and mobile channels.
This is a big challenge for retailers in boosting sales while also giving customers something different from the norm.
In perspective, Strandbags' approach to loyalty is not too shabby. You get a 5 dollar voucher for every 50 dollars that you spend. The problem though is that this is over a half-annual period. I am pretty sure that you are unable to check your progress on their website. This could be an issue due to their specialty, which are bags, wallets and luggage. So unless you are trying to keep up with the Kardashians on the trendiest handbags and leather goods, you would be hard-pressed to earn sizable vouchers.
2.New Stores
The introduction of a 'new look' and bigger space has been well received by their customers. The change in-store layout has also indicated that people are still eager to shop at their stores, especially when it is something new to the region but established elsewhere.
Novelty is alluring to customers – both in terms of pricing and product – but price complexity and messy stores are not.
As these big name brands continue to expand, the influx of people often goes to other stores in the area. Once Strandbag stores get busier, other stores near them have a chance to get more business, boosting the industry as a whole. But whether or not other retailers are cashing in on this trend is still in question.
Currently, Strandbags has plans to expand — both their product range and in the geographical sense. The lightweight range of luggage bags is set to be released early next year to compete on different levels against other heritage brands.
Plans have also been made to set up shops in cities across Asia, starting in Singapore which would be the ideal entry point to the global market.
3.VIP Events
Whether it is a seasonal launch party, a special sale or an opportunity to debut a producer, VIP discounts and special events are growing in popularity with a range of retailers.
As a VIP customer, you'll receive special e-news updates with special offers and style tips, thus taking advantage of the benefits, even during Christmas and every day of the year.
For example, Westfield shopping centres regularly run events and competitions to engage with shoppers,;often working with retailers in promoting different activities. The response to these kinds of events is fairly positive,;suggesting it is one of the ways for traditional retailers to get an edge over their online counterparts and giving customers a much more unique experience.
While many people associate online shopping with savings and convenience, traditional retailers can still provide a range of benefits for shoppers. Much of the success stories told by physical stores ties up with the strategies like the four above. Speculating that differences in shopping experience will lead to a balance between stores and screens.
Implications
Using value-based pricing is a better alternative to cost-based pricing. It reminds customers about what they really value when they buy from you
People don't just want stuff, they really want real shopping experiences, too. Even though they don't realise it yet. It's a constant reminder to live in the real world. Jerking them out of the lazy, online world they have become accustomed
Strandbags are attracting new foreign buyers, especially the Chinese. It will give them the boost needed to sell their products online for future customers
Conclusion
Strandbags is actively expanding its brick-and-mortar presence, using the possible launch of large-scale mega-stores down the line. This is supported by the fact many shoppers still prefer to shop in a physical store rather than going online, but only if the pricing and store experience is right
Much of the brands' revamp – both visually and technologically – is centred around giving control of the shopping experience to the customers
Strandbags is expanding globally; it should reconsider going online shopping in other territories like China where the habit for online shopping is prevalent. 
If you would like to learn more about customer value pricing strategy, download our free pricing guide or e-book now.
Or, feel free to call me on (2) 91994523
Alternatively, subscribe to Taylor Wells pricing channel now and get an update as soon as a new video is released.
---
---