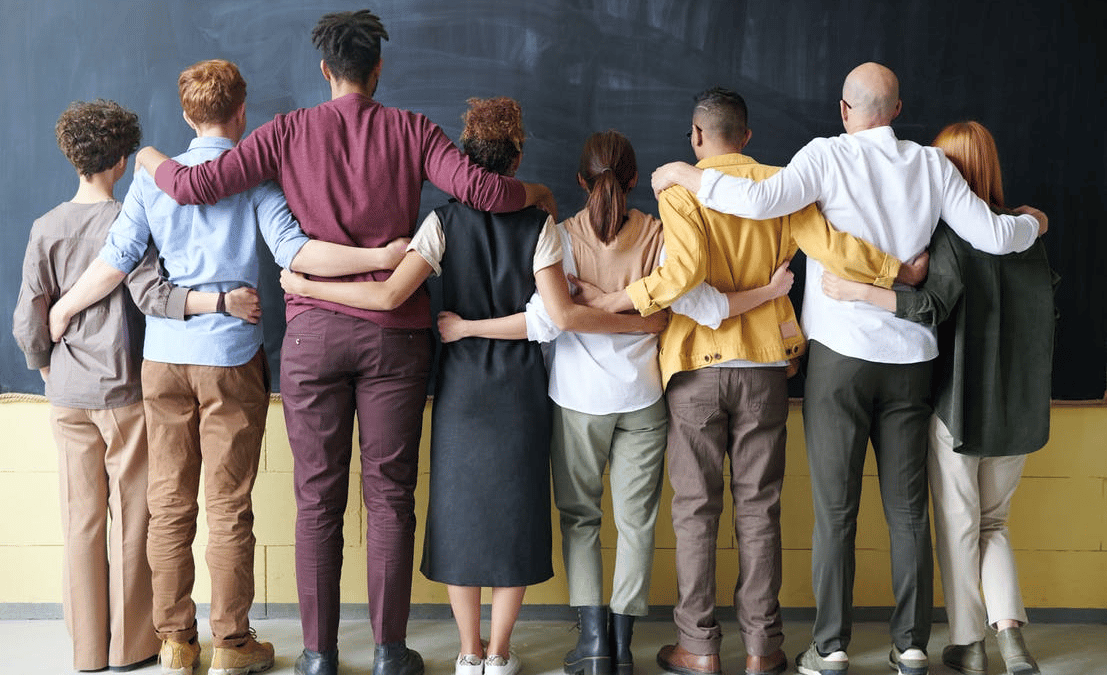 Leading your Sales Team by Creating a Direct Product Sales Strategy and Plan 👔
The most important aspect of the sales process is the customers' buying decisions. In fact, E-consultancy's and Business Wire's study shows that 71% of shoppers have a specific scenario in their mind and not necessarily a product. But how many brands can confidently say that they cater to their customer's value drivers? Today, let's talk about how to define a direct product sales strategy and some examples that we share about creating a sales strategy plan.
---
>Download Now: Free PDF How to Drive Pricing Strategy to Maximise EBIT Growth
---
Most sales management teams struggle with ineffective deal management, often set up by sales operations. They're frequently more focused on quotas and numbers to hit rather than identifying which are the best customers to target. Moreover, they overlook the number of returning customers, prospects who didn't complete the purchase, and the reasons behind their decisions or value drivers. As a result, most sales teams sell to almost anyone they can without really segmenting or discriminating against their customers.
In this article, we discuss how you can come up with the right product sales strategy by equipping your sales team with strategies to increase your sales volume. Then, we'll go over the most typical sales and marketing difficulties that B2B companies encounter, as well as how you and your teams may overcome them.
At Taylor Wells, we believe that discovering your value proposition is essential to defining an efficient sales and product strategy. We ask how you can influence buyers to complete a purchase decision. By the end, you will learn how sales teams can improve in closing deals by primarily considering key value drivers of customers.
---
 Table of Contents:
I. Enhancing Your Sales Team's Capabilities By Creating Direct Product Sales Strategy
II. How B2B Sales Team Success Can Grow Your Business
III. How You Can Support Your B2B Online Sales Management & Strategy
---
---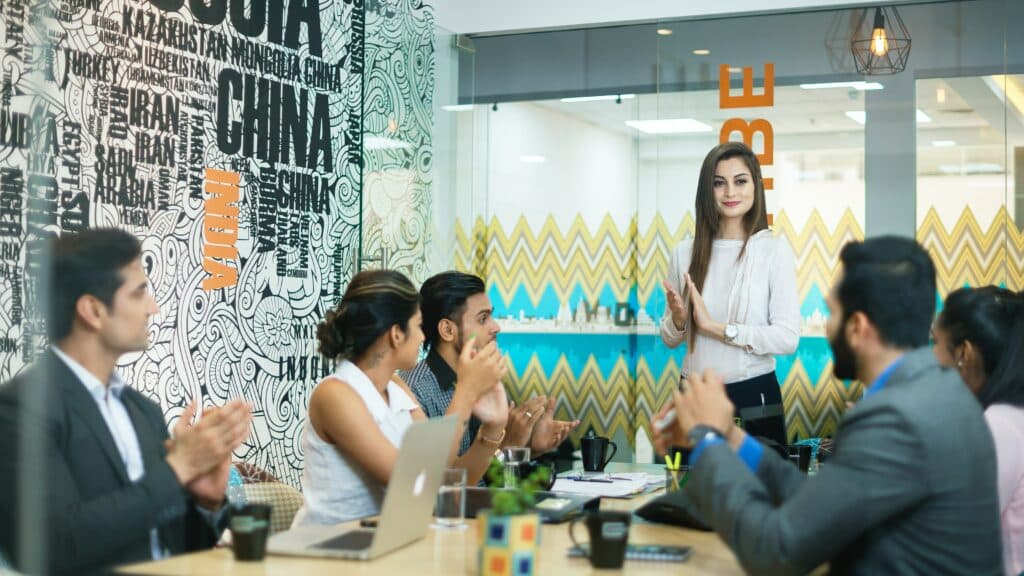 ---
Enhancing Your Sales Team's Capabilities By Creating Direct Product Sales Strategy
---
So, how should you create the appropriate product sales strategy for your business? Certain management consulting specialists may persuade you that you are competent if you have a well-defined plan, a sound technique, and a strong team. No, it still isn't the case. Let's define product sales strategy to start.
What's a Product Sales strategy?
A product sales strategy is a plan for presenting and selling to potential buyers in a way that distinguishes your offers from rivals. Furthermore, direct product sales strategies are meant to give your sales team clear targets and assistance. Key points including growth objectives, customer profile, sales procedures, industry intelligence, and specialised selling strategies are often covered.
Your company's product sales strategy must centre on customer engagement to be completely profitable. Such well-handled interactions are what set your company apart from the competition and showcase value to your customers. In that account, here are some ideas for creating an efficient product sales strategy.
Creating the Right Product Sales Strategy Plan with Examples
1. The first step to a systematic product sales strategy is to set the right metrics, guidelines, and parameters. Sales professionals can use these in their conversations with prospects, customers, and the target market.
2. Second, setting up an organisational strategy or strategic profile by performing a SWOT analysis strengthens your position in the market. It helps you discover key areas of revenue opportunities by identifying your:
Strengths 

Weaknesses

Opportunities (link product category)

Threats (or your competitor's behaviour and possible disruptors in the market, often influenced by evolving market trends and buying patterns.)
On the same note, concentrating on just one type of customer base can create commodity competencies and lead to missing out on opportunities with other types of customer base as your expenses, time, staff, and training are geared toward only one category of customers.
Define a Direct Product Sales Strategy with Examples of Creating a Sales Strategy Plan
A software business in Australia revised its sales management strategy approach, for instance. They discovered through research, collecting data, testing, and analysis that their best customers were those in the hospital industry in regional areas. They are those that needed automation and digitisation in their operations.
On the other hand, a software company's sales management used laptops to contact prospects and complete their sales process. In turn, this took time to close deals and they had to do so at heavily discounted prices. It also resulted in management teams inconsistently defining their customer's value drivers. 
In creating your own product sales strategy, consider the following:
1. Who are your good customers?
As part of the sales management team, you need to identify who your current customers are. Which ones are new buyers and loyal patrons? How about your customer base in the past? Which ones were returning buyers? Which ones didn't complete the buying journey? How many were they? 
You also need to identify the reasons why they weren't converted. It could be the lack of a unified multichannel or omnichannel experience where prospects and buyers can complete their purchase decision on any platform. It could also be that they found a better deal after researching products or reading reviews.
2. What are the right sales processes and incentives?
This strategy involves training, developing, supporting, and coaching your sales team. The same Australian company mentioned above-visited hospitals as part of its outcome-based (link) sales cycle. Apart from that, they incentivised sales team performance with commissions and better compensation, linking it to customer retention and their subscription period. Metrics were also set to evaluate each performance.
3. How do you define sales success?
What this means is you have to identify what are the outcomes that you expect. Impacting reimbursements, patient care experience, and customer data. As you allow more customers to communicate their key value drivers, you're able to drive better and more meaningful sales cycles that are efficient, time-saving, and cost-effective.
Customer Business Reviews are also a vital element of defining your sales outcomes. Why? CBRs are essentially meetings between representatives of your business and your customers, shareholders, and other companies (in the case of B2Bs.) 
It elevates your customer relationship management efforts, strengthening each party's commitment to work with each other. This helps you understand issues that you may have overlooked, the areas you can improve on, what customers value, and what both parties want to achieve. Furthermore, it encourages maximised interaction and open communication in a friendlier environment between management, sales staff, and customers.
You can then use the information to make well-informed decisions and take advantage of:
renewed collaboration

new solutions that you can offer

unlocking cross-selling opportunities

new product or service categories and growth initiatives

encourage customer loyalty and retention
4. Pricing
In the case of B2Bs, companies often compete on pricing. Some businesses lower their price value to attract more clients. However, a pricing structure that isn't well-defined, justified, researched, and analysed can bring more losses than gains. 
At Taylor Wells advisory, our consultation work often showed that many organisations were underselling themselves and earning losses due to heavy discounting and the lack of communicating value through their pricing. Poor pricing can lead to customers questioning the quality of products and services. Worse, customers expect more discounts and become more dependent on tactics like these. Businesses find it difficult to raise prices when it's necessary, as in the case of inflation, because they've established that low prices have become their selling point.
Many companies don't prioritise pricing. That's why hiring pricing professionals can save a business from potential downfalls including pricing misalignment and underutilised data analytics or insights. Pricing teams are well versed in strategies, research, and the importance of a correct pricing structure. In addition, employing a skilled pricing team to work closely alongside finance, sales, and marketing teams can make all the difference when it comes to long-term growth and expansion. 
Our findings show that with the right set-up and pricing team in place, incremental earnings gains can begin to occur in less than 12 weeks. After 6 months, the team can capture at least 1.0-2.25% more margin using better price management processes. After 9-12 months, businesses are very often generating between 3-7% additional margin each year as they identify more complex and previously unrealised opportunities, efficiencies, and risks.
---
〉〉〉 Get Your FREE Pricing Audit  〉〉〉
---
Bottomline: Product Sales Strategy
Being strategic about your sales team and strategies is key to communicating your brand value as a business. This is your responsibility to research, test out, collect information, and interpret the data with analysis. This helps you get the best out of your relationship with your customers, ultimately unlocking long-term growth and sustainability as a business.
Involving senior management, chief financial officers, and cross-functioning teams from sales, pricing, and marketing to connect your strategies and sales processes all require the participation of many members of your organisation. This allows you to avoid the pitfalls of short-term solutions such as slashing prices to quickly close a deal. Many businesses do this in a desperate attempt to achieve quotas and incentives. However, when your sales team are trained and knowledgeable about your business value alignment and with the right product sales strategy, they're more confident to close deals successfully.  
---
---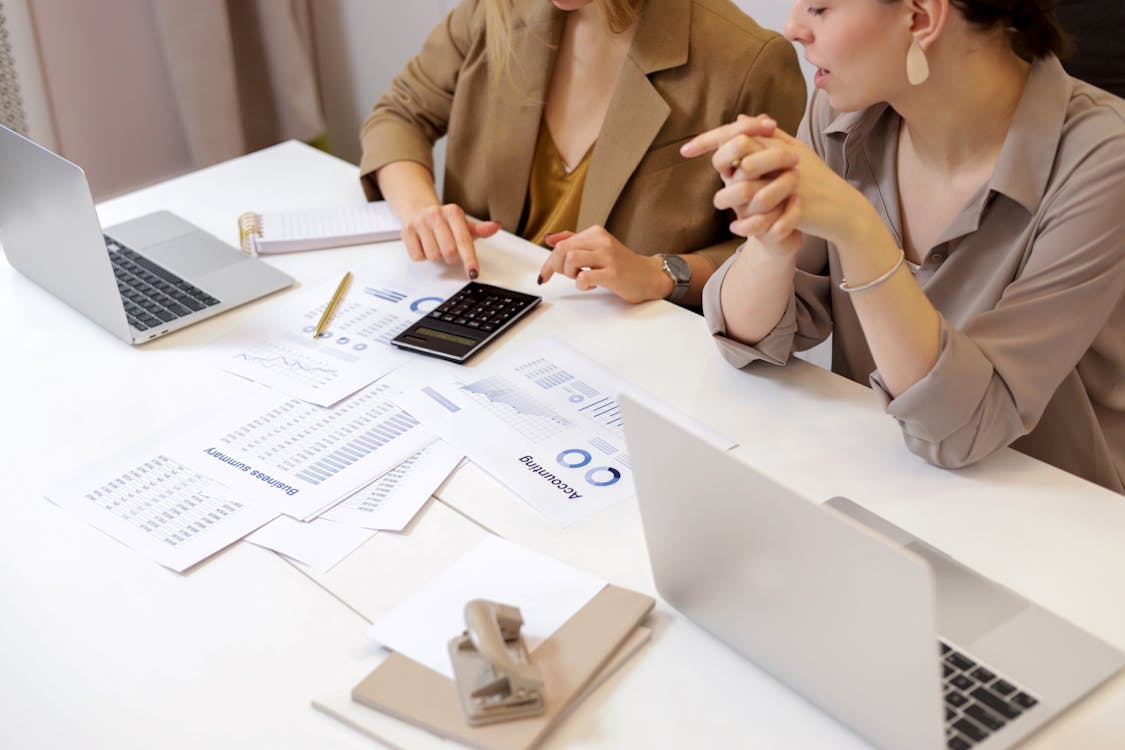 ---
How B2B Sales Team Success Can Grow Your Business
---
Did you know it only takes 10 minutes to capture the attention, desire, and interest of prospects before a salesperson can even start the sales cycle? Have you ever wondered what these challenges are? Or more interestingly, how can a B2B sales team success help your business grow over time – in good times and in not so good? 
Let's discuss the most common challenges that B2B businesses face with their sales and marketing and how you and your teams can rise above them. We also provide tips on how you can set up a sales team for success and in turn accelerate turnaround strategies and BAU sales activities.
At Taylor Wells Advisory, we strongly believe that B2B sales teams need to cultivate a growth mindset and develop a flexible approach to selling and networking. This encourages long-term customer relationships where performance and priorities should be aligned.
Our consulting work shows, for example, that there are key areas that a B2B sales team should consider to succeed. Starting from its operational functions, customer base, costs and pricing, strategies to acquire a larger market share, ability to innovate, expanding market reach, timing, and so on. We argue that some organisations overcomplicate the sales process. And others simply don't look in the right places.
Below, we gathered some of the key areas that we believe B2B sales teams should look into:
B2B Technical Sales Team Success – What is your Growth Strategy?
The secret to successful businesses is a diversity of thought. This means leaders and teams who are open and able to think differently when the time is right (or when strategies and results are stagnating). Successful businesses, for example, take advantage of crises as much as they can and adapt to market trends and ever-changing buyer patterns. Even if this is challenging for a business. 
On the opposite side of the spectrum are mediocre brands, which often struggle to launch themselves into the market largely because they are risk-averse. They become mere followers of market leaders, losing out on opportunities to differentiate themselves or their products/services in the market.
Maximising Digital Channels
The pandemic has highlighted customers' preference for online shopping. B2B needs to seize this opportunity. And with that, adapt to new trends in buyer behaviour. Consider using social media, email, apps, websites or messenger chatbots to engage with prospects. Facebook ads, for example, are the largest digital platform to capture sales. Did you know that about 16 million are Facebook users in Australia? That's around 64% of the Australian population.
Unfortunately, here's where most sales teams make a mistake. They try to use and optimise multiple digital channels all at once instead of focusing on just one or two platforms to launch a meaningful content strategy. To do digital correctly, in other words, consider creating a good content strategy that stands out and then use it to leverage existing clients, target market, and prospects.
Remember: how you structure your content strategy is important. Make sure that your content aligns well with your brand, and the value you offer to your customers. Ask yourself if the quality of our content is suited to our website subscribers and social media followers? Should our B2B customers get the same content as our online customers – and how different are their needs and wants?
Digital platforms help improve sales and customer experience, but only when used correctly. This often means consistent, well-crafted, personalised content marketing that has been optimised for reach and based on the needs and wants of different customer types.
Data Collection
Automating the data collection process with artificial intelligence and algorithms eases the task of targeting an audience. It's also more reliable than spreadsheets which cuts down the time it usually takes to analyse data.
This helps businesses streamline their sales activities and convert leads more efficiently. Not only is it more accessible at any time but it opens up more time for the team to focus on improving the buying process. It also minimises human errors and lessens manual processes. And with the rise of digital channels, more businesses and investors focus on cybersecurity and data protection.
Market Share – B2B Sales Team Success
A recent survey showed that 62% of B2B companies struggle with growing their market share. A key finding from the study, for example, explains how many B2B businesses continue to hold a conventional view of market share growth. This is largely linked to revenue and volume growth. When in fact, it is more dependent on understanding their customers' needs, wants, and future margin expansion strategies. 
The survival of B2B businesses depends on how capable they are of personalising their products/services. And with the rise of omnichannel platforms, technology has become a crucial factor in this step. Some have even adopted a D2C or "direct to consumers" business model where they sell directly to end consumers.
So, in many ways, this study indicates that B2B business goals are often misdirected. It should be shifting from increasing the overall market percentage using basic market penetration strategies to understanding customer microsegments. This is what must be done to increase market share in specific target markets and customer segments.
This change in approach, however, requires researching the target market. To grow share and understanding of what customers value in different groups or segments. Unfortunately, most B2B businesses in Australia are just not ready or able to do this. 
Innovation for your B2B Technical Sales Team Success
Innovation in this regard concerns marketing and operational innovation. And it's the second main challenge for 59% of B2B companies surveyed. Why? Simply because many B2B businesses still lack data, tools, and skilled marketing staff.
In terms of digital marketing, researching prospects and customer behaviour is critical to implementing innovative marketing strategies. Understanding what and why your customers buy from you enables you to spend more time and money on marketing that's getting interest and traction in the market.  
Knowing what platforms you reach out to or link to easily is also important – otherwise known as an outreach marketing strategy. What marketing and automation platform is best for your marketing strategy?
Should you choose e-mail over social media or stick with professional whitepapers or downloads to demonstrate your value proposition? Are you tracking what works and what doesn't using automation tools? Do you track website traffic and know how to interpret it?  
Your technical sales team should identify new opportunities to improve or optimise the customer experience. For instance, after-sales satisfaction translates to loyal customers. Credibility also establishes technical expertise. That's why, when it comes to innovating in operational marketing processes, there has to be leadership and skills to do away with redundant functions. 
Some company cultures become sluggish when they've achieved milestones. This means they grow comfortable and unable to maximise decision-making skills. They overlook the necessary changes that are often needed to execute a new or different strategy from the norm. The danger here is they will likely ignore adapting to consumer behaviour and trends that change constantly. Because they believe that their old ways have always worked. 
Product Differentiation and Timing of Your Opportunity 
Take Zoom's rise to success, for instance. The pandemic shocked every industry, giving others little time to cope. But Zoom used this majorly unexpected event as a timely opportunity.
With its privacy protection and security risks with an easy-to-use interface as its selling point, it created competition with Google and Microsoft. The further augmentation of virtual and digital services since the pandemic reduced the role of sales reps.
So, growing your digital and virtual sales platform prioritises flexibility and speed while adjusting to customer needs, preferences, and experiences.
Mind Your Costs and Pricing Structure
As a small business grows with more market share, it's important not to overlook costs, expenses, and budget. Making sure that there are no financial leaks and securing cash flow ensures that you can invest your efforts and margins in key areas.
Cutting down on costs doesn't mean downgrading your product/service quality though. It doesn't mean you should minimise your customer relationship management strategies either. Nor should you sacrifice employee satisfaction and engagement.
Similarly, create referral programs. Promotional offers and discounts for referral programs allow more clients to share their experience, reviews, suggestions with others and on your social media. This can boost the networking aspect of sales and expand your customer base.
Build Your Brand
Participate in networking events. It's one of the most effective ways to grow your network. Partner and collaborate with other companies that provide solutions such as suppliers and outsourcing services.
Conventions are one of the best ways to grow your audience. It can help increase your campaign and find valuable partnerships or collaborations with other companies. It can slowly elevate your brand value from a national scale to global status.
Franchising, on the other hand, gives brand name recognition, expansion to other locations, customer base, and market reach. A company just has to prepare and allocate its resources, invest in the right tools and talent, and then delegate and plan to grow regionally or overseas.
---
〉〉〉 Get Your FREE Pricing Audit  〉〉〉
---
Bottomline: B2B Sales Team Success
One of the advantages that the digital new normal has brought about is how online platforms have removed the geographic challenges. This gives more opportunities for small to mid-size businesses to gain a larger market share with the rise of remote work trends.
A B2B sales team needs data, specialised functions and processes to decide on the best practices. It needs to delegate tasks, use a metric for measuring performance, and ensure there's enough cash flow to build its brand.
Time has shown how customers used to flock to stores is now a rare occurrence. The new normal redefined buying patterns. This is why maximising the capabilities of sales and pricing teams while optimising B2B selling channels in the buyer's journey is essential for a company's ability to operate.
---
---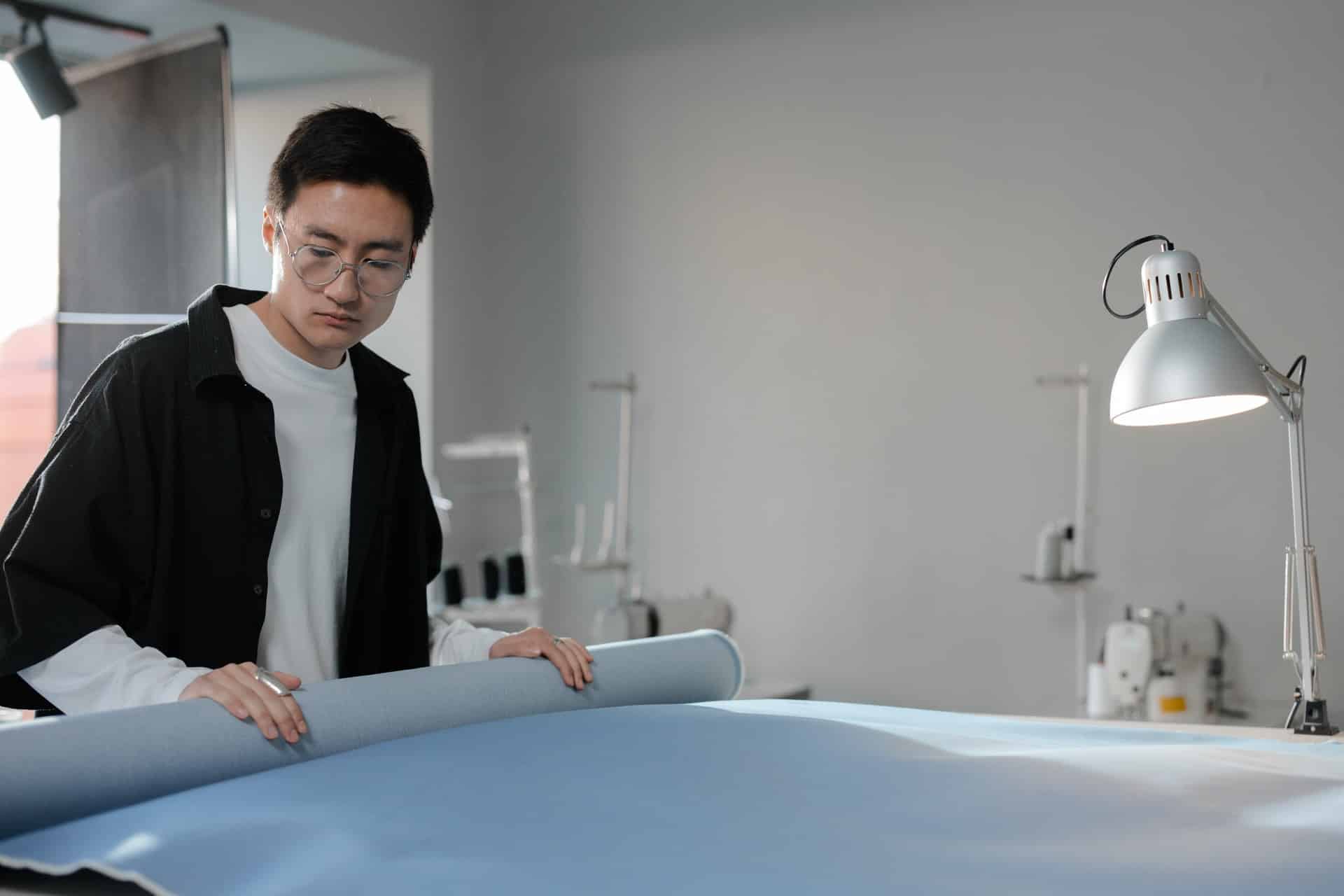 ---
How You Can Support Your B2B Online Sales Management & Strategy 🏗️
---
B2B companies have undergone massive shifts in the last decade. Nowadays, digital transformation has rapidly taken over most areas of business and it was about time B2B sales followed suit. Following a number of unprecedented changes, companies have had to quickly adapt to define their B2B online sales management, strategy, and customer journey map.
In this article, we will be tackling the latest changes in B2B online sales and marketing strategies and what your business should know to survive. At Taylor Wells, we argue that leaders in the B2B industry need to look beyond their relationship with suppliers and customers and focus on the value they generate for their customers.
We believe that in order to become customer focused, B2Bs want to work on improving their organisational culture and make value based / customer focus a core value. This includes building a pricing team that is skilled and focused on implementing value based pricing strategies that unlock the full potential of their business's and their customers' P&L. 
In fact, our findings show that with the right set-up and pricing team in place, incremental earnings gains can begin to occur in less than 12 weeks. After 6 months, the team can capture at least 1.0-2.25% more margin using better price management processes. After 9-12 months, businesses are very often generating between 3-7% additional margin each year as they identify more complex and previously unrealised opportunities, efficiencies, and risks.
Building A B2B Sales Management Strategy Online
Previously, B2B companies were much slower in transitioning to digital than their B2C counterparts. They had complex pricing, operational and commercial structures that made it difficult to adapt to new trends. However, that has greatly changed over the last few years. 
B2B online sales platforms have really taken centre stage, especially since the start of the pandemic. Digital solutions have helped compensate for disruptions. More than that, digitalisation has helped companies streamline their processes and improved customer experience. 
How you Define B2B Sales Management & your Transformation
The transformation to online selling is also reshaping the way many businesses run. Some have taken the opportunity to update systems. Others have created omnichannel experiences. While others have opted to skip the traditional distribution channel and instead, create their own direct-to-customer channel via a e-commerce platform to transact directly with customers and consumers.   
Whichever route your business decides to take, it's important to be strategically centred around your customer's needs. Successful companies meet their customer's needs with technological solutions in order to arrive at a more streamlined and efficient experience. 
A shift towards digital should also be done not only externally, but internally as well. For whatever changes you make for the customer's convenience, you should also do the same for your workforce. 
Employees should have the channels to access the wealth of information and data that your online platforms collect. This is the only way for them to develop in-depth knowledge and insights into your customer base. 
How to Define B2B Online Sales Management & Strategy 
Before we delve into the makings of a successful online framework, it's important to understand what exactly has changed in the market over the past 18 months. These are important considerations for your business that can impact the strategies you decide to employ.
A Shift in Priorities – What's Changed In The Market?
Over the course of the pandemic, many investors have shifted their focus towards various technologies. This is due to e-commerce and online engagements becoming a heightened priority. 
As many brick-and-mortar businesses were affected, e-commerce became a way to maintain consistent operations. Because of this, investors turned their attention to developing operational aspects of digital business. This includes:
Cybersecurity
Artificial intelligence or AI
User experience or UX
Communications
However, it's important to note that the priority given to these aspects of online businesses differs from company to company or industry to industry. This is an important gap to address. If you don't give the same level of attention, you end up falling behind. 
A huge number of companies have announced their permanent shift to the online market. So, it's imperative that companies with digital platforms invest in improving their internal processes. What's worse is a surprising number of businesses don't even have long-term or definite plans for their digital strategy. 
It's important to note that one of the most common roadblocks to digital investments is either time or resources. Businesses must also consider how to allocate enough funding for this transition, as well as the need to set up dedicated teams that can take the load off of other employees. 
B2B Sales Management & Customer Journey Map
Apart from lack of resources and time, a gap in employee skillset can be a major setback to your success online. It's important to be ready with a framework that can help you outline how to navigate through these challenges.
Below are five key points for you to integrate into the way you define your B2B online sales management strategy:
1. Product and Service Offerings
The first thing to address is your product or service offering. What exactly are you selling? Do you have a wide product range? Should you expand or update your producta? What gaps in the market or unmet customer needs are you addressing? These are some of the questions you should be asking.
2. Manufacturing & Production
The second area to consider is your production. How are you producing your product offering? What are the issues in the supply chain that need to be addressed? How can you optimise your manufacturing and operations? Once you find out, you can then work on implementing the necessary solutions.
3. Distribution
Next, consider your plans for distribution. Who are you selling to? Who is your target market? Do you have an efficient marketing effort? Are your customers getting the best buying experience from your various platforms? Do you have feedback channels that can help you continuously improve? Many business leaders aren't inquisitive enough to answer these questions.
4. Infrastructure
Another important aspect that you need to attend to is your infrastructure. Who is handling your information technology or IT system? Do you have a dedicated team with the specialised expertise that can help you efficiently solve problems? Are your systems secure? Do you have contingency plans in case any security issues arise? These are key areas that need to be assessed that many brands don't even bother looking into.
5. Team & Staff
Lastly, evaluate your workforce. Do you have the appropriate and competent teams that can independently run the various areas of your business? Does your workforce have digital skills? Are they motivated through incentives? Does your work promote open communication or not?
What necessary changes do you need to make in your operations to enrich a value-based team culture? You need to take a deeper look into possibly outdated organisational processes and address them.
Core Challenges of B2B Online Sales Management & Strategy
Once you have laid the foundation for your digital framework, it's time to address the two main challenges that your business faces. This includes improving your customer experience and workforce experience. In other words – addressing the external and internal aspects.
1. Addressing Customer Experience
Customer experiences are vital for driving your business forward. As they say, bad reviews spread faster than good ones. And there's research to back it up. 
Your business needs to invest in integrated channels. That means developing streamlined systems for both online and offline transactions. Likewise, create marketing channels that make it easier for customers to access your platforms.
Invest in UX design and research that improve how customers interact with your platform. Lastly, use a variety of tools and advanced analytics to generate useful insights from your customer interactions. 
2. Optimising Workforce Experience
Addressing your customer experiences is nothing without the right talent behind the scenes making it all happen. Now, retaining talent has always been an ongoing challenge for many businesses. You need to be ready to make tough decisions for the right hires and investing in their growth. 
Similarly, you will need to give them the best tools to work with. It's no use spending on them if your employees don't have the means to take your digital platforms further. Lastly, cultivate a good working culture that promotes cooperation and invites employees to innovate.
---
〉〉〉 Get Your FREE Pricing Audit〉〉〉
---
Bottomline
In conclusion, many aspects of the business have changed rapidly over the last few years. It's important not to get left behind. Roll with the trends and stay ahead of innovative developments. But before all that, build yourself a comprehensive framework that allows you to remain adaptive to all of these changes. 
---
For a comprehensive view on integrating a high-performing pricing team in your company,
Download a complimentary whitepaper on How To Improve Your Pricing Team's Capability.
Are you a business in need of help to align your pricing strategy, people and operations to deliver an immediate impact on profit?
If so, please call (+61) 2 9000 1115.
You can also email us at team@taylorwells.com.au if you have any further questions.
Make your pricing world-class!