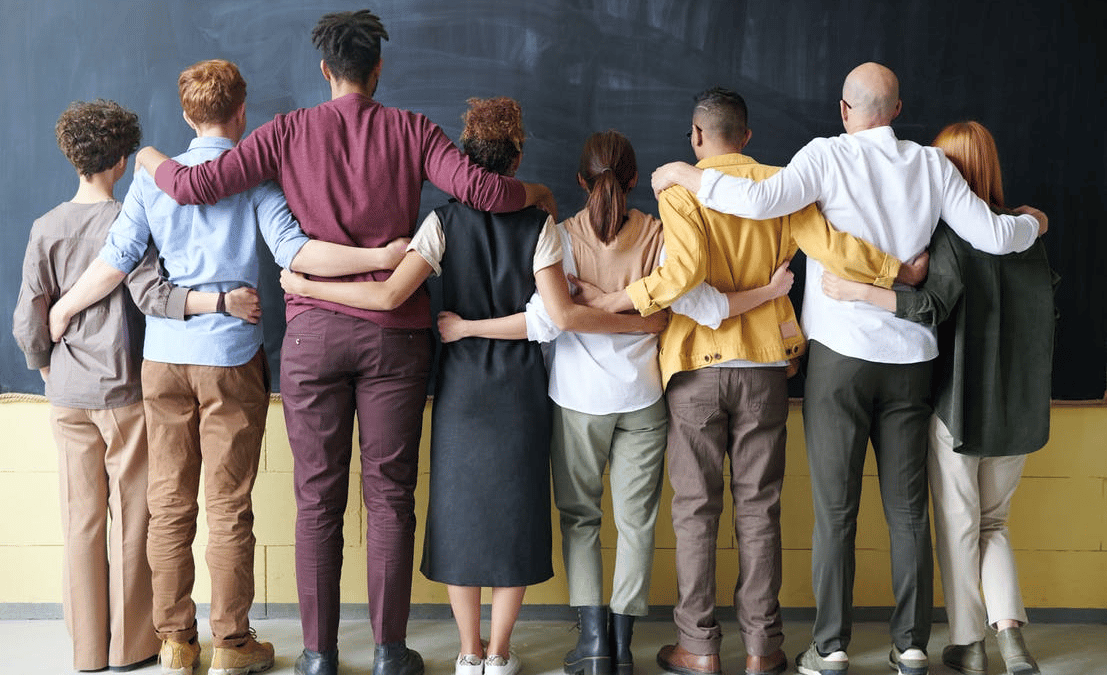 Leading your Sales Team by Creating a Direct Product Sales Strategy and Plan 👔
The most important aspect of the sales process is the customers' buying decisions. In fact, E-consultancy's and Business Wire's study shows that 71% of shoppers have a specific scenario in their mind and not necessarily a product. But how many brands can confidently say that they cater to their customer's value drivers? Today, let's talk about how to define a direct product sales strategy and some examples that we share about creating a sales strategy plan.
Most sales management teams struggle with ineffective deal management, often set up by sales operations. They're frequently more focused on quotas and numbers to hit rather than identifying which are the best customers to target. Moreover, they overlook the number of returning customers, prospects who didn't complete the purchase, and the reasons behind their decisions or value drivers. As a result, most sales teams sell to almost anyone they can without really segmenting or discriminating against their customers.
In this article, we discuss how you can come up with the right product sales strategy by equipping your sales team with strategies to increase your sales volume. At Taylor Wells, we believe that discovering your value proposition is essential to defining an efficient sales and product strategy. We ask how you can influence buyers to complete a purchase decision. By the end, you will learn how sales teams can improve in closing deals by primarily considering key value drivers of customers.
Enhancing Your Sales Team's Capabilities By Creating Direct Product Sales Strategy
So, how should you create the appropriate product sales strategy for your business? Certain management consulting specialists may persuade you that you are competent if you have a well-defined plan, a sound technique, and a strong team. No, it still isn't the case. Let's define product sales strategy to start.
What's a Product Sales strategy?
A product sales strategy is a plan for presenting and selling to potential buyers in a way that distinguishes your offers from rivals. Furthermore, direct product sales strategies are meant to give your sales team clear targets and assistance. Key points including growth objectives, customer profile, sales procedures, industry intelligence, and specialised selling strategies are often covered.
Your company's product sales strategy must centre on customer engagement in order to be completely profitable. Such well handled interactions are what set your company apart from the competition and showcase value to your customers. In that account, here are some ideas for creating an efficient product sales strategy.
Creating the Right Product Sales Strategy Plan with Examples
1. The first step to a systematic product sales strategy is to set the right metrics, guidelines, and parameters. Sales professionals can use these in their conversations with prospects, customers, and the target market.
2. Second, setting up an organisational strategy or strategic profile by performing a SWOT analysis strengthens your position in the market. It helps you discover key areas of revenue opportunities by identifying your:
Strengths 

Weaknesses

Opportunities (link product category)

Threats (or your competitor's behaviour and possible disruptors in the market, often influenced by evolving market trends and buying patterns.)
On the same note, concentrating on just one type of customer base can create commodity competencies and lead to missing out on opportunities with other types of customer base as your expenses, time, staff, and training are geared towards only one category of customers.
Define a Direct Product Sales Strategy with Examples of Creating a Sales Strategy Plan
A software business in Australia revised its sales management strategy approach, for instance. They discovered through research, collecting data, testing, and analysis that their best customers were those in the hospital industry in regional areas. They are those that needed automation and digitisation in their operations.
On the other hand, a software company's sales management used laptops to contact prospects and complete their sales process. In turn, this took time to close deals and they had to do so at heavily discounted prices. It also resulted in management teams inconsistently defining their customer's value drivers. 
In creating your own product sales strategy, consider the following:
Who are your good customers?
As part of the sales management teams, you need to identify who your current customers are. Which ones are new buyers and loyal patrons? How about your customer base in the past? Which ones were returning buyers? Which ones didn't complete the buying journey? How many were they? 
You also need to identify the reasons why they weren't converted. It could be the lack of a unified multichannel or omnichannel experience where prospects and buyers can complete their purchase decision on any platform. It could also be that they found a better deal after researching products or reading reviews.
What are the right sales processes and incentives?
This strategy involves training, developing, supporting, and coaching your sales team. The same Australian company mentioned above visited hospitals as part of its outcome-based (link) sales cycle. Apart from that, they incentivised sales team performance with commissions and better compensation, linking it to customer retention and their subscription period. Metrics were also set to evaluate each performance.
How do you define sales success?
What this means is you have to identify what are the outcomes that you expect. Impacting reimbursements, patient care experience, and customer data. As you allow more customers to communicate their key value drivers, you're able to drive better and more meaningful sales cycles that are efficient, time-saving, and cost-effective.
Customer Business Reviews are also a vital element of defining your sales outcomes. Why? CBRs are essentially meetings between representatives of your business and your customers, shareholders, and other companies (in the case of B2Bs.) 
It elevates your customer relationship management efforts, strengthening each party's commitment to work with each other. This helps you understand issues that you may have overlooked, the areas you can improve on, what customers value, and what both parties want to achieve. Furthermore, it encourages maximised interaction and open communication in a friendlier environment between management, sales staff, and customers.
You can then use the information to make well-informed decisions and take advantage of:
 renewed collaboration

new solutions that you can offer

unlocking cross-selling opportunities

new product or service categories and growth initiatives

encourage customer loyalty and retention
Pricing
In the case of B2Bs, companies often compete on pricing. Some businesses lower their price value in order to attract more clients. However, a pricing structure that isn't well-defined, justified, researched, and analysed can bring more losses than gains. 
At Taylor Wells advisory, our consultation work often showed that many organisations were underselling themselves and earning losses due to heavily discounting and the lack of communicating value through their pricing. Poor pricing can lead to customers questioning the quality of products and services. Worse, customers expect more discounts and become more dependent on tactics like these. Businesses find it difficult to raise prices when it's necessary, as in the case of inflation, because they've established that low prices have become their selling point.
Many companies don't prioritise pricing. That's why hiring pricing professionals can save a business from potential downfalls including pricing misalignment and underutilised data analytics or insights. Pricing teams are well versed in strategies, research, and the importance of a correct pricing structure. In addition, employing a skilled pricing team to work closely alongside finance, sales, and marketing teams can make all the difference when it comes to long term growth and expansion. 
In fact, our findings show that with the right set-up and pricing team in place, incremental earnings gains can begin to occur in less than 12 weeks. After 6 months, the team can capture at least 1.0-2.25% more margin using better price management processes. After 9-12 months, businesses are very often generating between 3-7% additional margin each year as they identify more complex and previously unrealised opportunities, efficiencies, and risks.
Bottomline
Being strategic about your sales team and strategies is key to communicating your brand value as a business. This is your responsibility to research, test out, collect information, and interpret the data with analysis. This helps you get the best out of your relationship with your customers, ultimately unlocking long-term growth and sustainability as a business.
Involving senior management, chief financial officers, and cross-functioning teams from sales, pricing, and marketing to connect your strategies and sales processes all require the participation of many members in your organisation. This allows you to avoid the pitfalls of short-term solutions such as slashing prices to quickly close a deal. Many businesses do this in a desperate attempt to achieve quotas and incentives. However, when your sales team are trained and knowledgeable about your business value alignment and with the right product sales strategy, they're more confident to close deals successfully.  
For a comprehensive view on integrating a high-performing pricing team in your company,
Download a complimentary whitepaper on How To Improve Your Pricing Team's Capability.
---
〉〉〉 Contact Us for a FREE Consultation〉〉〉
---
Are you a business in need of help to align your pricing strategy, people and operations to deliver an immediate impact on profit?
If so, please call (+61) 2 9000 1115.
You can also email us at team@taylorwells.com.au if you have any further questions.
Make your pricing world-class!