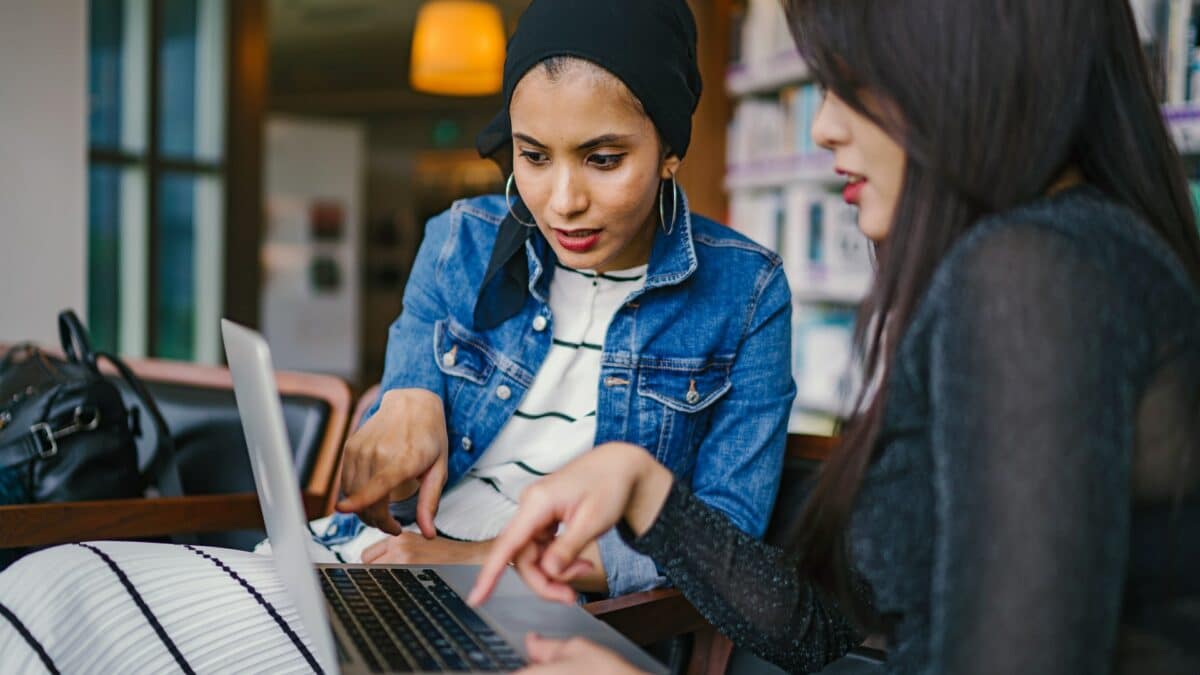 Optimising Your Online Sales Process – How To Increase Site Traffic and Sales 🌱
Has your business set up an e-commerce platform? If so, there are two main areas of concern you'll likely find yourself dealing with. One is drawing in traffic, and two is converting that traffic into sales. Getting clicks on your site is one accomplishment. Unfortunately, only around 4% of site visitors actually make a purchase. E-commerce businesses, especially in B2B sales, will have to take further steps to get this number up. We'll be discussing what you can do about your online sales process in order to get more buyers rather than shoppers. 
We'll also be tackling a bit about what goes on behind customer's thought processes. You can use this knowledge to your advantage when planning out your e-commerce sales strategy.
Drawing In Customers – Online Sales Process
B2B sellers that have transitioned online, especially during the pandemic, need to learn how to draw in leads through their new channels. Previously, B2B sellers relied on finding new customers by going on sales calls and meetings. However, it's clear now that remote B2B sales are here to stay. 
B2B sales teams need to be technologically enabled in order to maximise lead generation. Currently, sales teams utilise platforms like Zoom or Microsoft Teams to supplement their interactions. However, this won't be enough. 
Sales teams need to go where the clients are – social platforms. This includes LinkedIn, Twitter, Instagram, and Facebook. In a highly digitalised era, these are where the conversations are happening, and your team needs to be a part of that. 
What You Need To Do To Draw In Customers
1. Build Your Team
In order to enter this new and highly competitive environment, your teams need to be capable of matching global standards. This means building a team with cross-functional skills that are able to find leads, engage with them, and ultimately close sales. They should also be capable of innovative marketing and content creation. 
Some tips to note: leverage regional stakeholders, include feedback from sales and marketing teams, and align with all departments in terms of content creation. 
2. Create Relevant Content
Once you have built a team capable of marketing and lead generation, it's time to utilise their capabilities. Create innovative marketing content that speaks to your target audience while remaining aligned with your core values. 
Content should be outcome-based, meaning that it should address your customer's problems or gaps in the market rather than simply focusing on the product or service you are selling. Update your landing page and social media profiles regularly, since these are often the main areas that prospective customers check. 
Establish your business as a leader in your industry, and make your messaging and tone consistent with your client base. Your sales teams should be able to leverage content as they connect with client prospects. 
Lastly, stay up to date on key trends in your industry. Marketing strategies have greatly evolved over the past few years, and you'll want to stay relevant in order to connect with a larger audience. 
 3. Measure Outcomes
Monitor the content your produce. Why, you might ask? This is where customers gain the most valuable insights. The ability to constantly monitor what you put out there means that you can be aware of something that doesn't resonate, and quickly change your plan. 
Collected insights can also give you a sneak peek into a client's patterns or behaviours, which offers you the ability to prepare more thoroughly before meetings. 

Online Sales Process – How To Convert Shoppers To Purchasers
When you're browsing an e-commerce site, how often do you actually make a purchase? If the answer is not too often, you're not alone. Only a very small percentage of site hits actually translate to sales. 
This is something businesses need to actively address in their strategies. Research suggests that the main barrier for customers is trust. When people trust your site and your product, they are more likely and willing to click buy. 
However, especially for new customers, getting over that trust barrier can be tricky. For B2B companies, trust is traditionally built face-to-face during meetings. Despite the many advantages of online selling, this is one area that falls short. 
Customers more or less have to rely on what your website tells them. However, they also often pick up information based on impressions too. 
Gaining Customer's Trust During The Online Sales Process
One thing to remember is that impressions come from more than online content. A well-written copy won't translate to a higher level of trust if your website is poorly set up.
Studies have shown that customers evaluate not only small variables like font style and colour scheme, but also whether a site has strong encryption, security measures, a good privacy policy, and return guarantees. 
These are several psychological factors that influence customer's trust:
Psychological Factors
Psychological factors play a big role in whether or not a customer decides to trust your site and make a purchase. People have to analyse whether or not your site seems reliable. 
Psychologists say there are two main ways that people do this. The first is through logical or deliberate thinking – in which structures and rules are evaluated. The second is more intuitive or non-deliberate thinking. This includes personal experiences and gut feelings. 
When decision making involves risk, meaning money, people tend to veer towards intuitive thinking. This is why it's important to set up your site in a way that is friendly, clear, and inviting to users. 
If the user experience and online sales processes of your site are complicated, people are more likely to associate this with higher risk, making them less likely to buy something. Research has shown that aesthetics are incredibly important to utilise in this scenario. This can make or break a sale. Good design sense makes your business visually more professional and appealing. 
Bottomline
In conclusion, an effective and optimised sales process is one that draws in new customers, gains their trust, and increases the chances of them actually buying from you. This is no walk in the park, and it will take a lot of time and effort. However, the return on investment is worthwhile. When you put in the time to make your eCommerce top-tier, customers will recognise that and this will gradually help establish your business as a leader in the industry. 
For a comprehensive view on driving pricing strategies to maximise growth,
Download a complimentary whitepaper on How to Drive Pricing Strategy to Maximise EBIT Growth
---
〉〉〉 Contact Us for a FREE Consultation〉〉〉
---
Are you a business in need of help to align your pricing strategy, people and operations to deliver an immediate impact on profit?
If so, please call (+61) 2 9000 1115.
You can also email us at team@taylorwells.com.au if you have any further questions.
Make your pricing world class!