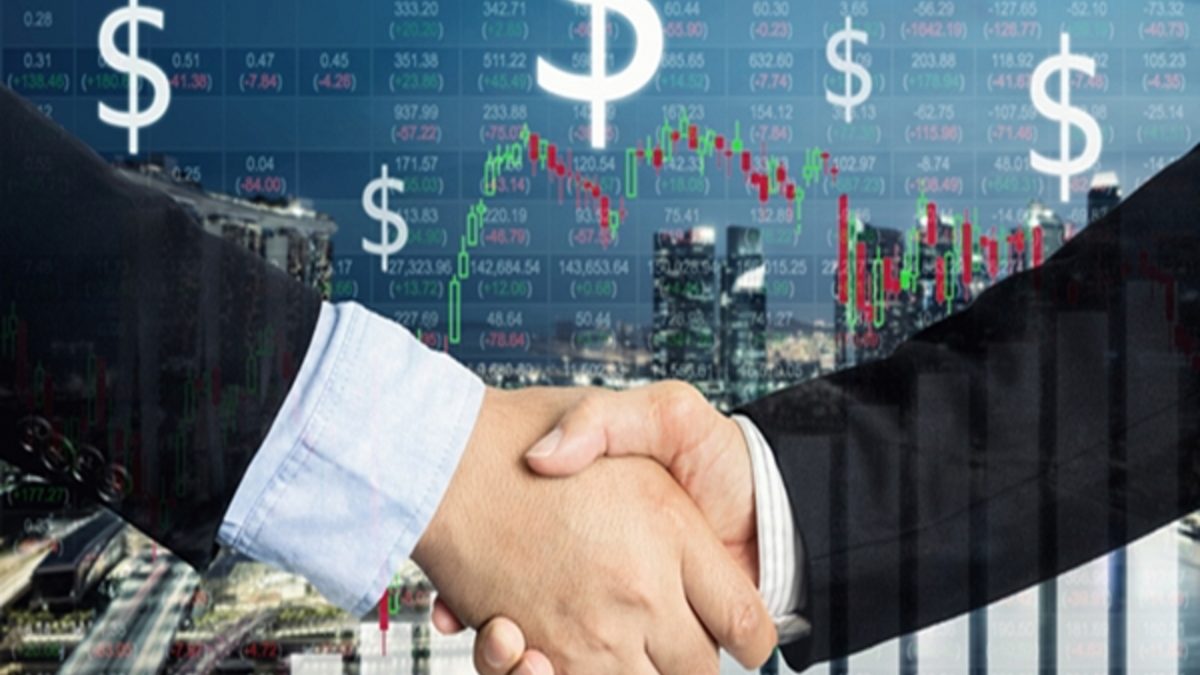 The Best Consultant Sales Approach: The Best Way To Land Megadeals 🤝
Taking on deals while being unprepared can mean that you risk losing a deal or missing out on millions of dollars of revenue. So, it makes sense to know about the consultant sales approach and the steps that you can take to close a megadeal.
---
>Download Now: Free PDF The Best Method of Winning More Customers
---
Because of poor pricing terms and conditions, many megadeals turn into a money pit. Often pulling companies into burdensome financial agreements that the sales team hasn't fully understood or quantified during the commercial requirement and gathering stage. 
Megadeals are often the pot of gold for profitable sales organisations. It is common for 40% of projected revenues to be generated from just 1% through a closed deal in a sales pipeline. You can't be a B2B enterprise without landing a megadeal especially if you prioritise business growth. There is often a big demand to scale up and pursue growth, at least 2 or 3 long-term cycle megadeals will increase business value.
Having said that, there is no single solution for a pricing approach to guarantee a mega sale. It actually takes rigorous analysis and price discipline. You need to know which deals to pursue and which ones to let go of and how to effectively manage relationships.
In this article, we discuss the steps in a consultative sales approach to help you land a megadeal.
Winning megadeals involves producing value-based and consistently high standard proposals, creating incentives, price and revenue models that drive customer loyalty and spending. A business has to orchestrate and work as a big team while being supported by marketing plans. Going from a few stakeholders to a larger number, you'll have to consider the players outside the organisation, decision-makers, and conflicting goals and needs in some cases.

A consultant sales approach or solution-based selling is focused on the experience that potential customers feel and see while they interact with you. Your role should be similar to a trusted advisor, in which you look into and address their needs and wants. In other words, curiosity is key. This way, you can help them make an educated buying decision. You need to identify ways that you can provide value and make the story theirs instead of your business and product. After all, it's not about you.
In this approach, you need to do your research, ask, actively listen, inform, and ask qualifying questions before closing a deal. Then, you can keep updating buyer's persona data in real-time.
The most important consultative sales approach that successfully close megadeals:
I. Relationship mapping
It is a key process in closing megadeals. Did you know that research shows that only half of sales leaders fully understand who the decision-makers and stakeholders are on the buyer side? So, to land into the hands of the right people involved in the buying cycle, it's crucial to identify and earn the votes of the decision-makers. Normally, there are about 45 decision-makers participating in an average sales opportunity. In a megadeal, the numbers are larger.
That's why you must identify the key players to find the route to power while considering the risks in opportunities. When businesses can manage deal relationships successfully, they understand what matters to who – which usually includes quality, price, and service.
Relationship maps are a visual guide into the connections between organisations or third-party influencers with stakeholders. Analysing this aspect will help you pinpoint relationship gaps, then communicate value and earn access to the people who dominate buying decisions and the budget. Furthermore, it lets you focus on executing the best tactics in developing quality relationships with allies and competitors.
II. Prepare the pricing and sales teams for the right consultative sales approach
You must know keen to learn your customers pain points to pick up on key themes and words. Only they can you ask thoughtful questions which warrant quality responses. Personalised questions can be anchored around a customer's situation, problem, and needs. Next, follow up with implications of what success looks like for each customer. You must understand what the lead is saying and if you're unsure, then probe. Validate their answers by repeating a summary of their statement so they can either clarify or confirm what you understood. Then, you can respond decisively with a solution or further ask questions if needed. It's important that you don't ask the same questions twice.
As a business, there should be skills training for the sales team to learn the art of asking questions. A sales team should let customers talk more without making the conversation seem like an interrogation.
Lessonly sales leadership team reports that the following phrases landed the most successful deals:
I'm curious why…
So you mentioned…
The reason why I ask this question is…..
Plan your pricing: Consultant sales approach
Some deals are lost even before the negotiation begins because of the lack of pricing plans. That's why it's important to study every element of a deal. A pricing plan example may be through a minimum viable solution (MVS) where products are in their simplest form. Then, customers provide feedback and information that shape future product development. With this method, pricing tactics can be pressure-tested and experimented on, while refining price terms and conditions.
Consultant sales approach with relationship mapping
Start with basing your contacts on customer relationship management data. Then, assess the strength of the relationships, how you want to grow them, and with whom. Consider any political risks and prepare for new influencers that may pop up during the sales process. Lastly, sales tactics should be aligned within the goals, priorities, and initiatives of each stakeholder.
Once you evaluate your relationship with stakeholders and tool both the sales and marketing teams, there is more room to strategize sales reinforcement. This way, your sales message resonates more with decision-makers through the whole sales process.
In case you fail to secure a deal, you must assess how you can stay engaged and why. It's important to identify when you should try again and if navigating to other potential megadeals makes more sense.
Implications of a consultative sales approach
Closing megadeals involve two main factors such as relationship management with stakeholders and providing the sales team with skills training using the elements of consultative sales approach with crucial steps. You need to know the politics and strategies behind power players who influence the buying process and budget. So, you should gather data on which deals were successfully closed, remain active or have potential, and ones that failed as this will help simplify and categorise targets by product and services.
---
〉〉〉 Get Your FREE Pricing Audit  〉〉〉
---
Bottomline
Knowing how to manage deal relationships with stakeholders helps your business form its solutions and assess where products should be used in the sales process. This puts you at an advantage against competitors in identifying your strengths and selling points that bring upselling or cross-selling opportunities. In other words, visualising past, present, and future relationship opportunities will help you achieve annual targets.
---
For a comprehensive view on building a great pricing team to prevent loss in revenue,
Download a complimentary whitepaper on How to Build Hiring Capability To Get The Best Pricing Team.
Are you a business in needs of help to align your pricing strategy, people and operations to deliver an immediate impact on profit?
If so, please call (+61) 2 9000 1115.
You can also email us at team@taylorwells.com.au if you have any further questions.
Make your pricing world class!