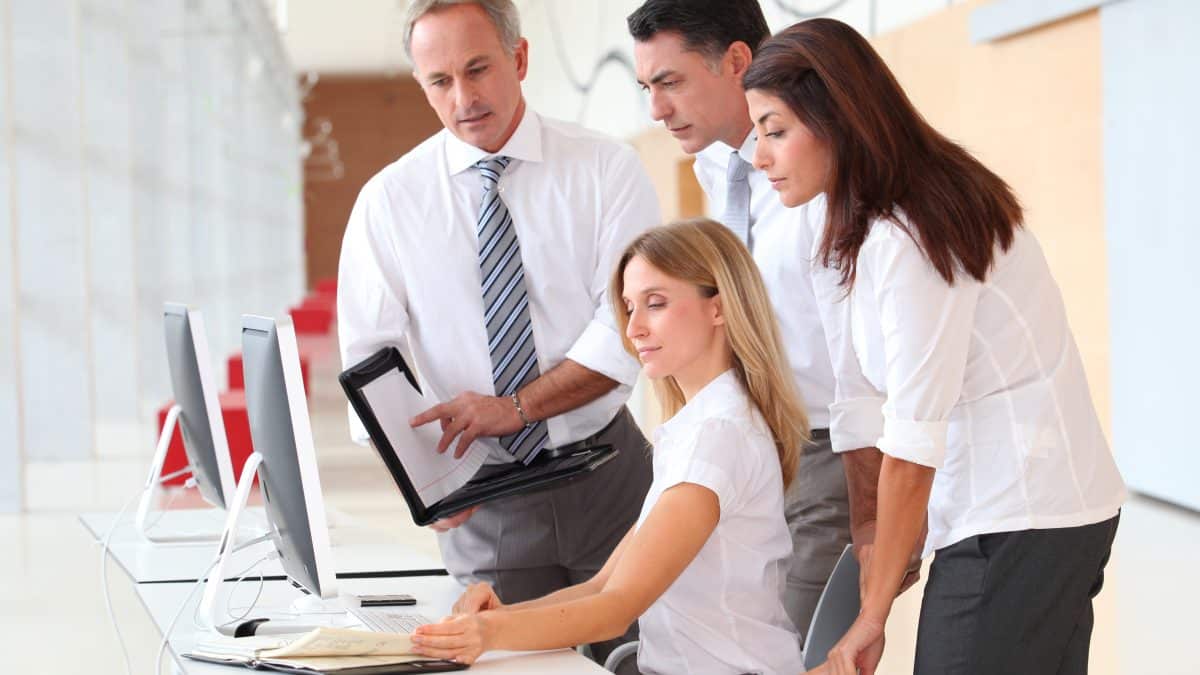 How Can Sales Management and Pricing Teams Collaborate to Increase Sales? 💲
Why does sales management view pricing as matters?
Is the sales manager involved in developing your pricing strategy?
---
>Download Now: Free PDF The Best Method of Winning More Customers
---
What is the sales structure in your business?
What is your CRM pricing scheme?
Who should manage sales reporting?
---
Table of Contents:
I. How Sales Management Work With Pricing Teams To Generate Profitable Sales
II. Sales Management Pricing: Silos & Territorial Teams Create Issues 
---
---

---
How Sales Management Work With Pricing Teams To Generate Profitable Sales
---
What comes to mind when you think about increasing your revenue and growing your business? Are you expanding your product line? How about new ways to reach out to your audience? Are you starting a brand campaign to raise awareness?
Have you ever taken into account the team that is tasked with selling your products? That is your sales team, and it is even better if you have a pricing team working alongside them.
What is sales management?
Sales management refers to the process of building a sales force, organising sales operations, and executing sales strategies that allow a company to consistently meet, if not exceed, its sales targets. When it comes to overseeing sales and improving sales performance for any business, regardless of size and industry, the key to achieving success is always an effective sales management mechanism.
Moreover, aside from assisting your company in meeting its sales targets, a sales management system allows you to stay in touch with your industry as it evolves, which can mean surviving and thriving in a rapidly changing competitive market.
Do Not Ignore Sales Management When You Price
In the past, it was the sales teams who owned pricing. The full authority to price was at their own discretion. For instance, offering large discounts and special prices to get a deal over the line.
However, over the past twenty years or so, more businesses were advised to install a pricing team to improve their price management and price-setting operations. Therefore, many businesses chose to introduce a control and command structure. In short, they installed a pricing team to eradicate crazy pricing from the system. As a result, it didn't work out as planned.
Sales managers were told they were not allowed to set prices anymore. Furthermore, pricing teams were told to act like pricing policemen. Consequently, a lot of companies stopped asking the sales team to give their input to the pricing team on what they thought the proper price should be. In effect, the pricing team quickly became an object of resentment – a hurdle or barrier to growth.  Their mandate was to control and protect not to collaborate and drive growth.
The control and command pricing team is a real problem for businesses. In this article, we will go through all the different ways in which sales management teams enable pricing teams to optimise revenues.
What is a sales management team?
Sales management comprises the sales force, operations and practices to make the business reach its target sales. Altogether, the management keeps up with the changing business trends of the industry to stay ahead of the competition.
Aside from giving raw data from the field, they provide opinions and suggestions in the development stage of the product. Meaning, they are experts in reading the market. Also, they can research the competitive market and find potential new profitable areas. The sales management uses personal feedback and customer relationship management (CRM) to get the data for the pricing team. The CRM provides the needs of the customer and improves results from sales transactions.
Hence, having a sales manager in the pricing scheme who knows will give the pricing team more tools on pricing.
How Does Sales Management Get Involved in the Pricing?
Identify market trends like what is selling the most
Know what the competitors' prices
Affordability of the consumers
Review old accounts to keep track of accurate pricing
Inform guidelines to find the best customer pricing
Educate sales force with value-based pricing and negotiations
Analyse contracts and provide recommendations
The Real Situation in A Competitive Market
It is the sales management and its salesforce that know more about the real competitive tensions and nuances in a market. A salesperson is a vital part of the picture. Generally speaking, you get more detailed information from sales data. The pricing team integrates the incoming sales data and focuses on changing trends and patterns.
Changing Technology in Sales Management
Changing technology has made computer analysis more powerful and mobile. It provides enormous help in measuring the performance of sales management and in allowing salespeople access to centralised customer databases. The data flows both ways. Therefore, the salesforce sends data on detailed accounts and competitive information to a database. Then, the management keeps track of customer transactions and preferences.
The decision-makers of the business should view sales management's importance as technology has changed the role of the sales manager in the past three decades. In fact, from a tactical to a strategic point of view,  it will redesign the sales force in terms of selling capacity.
What is Sales Force in Sales Management?
It is essential to have a good sales management capability within a business to win more profitable sales. However, you need a high-performance sales force to get the right customers and implement the strategy. For example, a sales force, in many ways, is the direct and closest link a business has between supply and demand, products and customers. In effect, they matter in the company because they have their ear close to the ground. They are the ones that receive direct feedback from customers. They live customer price response day in and day out.
In a way, the pricing team studies important transactions and translates transaction and SKU-level data into profitable pricing insights. While the sales team utilises tactics and market intelligence to sell and cross-sell to the right customer segment. Whereas, the executive team provides the direction that the business functions follow. The sales and pricing teams, therefore, play a crucial role in identifying and capturing new margin opportunities. But they also provide key information to the C-Suite on the future direction of the business.
At the same time, no two businesses are alike. The same goes for sales management pricing, the pricing strategy, structures and operations must align with sales objectives and vice versa.
Sales Analytics
With every sales transaction, businesses' are generating crucial data on customer purchases. Including the ability to highlight the hottest item today. Taking into consideration what's going to be popular with shoppers tomorrow. Also, what's not working so well? Additionally, this helps the pricing team and sale manager plan any price changes for new products and launches. What's more, it keeps the sales manager up to date on performance charts, pipelines and monthly sales goals.
Importance of Sales Management
Sales management is integral to a pricing organisation. They manage the salesforce CRM. Therefore, they drive KPIs and sale objectives, reinforcing the strategic priorities of the business. Ultimately raising the revenues of the company.
In every business, there's a sales cycle.  This is a series of steps that sales management follow based on how products reach prospective customers. From the initial query to the finalisation of the sale.
The sale manager gathers all the data from the sales CRM / ERP, quoting tools and qualitative customer feedback. They then work closely with the pricing team to translate and interpret the data to find revenue and margin opportunities in the market. In summary, a process which enables the business to calculate the right prices for their products and services. Including winning more profitable deals and sales.
Sale Pipeline
A sale pipeline is a tool used by sales . In other words, it's a progressive line of communications and actions to monitor and track different customers along a sales process: i.e., from the initial prospect to final sale. The pipeline helps sales to understand what the buyer want. In essence, pipeline stats such as quote to book or won or lost sales help the pricing team understand what prices are converting and what prices customers are rejecting.
Implications
Observations and inputs of the sales manager on customers' habits and feedback can be a valuable tool for the pricing team to plan any future pricing strategy or structure for new and existing products.
Field sales input gives the pricing team a much better picture of the market which they then use to improve price positioning and new product pricing.
Understanding the parameters that influence the buyer's decision to buy from the business can help the sales manager and pricing team set optimal prices by product and segment.
---
〉〉〉 Get Your FREE Pricing Audit  〉〉〉
---
Conclusion
Good pricing teams always seek input from sales managers. Furthermore, they know sales management teams are close to the customers and gather their feedback to understand the commercial nuances of the market. Without input from the sales team, pricing teams are somewhat removed from the market and customers. In addition, sales managers are at the forefront of the customer transaction, most pricing teams are not. One of the pricing team's goals is to help sales win more profitable sales and give them tactics to generate profitable revenue growth. In conclusion, listening to sales teams input on pricing is crucial to developing a commercial pricing structure that customer actually value and are willing to pay for.
---
---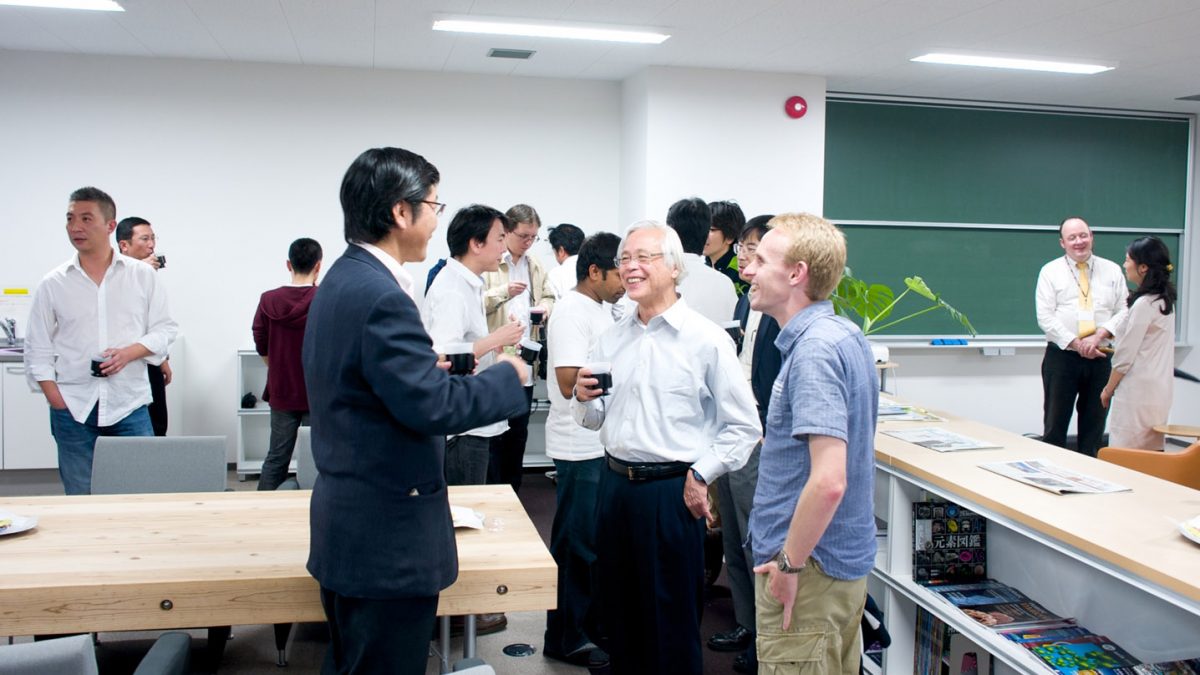 ---
Sales Management Pricing: Silos & Territorial Teams Create Issues
---
One of the major issues of corporate life is inter-departmental rivalry and politics. It is responsible for what is often unclear and leads to doubling up the work or not done at all as it falls through the gaps.
As with some of my other blog posts' key themes, senior executive leadership and advocacy is vital for the development and implementation of a functioning commercial strategy and sales management pricing approach. Once you set out a commercial strategy, you need a sales management pricing strategy to make it pay.
Senior executives (i.e. CEO, CFO etc) can often be criticised for being aloof from the business and not focusing enough on revenue growth, new markets and pricing strategy. In my experience, I believe that CFOs in particular favour cost-cutting because it's more tangible. Meaning, you can clearly it seen on a spreadsheet and do not often trust sales and marketing due to the bluster historically associated with these departments.
---
〉〉〉 Get Your FREE Pricing Audit  〉〉〉
---
Sales management pricing – importance of setting up pricing function in a smart way
Indeed, it is vital to set up a pricing function (with real pricing competency) / commercial strategy) department correctly and to adequately resource it so that both sales and marketing can work in step with it.
Moreover, operations need to work closely (following executive leadership) so as to close or remedy offer gaps. At the end of the day, sales can only sell, marketing can only market and pricing can maximise revenue from a product or service that actually exists and you can deliver to market.
This joined up management approach is the most common weakness undermining any corporate business. The question as to WHY we are doing something is actually rarely asked from a truly corporate perspective.
About Us:
Taylor Wells is a specialist advisory firm that has developed a search, evaluation and recruitment process in the field of pricing, commercial and analytics.  Our business was started after identifying weaknesses in the traditional agency recruitment model.  The purpose is to support management and HR to eliminate the risk of a bad hire. Our workshops and diagnostics ensure pricing or commercial teams are deeply engaged with the sales and marketing teams to achieve greater levels of margin and earnings growth.  We have developed our own digital platform to identify and evaluate talent and we partner with subject matter experts to help us operate efficiently.
---
For a comprehensive view and marketing research on integrating a high-performing capability team in your company,
Download a complimentary whitepaper on How To Maximise Margins.
Are you a business in need of help to align your pricing strategy, people and operations to deliver an immediate impact on profit?
If so, please call (+61) 2 9000 1115.
You can also email us at team@taylorwells.com.au if you have any further questions.
Make your pricing world-class!