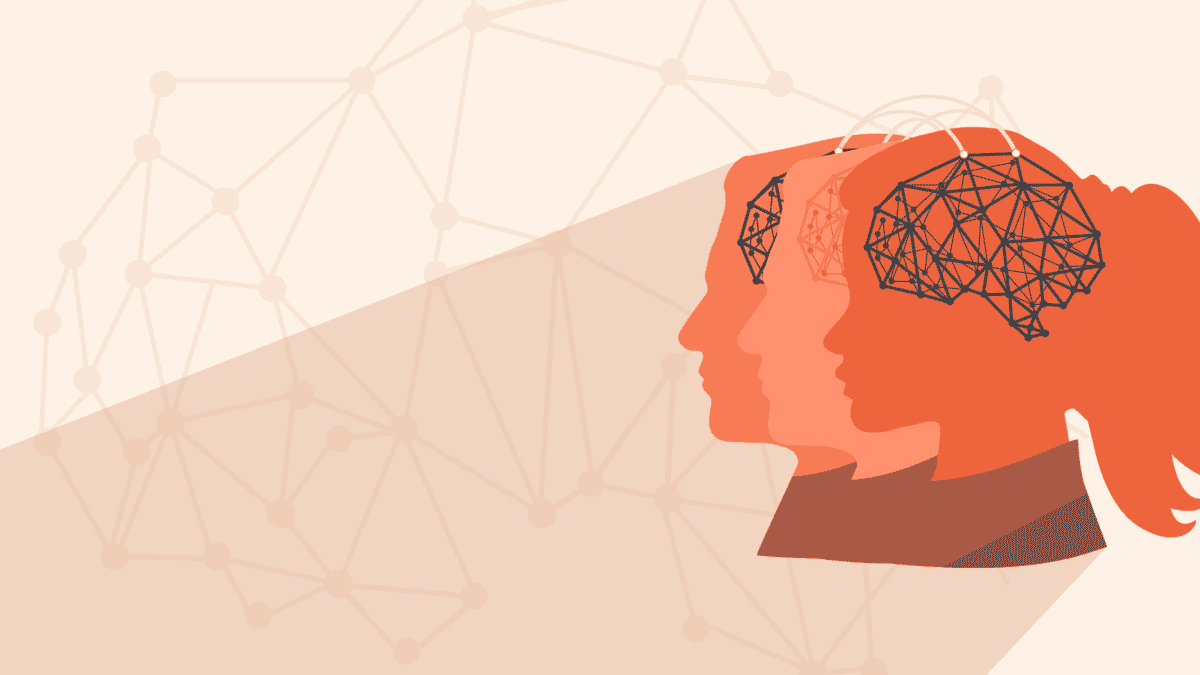 Pricing Manager Job Description: Why Pricing Managers Are Set Up To Fail
What is a pricing manager job description? Why do people in pricing jobs oftentimes don't succeed?
---
Table of Contents:
I.  Pricing Manager Job Description: Why A Job In Pricing Is Often Set Up To Fail
II. Pricing Manager: How To Advance Your Pricing Career & Earn More Money
III. Pricing Career: No. 1 Challenge Preventing Pricing Executives From Success
IV. Managing an Underperforming Pricing Manager Career
V. How the Global Pandemic Covid-19 Changed Pricing Director Job Descriptions Overnight
---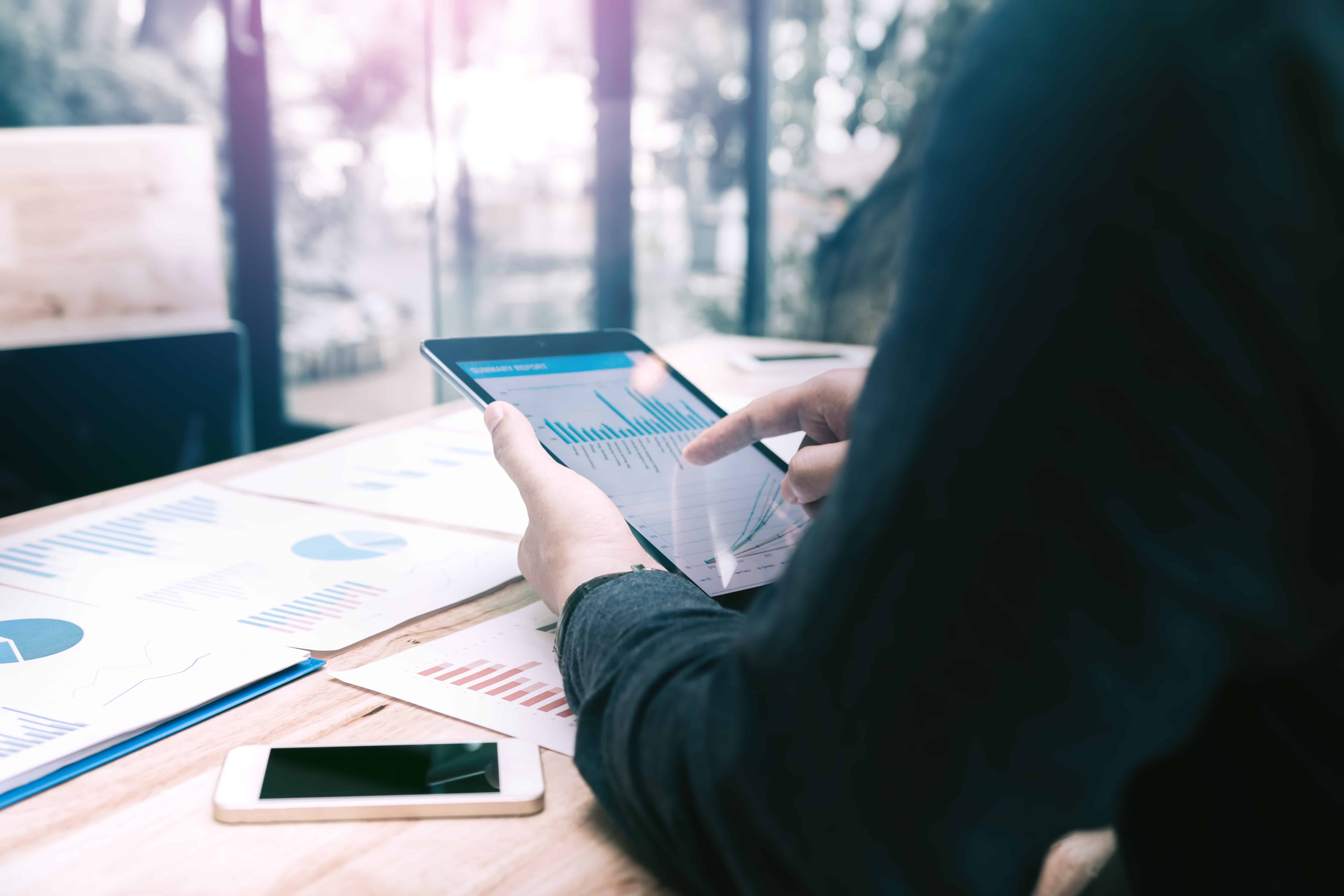 ---
Pricing Manager Job Description: Why a Job in Pricing is Often Set Up to Fail
---
Pricing professionals often tell me that gaining trust, buy-in and alignment around pricing is the toughest part of the job. All too often, pricing managers and analysts join new teams with hopes of achieving great results and building their careers. Only to find they are pretty much on their own. Fighting against unsupportive and siloed business environments with chaotic pricing operations and pricing systems.
No matter what company or industry, the topic of pricing raises natural concerns, questions and even conflict between teams and functions. When you look at the causal drivers for this, the pricing team's major problem can be traced back to how the pricing team and function were set up in the first place.
Thus, it is significant that we know the pricing manager job description to avoid these from happening.
For example:
Many pricing executives are hired into pricing roles under false pretences (pricing manager job description often do not represent the actual job, culture and team dynamics experienced)
Pricing managers often enter businesses with a latent culture of compliance
Existing teams are expected to work effectively with the new price leadership team with no prior engagement or input into the role of pricing and the new team
Sales teams are expected to work effectively with a function without knowing exactly how they should work with the new pricing team and implement new ideas and changes
New pricing teams often work with organisations that are weary about changing old pricing approaches and struggle to gain traction in the business
In this article, we will discuss how to recruit and set up a pricing team in the best way possible. In subsequent articles, I will give real-world examples of how leading FT500 have set up and recruited their pricing teams using more commercial and innovative recruitment alternatives.
Our contention is that the recruitment model is broken into two main reasons: 1) its main focus is on one-off commission fees (not its customer's business objectives) and 2) it lacks the capability to find and set up cohesive and specialist pricing teams and create positive business environments.
Many businesses (without even knowing it) are at risk of margin loss from inadequate recruitment processes. Heavy reliance on a traditional recruitment model will mean that businesses will increasingly struggle to cope with the demands of specialist pricing hires and building high-performance pricing and commercial teams.
The problem with pricing recruitment
The traditional recruitment model is falling short to build high-performance pricing teams in B2B businesses. Pricing executives are typically recruited into businesses that have not fully addressed their pricing control function, team and culture situation. All the while, businesses expect their new and existing teams to work together to achieve substantial revenue, margin and profit growth without giving them first adequate training and support.
Business leaders have ready access to a number of potentially game-changing commercial ideas and resources at their fingertips. It can be tempting to chase after a new SAP integration (pricing tools software) to complex pricing issues, rush into hiring (weak pricing manager job description), or follow new research on cloud pricing because they all seem to provide some relief or a solution to a complex problem. What's harder, but far more valuable, is to embrace the business problem and address it at the root.
Spend some time with your teams understanding your pricing situation and commercial challenges right now until they no longer pose a threat. Study them from various viewpoints and angles, and understand them on a deeper level. Rather than narrowing the scope of your final decision and options by rushing to hire a pricing team, remain receptive to the important problem – one tied to customer value, teams and commercial structures.
Uncomfortable truths will surface. You may find silos and too many priorities. You may even be top-heavy and conflict avoidant. Also, you may be inspired to rip out business units, break down customer and product data, P&Ls and integrate new pricing teams with existing teams in ways you have never done before.
How leading businesses build their commercial teams – good pricing manager job description
To address complex HR and commercial challenges, progressive businesses like DHL, TPI /Cleanaway and GE are choosing to utilise more adaptive, commercial and innovative recruitment alternatives.  A primary driver for change is the need to keep up with changing and unprecedented times. Many recruiters do not have the requisite pricing expertise or commercial knowledge to understand the requirements for technical and niche pricing management roles and draw up a useful pricing manager job description or recruit for the role. An under-investment in recruitment coupled with a poor understanding of pricing will automatically affect how, what, and who you place into key pricing management roles.
Any business that competes on value has to realise that to implement pricing strategies and grow, it must first innovate and figure out how its HR initiatives and recruitment activities can yield talented teams that work well together and are better prepared and empowered to deal with complex problems.
The impact of not changing
When the pricing function is not thought out or designed to fit the business prior to a new team coming on board, its purpose and effort can be diminished by well-intentioned but harmful pricing bureaucracy, endless reports and analysis that does not get either read or acted upon. Even effective teams can be rendered ineffective when there is a lack of buy-in, mandate or support from key stakeholders in the business.
It can be a mistake to view pricing as a matter for the pricing team alone or to get complacent about pricing simply because a team is in place. It can be a mistake to rush into hiring pricing executives into the business without first defining the role of pricing in your business (pricing manager job description) and understanding exactly how the new pricing team fits in with your existing sales processes and teams.
Inadequate recruitment practices can lead to revenue and margin loss let alone substantial recruitment costs and wasted time and effort. If you want your sales and pricing teams to work well together and reach agreed goals under tight deadlines, existing teams must first be engaged with the development of the new pricing team before they come on board.
When existing teams understand the role of pricing in their business (due to a clear pricing manager job description) and they know what to expect from the new pricing teams, they trust (rather than reject) the support and expertise of the new pricing team.
What you can do about it right now
Consider "what's needed – and what works" if you're thinking of hiring a new pricing manager or analyst. Even if you're simply replacing an existing role. It's a new brand of recruitment that emphasises a 360-degree approach to recruiting and setting up a specialist pricing team. An approach that draws upon external outreach to stakeholders, extensive ties to sales and marketing managers and teams, expandable organisational structures tiers, and flexible membership to critical business transformations and projects.
Leading businesses, like DHL, Shell, GE, Parker, and Caterpillar are overcoming significant commercial challenges by addressing their value, teams and commercial structures. They think long and hard about the role of pricing and match their recruitment needs against their specific commercial requirements and business culture to find the right people and create a strong senior manager job description (which is also applicable to a pricing manager job description).
The composition and set-up of a team can make or break a new pricing actions function. Take care to think about the composition of your team in relation to your commercial requirements and business culture.
Who should the pricing function report to? What responsibilities should the pricing function hold? In addition, what skills and qualifications does a pricing manager need to have to solve pressing commercial challenges? What is pricing accountable for versus sales and marketing in the generation and delivery of revenues and margins that meet or exceed budget? A pricing manager job description is essential for a job in pricing to be successful.
"Pricing Manager Job Description: Why a job in pricing is often set up to fail" is written by Joanna Wells, Author of TeamBuilder360 and Director of Taylor Wells.
Taylor Wells is a specialist advisory firm that has developed a search, evaluation and recruitment process in the field of pricing, commercial and analytics.  Our business was started after identifying weaknesses in the traditional agency recruitment model.  The purpose is to support management and HR to eliminate the risk of a bad hire.
Our workshops and diagnostics ensure pricing or commercial teams are deeply engaged with the sales and marketing teams to achieve greater levels of margin and earnings growth.  We have developed our own digital platform to identify and evaluate talent and we partner with subject matter experts to help us operate efficiently.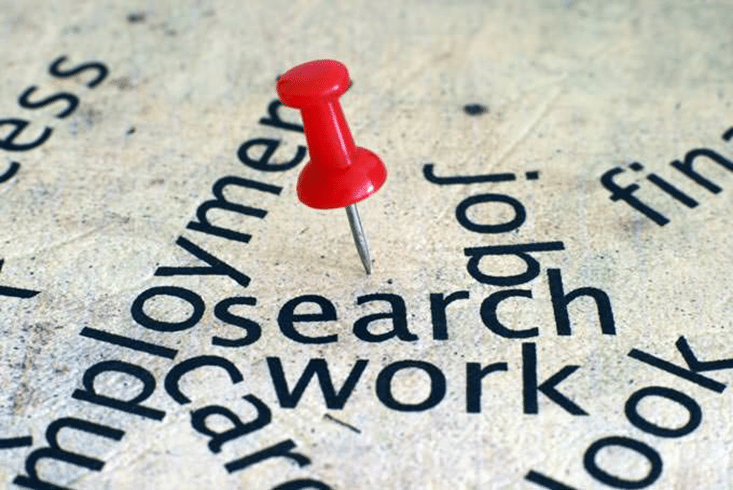 ---
Pricing Manager Job Description:
How To Advance Your Pricing Career & Earn More Money
---
Advancing a career as a pricing manager and commercial management is by no means easy. Pricing managers and executives tend to have to work that much harder than executives in sales, marketing or finance to prove their personal value and further their careers. The relatively new development of the pricing manager function can present both career opportunities and setbacks (including relatively low base salary bands considering the substantial money generated from a functional and cohesive pricing management team).
A pricing manager and team can be the saviour one day, watching the EBIT gains come in after developing a sophisticated quoting tool. And, the enemy the next day, dealing with customer and stakeholder complaints and credit notes after a mismatched price rise.  (An action most likely implemented to improve profitability quickly by a state, region or branch, but a result for which the pricing team is held largely accountable).
Getting a seat at the leadership table as a pricing executive is neither straightforward nor clearly mapped out. There are a growing number of large corporates in the USA, EU and ANZ with pricing executives on the leadership team (Rockwell, Caterpillar, Parker, GE), but this is not the norm. Many pricing managers complain that there is nowhere to go after the role, or there are limited promotion opportunities to the leadership team.
Many pricing professionals re-focus their career path to marketing or finance because they struggle to find a suitable strategic pricing role at a senior level.
(See our blog on stress in the profession in price pressure)
If you have expertise and passion as a pricing manager, Taylor Wells believes that moving away from pricing management is a mistake. Pricing management is a growing field and will continue to be so. It is better to stick through the stormy waters now, develop your skills, and reap the benefits later.  B2B businesses need pricing expertise to drive commercial strategy and business model innovation in ever more complex B2B environments. However, a career as a pricing manager is not for the faint-hearted; requiring pricing competency, a positive attitude, persistence/energy, as well as a realistic career game plan.
What is holding you back from top pricing manager roles?
Derailing behaviours
There is an expectation out there that if you just work hard enough, produce some long hours and do great work, the CEO and executive teams will notice and promote you. Unfortunately, this does not happen as much as you think or would like. There are executives in your organisation, ready to take credit for your good work – a tough reality, but all too common.
Stereotypes & assumptions in a pricing manager job description
There is a latent assumption/stereotype in the marketplace that analytical people are introverted, conservative and reserved in groups and/or are more likely to have trouble 'fitting in'.  It's pretty fair to say that high calibre pricing and commercial executives are conscientious. They also tend to be high achievers and results-focused. They may even lean towards the introverted end of the scale.
However, what most executives tend to overlook about successful pricing professionals is that they get such impressive results because they have mobilised, engaged and led teams. This includes educating and informing sales, marketing and product teams on new pricing concepts and frameworks (previously unknown to most people). Also, utilising the skills and capability of the group to make the best pricing decisions and recommendations.
Job shortages
There is a shortage of strategic pricing roles and opportunities at the senior level. Even though pricing management is a growing field and function in Australia, the majority of pricing roles (although growing rapidly in numbers) are still tactical and operationally focused. Many pricing professionals struggle to find roles that are 'suitable for their level, skills and capability.  It is common for pricing professionals to settle for what they know rather than moving to new companies largely because they fear they'll make a bad career decision.
On the other side of the equation: There are very few businesses with objective insight into the capabilities of pricing people and teams. Consequently, recruitment, promotion and talent management programs tend to miss out on evaluating the right mix of skills and competencies that are required for executive pricing roles.
What can you do about it?
 1. Understand your core strengths & capability
Securing the top jobs in pricing inevitably requires certain traits and characteristics (for a full discussion, please refer to my earlier article: "How to win great jobs in pricing". But let's not forget that getting the top jobs in pricing also takes a fair amount of honest self-reflection, focus and dedication.
If you want to advance your career and unlock your full potential, you need to understand how well you do what you do, and why you do it. You need to consciously put yourself in the right role and business. You need to manage derailing behaviours. Moreover, you need to seek out targeted training programs that will bridge any skills gaps you may have.
Successful people in pricing tend to seek out objective feedback from people they trust and who have insight into their world and expertise. Many sit career assessments and have in-depth reports on their pricing capability, personality and teamwork skills. Some build a network of professionals that can give them confidential and impartial feedback on their performance, the market, and suitable job opportunities.
It takes more than past experience or an impressive CV or LinkedIn profile to get noticed and stand out from a crowd. A CV says nothing about how well you perform best. It is risky relying on your CV or LinkedIn profile to get noticed by hiring companies, as it may attract the wrong companies. Check out our blog on price analysis.
2. Choose to work for companies that invest in people and pricing 
Oftentimes, companies do not measure hiring as the "quality of hire" but as to how they fill jobs quickly. If you think of changing jobs, and you know you have great skills, it makes sense to concentrate your effort on businesses that look at both measures. Sure there will be more businesses that focus on time to hire over the quality of hire, but this means that you'll be saving yourself the headache of explaining yourself without reciprocation and you'll be avoiding soul-destroying recruitment processes that overlook exactly what they are meant to be looking for (for more information read: Price recruitment: Take Control of Recruitment and Test Before You Hire.
Having the right experience and skill set is just part of the puzzle. If you do not like how a job advertisement is written, and or the initial screening telephone call about a job and or the interview with the hiring manager(s), chances are you will not like the job, culture and values of the business (see customer value pricing). And, chances are that your unique skill set and expertise will be nullified or underappreciated by the business.
3. Get a career game plan
Getting ahead in pricing isn't about luck. Top executives don't wait for opportunities to happen to them. They have built a successful career after clear and thoughtful planning and many seek career counselling. In addition, they know the right career options for them based on objective evaluations of their personalities, behavioural patterns, skills, capabilities and background. Furthermore, they seek advice from experts and intelligently direct vital knowledge to advance their careers.
Career counselling and career planning tools can provide impartial insight on personal values, interests, ability levels and potential. They give practical advice on how to manage strengths effectively so as to consistently elevate performance. When you understand the depth and breadth of your capabilities, potential, and the quirks of your personality, it is possible to learn to appreciate the processes you have created to function in the world. Targeted skills and career counselling will support you make small shifts that ensure your career is on the right track and you are in the right place. Collectively, these shifts can have a profound impact on performance, career, salary and well-being.
People are not held back because of some elusive and mysterious weakness. They are held back because they do not know their value and or have not aligned their value to the right company (i.e. they are in the wrong place, need more focused training and support or they are deploying the wrong behaviours).
More of the same is not always the best way to advance your career in pricing. There are many executives and senior leaders that lose their jobs because their strengths become weaknesses through overuse. Oftentimes, the very traits, capabilities and personal characteristics that launch careers and mark a person out for promotions are the same characteristics that can derail that same career down the line.
Remember:
We all have blind spots and unconscious biases that bind us to a set of routine thought processes and feelings that govern how we live and interact with others (otherwise known as our comfort zone). We work best when we adapt and step outside our comfort zone and try something that feels strange, awkward and uncomfortable to begin with. But which accelerates our progress towards our chosen target or ideal role.
---
〉〉〉 Contact Us for a FREE Consultation〉〉〉
---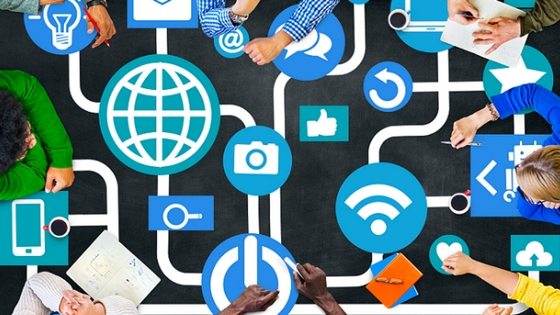 ---
Pricing Manager
Career: No. 1 Challenge Preventing Pricing Executives From Success
---
Pricing manager job description: Collaboration drives faster customer value discovery and more informed pricing decisions. However, our research shows that 64% of pricing and commercial professionals find building networks, partnerships and internal buy-in for better price and revenue management practices the most difficult things they do.
Large corporates in B2B and B2C markets from Retail, Chemicals, Energy, Manufacturing, Distribution and Technology continue to plunge headlong into earnings decline. A significant amount of the margin pressure B2B businesses experience can be explained by some level of resistance to changing existing pricing practices and management (i.e. moving from cost plus to more advanced pricing and revenue management).
The boards and executive management teams of some businesses are keen to re-examine existing pricing strategies, structures and operations. Including supply and customer agreements and trading terms underpinning major deals and contractual supply arrangements. However, most are not even aware that their pricing, contracts and implementations are creating substantial margin leakage.
Pricing career success – multi-faceted skill sets
There are leaders who seek to re-issue new price lists and re-set price margin differentials. The reason is to halt or slow the rate of margin erosion. Created by intense competition, savvy consumers, excessive discounting and wide-scale disruption. Many, however, are implementing price increases without the correct level of pricing competence or understanding of their customer base.
This is bad for net profitability and terrible for hundreds of thousands of tired executives. Especially those coping with a range of new business issues and pricing challenges without the right level of pricing competence. And it will strangle the professional price and revenue management practice too (making a pricing career less appealing).
The chokehold on pricing progress will leave many businesses more vulnerable to margin loss. Namely, hampering efforts to explore new pricing and revenue opportunities and preventing executives from managing threats.
Intellectual innovation in business is not just essential to transformation projects, but also national transformation efforts too. Sharing IP and configuring specialised knowledge to solve complex business challenges draws upon top Australian and international executives and their ability to promote the continuous commitment to profitable growth, innovation, learning, technology and talent as transformative tools.
Yet, the future of more traditional Australian B2B businesses in an era of disruption remains unclear. The disruption created by modern start-ups, technology, AI and data has thrown businesses into disarray. Many pricing career leaders are not sure how to build networks and communities and or best share data and IP. Teams are questioning whether they should attempt and trial alternative pricing methods and approaches.
Many people fear making mistakes
Raising doubts about the risks and trade-offs involved in moving from a cost-plus to a value-based pricing culture.
That is unfortunate because better pricing and dialogue about alternative and better pricing methods and analytics does not expose businesses to risk. Better pricing prevents risk and costly mistakes while cost-plus pricing often creates the risk of over-charging and undercharging customers.
Identifying and stopping margin erosion created by cost-plus pricing, unmanaged spending, poor supplier and customer agreements, throughput inefficiencies, de-centralised price admin, excessive discounting, and resistance all require collaboration. This means, sharing information and IP, learning better ways of setting and managing prices, and recruiting high calibre pricing executives with proven pricing skills and expertise.
To learn how leading businesses like GE, Whirlpool, IBM and Caterpillar are tackling the issue of resistance, capability gaps and resiliency, read our article on Pricing Science: The secret to how big business unlocks their pricing power.
---
〉〉〉 Contact Us for a FREE Consultation〉〉〉
---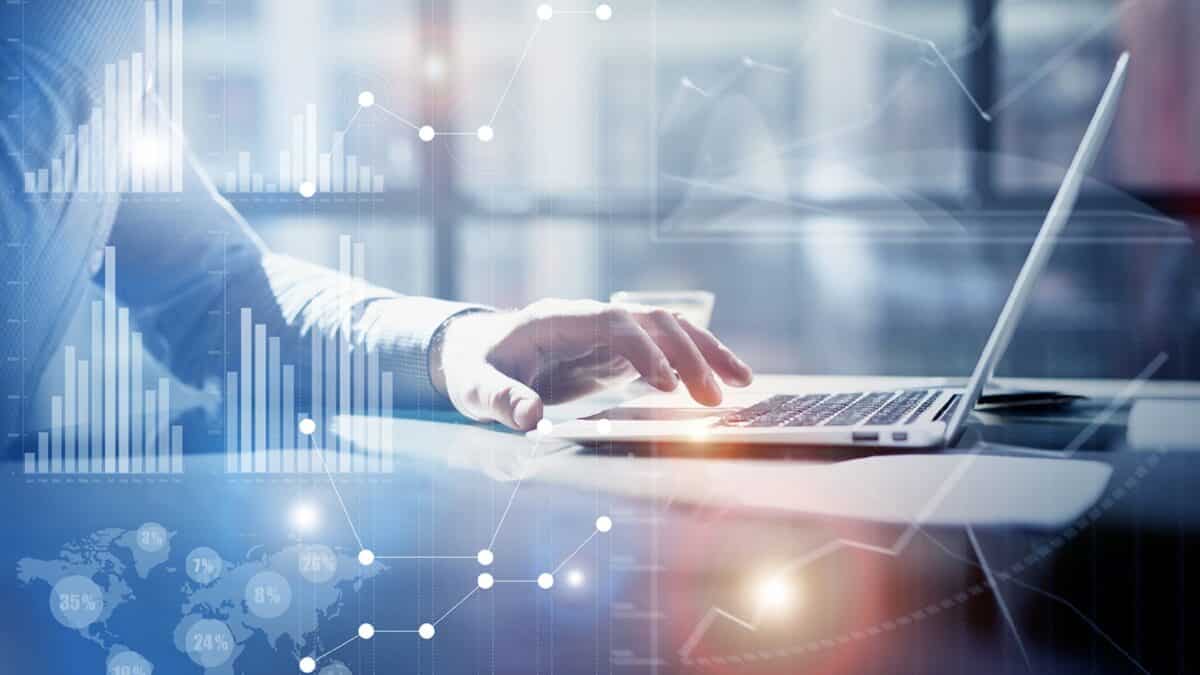 ---
Pricing Manager Job Description:
Managing an Underperforming Pricing Manager Career

 📉📈
---
In any business, there's always going to be someone who's not performing to the level or grade you hoped they would. This is just working life. But, at some point, you may find that this someone is your pricing manager. And, if this is the case, you'll probably want to have some options from HR. That is, to guide you on what's best to do in this situation.
The problem is that it can be quite difficult to give pricing managers the feedback and support they really need. Pricing is one of those lesser-known functions in a business. The ROI for most training programmes is negligible. And, yearly appraisals and employee assessments often struggle to pick up on specific performance issues in pricing teams.
So, what HR options do you have to help your pricing manager with their performance? Is there something productive you can do to help correct their behaviour or address their skills gaps? Is firing them or moving them to another team the only option you have?
What do the experts say about an underperforming pricing manager career?
The answer is no. There are other more productive options to choose from. If you have an issue with your pricing manager or team, take steps toward solving them as soon as possible. It can be very destructive to a pricing manager's career, pricing project and business to do nothing about performance issues. These situations often do not resolve themselves. They often just get worse.
Some companies can be straightforward. They simply let go of the underperformer but most of the time it's not very useful. Thus, you'll be spending more resources to replace and train the new pricing manager.
In this article, we'll explore steps to help an underperforming pricing manager career. We'll argue firing the manager isn't the only way to solve the problem. It is our belief that we can improve the pricing manager's career. In addition, we'll show a step by step approach on how to stage a productive intervention.
How do you help turn around an underperforming pricing manager' career?
Jean-François Manzoni, coauthor of The Set-Up-to-Fail Syndrome: How Good Managers Cause Great People to Fail, said: "When you talk to senior executives, they'll usually acknowledge that those don't work," Thus, it's up to you as the manager to find ways on what to do.
Below listed are some ways how to carry out a productive intervention:
Pay attention to the problem
Too often we ignore problems. More often, instead of taking action, the manager will transfer the person somewhere else. If not, let him out of the loop and stay put without doing anything."
This is not the solution. Don't allow underperformance to ruin your pricing team. It's not always that issues resolve themselves and may only get worse. You will become more frustrated and that's going to show. It will also make the people uncomfortable. If there are problems, find ways to solve them as soon as possible.
Find out the reason for the problem

Find out the person's qualifications and the necessary skills. Also, determine whether he has misunderstood the expectations. Sometimes, it's also possible that you might be playing a role in the problem. After all, it's not always that it's the pricing manager's fault just as it's rare that it's the senior management's. Don't always focus on what the underperformer needs to do to rectify the situation. Therefore, think about what changes you can do as well.
Look at the problem objectively

Make sure to look at the problem without bias. Consider talking to the person's former boss or previous colleagues, or better yet, conduct a 360 review. Also, when talking to other people, do it confidentially.
Talk directly to the person involved

After checking or talking with other people, talk directly to the employee involved. Explain your observation and let him know how it's affecting the team's work. Also, make things clear that you're there to help.
Verify if the employee is coachable

It's crucial that the person acknowledges the problem. Take note, you can't coach a person that doesn't acknowledge that he needs help.
Make a concrete action plan

Create an action plan for both of you and the employee. Indicate what both of you are going to do differently. Of course, agreeing on quantifiable actions so that you can mark the development or progress. Also, ask what the employee needs in order to accomplish those goals. Then, give her a time frame.
Track the progress regularly

Monitor the improvement on a regular basis. Tell the employee to check in with you frequently. Furthermore, set up a specific date and time to check progress in the future. Also, you can ask if he has a close colleague that he wants you to enlist in the effort.
Keep the problem confidential
While working on it, make sure to keep what's happening confidential. However, let others know that you're dealing with or working on the "underperformance problem". No need to discuss the specific details.
Take action if there's no improvement

If you think there's no progress, be clear on the consequences. You can say something like, 'I want to be very clear with you. That this is not the first or the second time this has happened but the third time. Now, since I see no improvement and your behaviour hasn't changed, I need to discuss the consequences…' Though it's hard and painful to fire someone, sometimes it's the best option for your team.
Reward and praise significant improvement

Let the person know of the positive changes he made. In addition, let him know that you've observed the progress and reward him accordingly.
Do's and don'ts in dealing with performance issues:
Do:
Intervene as soon as possible
Take into account how you might be playing a role in performance issues
Create a concrete, quantifiable action plan for improvement
Don't:
Forget to make follow up — regularly monitor their progress
Waste your time and effort in coaching someone who doesn't acknowledge that there's a problem
Discuss with others on the team about specific performance problems
Discussion
Instead of letting go of an underperforming pricing manager, find the problems plaguing the manager. It takes considerable resources to replace and train a new pricing manager.
Once you find the problem, set aside some time to talk to the pricing manager. Discuss what ways he/she can do to improve his/her performance. Give him/her some leeway to admit that he/she has a problem. And it's affecting not only him/her but also the pricing team.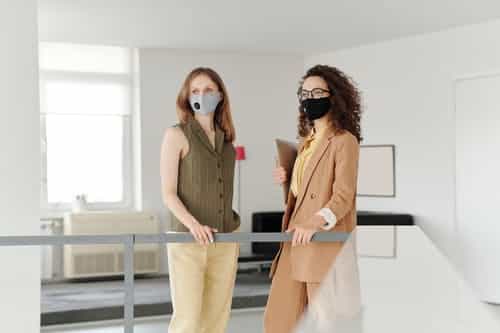 ---
How the Global Pandemic Covid-19 Changed Pricing Manager Job Descriptions Overnight
---
Pricing manager job descriptions and senior pricing roles have changed amidst the COVID-19 global pandemic. Does a crisis like a pandemic entail laying off pricing staff and teams? How should pricing professionals navigate their careers in times of crisis? What are senior pricing managers doing differently as a result of the pandemic? 
We have seen definite changes in pricing director job descriptions and activities over the recent weeks. With major B2B pricing tenders halted and ongoing price increases for food, health, and 'essential' items have now become pricing priorities. Regardless of the industry that we work in, we are all primed and expecting increasing uncertainty and changes to our teams.
Many commercial executives, however, are reluctant to admit that their companies are facing turbulent times. Chief executives, in particular, do not want to scare employees and disrupt business operations in the new normal. If you're in a senior pricing role. where does this pandemic lead you to? Will your position be safe in the coming months? And what impact will global disruption place on your work and future pricing director job descriptions?
The assumption that many executives have made since the COVID-19 outbreak is how employees will worry less if they just keep their cards close to their chest. But in reality, nothing could be further from the truth.
Instead of forcing employees to second-guess what's in store for them, Taylor Wells advisory strongly believes that in times of crisis, it is imperative to be absolutely crystal clear with the pricing department about their changing roles and the financial health of the business.
Now, let's see some of the significant market-led pricing activities you'll now be prioritising as a result of global restrictions.
9 recent changes to pricing manager job descriptions resulting from the COVID-19 crisis
1. Demand for online pricing skills
The coronavirus pandemic has drastically changed the Australian hiring landscape. Not only are there significantly fewer companies hiring pricing director jobs since the outbreak. But those who hire are now focusing on building pricing director job descriptions that improve online pricing strategies, systems, and analytics.
The majority of people are working from home since the lockdown. And global populations are doing their daily groceries online. Millions of retail and B2B purchases are being made online to abide by social distancing practices and no-contact cash transactions.
In response, many Australian businesses are now creating pricing director job descriptions that emphasise online pricing experience and skills. This is to align with the sudden change in global consumer consumption and channel strategy.
Businesses without essential pricing talent and technical knowledge will suffer both during and even long after the crisis is over. It is expected that most pricing director job descriptions will continue to emphasise essential pricing skills. Especially in the area of online pricing strategy, subscription model design, value-based price setting and data interpretation skills.
2. Decentralised price decision-making authority on pricing manager job descriptions
As more pricing teams work from home, senior pricing managers and pricing director job descriptions are emphasising superior strategic price planning and decision making skills. Hiring companies will post pricing director job descriptions that describe price experts who can make unilateral pricing decisions and challenge judgement calls independently. Remote working, mass lay-offs and social distancing rules have disrupted standard business operations and many decision-making processes have become defunct.
Key changes to business planning have occurred most notably in discount sign off procedures and B2B tenders processes. Uninformed decision making is immensely impacting bottom-line profitability. Commercial activities have either come to a halt or become increasingly chaotic, as commercial teams rely on discounts to secure and win precious sales in very uncertain times.
Other essential tasks that drive business planning and cost initiatives will include:
product rationalisation
product life cycle reviews
customer lifetime management
trade spend funding reinvestment
3. Customer-focused pricing & partnership
Too many Australian businesses are fighting to survive as a result of the level 3 lockdown restrictions. They are struggling through the coronavirus outbreak and can't pay their bills. New pricing director job descriptions are being designed to explore new or 'special' pricing and revenue models for their customer base.
The key responsibility for the more socially conscious businesses is to help customers stay solvent with financial packages and crisis-friendly pricing. The government has also issued a relief package for small businesses and residential customers.
Australia is hoping that businesses take a compassionate position and forego price gouging during times of need. There have been mixed responses from businesses which will reflect in the new pricing director job descriptions moving forward.
Australian energy providers, for instance, will scrap the power bills of some firms' for a couple of months. New payment schedules and pricing arrangements are set to help the majority of the customer base during these tough times.
4. Price rises & gouging
Price gouging during the coronavirus crisis has been rampant in some industries since the outbreak. Pricing director job experience and descriptions include substantial changes as more businesses are increasing prices on essential items across B2Bs and e-commerce. Even fuel pricing has experienced its biggest gap between the cheapest and most expensive providers in Sydney's history.
Fresh fruit like bananas sells at a high price of $4.90 per kilo. On the other hand, iceberg lettuce at Woolworths went as high as $5.50 while $10 at Brisbane Foodworks. Even Aldi, the supermarket known for offering the best prices, has sold truss tomatoes priced at $8.99 a kilogram and iceberg lettuce just 90 cents lower than its competitors at $4.99.
Choice, the consumer advocacy group, slammed retailers for price gouging on essential items during the coronavirus crisis, declaring that it should be against the law to do this.
The Bernstein reports that the short term boost in sales will likely benefit major food companies such as Campbell Soup, Conagra Brands for frozen food, General Mills and Kellogg for the cereal market, Mondelez International for crackers, J.M. Smucker for peanut butter, jams and jelly industry, and Kraft Heinz for macaroni and cheese.
Most pricing director job descriptions have been focusing heavily on price rise strategies and implementation during the crisis. But overall, it is unlikely that these price rise activities will continue indefinitely. This because price gouging is only a short term play and has repeatedly shown to have limited to no impact on annual sales growth.
5. Restrictions on goods sold
For the first time since the Second World War, we have seen restrictions imposed on goods sold through supermarkets. Pricing director job descriptions now include reviewing price lists on an SKU level, changing existing pack price architecture to reflect food restrictions.
Over the past few months, for example, Woolworths has oscillated between announcements of new restrictions, such as a two-limit rule on almost all items. This is in a bid to curb panic buying during the coronavirus outbreak and regulate supply in peaks. The heightened restrictions came on the 13th of March when Coles' introduced a two-per-customer limit on items including pasta, flour, dry rice, paper towels, paper tissues, and hand sanitisers.
Expect price architectures re-design pack pricing, single item purchase, and promotions to be a regular occurrence in daily pricing director duties moving forward.
6. Excessive discounts and daily promotions
Discounts and promotions have been a hot topic during the pandemic as retailers fight to survive. Westfields, for example, is now struggling financially because people do not visit the malls anymore because of lockdowns and government-ordered restrictions.
Pricing director job descriptions are now heavily involved in tactical pricing – excessive 70% + discounting on single line items and packs were common at the peak of the crisis. Now, 50% to 30% off sales and promos appear to be the new normal for weekly promotions and giveaways for both everyday purchases and non-routine purchases.
Wide-scale and excessive promotions in retail, grocery, and B2B sales indicate that there's a huge urgency across the board to get pricing directors to lock in as much cashflow as possible before stores are either forced to 'hibernate' once again (like Melbourne cafes, restaurants etc.) or become insolvent. It is likely, therefore, that most pricing director job descriptions and teams and will soon be mentioning price rise management skills. There's no doubt that there will be plenty more businesses that will explore price increases to recoup losses from months of excessive discounting and promotions.
Pricing manager job descriptions are now heavily focused on short term tactics. Here are some tactics to maintain cash flow or even stay in the game:
Daily promotional pricing – there have been up to 80% discounts daily, rather than monthly, particularly in Australian fashion retailers since COVID-19. That included promotions across the industries such as FMCG, fashion, entertainment, tourism etc.
Changes to price-setting processes to develop more dynamic online prices and discounts.
Price repositioning – Potentially increasing prices for essential items (airline tickets, shelf grocery items, vitamins, masks, and other health and beauty products) – and decreasing prices for non-essential items.
An example of price repositioning is the demand for face masks and personal protection equipment, both at an all-time high demand. Hospitals and private sectors are paying a lot for these items and some suppliers are hoarding to sell them at a higher price.
Another example is the basic, everyday necessities like toilet paper and alcohol. Due to panic-buying, all of these items have become hard to come by. In effect, the hoarders are upping the price. Pricing directors job experience descriptions will include skills that deal with price spikes in demand and supply constraint issues. But simply restricting food and health products does not seem to be working for the more hoarders out there.
7. New business & revenue opportunities
COVID -19 has essentially accelerated the need for a fully functioning online pricing strategy and operations for both B2C and B2B businesses. In the next 2 – 3 years, the division between B2B and B2C will merge as leaders now plan to capture new growth opportunities. That includes going direct to market with their own distribution or online portals.
Businesses are working out how to cut out freight costs, streamline distribution and enter new segments. For example, WooliesX is currently hiring a whole new pricing team to help create and capture value in a $1B online grocery service market for B2B businesses.
8. More systematic and number crunching 
Another major change to pricing director job descriptions since the COVID-19 pandemic has been the increase in administrative, systems, and analytical tasks. It is likely that we'll see the pricing director job description become more systems-oriented over the next few years. This is a result of more supporting staff being laid off.
If you are a senior pricing professional, make sure you brush up on your analytical skills. As we look ahead, there will be more demand for systems, analytical, and even coding skills to improve online pricing operations.
9. Difficult team and talent management decisions
The way we work together and independently has changed dramatically since COVID-19 and subsequent lockdown restrictions. Pricing director job descriptions are now heavily focused on updating workflows. This is to ensure team productivity does not drop as teams work remotely and self-isolate.
On top of this, new team management responsibilities involve important decisions to self-isolate; restrict business travel and recommend that certain employees reconsider personal travel; and even cancelling conferences, meetings, and work events.
One of the most difficult new tasks added to the pricing director job descriptions, however, is the task of restructuring teams. Even though lay-offs are difficult and often a guilt-ridden process, they can and should be handled well.
In many ways, a crisis creates an opportunity for pricing directors to think and reflect. Take a good look at the things that you and your pricing team are excelling in and where there should be improvements – in terms of pricing, teamwork, communication, and productivity.
Check out our blog on What Hiring Managers Should Know for Pricing Roles.
Pricing manager job descriptions should emphasise and explain the economic impacts of a pandemic
The lockdown has changed how we buy and do business. To respond to this; businesses now require pricing manager job descriptions that have online pricing experience and skills to align the business to customer needs.
In times of crisis and panic, it's incredibly important as a senior pricing director to explain to your team that you care and think about what's best for them. You also have to clearly explain the economic impacts of this pandemic on their jobs and on the organisation. 
In most pricing director job descriptions before the crisis, it was common to see a long list of technical pricing skills and requirements.  However, since the crisis, we expect to see softer skills emphasised. And this is a great thing because too often, human elements are missing in most pricing job descriptions.
Leading with compassion as part of the pricing manager job description
A key competency to reinforce during a crisis is 'leading with compassion'. That means doing what's best for the most vulnerable members of your company, trailblazing, and risk management. More importantly, do what's right for the business and the community.
One common trap we all need to avoid during a crisis is simply looking out for number one. This is a zero-sum game and it's always disappointing. We like to believe that individuals prefer to make sacrifices for the greater good. A crisis can prove this to be true. But the COVID-19 pandemic has also shown us that people are selfish and businesses can get greedy. 
Going through a downturn and making tough decisions to keep our jobs is very hard. However, if you lead with compassion, you will build loyalty, trust, and respect from your employees and customers. Our common goal is to come out of this major slowdown stronger than ever before; enhancing the shared values of the staff and customers. And this is a legacy anyone can be proud of.
Downturns are not all bad news. Great companies and better pricing can be built during these times, too. Since the pandemic has completely rewritten the Australian hiring and business landscape, companies are now hiring pricing manager job descriptions with skills that improve online pricing strategies, systems, and analytics. They have also brought to light the need for new and improved price-setting processes and positions.
The Coronavirus and our response to it, have led to huge losses in employment across all industries. A pricing manager's job description now includes carefully explaining the economic impacts of this pandemic on an organisational level. There is also a need to emphasise the role of pricing in times of crisis to get the best outcomes for the business and the community.  
Implications
Getting into the heart of the problem why the pricing manager is underperforming needs patience and understanding. Therefore, you use drastic measures as the last option.
The earlier you detect the problem, the better. In that way, can resolve it the soonest time possible.
Use disciplinary actions if no improvements made.
Conclusions
Remember pricing managers are humans, too and they also have personal problems. They may need to open up to what is bothering them.
Confidentiality is key. The senior management should keep the discussion about the problems of the pricing manager between them. Don't share details of the problem, it will affect the pricing team, as a result, affecting their performance too.
Praise the pricing manager if there is a marked improvement in his/her performance. Everyone likes recognition for their efforts. It is a morale booster.
Click here to access your free document on recruiting pricing all stars to boost profit.
---
〉〉〉 Contact Us for a FREE Consultation〉〉〉
---