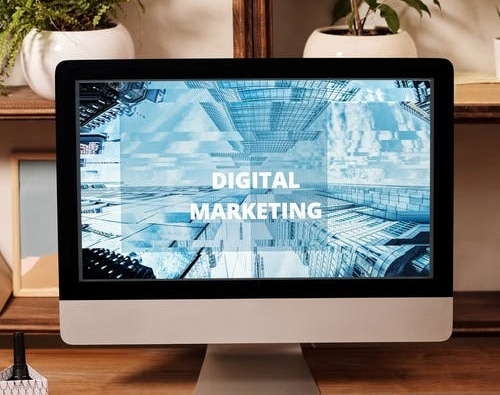 Why B2Bs Should Rethink their Outdated Marketing Strategy Action Plan
A marketing strategy action plan or program is an essential component for businesses to grow their customer base. You may have a great product, but without the right strategies to inform and communicate with your audience about your value proposition, a great product or service serves no purpose.
---
>Download Now: Free PDF How to Maximise Margins with Price Trials
---
Consider the following research from Gartner that shows how B2B customers were reported to spend only 17% of their total buying time interacting directly with a supplier's sales teams. They also spend most of their time finding solutions to their problems on the web. Most notably the study shows customers' purchase activity comprised of:
independent learning online (27%)

independent learning offline (18%),

building consensus across a wide range of internal and partner stakeholders
(22% and 11% respectively)
What does this mean? Well, as more customers buy online, the typical 'linear commercial marketing' model is becoming less relevant. In basic terms, a linear commercial model is sales-led, with basic to no marketing to grow its audience or customer base. 
The problem with this type of model is that customers don't buy like this anymore. They buy online and do a lot more research online even before they make a purchase. Marketing, in particular digital marketing, in today's world is crucial to acquiring and retaining customers. It is not an afterthought.
Even traditional marketing such as TV commercials, print ads, and radio are growing in popularity again but only as a result of advancing digital marketing. In fact, 80% of potential customers and existing customers visit websites before making a decision to interact with a supplier or brand.
In this article, we discuss why traditional sales and marketing in B2Bs are going out of style. We argue that without a unified marketing effort and a strong digital presence, time and expenses growing sales or pricing capability is increasingly becoming a waste of time, effort and resources. 
At Taylor Wells, we believe that adapting to changing market trends and using modern tools allow you to connect with more businesses on a deeper level.
Our consulting work shows that to leverage your brand management, pricing, sales, and marketing teams should work together, consulting each department's research and data records.
Marketing Strategy Action Plan in Sales Promotion and Consumer Behaviour 
In a highly competitive industry, you should be asking:
How can you ensure that you are getting your message out there correctly?

How do you know you're using the right platforms that get the most engagement from your audience?

Which sales and marketing strategies make an impact?

How can you tailor your products and services specifically for interested prospects and clients? 
In modern B2B transactions, most clients prefer no sales representative. So, what has changed? Clients these days want to do their own research first and exercise their purchasing power. In fact, Gartner's recent research showed that about 750 B2Bs who completed a purchase only spent 17% of their time interacting with a sales team.
Hence, it is important to create efficient marketing content that tracks engagement and other useful data. Sales representatives will not be completely replaced but it has become more of a combination of digital communication, online, and in-person interaction. 
However, just because operations have become more digitally influenced doesn't mean personalised selling has lost its place in daily interactions with your audience. Personal selling should incorporate marketing content that is tailored to a specific customer base and followed up by a salesperson. This further creates brand loyalty and credibility in a well-balanced flow of offline and online transactions.
Platforms – What is the best Marketing Strategy Action Plan for Consumer Behaviour and Sales Promotion?
Search Engine Optimisation-based content marketing using professional copy creates valuable engagement. For instance, LinkedIn is a major platform for social connections among B2B businesses. In fact, 94% of businesses use LinkedIn because it generates 277% more leads than a social media giant like Facebook does.
Social media

is another platform that is commonly used nowadays. If you completely disregard joining or optimising your social media platforms, you miss out on opportunities with clients who may be interested or could use your services. 
But how can you stand out in a platform that is highly saturated? Well, most successful businesses include industry news in their content. Apart from that, you should analyse if your content has more videos, photos, user reviews, promotional offers, or infographics. Similarly, how often you share your content matters as this affects content relevance and brand presence. 
Another way that businesses do this is through pay-per-click ads. They purchase advertising slots on social media giants such as Youtube, Facebook, Instagram, and other relevant websites. They then track the number of clicks, engagements, and how many completed the buyer's journey.
Your audience might also enjoy webinars, blogs, or podcasts. Find out which one engages them the most and maximise this to your advantage. Business leaders also create master classes through courses and podcasts. They also include attendee's testimonials and user reviews after the duration of the programs.
Digital marketing program strategies and action plans took organically growing an audience to a new category when it comes to analysing consumer behaviour and sales promotion.
You see social media influencers, bloggers, and bloggers create a following. They then take this opportunity to develop their own merchandise. This type of following can also come from podcast listeners and is one of the examples of organic growth and brand management.
Chatbots are inexpensive and efficient. With 24/7 availability, you can input the answers to most questions that clients might commonly ask. In addition, you don't have to hire or pay more people to stay online 24/7, tracking incoming messages and inquiries from prospects.
A chatbot can also alert prospects when they reach out to you outside of business hours. It can inform them when to expect a live sales representative the soonest to address their concerns.
Personalising your brand makes you more relatable and trustworthy in forming real relationships and partnerships. Likewise, every marketing content and platform should include call-to-action buttons to maximise your reach. It's because anytime your clients or prospects choose to interact, they can do so with the convenience of a button.
More people now look towards digital information as accurate sources about a brand and its quality of products/services. As such, it has also become easier for consumers to share their first-hand or real-time experiences whether these are positive or negative.
In case the virality of content sharing is an unpleasant one, as a leader, you need to set things straight and address them right away. The longer it lingers, the more chances that people will have second thoughts about doing business with you. 
---
〉〉〉 Get Your FREE Pricing Audit  〉〉〉
---
Bottomline – Your Marketing Program,  Strategy, and Action Plan in Sales Promotion and Consumer Behaviour 
Trends and buying behaviour will keep changing. This is why you shouldn't stay comfortable doing only one type of marketing all throughout. Instead, you should keep learning and adjusting to new technology trends and platforms to communicate your value proposition and brand reputation that the sales and pricing team can work with.
Apart from using the most engaging marketing content, there should also be key metrics for analytics and reporting. This tracks how many people interacted, shared, or bought using your advertisements.
Today's marketing challenge has become more than networking with acquaintances. Because information can be easily shared and accessed online, you have to do your best to use the right platforms and the accurate message, considering the chances of virality and opportunities they bring.
---
For a comprehensive view on integrating a high-performing pricing team in your company,
Download a complimentary whitepaper on How To Improve Your Pricing Team's Capability.
Are you a business in need of help to align your pricing strategy, people and operations to deliver an immediate impact on profit?
If so, please call (+61) 2 9000 1115.
You can also email us at team@taylorwells.com.au if you have any further questions.
Make your pricing world-class!