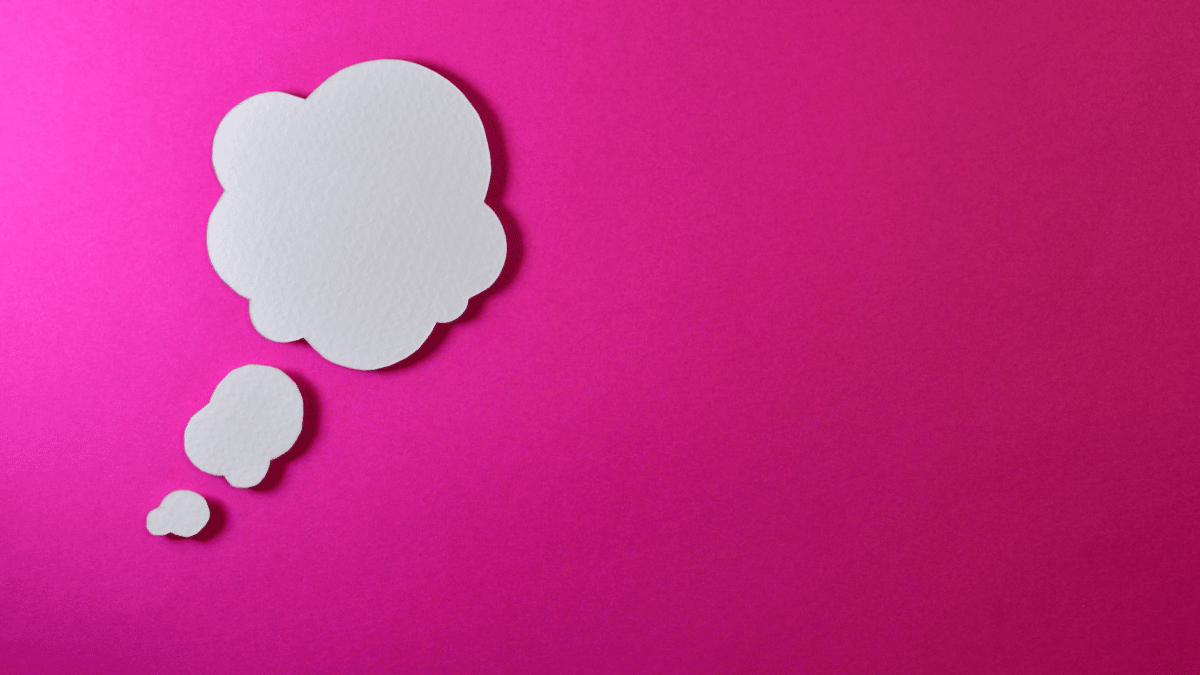 What does Product Innovation Mean for your Brand?
Every product or service has its own market life cycle. It starts from a product or service's introduction, growth, maturity, and decline. As the preferences of consumers keep changing, some brands are here to stay. Others will be disrupted in their industry. When a product or service becomes outdated and loses its relevance, businesses should already have had contingency plans for product development and innovation to capture a new target market. Otherwise, they risk shutting themselves down.
---
>Download Now: Free PDF How to Maximise Margins with Price Trials
---
In this article, we guide you through creating innovations using key value drivers of B2B and B2C clients aligned with a creative business model. At Taylor Wells advisory, we believe that digging into people's real problems can help you make major decisions for strategic growth. We argue that improving product quality leads to pricing models that justify the value you offer that generates B2B client loyalty and trust. 
Not all companies have a robust business model. In fact, in a survey of S&P500, the fastest-growing companies were monitored by their performance. In the course of 3 years, 74% of market capitalisation growth and 54% of revenue growth were responsible for creating new product categories.
Nokia is a prime example of risk aversion when it refused opportunities for growth and innovation after being the leader in the mobile phone market for years. As a result, they failed to come up with strategic growth. Nokia became so comfortable that it lost sight of the fact that anytime, there could be a new entrant to the phone industry. When smartphones took over, it was too late for Nokia to play catch up or even change its strategy.
Product Development and Innovation in Different Consumer Product Categories
The movie rental industry used to be popular and in demand. Yet, Netflix disrupted the movie rental market years later. And lately, analysts say that cable TV is also slowly being replaced by streaming services. How so?
A recent survey of Australian households shows that cable-less and broadband preference has more than tripled in the past 4 years. In fact, Hub reports that ever since the pandemic, cable TV subscriptions fell 7%.
This is because viewers prefer having more control over their entertainment consumption. This is in contrast to scheduled movies or shows on cable TV. With low-cost and better content, it's no surprise that streaming platforms are slowly taking over. Some major cable operators cope with this by bundling their service with internet provision. 
In today's modern world, people are willing to pay more if it offers convenience, efficiency, and saves their time. 
Basic Goods and Services – The Different Consumer Product Development and Innovation Categories
Consuming everyday and basic commodities such as coffee have gone through very different phases over the decades. In fact, brewing coffee used to be more complicated than it is now. And as the coffee machine reached more homes, its price also increased 10x compared to several years ago.
Coffee machines capitalised on the modernisation of technology and changing consumer preferences. One, in particular, was able to generate more revenue by creating a new category for its customers. 
As a result, this revolutionised the old and messy coffee pot that Gen-X had to clumsily deal with in offices and households. And it wasn't because of a new product or a drastic overhaul of its existing product portfolio.
Even something as simple as creating a thicker and creamier dairy product can bring $1bn of annual revenue for a Brisbane-based dairy company. On the other hand, Microsoft also achieved this through its Xbox Live Gaming which allows gamers to subscribe yearly for $60 and interact with other Xbox players.
Other brands who were successful at this included Under Armour in its range of sportswear collections. Under Armour partnered with My Fitness Pal, Map my Fitness, and EndoMondo to allow its customers to track their fitness journey through diet and exercise using smartphone apps and websites. Through this digitalisation, more people are able to monitor their health and fitness journey, ultimately increasing the sportswear company's customer base as a result. 
When it comes to the different consumer product development and innovation categories, where do other companies fall short?
Team Setup
Aside from a lack of creativity and imagination, businesses think that creating new categories is more fit for startups. They are also unsure which team to assign it to as other teams handle day-to-day functions apart from a separate research and development or innovation team.
In this case, companies can set up a makeshift team that comes from the top performers in the marketing, sales, research and development, finance, and pricing teams. These members will handle the new category development process. Ideally, for 6 months, they should be able to reach a breakthrough with the brainstorming of ideas. 
Then the team will be dismantled once members and contributors have achieved the initial objectives. But as the need for innovative ideas and new categories arise, the same creative efforts should still be regularly revisited.
Expenses
Some companies are hesitant, concerned that creating new categories will add up to their overall costs. But in fact, an endeavour like this doesn't have to involve excessive spending.
Rather, the finance team should look into the budget and expenses. They should ensure that the organisation is investing in key areas that help the organisation operate smoothly. Research and development teams should also look into consumer needs that haven't been addressed aside from researching on market conditions.
For instance, General Electric Healthcare's manufacturing of portable and affordable ultrasound machines and medical equipment for its Asian target market helped the company increase its revenue to $US18billion.
Or take how a local beer brand decided to branch out into wine and spirits as well as imported craft beer. This helped the beer company gain a larger market share with half of its sale portions attributed to its expanding target market that attracted new customers.
Risk Aversion to the Different Consumer Product Development and Innovation Categories
Some companies are under the wrong assumption that people don't want to try anything new. And that is a big misconception. They think that because they've achieved or reached a mature market, they become comfortable. 
In fact, getting stuck in a comfortable rut is dangerous to any business. The lack of creativity and ability to adapt or evolve can be a risk to any company's growth strategy. It's because the truth is people don't stay satisfied for a long time.
Although we live on by creating habits and schedules, a PsychTest study shows that 66% of people prefer to try new things beyond their usual daily patterns. Whether it's a new business model, market trend, or innovative technology. The only way forward is to adapt to changes and what lies ahead to predict and improve consumer behaviour. Or else, you will be left behind.
Disruptors in the Market: Product Development and Innovation in Different Consumer Product Categories
Every now and then, there are many disruptors who revolutionise the entire market in their respective industries. Innovation and strategic growth in organisational design are both evident in giants like Google, Amazon, Apple, Tesla, Netflix, Facebook, and Youtube. 
Take how Mark Zuckerberg rebranded his social media platforms into Meta. He claims that he and his team are creating the fastest AI machines. Machines that will fuel the creation of a virtual metaverse. A virtual metaverse is a 3D social platform that allows users to play games, exercise, study, shop, socialise using entertainment, and work in a transformative and immersive manner.
Then there's the improvised version of electric toothbrushes crossing over to smartphone apps, now known as smart electric toothbrushes. This type of toothbrush is Bluetooth-enabled and rechargeable. It also tracks how long and how often you brush each area, with customisable pressure adjustment and timer. This record can then be used to give more information for your dentist to work with.
A product category like this brings more insight to customer problems. Ones that emphasise solutions, convenience, and needs that were unmet before. This ultimately increases value proposition, brand reputation, and customer loyalty and trust.
---
〉〉〉 Get Your FREE Pricing Audit  〉〉〉
---
Bottomline – Different Consumer Product Categories
Although some inventions seem to be at their optimal condition, that doesn't discourage creative minds. Rather, they use this to leverage their opportunities to innovate and come up with even better categories for a larger customer base. They help shift the way that people consume goods and services.
A deeper understanding of your target market should open the path to identifying new categories. Getting the right people together to brainstorm ideas helps you address a company's long-term benefits. Whether that's through research and development, marketing, sales, and pricing teams working together to map out ideas and solutions.
It's worth the time, effort, and investment to break away from the status quo, old habits, and mindset every now and then. Not only does this help you avoid huge financial losses and catching up to your competitors. Ultimately, it leads you to achieve longevity, unlock more profitability, and gain your customer's trust.
---
For a comprehensive view on integrating a high-performing pricing team in your company,
Download a complimentary whitepaper on How To Improve Your Pricing Team's Capability.
Are you a business in need of help to align your pricing strategy, people and operations to deliver an immediate impact on profit?
If so, please call (+61) 2 9000 1115.
You can also email us at team@taylorwells.com.au if you have any further questions.
Make your pricing world-class!