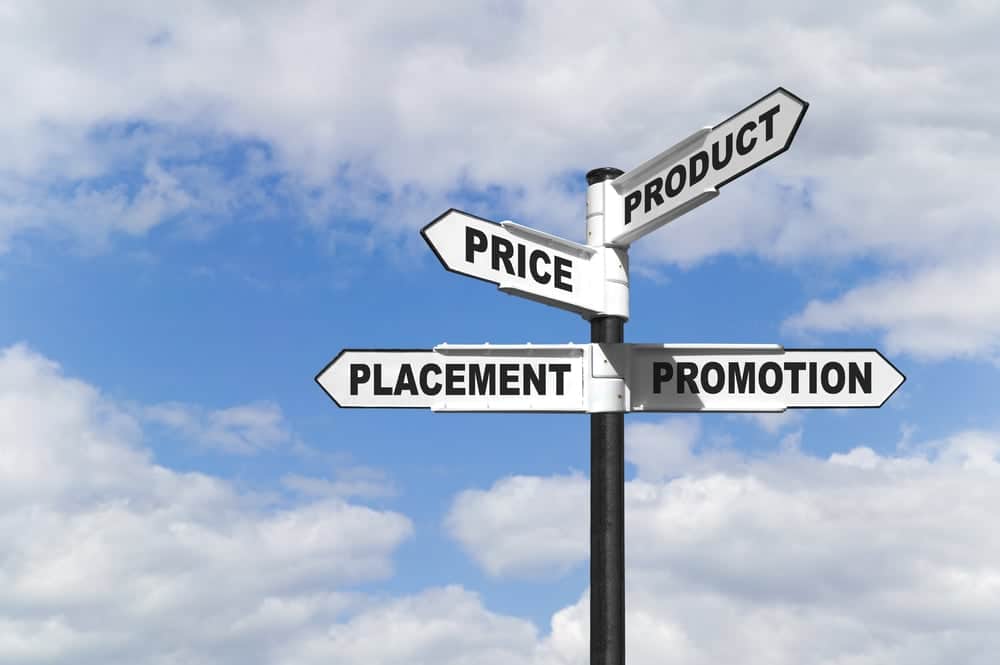 Strategic Pricing Analyst: What Is The Pricing Analyst Job Outlook For 2019? ⚓
Why do we need a pricing analyst?
What does a pricing analyst do?
What skills should a strategic pricing analyst have before we hire them?
Do we hire for experience or potential?
How much does a pricing analyst make?
What strategic pricing analyst courses are available? 
Not knowing the answers to these questions is putting your company at serious risk of making bad hires. Or, worse still, hiring the wrong strategic pricing analyst support is placing the business at a serious financial disadvantage relative to competitors that do know the answers.
We strongly advise that regardless of industry, whenever you hire a pricing analyst, be sure to think carefully about team mix. You want great chemistry between your pricing team and other departments for the strategic mission of the team.
Being good at maths is only the beginning …
Being good at numbers and maths is not enough to get pricing work done well in large organisations. We would go as far as to say that strategic pricing analysts (applying for insurance pricing analyst positions) with pretty good numerical skills, who can create buy-in and trust for new ways of pricing, will be better at commercial pricing in insurance and banking firms than a spreadsheet technician with a degree in pure mathematics and the ability to put together complex pricing models.
Here's why…
The commonly viewed pricing discipline is technical numbers-based occupation suitable for accountants, modellers, and financial wizards, this view is not entirely accurate and often seriously misleading.
For many years now, the majority of businesses that have gone down the path of integrating a pricing function within their organisations have underrated the importance of hiring a strategic pricing analyst with the right mix of technical and soft skills. Many believed (like so many still do) that commercial pricing is either:
complex mathematical modelling or;
simple cost accounting (cost-plus pricing)
Neither view is entirely wrong or right, but both assumptions overlook the scientific nature of commercial pricing and how people garner influence in large corporations.
Click here to find out how your pricing teams skill's stack up.
Don't compromise on soft skills when you hire
More often than not, businesses have compromised on soft skills and hired technical spreadsheet wizards for pricing roles. Why? They have technical skills gaps that already exists in the company.
The knock-on effect of hiring too many spreadsheet technicians into pricing teams is that now a lot of pricing teams have lost their competitive advantage because they tend to solve pricing problems in much the same way (regardless of the business and industry).
Understanding costs and developing algorithms and equations are of course important to optimising price points, but they are also near-on-redundant if they lack resonance and significance with the market.
Pricing structure development and algorithmic pricing are the results of a series of test, trials, and experiments. An abstract model that churns through unreliable data testing irrelevant variables because there is no appreciation of cause and effect is destined to fail.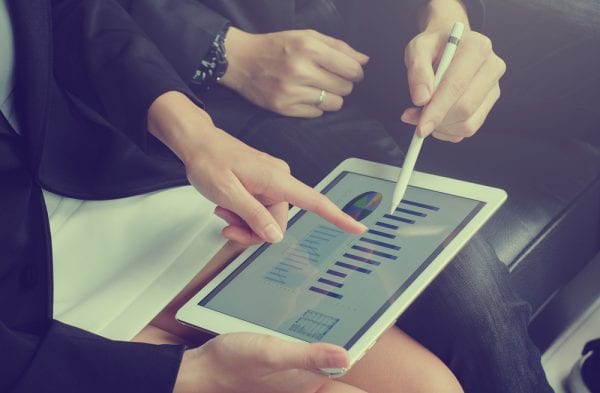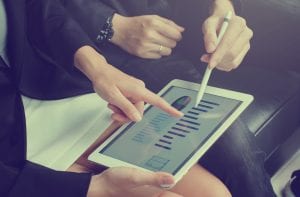 Spreadsheet technicians often struggle with customer value
Our research shows that pricing analysts with a technical profile tend to under-do the customer value management side of pricing work. Often, they lack the interest and empathy for customers' needs. Many  find it difficult to identify, interpret or even listen to important customer and price signals. Instead, they favour financial and mathematical analysis and overlook psychological pricing completely.
Pricing analysts with a technical profile prefer data, not people. Their strength and intellectual comfort zone are financial analysis and number crunching. Their data skills are certainly rigorous. But their hypothesis and models are overly complicated and difficult to follow. This makes changing hearts and minds very difficult. As their presentations of the problem lack insight into the market.
While it's easy to assume that a strategic pricing analyst with a technical profile and strong data skills is exactly what businesses needs on their pricing team, think again.  Technical pricing analysts (and pricing managers) will often take a dim view of the softer skills and stylistic differences.
Some will even say to you that the numbers are all that matters. Everyone else should improve their analytical skills. These are the very people you later complain don't fit into your business. Are even toxic individuals. But they are also the people you hired because they do have really strong numerical problem-solving skills.
Compromising on softer skills for pricing team roles so very often leads to bad hires and regretted decisions.
Blaming people for not being 100% across all dimensions (technical to soft skills) and then labelling them as bad hires lacks accountability. You knew what they were like when you hired them. You thought they would somehow change over night.
Improving softer skills and leadership (like maths, science and statistics) takes time. Yes, you can grow and learn, but you need people to give you room to grow.
Find out how to hire the best pricing team for your business.
Top performing pricing analysts always calibrate pricing analysis with market intelligence from the sales team
Analytical thinking or differences in how we solve pricing problem is very important to understand when you hire a strategic pricing analyst. Analysts that are all about the numbers and overlook key information from sales, customers and the market need to be trained in other teamworking and analytical skills.
What's more, they need to know how to listen and integrated other people's viewpoints into their analysis. Numbers are not always right. Sometimes, other teams do know better do. A pricing analyst job is to find out what they don't know and learn. They know when to stop talking and listen.
Team mix is incredibly important to high-performance pricing
Instead of trying to hire or train individual analysts to be equally strong on both sides of the equation, be careful about hiring both types of analysts onto your team. Then, those with stronger organisational and communication skills can help champion what the more technical-functional analysts and managers are finding and producing.
Our research shows that when there are too many strategic pricing analysts (and even pricing managers) with the same profile and behavioural and analytical tendencies on the team, the output is accurate, detailed but slow.
Many pricing teams have lots of people creating spreadsheets and pricing models to fix common and financial problems. But only a handful of pricing teams have the intellectual curiosity to get out from behind their desks and educate stakeholders and customers on the benefit of profitable revenue growth.
Intellectual conformity is a problem for many pricing teams
The problem with intellectual conformity in a pricing team (or having too many people take a technical functional view of pricing) is that this it is incredibly difficult to solve new pricing problems. Especially when old methods and approaches no longer work.
Overall, we would go as far as to say that pricing analysts with well-rounded technical skills over time tend to out-perform spreadsheet technicians with deep knowledge of pricing software, accounting, finance, data science, specific mathematical methods and types of statistical analyses.
However, ideally, you need a mix of pricing analysts some with strong personal and change management skills, some with curiosity, flair, and vast general commercial knowledge and some with technical knowledge and skills.
But, again, don't assume that you can find all these things in just 1 person. This is a very unrealistic and unhealthy expectation. Just imagine if the person who hired you put the same pressure of expectation on you…
Strategic Pricing analyst duties are multidimensional
Strategic Pricing analyst duties are multidimensional. People are multi-dimensional. A pricing team is not just a human calculator. Rule of thumb: Pricing is 30% hypothesising, number crunching and modelling and 70% getting the company to do it – especially in the early days. A lot of business still don't realise this.
As a leader it is crucial to build a pricing team that can range. This means finding people that are curious to learn what's happening inside and outside their industry – and not just regarding pricing.
50% of pricing work is determined by your industry. You need people who can learn and adapt to trends changing the your business model and market. Not just people who are really experienced in how the industry used to operate. Past experience in older models of thinking and working are becoming less useful to you.
There are some characteristics you should be looking out for when you're hiring a new pricing analyst for your team (or evaluating your current team members). However, to keep things simple, there are three main characteristics you should identifying during the hiring process if you want to hire a high performing pricing analyst.
First pricing fundamentals
These are the basic numerical and financial reasoning skills that a pricing analyst should have if they want to work in pricing. Overall, we'd say you don't need someone with a high distinction mathematics degree to be a successful strategic pricing analyst.
You do, however, need a pricing analyst who can organise numbers and critically think about what they mean. Typically, they are people who pass most maths tests pretty comfortably. They may not necessarily get the highest marks in the class. They are consistent performers.
Strategic pricing analysts are pretty good at maths and tend to be as good at interpreting and critically thinking about numbers as they are information
Whether the person you are considering has lots or not much experience, we highly recommend they have a certain level of numerical and analytical capability to succeed in the role.
Applicants for pricing roles tend to be pretty good at intermediate numerical reasoning, but not as good at applied mathematics
Our research shows that the pricing analysts (and commercial managers) tend to have higher levels of abstract numerical reasoning skills and lower levels of applied numerical reasoning and analytical reasoning skills.
These findings indicate that the candidate market for pricing roles tends to be pretty good at intermediate numerical reasoning, but not as good at applied mathematics.
This includes:
cause and effect relationships / formula,
solving case studies
analysing real-world problems
using scientific method and process.
We have found that pricing analysts with a good mix of pure and applied mathematics skills at leaving cert level, can generally pick up more technical skills and knowledge quickly on the job or with training support.
Things like:
statistics,
segmentation,
P& L analysis,
price segmentation,
scenario analysis,
data management,
data visualization,
and cost analysis.
It's great if you can find a job candidate who already has some of these technical skills, but if you can't, these skills can all be learned. That is of course, if a pricing analyst has the required level of maths skills and analytical thinking.
Find great pricing talent with the right mix of skills
Second, analytical thinking
Most pricing managers think data sourcing, maybe basic price analysis (price, volume, cost, mix) is the definition of a pricing analyst role. However, our research on the evolving pricing discipline shows that top-performing strategic pricing analysts are good at translating findings into pricing and customer insights.
Critical thinking occurs in most pricing analyst duties. For example:
data transformation
price data architecture design and development
hypothesis testing
price trial design and development
data interpretation
constructing a price model
understanding formulas and correcting them
spreadsheet errors
Logical and adaptive reasoning skills underpin critical thinking capability
Critical thinking is what makes someone good at problem-solving because they don't just take the first answer they get. They'll evaluate it and calibrate it with what's known and look for gaps (what is not known). Which means you need a pricing analyst who can get to the root of an issue and plan to correct it.
You can't motivate a pricing analyst to learn advanced pricing if they don't want to learn
Some analytical skills can be learned, to some extent. But making someone motivated to learn is impossible. They either have a passion for pricing or not.
It's probably better to find out whether the pricing analyst you are considering for your strategic pricing or tactical pricing analyst role has the required level of analytical thinking across some key dimensions, including commitment, values and motivations.
Understanding a pricing analysts underlying values and motivations will help you know whether they'll commit to the role and mission. You'll also know what pricing courses are suitable for each individual on your team, including who would best benefit from training and development.
In this way, you'll also know whether the analyst you hire can learn and apply more scientific approaches to price setting without making costly mistakes along the way.
Strategic influencing skills
Now, we come onto the soft skills required to be a great pricing analyst. Many soft skills you need in a high performing pricing analyst can be learned and developed. However, like always, there are always pricing analysts with a flair for pricing and a natural ability to strategically influence others to a new way of thinking about price.
Analysts with strategic influencing skills are good to have on a technical pricing team
Our research shows one of the greatest soft skills a top performing pricing analyst has is the ability to navigate through conflict (or conflict management skills). They are unafraid to ask questions and challenge pre-existing norms that may not work now. Engaged pricing analysts want to know why stakeholders or customers object to changing pricing so they can figure out how they can help them.
What you may be surprised to learn is that conflict management skills in all levels of pricing roles are extremely rare.
Our research indicates that conflict aversion is a pervasive trait in the pricing community. This means, from pricing analyst to pricing manager and even pricing executive level, conflict aversion is a dominant behavioural tendency.
Pricing people hate calling out issues and problems, which makes progress and learning slow. The pricing community are a very agreeable bunch. But sometimes you've got to make a stand, and people may or may not like you for it. But, at least they know your position and respect you for saying the truth.
It's helpful if your job applicant already possesses some level of conflict management before you hire them
All pricing teams experience difficult price discussions on a daily basis with either internal stakeholders or customers. They'll work hard to get their ideas across to create buy-in and change behaviours in other teams. Even departments and customers if they are on a B2B pricing team.
With this in mind, it also helps to hire someone with good manner and plenty of tact. Plus good presentation skills, and a solid understanding of change management.
This list is far from comprehensive. We have a resource that goes into more detail about what to look for in a new hire. If you are interested in learning more, download our complimentary e-book. Five ways to double EBIT helps learn how to make a good hire and remove the wrong ones that just aren't working out.
Avoid pricing analyst role bias
If you want to hire someone with strong analytical skills a pricing analyst with mathematics background might not be right. You need someone who has an affinity for numbers. You also need someone you can apply their math skills to create practical pricing models.
Add someone who has a natural curiosity and the tenacity to keep positive and working in spite of obstacles. Plus the ability to look at something from a big picture perspective.
Try to avoid role bias when you hire your next pricing analyst
If you want to hire a high performing pricing analyst, we highly recommend not relying on CVs or interviews alone. Experts globally have significant research to show that CVs are by far the weakest predictors of job performance. Our research indicates that the same is true for pricing teams.
With this in mind, take care when you screen applications. These days, more HR departments use automated systems to evaluate CVs. It's difficult to use these programs (or even sought through by hand) when your best candidates may have a poorly written CV. More often than not, the best strategic pricing analysts may not have a particular degree, experience, or resume keywords to search for.
Often it's the people with the bad CV or interview that are the ones with the capabilities to drive results
Sounds strange, but CVs don't give you a clear picture on someone's real pricing capability. We commonly find that the strategic pricing analyst with the 1st class mathematics degree, or best VBA or SQL skills is not the best person for the job.
Technical skills are great to have, but they are not vital to solving complex or new pricing and business problems.
Don't rely on standard testing to help you find the best pricing analysts either 
Off-the-shelf IQ or aptitude tests are not testing the right analytical capabilities you need on your team.
Overlooking the very traits and skills you want to know more about is bad news for your pricing department. You'll end up passing over real pricing talent for your strategic pricing analyst roles. And worse still, you'll hire human calculators. They are great at passing tests but not great a doing the job or solving difficult, real world pricing problems.
How much does a strategic pricing analyst make? 
After recruiting hundreds of commercial roles over the last 15 years, we've seen businesses pay too much and too little for pricing analyst salaries. So how much does a strategic pricing analyst make you ask?
Well, that depends. If you find someone with the right skills, potential, capability and mindset they'll be invaluable to you. Pay them well. Offer them a good base salary and an attractive performance bonus. Don't let restrictive salary range and structure be the reason they chose your competitor's offer over yours.
Talented pricing analysts have no trouble showing you what they can do. They like performance bonus. But it has to be worth their while (not just a a couple of percent increase based on total company performance). They also know their ability and skills are limited by skills and capability gaps in the team or systems limitations. So be fair.
Rule of thumb on salaries:
$60- 80K for junior pricing analysts.
$80K- 120K for mid-level pricing analysts.
$115K – 140K for strategic pricing analysts.
$135K – 180K for pricing specialists.
These are approximate salary ranges that vary by industry and company. Our research indicates that companies that pay pricing teams well tend to understand the profit value a world class pricing team can deliver.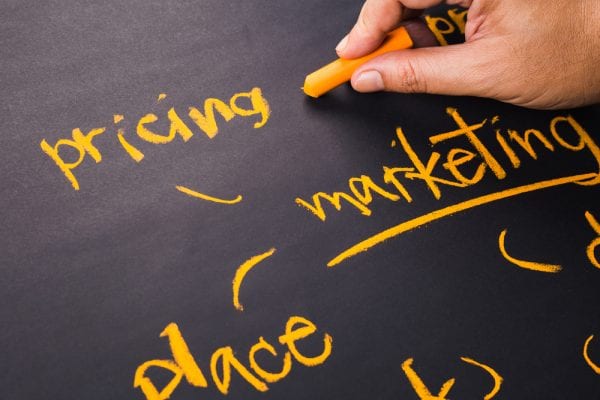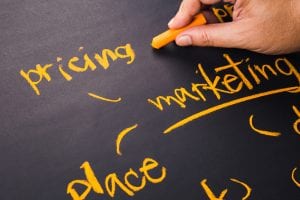 Hiring mistake are costly and take years to resolve
Unfortunately, the cost of hiring the wrong person can be quite high. We estimate that it costs at least double their salary. Others say the total is more like two to five times the person's annual salary. This depends on how high up they are on the corporate ladder.
And that only covers the replacement costs. It doesn't take into account the damage that the bad hire is doing while they are on your team. Bad pricing hires may make errors that lead the company to poor decisions across the board.
Toxic individuals cost the company money without providing a commensurate level of productivity. Poor performing analysts may have bad attitudes which spreads like a contagion. Many bad hires don't have the energy or motivation to identify opportunities or improvement and let their work slide.
Bad hires make your team or department an unpleasant place to work
Toxic people alienate their own team and even peers from other departments. Silos soon form, and other stakeholders don't seek the pricing team's advice anymore because there's a bad attitude and little value add.
In some cases, we have seen how the presence of a toxic individual on a pricing team will lower team morale and the more valuable team members will leave the business.
Conclusion strategic pricing analyst jobs
For many years now, the majority of businesses that have gone down the path of integrating a pricing function within their organisations have underrated the importance of hiring a strategic pricing analyst with the right mix of technical and soft skills.
Generating results from pricing analysis requires more than technical spreadsheet modelling
Our research shows that when a pricing analyst's problem-solving style is linear, logical and based on a mathematical evaluation; price analysis tends to be accurate but slow as they pay greater attention to not getting things wrong. And, data interpretation is numbers driven as there is a limited understanding of cause and effect in the discipline and market at large.
In fact, after years of studying high-performance pricing, we find that the abilities and skills to generate results from pricing analysis in large organisations requires more than technical spreadsheet model or knowledge of technical pricing software and systems. It takes strategic pricing analysts with diverse and high-level problem-solving styles.
Hiring pricing analysts is becoming increasingly difficult, as the pricing discipline and organisational requirements change so rapidly
Our advice is to try to avoid role and people bias when you hire your next strategic pricing analyst. Often it's the people with the bad CV or interview that are the ones with the capabilities to drive results. Not the strategic pricing analyst with the best data, VBA or SQL skills.
Don't rely on standard testing to help you find the best pricing analysts either. Off-the-shelf IQ or aptitude tests are not testing the right analytical capabilities you need on your team. The discipline is so new that a lot of standard tests are not designed for pricing roles. Many off the shelf aptitude and psychometric tests are not tuned into the skills and traits required to be a successful strategic pricing analyst.
These days, many HR departments use automated systems to sort out resumes. It's difficult to use these programs when your best candidates may have a poorly written CV. More often than not, the best strategic pricing analysts do not have a particular degree, experience, or resume keywords to search for.
The cost of hiring the wrong person for a pricing analyst role can be quite high
They cost companies billions of dollars in lost productivity every year. They end up making your department an unpleasant place to work. Future employees will be put off from joining. Current employees will likely leave.
If you would like to learn more about how to hire a pricing analyst for your business, download our complementary e-book 5 ways to double EBIT or free pricing recruitment guides.
Don't waste another dollar on the wrong pricing team strategy.
Did you know that…
How you set up and recruit strategic pricing analysts is a key determinant of how fast you can accelerate earnings growth. With the right pricing team strategy and implementation in place, incremental earnings gains can begin to occur in less than 12 weeks. After 6-12 months, the team is often able to find additional earnings. They identify more complex and previously unrealised revenue and margin opportunities.
Click here to find out how your team stacks up.