Prestige Pricing Strategy: How Industry Giants Achieve Profit Increases of Millions per Year 🏭
Have you ever wondered why some competitors defy the odds and win more profitable deals without losing customers, revenue or volume regardless of market conditions? Did you know that companies that consistently dominate their industry tend to have a dedicated pricing and revenue management function developing a prestige pricing strategy for them on an ongoing basis, including the best pricing strategy examples, options, tactics, and associated trade-offs?
Let me explain…
Over the past 20 years, many of the largest businesses in the world with revenue of over $1B+ have invested in a dedicated pricing team to safely generate profitable revenue growth for the company using the most effective go-to-market strategies, price models and analytics for their businesses and industries.
Click here to find out how your pricing team stacks up against your competitors
Industry giants such as: GE, Caterpillar, 3M, BP, Hilti, John Deere, Parker Hannifin, Caltex, Toll DHL, UPS, Westpac, ANZ, Telstra, Optus, Hertz, Qantas, Johnson & Johnson, Winc, Wesfarmers, Woolworths, Coles, Amazon, eBay have all invested in dedicated and customised pricing functions to set and manage their pricing to de-risk earnings and drive profitable growth in their respective industries.
In 2018, we have seen a 30 percent increase in pricing roles advertised across industries and markets compared to 2008. This covers both ASX listed and privately-owned companies businesses with revenues from $100M.+
Prestige Pricing Strategy – Why?
Group 1
Billion-dollar brands like some of the companies listed above (i.e., the top 1 percent of businesses globally) are early adopters to strategic pricing. They are keen to pursue the concept of a prestige pricing strategy. An overarching business strategy, operations, and culture are usually aligned with a prestige pricing strategy.
Billion-dollar brands tended to integrate a pricing team or department into their businesses way back in the early 90's. They were at the top of the economic profit curve back then. But they continue to sit at the top of the economic profit curve in their respective industries now using a range of different types of pricing strategies.
Click here to find out whether your pricing team is positioned correctly in the business to drive profitability
The top 1 percent of billion-dollar+ brands have up to 50 percent of every dollar of new capital available and have done so for roughly 20+ years now. They don't just implement a cost pricing strategy to stay ahead of the competition. They have a pricing strategy business plan.
This situation banks millions of pure profit dollars every year by developing and implementing the most effective product price promotion and distribution strategies. Their pricing teams have a strong strategic intent and focus on driving an overarching pricing strategy that leverages the economic value of these businesses' industry position and scalability.
Some prestige pricing strategy examples are:
Budweiser pricing strategy
Nike pricing strategy marketing
Freemium pricing strategy Atlassian
Apple pricing strategy analysis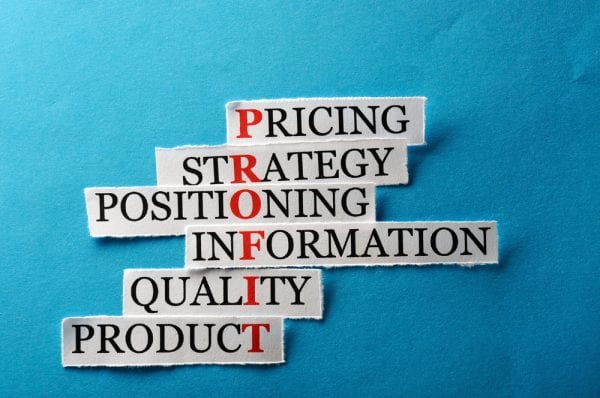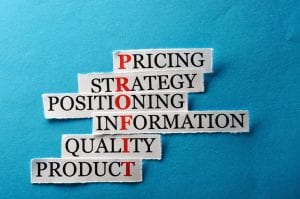 These pricing organisations differ from most businesses because they don't take chances with changing or improving their pricing. They all have a global pricing strategy definition. Staff and customers alike understand their unique value proposition in their industry. Customers receive the right level of value in return for the price they have been charged (or perceived value).
Group 2
Then, there are 90 percent of companies that reside in the middle of the economic profit curve. It would be fair to say that they don't have a prestige pricing strategy. Pricing is largely ad hoc and inconsistent. Resources across sales, marketing, and finance, are stretched then to cover pricing tasks. There may or may not be a dedicated pricing team in place. If there is, it's probably mostly administrative rather than strategic.
Roughly 90 percent of businesses are the 'mid-to-late majority' to adopt better pricing. They make almost no economic profit and miss a lot of revenue and margin opportunities.  They are in defend and protect mode. Needing to de-risk earnings and maintain their market price position. However, they often risk earnings by rolling out fixed price increases across the board and cost pricing strategy. For these companies, falling to the bottom of the profit curve is a strong possibility.
These companies have either slowly integrated a pricing team within the business over the past 8-10 years or introduced some price management practices, price actions or trading strategies to improve pricing. They have also sought out some level of consulting support to assist with price improvement strategies. And, there's likely been a mandate from the board to improve profitability within a set time frame.
Click here to find out your team's problem-solving capability versus relative industry peers
These second group of companies tends to develop cost-plus pricing strategy examples. A cost pricing strategy is a simple mark on costs to calculate an invoice price to customers.  Which means there's not a robust overarching pricing strategy in place or even the skills or knowledge internally to be able to implement different pricing strategies if they wanted to anyway.
It is not uncommon to find businesses in group 2 misaligned on the value they deliver to their customers at all levels of the business (i.e., a value-based pricing strategy).
Group 3
Then, there's the last group. These are the 9 percent of global brands who sit at the bottom of the economic profit curve under severe margin pressure from all angles. These businesses typically are the 'laggards' to price management. They'll only improve pricing because they are under serious margin pressure. They have no pricing strategy business plan.  Their business model has several problems:
Their operations are costly and largely inefficient
SGA is incredibly high
They're grappling to stay afloat financially
Product price promotions and distribution strategies are a mess and largely fragmented
They are in urgent need of pricing expertise to help make enough EBIT dollars before the profit curve gets too steep to climb
It's sink or stay buoyant for as long as possible for these companies. A pricing team is a lifeline to making money quickly and staying in the game as long as possible.
Click here to find out how your teams' pricing skills stack up
What's a world-class pricing team anyway?
For those of you that may be new to the concept of a pricing team, a world-class pricing team is a revenue-making machine for all types of businesses that want to implement the most effective pricing strategy for their business. They're sole purpose, capability and intent are building more flexible pricing strategies. As well as systems, and structures that drive profitable growth in the safest way possible. In a way, they aim to build a profit-sharing ecosystem that the whole value chain can benefit from rather than a zero-sum game.
What does a world-class pricing team do?
A world-class pricing team is a well-kept secret that your competitors don't want you to find out about. They de-risk earnings and capture revenue and margin opportunities by taking a very measured and scientific approach to price for profitability in your industry.
A world-class pricing team doesn't like taking risks. They are very against big, bold plays in the market that could jeopardise your hard-earned volumes or revenues. They'll help you generate significant profit results under the radar. They'll be picking lots of 50 dollars off the floor every every-day.  Until, at the end of the year, your business is banking millions of additional profit dollars per year.
How do pricing teams drive profitability in tough markets?
With their unique skills and expertise:
They study the market as a scientist would. They'll bring together all the right data and knowledge from within your business to study what's happening in the market at a transactional level. They will set up market intelligence systems to get an objective read of changing market conditions and analyse scenarios. They'll listen carefully to the pressures and concerns of the sales teams to adjust pricing tactics. They'll also listen carefully to the strategic intentions of the executive team to re-calibrate market pricing positioning.
They're always running data, tests and price trials to cross-tabulate their findings. Offering a reliable 3,6, 9-month forecast and outlook on the industry. They want to know what different customer groups are willing to pay for and how the market is responding. This also leads to a test and application of what they've learned about the market to inform segmentation. You then receive pricing options that don't damage your brand or price positioning in the market.
Pricing teams develop sophisticated strategies, tools, processes and analytics to track elasticities for different segments, SKUs and services
Pricing teams verify, calibrate and tweak price points for different products and customer groups using a variety of data and information sources like customer, shopper and customer data and insights.
They pay close attention to detail and then step back to review. They'll be figuring out what demand and value drivers are creating the most purchase utility for the business by customer and product and under different industry scenarios.
They'll do all of this and more, however, their overarching intention is always to improve prices for profitable revenue growth while giving customers what they want, need and value.
Click here to find out more about what a pricing team can do for your business
Why do you need a pricing team to do this?
A world-class pricing team is quite unlike other teams and departments already existing in the business (i.e., sales, finance, and marketing) because they have a unique set of pricing skills, styles, and capabilities which enable them to:
Make informed pricing decisions
Drive advance pricing systems and toolsets
Choose the right pricing actions
It is not uncommon for businesses without a pricing team to leave pricing the way it is (ref. group 2, three above). Although doing nothing seems like a good or less disruptive decision at the time, legacy pricing can seriously impact the bottom line (and your position of the economic profit curve (as described above).
Here's why…
People in businesses can often feel changing prices it is risky. Even when it's riskier not to replace them. Some deliberately avoid doing anything because they feel changing prices will jeopardise chances of hitting targets or meeting budget. Others play the short game, focusing on pricing performance in the next couple of quarters in the knowledge that they likely won't be running their division afterward.
A pricing team, however, is an impartial and objective voice at executive team meetings. Their job is to raise the big issues and inform you when geographies or segments are underperforming. They will evaluate the causes of underperformance at an SKU and segment level. Rather than just attributing weak performance to one-off events such as weather, restructuring efforts, a regulatory change or market generalisations.
Click here to find out how well your teams solve real-world pricing and commercial problems
We've heard people argue that a dedicated pricing resource is too expensive or unnecessary to developing a prestige pricing strategy.
However, having an informed voice of reason on what often is a highly emotional topic, gives executives room to mitigate bias and avoid margin loss with open eyes.
Egos, careers, bonuses, and status in the organisation all depend on how convincingly people present their strategies and business prospects. Generating an uplift in your end of year profit results, however, depends on how teams are working together to achieve shared outcomes.
You need competent people that care and know enough about pricing to give you informed and reliable pricing options that serve the best interests of the company and customer base (rather than the self-interests of a few).
Why do companies need dedicated pricing support or prestige pricing strategy when they already have a sales and marketing team?
Well, as you can see, there's a lot more that goes into price-setting than relying on a standardised markup on costs or matching/undercutting competitor prices or taking a blanket price-rise.
Markets have become fragmented; customer preferences are changing and varied, cost and exchange rates fluctuate almost daily. A simple cost pricing strategy approach to pricing can be fraught with error in volatile pricing conditions. Businesses tend to overcharge or undercharge their customers or undersell their offers using traditional cost-plus pricing. This is why you need a prestige pricing strategy based on value and detailed analytics.
World class pricing teams make more revenue and margin for their business because they know that a prestige pricing strategy is not just based on competitive activity or cost, but rather, largely a function of customer value, scalability and industry.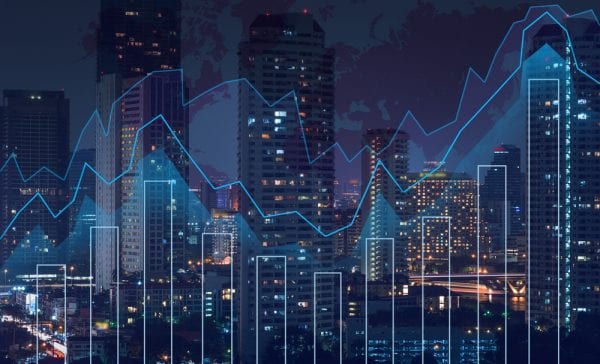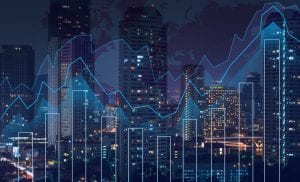 How does a pricing team benefit your customer base?
A structured and rigorous methodology to set and manage price in your industry helps produce accurate prices to customers. You can feel confident you are not overcharging them or underselling yourself.
You can also learn whether the offers you are selling to your customers are things they want to buy. Many companies work so hard and spend so much time making and selling products and services that their customers don't want or value. A Mckinsey study found, for instance, that 80 percent of executives believe their product stands out against the competition, but only 8 percent of customers agree.
Conclusion on prestige pricing strategy
Over the past 20 years, many of the largest businesses in the world with revenue of over $1B+ have invested in a dedicated pricing team to safely generate profitable revenue growth for the business. In the last five years, many hundred million dollar+ businesses have followed suit, developing a prestige pricing strategy for their businesses.
The role of industry in a company's position on the power curve is a critical variable in a company's price value equation. There is a clear business case to develop more effective pricing strategies to leverage and scale your position on the profit curve.
Your industry drives approximately, 50 percent of your pricing power.
Which means many businesses need a pricing team with the skills and capability to think through "where and when to play" for market share and when and how to play for margin in their respective industries.
Pricing teams that take a scientific approach to develop a prestige pricing strategy defy the odds and slaughter the competition. They make millions of dollars in profit every year by literally studying the market like a scientist. This generates price points that will optimise revenue without sacrificing your hard-earned volume or margins.
Pricing in your industry is evolving very quickly. Markets have become fragmented; customer preferences are changing and varied, cost and exchange rates fluctuate almost daily. A simple cost pricing strategy can be fraught with error in volatile pricing conditions. You need competent people that care and know enough about developing a prestige pricing strategy to give you informed and reliable pricing options. They should serve the best interests of the company and customer base (rather than the self-interests of a few).
If you would like to learn more about how to build a world-class pricing team for your business, download our complimentary e-book five ways to double EBIT or free pricing recruitment guides.
Don't waste another dollar on the wrong pricing team strategy.
Book a confidential meeting. 
Did you know that…
How you set up and recruit strategic pricing analysts is a key determinant; of how fast you can accelerate earnings growth. With the right pricing team strategy and implementation in place, incremental earnings gains can begin to occur in less than 12 weeks. After 6-12 months, the team is often able to find additional earnings. They identify more complex and previously unrealised revenue and margin opportunities.