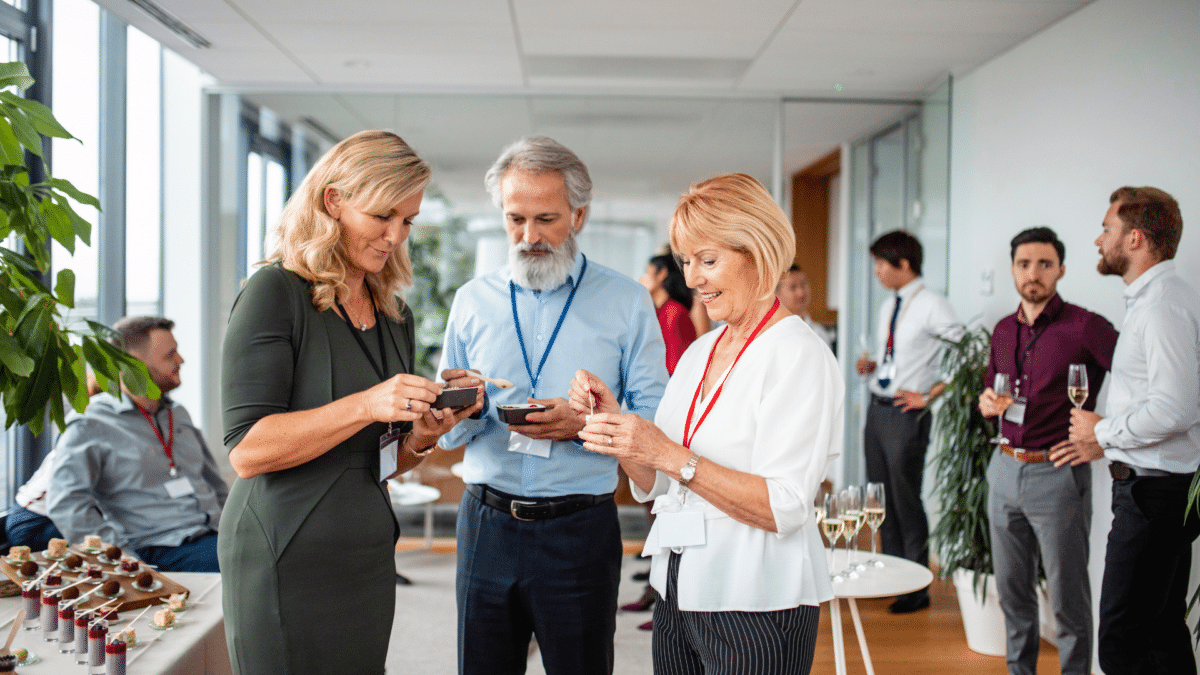 Why Increasing Food Prices Might Hinder Profit Growth For Businesses 🍱
Food companies are not usually known for being reluctant to raise their prices when necessary. However, there are reasons why increasing food prices may also impede profit growth. In the retail food industry, many enterprises continue to raise prices to offset the negative effects of declining demand. We've seen Domino's do it, and now Nomad Foods is following suit. They even boasted a nearly €3 billion sales increase as acquisitions and price increases offset a drop in sales volumes.
---
>Download Now: Free PDF How FMCG Can Generate Profitable Growth Faster
---
The problem is though, increases in revenues are difficult to sustain, and price increase initiatives to combat inflationary pressures sometimes fail. Many businesses have seen declining demand, lower sales, and profit drops, slowing their growth. There is a strategy and a proper approach when it comes to price increases. And it simply cannot work the same way for all types of businesses.
In this article, we are going to discuss how food companies are using price increases to navigate changing economic trends as well as shifting customer demand and preferences. We argue that food businesses are not immune to the risks and backlash that may result from raising their prices.
At Taylor Wells, we believe that price increases must be done strategically following customer-focused value creation. By the end, you will know how to successfully increase prices without losing more volume and actually increasing your revenue.
Explaining Why Prices Of Food Industry Products Are Increasing
The food industry, which is responsible for what humans most likely need and demand the most, is frequently confronted with extreme challenges. Changing customer preferences, combined with rising costs, are stirring up a bleak condition for businesses. Here are some of the most recognisable food industry issues that answer why are food prices increasing.
Check out our new online pricing model for small businesses – ValueCulture which you can see here.
Despite technological advancements, many businesses find it hard to keep up with demand.
The latest trends show that consumers want more variety and quality in the food they eat. Escalating food-related illnesses have made consumers more health-conscious and inclined to live a healthy lifestyle whilst not eating the same type of food repeatedly. The number of people opting for at least a partial plant-based diet has increased significantly in recent years, and this trend shows no signs of abating.
Many consumers, in this regard, demand food traceability because they want to know where all food ingredients and products come from. This adds to the already existing challenge of guaranteeing food safety to consumers. Lack of traceability tarnishes consumer trust, resulting in lower revenues and profits.
Inflation and supply chain issues make profit growth more difficult to achieve.
One of the major issues for food businesses is the rising expenses for food supply chains. Managing the costs of the food supply chain is difficult. It includes not only the expenditures of supplying food, but also the costs of energy and fuel, labour, and technological innovation. Another challenge is to keep operating expenses under control.
The effects of the pandemic, labour difficulties, and severe climatic conditions are just a few of the factors driving food inflation. While moderate inflation is desirable because it promotes economic growth, excessive inflation is hard to disregard. Inflation has a significant impact on businesses because it makes it difficult to manage costs and maintain sales because many customers tend to spend less when prices are high.
How are food companies dealing with the current challenges?
Stéfan Descheemaeker, CEO of Nomad Foods, an American-British frozen foods company, revealed that they adjusted their business model in response to changing market conditions, particularly in raw material sourcing and portfolio pricing. They have increased the prices of their products in particular.
According to Nomad Foods executives, price increases offset sales volume declines. Full-year adjusted gross profit increased by 3% to €193 million, while the margin fell by 80 basis points to 25.7%, owing to higher raw material costs caused by inflation, which were offset in part by higher pricing. They hope that their efforts will result in the frozen food category continuing to provide excellent value to consumers in the long run.
Meanwhile, Domino's Pizza expects slow growth as pizza delivery loses market share. Customers' preferences and needs, they claim, have shifted dramatically as people resume their pre-pandemic routines. Inflationary increases in expenses, fees, and tips have also reduced demand for deliveries. The pizza chain has also decided to raise its prices to compensate for technological and product development investments designed to offer more value to its customers.
Now, the question is whether Domino's Pizza, Nomad Foods, and the other companies taking a similar approach are doing the right thing.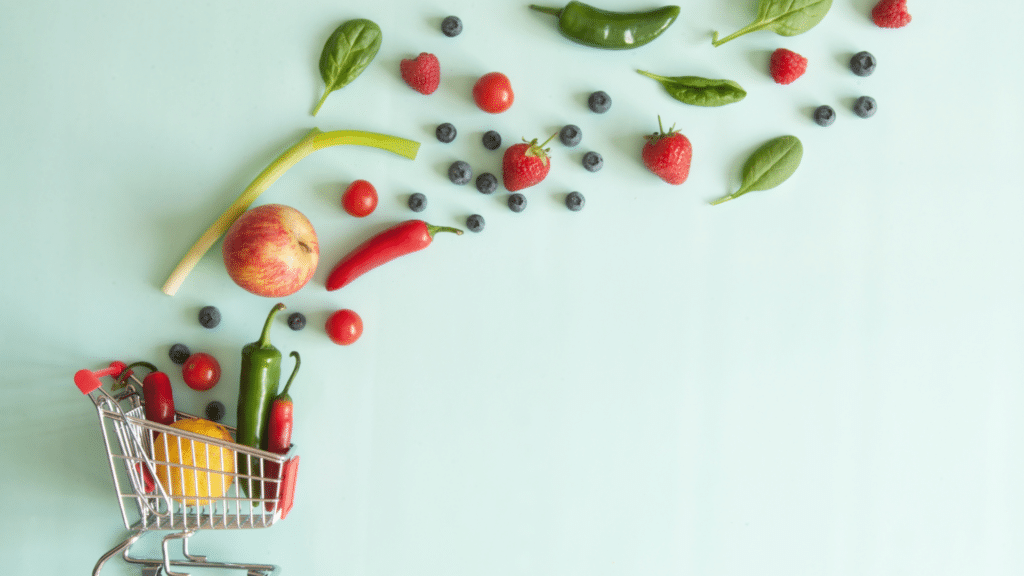 Discussion On Why Increasing Food Prices Is Risky For Businesses
We can see that both Nomad Foods and Domino's Pizza are increasing their prices to generate more revenue and justifying it by claiming to improve the value of their products. But is that what they are really doing? Businesses must be careful with price increases. Continuing to pull the pricing lever hard may aggravate an already serious problem. Price increases to combat economic downturns are generally beneficial. But if not done properly, it can put them at risk of losing more volume. 
There have already been numerous cases of failed price increase initiatives. The result is detrimental to many aspects of the business. This includes customer, sales, and revenue loss. Others' brand reputations are also negatively affected. Some had to reinstate lower prices and accept the blame to appease frustrated and complaining customers.
Consider the case of WiseTech, a developer and provider of software solutions for the logistics sector.
Price increases were recently implemented by the company, which they claim are reflective of investments, costs, and the value it has been able to deliver. However, many customers disagree. Several SMEs are beginning to uninstall WiseTech's solutions and look for other options due to what they contend are unreasonable price increases accompanied by software updates and add-ons that they didn't even want in the first place.
Even larger corporations, such as Disney, have failed to raise their prices strategically.
A few months ago, Disney Parks' pricing also received complaints from visitors who were dissatisfied with the excessively high costs of touring the attractions. Customers complained about high ticket prices since dynamic pricing was implemented to manage the surge in demand prompted by parks reopening after years of closure due to the pandemic. 
Just recently, Disney CEO Bob Iger admitted that theme park pricing was too aggressive in response to the grievances. He acknowledged that the park was so focused on increasing profits that it had forgotten about its fans. This follows the failure of the new Star Wars hotel, which charges $20,000 for 'voyage' on a modelled spaceship.
Going back to food manufacturers and services. Even if they think they are selling a basic commodity, their customers and end consumers may not. Which means them vulnerable to the risks we discussed. It wasn't long back when debates erupted over stadium beer overpricing. People will continue to complain as long as they believe they are not getting good value for their money.
So, how should businesses justify why food prices are increasing? The key is offering customer-focused value. Pricing managers must set prices in accordance with the market and the demands of their customers.
Implications Of Customer-Focused Marketing And Pricing Increase Strategies In The Food Industry
Revenue and profit gains are difficult to maintain, especially when businesses rely solely on price increases. Because customer preferences change, price increases must be accompanied by real-value offerings in order to foster customer retention and loyalty. If food businesses want realistic and convincing reasons for their higher prices, they must consider changing their value propositions.
How can food businesses justify why food prices are increasing through value propositions?
The first step is to get to know your target customer on a deeper level. What do they expect from you? What do they need and what factors influence it? Some customers prefer it if there are healthier options of the food they buy. Find a way to balance your market demand with your business' strong points when developing your offerings and prices. Use this to communicate your value when marketing your products.
McDonald's is one of many fast-food restaurants that have long promoted healthier alternatives in response to mounting government and consumer pressure. McDonald's Australia, for example, has collaborated with the Heart Foundation to offer what they call healthier meals based on serving size, saturated fat, salt, and vegetable/fibre content. The fast-food company's most recent profit report exceeded expectations. Some analysts believe this is because people continue to buy their products despite high menu prices.
Aside from improving value propositions, having a strong commercial capability is a key determinant of strategic price adjustments. Our findings show that when a business builds and embeds commercial capability across the business; bolstering its internal pricing skills and capabilities to build a sustainable pricing system, it can generate at least 3-10% additional margin each year while protecting hard-earned revenue and volume. This is at least a 30-60% profit improvement straight to the bottom line.
Building your commercial pricing capability is only possible when you have a specialised pricing team in your organisation. Our findings show that with the right set-up and pricing team in place, incremental earnings gains can begin to occur in less than 12 weeks. After 6 months, the team can capture at least 1.0-3.25% more margin using better price management processes. After 9-12 months, businesses often generate between 7-11% additional margin each year as they identify more complex and previously unrealised opportunities, efficiencies, and risks.
---
〉〉〉 Get Your FREE Pricing Audit  〉〉〉
---
Bottomline
So, why are food prices increasing? Because it has become inevitable for most food businesses. Either to grow business revenue and expand or to combat an economic crisis, implementing higher prices is often beneficial. Even so, companies must be careful and make sure they do it thoroughly. Otherwise, they may aggravate the challenges that they are already facing.
Establish an irresistible value proposition. You should effectively articulate how your food product meets your market's needs, its benefits, and why it is superior to your competitors. The ideal value proposition caters to a customer's strongest decision-making and value drivers. This, combined with a strong commercial pricing capability, can ensure that your price increase strategy is a success.
---
For a comprehensive view of maximising growth in your company, Download a complimentary whitepaper on How FMCG Can Generate Profitable Growth Faster.
Are you a business in need of help aligning your pricing strategy, people and operations to deliver an immediate impact on profit?
If so, please call (+61) 2 9000 1115.
You can also email us at team@taylorwells.com.au if you have any further questions.
Make your pricing world-class!