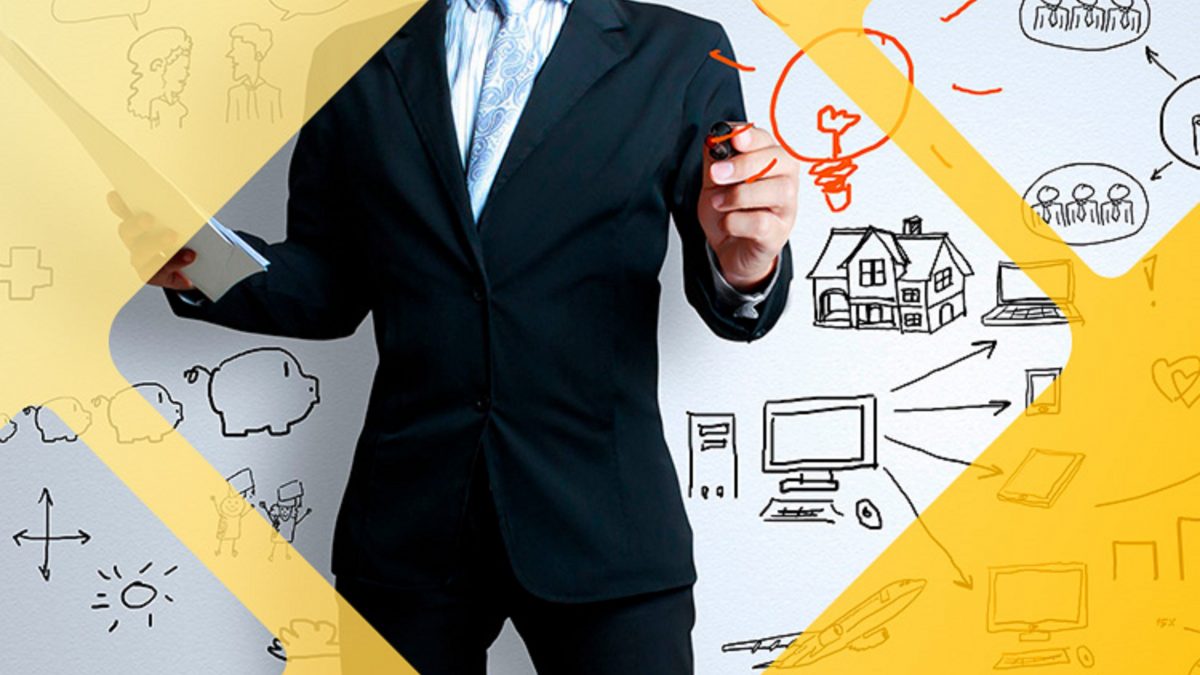 How to Improve B2B Sales Methodology & Build 'Value Equity' with Customers 🍋
All too often in B2B sales methodology, companies are overlooking a massive opportunity to build 'value equity' with customers: presales. With the increasing level of detail customers want these days, subject matter presentations are a crucial part of many B2B Sales.
---
>Download Now: Free PDF A Capability Framework for Pricing Teams
---
But on many occasions, deals go wrong. Sales teams ask pre-sales staff to provide a B2B sales presentation or demonstration without giving sufficient information about the customer's needs. The customer is not impressed and feels that their time has been wasted. Sales and Pre-Sales teams end up blaming each other.
Separated from marketing and sales operations, pre-sales provides a specific set of activities that lead to qualifying, bidding on, winning, and renewing a deal. It is found that companies with strong presales capabilities consistently achieve win rates of 40–50% in new business and 80–90% in renewal business—well above average rates.
Presales require a dedicated team of experts that specialises in roughly 2/3 for technical activities (crafting solutions to customers' problems) and 1/3 for commercial activities (managing deal qualification and bid). Often, this pre-sales team is a mixture of sales, commercial finance and pricing personnel. 
To solve the miscommunication between the two groups; the salesperson should get a clear understanding of customer needs before they ask pre-sales to get involved. Pre-sales should listen carefully and may need to ask further questions. Sales, on the other hand, should welcome those questions as evidence that Pre-sales are focused to understand the customer needs.
In this article, we will talk about B2B sales methodology and why it's important to use an opportunity roadmap.
We also provide you with steps on how to improve teamwork between sales and pre-sales. Then, we share some tips on closing and renewing deals apart from guiding you to navigate through cost-cutting procurement teams using real-life experiences. We also show you how to move forward by optimising your B2B sales solutions after the Covid-19 pandemic.
---
Table of contents for this article include: 
I. How to Improve your B2B Sales Methodology with Value Equity
II. How to Optimise B2B Sales Solutions and Thrive During Disruption
II. How to Negotiate with Cost-cutting Procurement Teams
---
---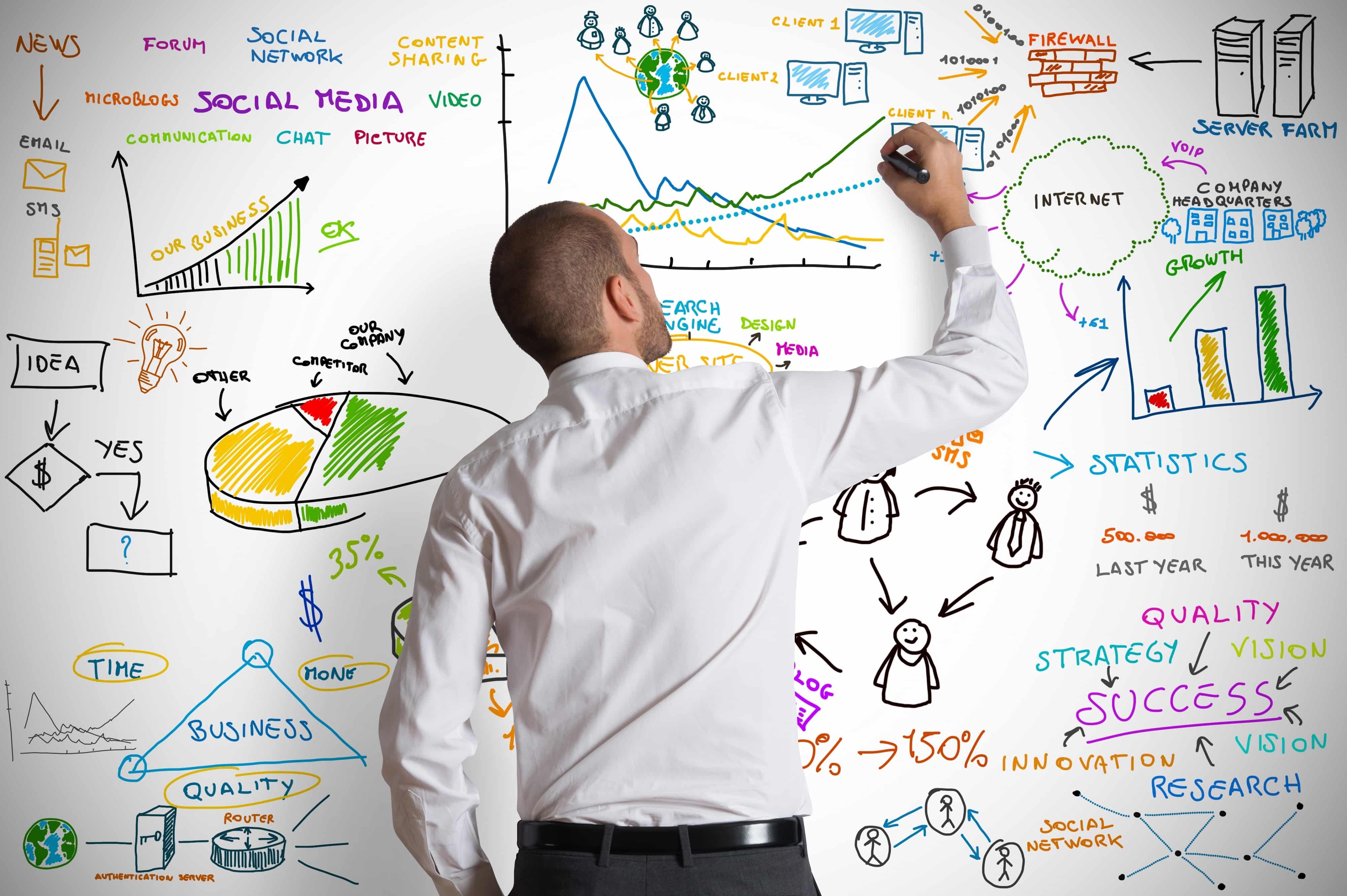 ---
How to Improve your B2B Sales Methodology
---
Opportunity Roadmap in B2B Sales Methodology
It's advisable to use an Opportunity Roadmap in your B2B and B2C sales process and pricing processes. This would make an easier guide to make b2b sales time management more understandable and focused on the needs of the customers.
The first thing in the roadmap is an opportunity description, broken down into customer goals, the sales objective and details about revenue potential and budget. Then there is a section on the buying centre with each individual's needs and decision criteria followed by the value proposition. The sales Team then summarises the current position and draws up an action plan.
With the roadmap, both teams have a clear understanding of the customer needs and can put together an effective b2b sales business plan.
Building real teamwork is about developing soft skills every bit as much as the process. Start with mutual respect, trust, and esteem which should encourage people to help and motivate each other.
Then when it comes to the presentation, it won't be a case of running through a series of features. Instead, it will show the customer how the solution will benefit them and meet b2b sales growth.
How to improve teamwork between Sales and Pre-sales in B2B Sales Methodology
Train Sales and Pre Sales together in understanding the Sales Process
Develop an opportunity roadmap for complex sales
Sales to give a proper brief to Pre Sales and welcome challenging questions
Pre Sales make sure they understand customer needs and use a presentation to show how a solution meets those needs and benefits the customer.
Opportunities have exponentially increased for salespeople, thanks to digital innovations, more systematic RFPs, and the pervasive use of inside sales for lead generation. But more does not equal better.
To achieve the perfect qualification rate of approximately 50%, today's best-practice organisations depend on advanced analytics to determine opportunities early in the sales processes and prioritise the most useful ones. They use methods such as challenges in B2B sales, account-level opportunity assessment, micro-market targeting, propensity-to-buy modelling, and churn prediction to separate the high-quality or high-possibility opportunities from the rest.
The root cause of the breakdown is often inadequate presales allocation. The company's technical presales experts are not assigned to the highest-opportunity bids, and there are frequent disruptions to their assignments (e.g., being reassigned to the priority du jour).
To solve this, companies may want to refine their staffing approach to provide an 'at-a-glance' picture of the availability and skill sets of presales staff. It may also want to simplify its bid review and approval process and institute deal mechanisms that allow key account managers to provide suggestions and pricing recommendations to the presales team immediately following a bid submission.
This new approach can help companies staff 15% more deals with presales resources and anticipate 30% more "must-win" deals (for the same number of total presales resources).
Closing Deals in B2B Sales Methodology
The key to closing deals relies on the presales' ability to convince the client. That the company's solution is the ideal one for them. This method is not about creating a "snake oil" pitch. Rather, devoting some time to fully understand the client's (met and unmet) needs. Then focusing on the factors of the solution that can solve them.
The CLOSE is the last part of obtaining that SALE. Most sales experts are good in doing everything right, however, they fail on the closing. Below are some types of closes that are helpful in closing a sale:
1. Financial Close
This is good to use when you have already successfully presented the value of your product or service to your prospect. You will be able to successfully close after assessing their investment versus the return they'll get. Show them or let them feel that it's worth the investment.
2. Thermometer Close
Using this type of closing means asking prospects how interested they are in the product or service. For instance, asking the prospect, "On a scale of 1-10, how likely would you take advantage of our product/service?" If the answer is 5, then ask them what are the factors that will influence them to get them to a 10 and so on.
3. Timeline Close
When your product or service will affect a prospect's project plan, use this type of closing. Begin with your prospect's desired project's completion date, working reversely. Along the way, both of you will recognize that they should have had your product or service weeks ago.
4. Sympathy Close
This type of closing is effective and it depends on your product or service. You offer a "trial period" by giving away your product to your prospect and providing a guarantee that they will love it, otherwise, they can return it. Companies that use this are non-profit organizations, gyms or fitness companies and animal shelters.
Renewing Deals 
The best businesses have presales teams that are still active even after the sale is made. Great sales reps make sure they understand the customer's needs and provide solutions consistently. But top-notch presales teams can help by anticipating customer needs; predicting them with accuracy using analytics and using their knowledge of specific customers.
Presales teams can also speed up sales pipeline velocity by contemplating the possibility of what will stimulate a renewal. They standardise tools to make sure best practices are used across the team. They also automate methods and procedures to send notifications and recommendations of a contract's renewal date in advance.
Companies that can carry this out properly can propose special offers and promotional deals that will motivate a quick renewal. And they can even close the deal before a request for proposal is open to competitors.
---
〉〉〉 Get Your FREE Pricing Audit  〉〉〉
---
Quality outshines quantity, that is when it comes to driving sales growth. Thus, that requires companies to improve the quality of their presales operations. Real teamwork is about mutual respect and trust that encourages people to help and motivate each other in developing soft skills.
Companies should prioritise the best opportunities for presales. This finds the best deals as they have the unique mix of skills, experience, and knowledge on the customer that no other team has.
When it comes to presentations and pitches, sales teams need more than off-the-shelf pitches.  They need to show what's in it for the client while working with you i.e, reduce costs, increase revenue etc. They also need to see what they'll miss out on if they decide not to work with you.
---
---

---
How to Optimise your B2B Sales Methodology & Solutions
---
During times of global disruptions, such as the pandemic, businesses in all industries can struggle to make a profit. Few have escaped unscathed, especially those in the hospitality and travel industries. Many have halted spending and slashed budgets.
However, there is one statistic that may be surprising. Over half of the B2B industry has not cut spending or shelved projects. As this industry continues, companies are having to come up with innovative B2B sales solutions. 
Without creative solutions, B2B companies will get left behind in the industry that continues to develop. Businesses will have to take advantage of the fact that this industry is resilient. We'll be discussing exactly how your business can do this and more. 
B2B Sales Methodology and Solutions – Thriving During Disruptions
The pandemic has given all industries a whole barrage of new challenges. Though some still manage to thrive, it's clear that structures have to be altered. Even when the pandemic is under control, things won't be the same as they used to be. 
Businesses must come up with innovative B2B sales solutions in order to take advantage of opportunities now, rather than wait indefinitely for things to settle. Companies have to search for what will allow them to thrive in the present. Though things are tough, technology has afforded new avenues that businesses can pursue in lieu of previous set-ups. 
How The Pandemic Has Changed Sales
Sales processes have been changing over the past few years with new technology, but the pandemic has certainly sped things up. B2B companies, now more than ever, are moving their operations online. 
Customers no longer go directly to a company to ask for quotes and make a sale. These days, tech-savvy procurement teams do research on their own. Once they learn all they can about the product or service they need, then they make the decision to reach out to a company. 
This new process has been especially heightened since the pandemic, as face-to-face meetings for the most part have become impossible. These days, it's all about conducting the entire sales process online. 
Rethinking Your Approach – B2B Sales Methodology
Since the trends have shifted towards digital, sales teams have to adapt and rethink their approaches. Remote selling through e-commerce and marketing through social media has actually shown to be more effective than ever before. 
Unfortunately, depending on your business, rethinking your approach can take a lot of trial and error. However, one rule of thumb your business can follow during times of disruption is to keep generating new leads and find creative ways to maintain old customers. 
Some successful tactics to remain engaged with your clients include sending thoughtful (relevant) gifts, notes, or letters. Many businesses have found success in diversifying their marketing efforts away from traditional advertising and more towards content creation and social media engagement. 
The important takeaway seems to be to keep trying. If something isn't working, then try something new.
Check Up On Your Customers
You read that right. Check up on your customers, especially in times of disruptions. This will give you insight into whether or not your particular audience is doing okay financially. This matters, because you need to understand how to adjust your approach.
For example, if most of your customers have been affected, you will know how to change your tone of voice. Apart from that, you'll know whether or not you should offer special payment solutions for the time being. 
This also gives you an idea of which groups you should be focusing on. If half of your clients are unaffected by disruptions, then focus your sales calls for them specifically. Give the other half of your clients more time and consideration. 
Discounts and Payment Solutions
If your pool of clients is struggling during times of disruption, offering them alternative payment options as part of your B2B sales solutions can be of great benefit to your business. Your customers will feel that you care about them and are willing to take extra steps, which can strengthen their relationship with you. 
Likewise, offering your customers payment solutions and discounts may enable them to continue closing sales with you despite the tough situation. All they may need is a little financial reassurance. 
Some of the most effective options include temporary discounts and promos, which will also help draw in new customers while cutting good deals with your existing ones. Offer payment solutions such as deferred payments or waiving late fees. 
If you can't spare extra margins by waiving fees, consider throwing in extra special features or offerings that can add value to your product or service. More than helping your business, you will also be helping your clients. By compromising slightly on premiums or margins, you could be gaining long-lasting relationships with new and old customers. 
Revamping Your Sales Pitches
These days, buyers are more informed than ever, thanks to their ability to research anything quickly online before meeting you. This, coupled with financial concerns and instability that have come with the pandemic, mean that sales representatives will have to revamp their sales pitches. 
Research shows that a standard sales pitch strategy just won't cut it anymore. Customers need value to be emphasised, especially hard-dollar value. You'll need to drive your product or services return-of-investment or ROI, directly and repetitively. 
This includes ways that your product or service can save money in the long run, as well as the ability to improve efficiency that will enable your companies goals to be achieved. 
---
〉〉〉 Get Your FREE Pricing Audit  〉〉〉
---
Expand Your Channels  – B2B Sales Methodology
If your business previously relied on old formats of selling, it's time to change it up now more than ever and expand to new channels. This includes setting up or strengthening your e-commerce presence.
For example, you should be visible on social media, have a good website, and be accessible through mobile devices or mobile commerce. These channels will maximise your reach, enabling you to continue generating profit even when times are tough. 
---
---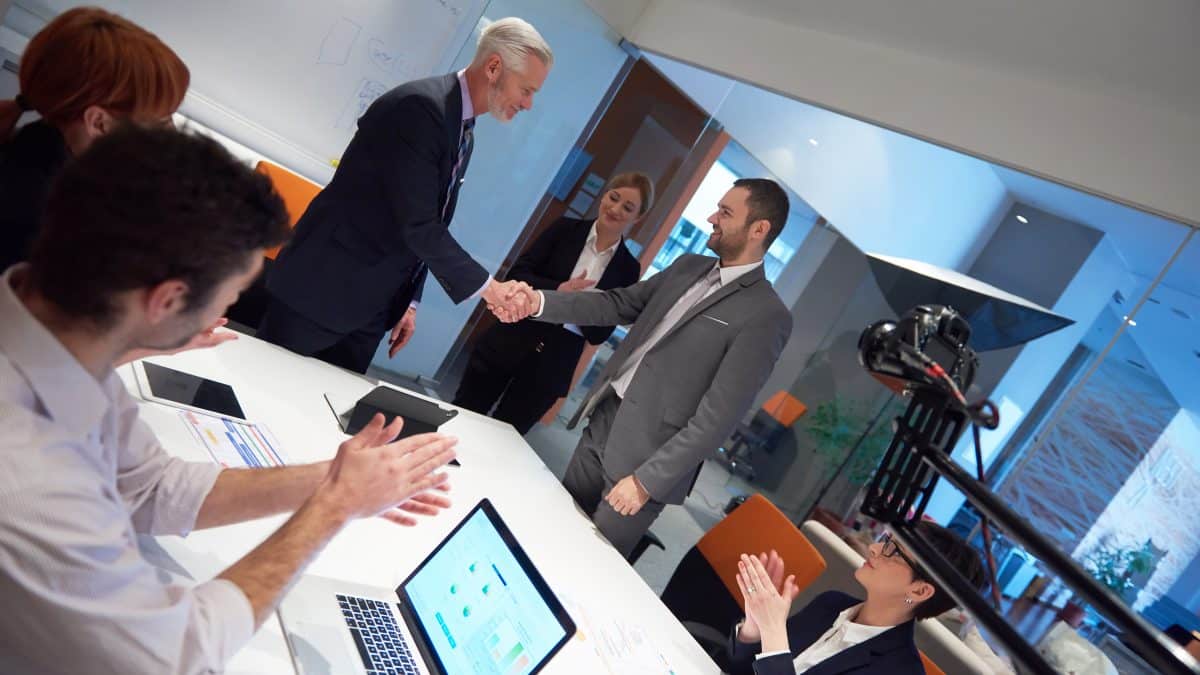 ---
How to Negotiate with Cost-Cutting Procurement Teams
---
As we think about refining key elements of sales pitch strategy, we may tell ourselves, our sales and pricing teams that we need to sharpen our pencils on pricing and refine our negotiation skills with procurement teams.
It is certainly the case that procurement teams are growing in importance in Australian organisations. Many procurement officers are actively seeking to increase their skills and knowledge of sales and pricing to generate better outcomes for their businesses.
Without a doubt, many procurement teams are across the detail and looking for their customers to demonstrate value. However, there are a lot of procurement teams out there who are quite happy to be "uninformed buyers." They're completely disinterested in the value that suppliers are offering the business and only focus on costs.
Now, as a lot of sales directors know, it's incredibly difficult to introduce value-based selling as key elements of sales strategy when your teams are faced daily with cost-cutting procurement officers only interested in cherry-picking prices at line item.
Sometimes, no matter hard you try to demonstrate the value of a deal, some procurement teams won't listen and say that "Your prices and margins are too high. We've got a fixed budget. So, come back with a price X% lower than your competitor X and we'll think about doing business with you."
So much for demonstrating the price-value equation with this sort of procurement officer…
In this article, I wanted to discuss how the standard procurement approach of just 'buying' from suppliers for the lowest prices possible is not only destroying value for the business and its shareholders.
Actually, it's putting the suppliers and the procurement teams' businesses at risk. Namely, risk of increasing costs, product failure, and serious risk of supply chain failure. That's apart from zero innovation and technical support.
Let me share a humorous and real case example that an old colleague once shared with me. This case study shows a funnier, more undeveloped but realistic side to procurement whereby price management and value are not even on the agenda.
I will argue that sales teams should not lose hope with value-based selling and pricing (even when dealing with cost-cutting procurement). As procurement continues to grow in importance within the organisation, they'll be required to prove that they've generated more value for the business (beyond reducing spend). They're also required to show how they've worked productively with sales to drive innovative growth initiatives for the business.
In simple terms, procurement teams really need your help now to show their businesses how valuable they are at creating shareholder value.
The main contention here is how a large amount of "savings" procurement teams have made in the past often were corrections of past failures in managing supplier relationships.
In fact, a key element of a modern sales strategy, therefore, should be helping procurement explain the total economic value of your deals to their businesses. This is really the only common ground between you both and the best way for procurement to drive value creation in the business.
B2B Sales Methodology: An example of a real-world procurement meeting
Here's a procurement story told to me by a pricing manager from a large food manufacturing company in Sydney.
"I arrived at the meeting having been provided with no agenda by the account manager. I realised this was a major error from the get-go. As a rule, a pricing manager should only attend a meeting with a clear agenda in place and an understanding that the meeting will describe more value-adding strategic discussions.
The meeting did not start well as the client kept us waiting for 40mins (eating into a scheduled 2-hour meeting). I would usually walk away from a meeting if a client is 15 mins or more late.
But in this instance, I stayed against my better judgment and passed a message to the client that we had to leave on time and so the delay was eating into the time for any productive discussion.
The client procurement team arrived and had no understanding of our category or our briefing. The procurement manager even stated they did not know the detail (as if it was a matter of pride!) and then launched personal attacks.
We were accused of being liars and rip-off merchants despite no examples given, (even after admitting our services were excellent). It was weirder when he accused me of looking at my watch too often as I was keen to leave the meeting. I pointed out that I was not wearing a watch!
He also admonished us for not taking enough notes as he was talking!
The strangest thing was that he never once asked for a discount, a change in service or increased value. It seemed as if he just wanted to bully us.
We left the meeting saying – "this contract seems more secure than when we went in". He also seemed surprised when we defended our company's offering and value proposition. But of course, he did not know the detail so could not comment on that. "
The key takeaway for a successful sales pitch:
1. Do not always think procurement is better armed or informed than sales pricing strategy going in. Often, they think the same of sales in reverse.
2. Procurement teams can also have no clear approach. In fact, we often overstate their strategic thinking. That's why your opening statement has to spark interest and capture their attention immediately. it'll be easier for you to support your argument about how you can solve their problems.
3. Never attend a meeting without a clear agenda and sales pricing strategy. Leave a meeting if a client is unreasonably late without a valid reason.
4. Stay focused and delegate account management meetings to the account manager. Pricing and commercial managers should implement strategy, define economic value and discuss deal mechanics. Day-to-day account management is not your main focus.
5. Emphasise that the partner basis of the relationship is based on shared value and long-term financial gains for both parties (price management). It should never be a master-slave relationship. In fact, customers value you more when you challenge them with insight that will grow their business.
Elements of A Sales Pitch Strategy
Simply understanding your customer's needs is not enough. You need to articulate the risk of them not buying from you as well. You want to build on your marketing and sales plans, and then turn theory into profits.
A sales strategy is more than a sales pitch. It's an opportunity to show a procurement officer why your product or service's going to create value for their business. They may not listen straight away. But eventually, when you've discussed their business in enough detail and have uncovered their pain points, they'll come round and actually listen to how you are going to help them.
A good sales pursuit and pitch strategy will help identify and take advantage of the best opportunities for you and your customers.
Price is one of the most important elements of a sales strategy that influences a customer's purchase decisions. In fact, the very best professional buyers understand their first task is to fully understand what they're being asked to address before they even attempt to source the lowest priced solution.
Procurement has to care about more than just price. That's if they want to be effective in sourcing solutions to the business problems that their internal customers want to resolve. It's your job to find out what else is driving the business negotiation strategy. So, you have to uncover personal interests behind procurement's requirements to close a deal.
The issue of credibility is another important element that influences buyers' decisions. In fact, a business's good reputation is one of its most important assets. So, do thorough research on your audience and stay consistent with your solutions. Throughout your argument, you must not be fazed with questions or objections from the procurement team.
Showcase your company's growth, improvement, and progress over the years. Obviously, procurement teams prefer businesses that have proven experience in overcoming challenges and pursuing expansion. Apart from that, financial literacy plays a huge part in showing the team that your organisation is capable of staying competitive in the industry for a long time.
Be prepared to explain the required capabilities and positive business outcomes to procurement. To close a successful sales pursuit strategy deal, you have to understand what the required capabilities are and the positive business outcomes for a specific timeline.
Traditional discovery questions are only going to get you so far. That's because procurement managers often lack the subject matter expertise necessary to understand the complexities associated with the purchases. So, you must persuade with a proposal that exudes professionalism.
Remember, procurement managers, are seldom experts in cloud integration, the software development lifecycle, or your products. That's even if they know how to help an organization make wise purchases. Most importantly, close with a statement that appeals to the audience's emotions.
Implications
1. If you know what the business is trying to achieve; then leverage that information with the procurement in a way that helps them understand how buying from you will alleviate risk and help them avoid future mistakes.
2. Educating procurement teams on risk during your sales pitch strategy will make you a trusted resource. It's a surefire way to establish yourself as a business advisor that seeks to be part of their business with their best interest in your mind.
3. Value-based pricing and selling expertise can help you create a deal that generates value for both businesses. Making people look like the hero in their organisation boost their trust, loyalty, and confidence in your company.
Prepare your sales and pricing teams for the future by finding people with value-based pricing and selling skills. The best sales pursuit strategy asks:
What are the problems they face?
How are they dealing with the current problem?
What are their goals and objectives?
Who are other possible vendors that they're considering?
Procurement teams know that getting a great price on a mistake most likely creates a much more expensive problem. But they need great sales and pricing executives to help them see the real value that a successful sales pursuit deal or strategy will bring.
---
〉〉〉 Get Your FREE Pricing Audit  〉〉〉
---
Bottomline
To summarise, the current economic climate is tough, and your business can't just wait around for it to be over. This won't be the only economic downturn or disruption in history, so your business needs to prepare strategies that will allow it to remain flexible and profitable in any situation. 
Take advantage of the opportunities available to you now. Though some of your previous prospects may no longer be viable, there are always new leads to be found. Expand your reach and accessibility in order to find them. 
---
For a comprehensive view on maximizing growth in your company,
Download a complimentary whitepaper on How To Drive Pricing Strategy To Maximise EBIT Growth.
Are you a business in need of help to align your pricing strategy, people, and operations to deliver an immediate impact on profit?
If so, please call (+61) 2 9000 1115.
You can also email us at team@taylorwells.com.au if you have any further questions.
Make your pricing world class!