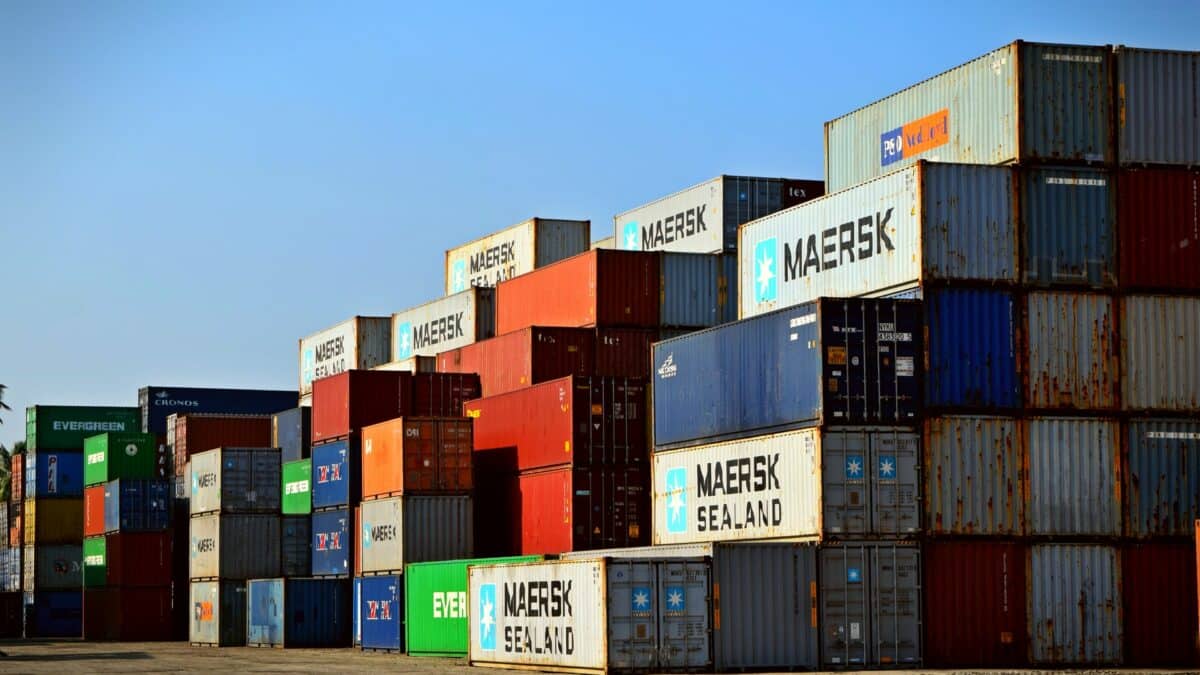 B2B Fundamentals To Drive Your Sales Pursuit Strategy
Markets move at a rapid pace and new technology is constantly being introduced. Unfortunately, many sales teams get left behind because they fail to update their sales pursuit strategy. B2B sales teams need to step up in order to get past the scrutinizing eyes of procurement teams. A good sales strategy should be able to outline a comprehensive sales flow and methodologies for all scenarios encountered. What many fail at or forget to consider in their strategies are the B2B value fundamentals. We'll be discussing how to utilise them in your sales pursuit strategy to maximise revenue and margin. 
---
>Download Now: Free PDF How to Drive Pricing Strategy to Maximise EBIT Growth
---
How To Build A Sales Pursuit Strategy – B2B Value Fundamentals
You may be wondering why a sales strategy is so important. A good B2B sales pursuit strategy will help you navigate any situation or scenario you may encounter against procurement teams. This will provide your team with a structure and framework. A good sales strategy should understand the ever-changing and nuanced customer preferences and behaviours. Failing to do so essentially wastes huge opportunities to maximise margins and profit. 
What your business requires is the capability to analyse your customers' needs, which in turn will help you gain insight into what they value the most. Luckily, decades of research has enabled data to be condensed into a list of fundamentals, which we will be discussing. 
This list of fundamentals will help you build a strong strategy and will strengthen your sales teams capabilities against procurement teams.
Sales Pursuit Strategy Fundamentals
These fundamentals offer a comprehensive framework to build your strategy around. This also offers instruction to the various departments of your business. We recommend going through this list, top to bottom, as you plan out your business. 
Mission, Vision, and Values
At the top of the list are your mission statements, vision, and core values. In essence, focus on the building a customer focused culture and strategy development and execution cascades from there.  
Your culture is the foundation of your strategy. Build a customer focused culture and this will see you through good and bad times. Similarly, aligning your values to your customers will help to inspire you and your teams while you build your future vision and go through the highs and lows of transformation. Think of your culture as the umbrella over which the rest falls under.  
Individual Goals
The next fundamental consideration is your individual goals as a sales leader. Individual goals are more department-specific and they break down the more abstract values as mentioned above. 
This includes business centred network expansion, marketability, and reputability. It also includes design and aesthetics, growth and development, as well as employee satisfaction and benefits. Sales teams need to work towards these goals in order to solidify your reputation as reliable and noteworthy. Customer satisfaction also plays an important role here. 
This section can be considered to tackle emotional concerns. For example, this asks you to refine your decision-making skills, reduce customer anxiety, and work on networking to expand your client base.  
You should use this section to detail and iron out your business strategy for better communication and relationship management. Your messaging, communication style and consistency can greatly impact how customers perceive you and thereby affects your reputation. 
Business Values
This section addresses your business values. In essence, these are the ways in which you would solve the issues addressed in the previous section. For instance, the main areas of focus here are productivity, access, and relationships. 
Productivity outlines the need to find ways for time-saving, increasing efficiency, decreasing bottlenecks, dispersing information, and maintaining transparency. 
Access calls for you to consider the availability of your products to customers, variety in your product range, and also consider how user-friendly your product or service is to navigate. 
Lastly, this section includes an emphasis on business relationships. This is how you address customer, client, and supplier satisfaction. For example, you would need to outline how you plan on maintaining consistent response times, commitment to business relationships, and providing expertise. 
Functional Elements
Next on the list are the functional values or elements of your business. These functions dictate what your company needs in order to perform well economically. Consider things such as methods of cost reduction, increasing the quality of your products, business scalability, and product innovations. 
These are important for any business, but most especially for B2B companies. As we progress down this list, each point starts to become more granular and specialised. Take note that this is how the natural progression of your strategy should flow. 
Standards
Last on the list are your standards. This refers to meeting specifications, acceptable price points (floor and ceiling) per product, and compliance with business and ethical regulations. 
Standards are at the very bottom to ensure all the procedures are precisely done all throughout. Think of this as your catch-base. They ensure you aren't cutting corners and are meant as the final run-through before your products hit the market. 

How Does A Sales Pursuit Strategy Benefit Your Business?
It might be easy to wonder why you need to spend so much time refining your strategy. However, this is essential to ensuring that everyone in your business is on the same page. A detailed framework will allow you to customise your strategy depending on your situation and industry. 
As the current economic climate remains unstable, another advantage to having a clear strategy is that you can quickly revise it as situations change or when disruptions occur. 
On Infrastructure 
By having a solid strategy for your B2B sales, you can easily outline where problem areas are and easily plan out what actions you should take. You'll be surprised at the number of gaps your business actually has. These often go undetected without a detailed framework.
The beauty of it is that this works on the infrastructures of most businesses, from raw materials to technical support. This also enables you to utilise analytics to a higher degree, since the elements of your business are already broken down into consumable information. 
On Customers
Besides that, your strategy will allow you to expand your value proposition without having to completely overhaul your product offerings. This is because expanding value propositions requires you to have an in-depth understanding of your customer's perspective. 
---
〉〉〉 Get Your FREE Pricing Audit  〉〉〉
---
Bottomline – Sales Pursuit Strategy
To summarise, building a strong sales pursuit strategy starts by mapping out detailed fundamentals within your business. This may be a rigorous process, and it will involve every department in your company, but it will be worth it in the long run. 
B2B companies rely on strong supply chain, marketing, and sales processes – with sales teams acting as the front person of the company. It's important to have systems in place that will help you deal with any situation and that can be constantly revised and updated with changing times. Economic requirements are rigorous these days. Your business must put in the effort and build a value culture for your customers and your teams. 
---
For a comprehensive view on building a great pricing team to prevent loss in revenue,
Download a complimentary whitepaper on How to Build Hiring Capability To Get The Best Pricing Team.
Are you a business in need of help to align your pricing strategy, people, and operations to deliver an immediate impact on profit?
If so, please call (+61) 2 9000 1115.
You can also email us at team@taylorwells.com.au if you have any further questions.
Make your pricing world class!