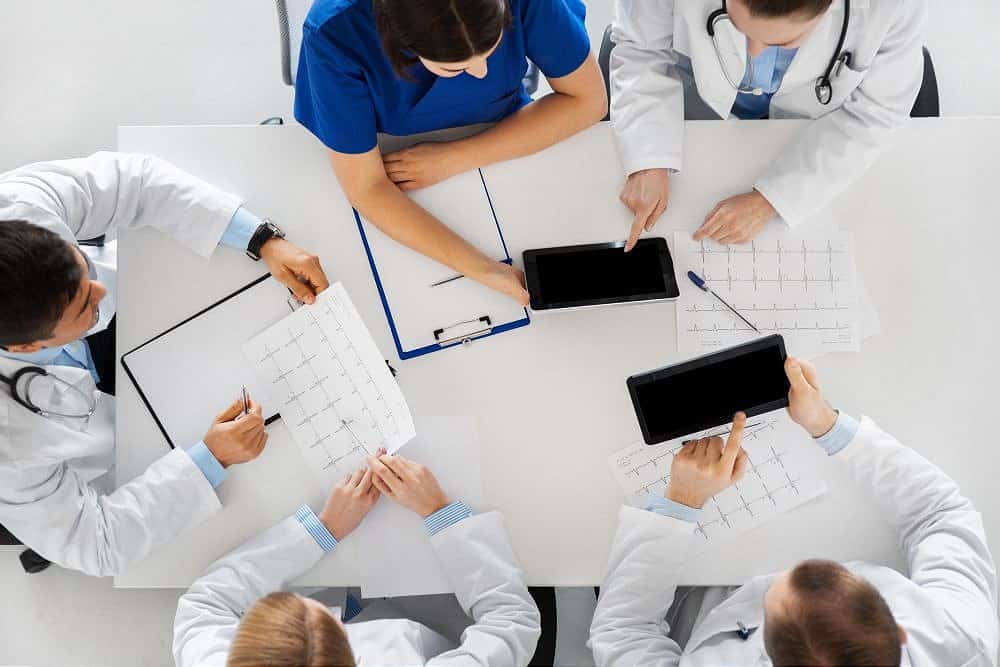 B2B Subscription Pricing 💡 Philips' Key Lever of Success
When did B2B subscription pricing model start?
---
>Download Now: Free PDF How to Improve Product Pricing
---
In recent years, subscription pricing models have had a considerable impact on our way of life.
The subscription model began as a B2C movement with top players like Netflix through video streaming services and Dollar Shave Club allowing customers to have razors and blades delivered at home for a subscription fee of $1 a month. Nowadays, the subscription pricing is beginning to impact B2B businesses as well. Most companies in the said industry are already using B2B subscription pricing.
Examples are: Adobe, for its Creative Cloud that increased its revenue up to 44% in 2015. Also, Salesforce, that did an exceptional job of implementing subscription pricing within its loyal customer base.
Yet, another company that also shifted to B2B subscription pricing is Philips, one of the largest healthcare technology businesses worldwide. Philips has been producing and commercialising state-of-the-art technologies and customer-focused products for more than 128 years.
The world has changed over the past decade, and so have the needs and customer's expectations. Philips realised it can no longer count on its historic success to remain as the leader in healthcare. Thus, the company reached a decision to focus again on its customers. This time, revolving to a more customer-centric business framework.
In this article, we will discuss how important the shift to subscription is for Philips and the challenges they faced in migrating to the model. Moreover, we will talk about Philip's subscription model for app-based ultrasound transducer which is Lumify and discover how it works.
Philip's Brief History
In the past, Philips was one of the largest electronics companies in the world. However, in 2014, the company opted to divest its electronics business and focus mainly on healthcare technology. The purpose was to provide more connected, integrated, and customer-focused solutions by leveraging on their deep clinical and consumer insights. These solutions spread across the two main customer groups: Consumer/Patient Care such as mother and child care, elderly care, sleep and respiratory care, oral care, etc. and Professional Care such as remote patient monitoring, imaging, etc.
Philips is a leader when it comes to image-guided therapy, diagnostic imaging, patient monitoring and health informatics, consumer health and home care. In fact, in 2019, Philips generated sales of 19.5 billion euros. The company has approximately 81,000 employees with sales and services in over 100 countries.
Gil Adato, Philips' Vice President of Digital Health, is one of the key people behind the shift to a customer-centric business. After he conceptualised an IoT platform and created a new IoT business unit for Samsung, Gil Adato joined Philips to handle its digital business innovation.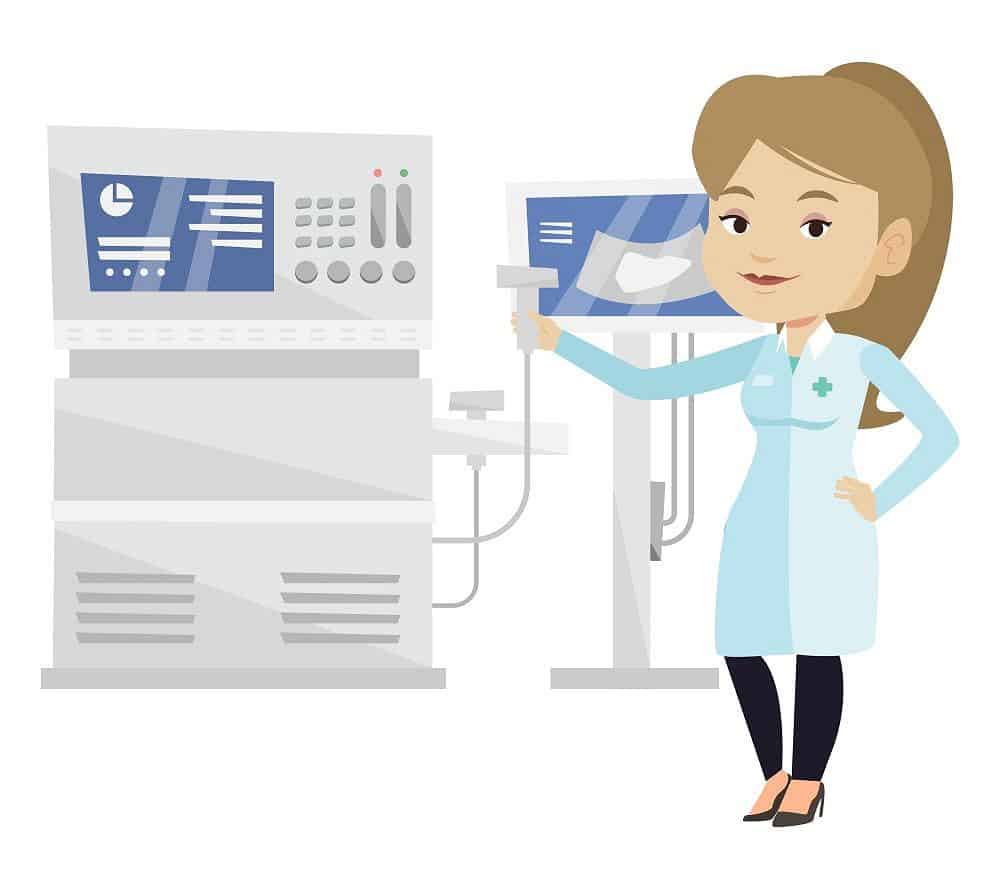 B2B subscription pricing business model: Philips' key lever of success
Philips' Vice President, Gil Adato provides answers as to why the subscription pricing model is growingly becoming the key lever of the company's success.
He stated that he's managing efficient new business development. Not only that but also connected value propositions team in the IoT organisation. The scope they cover is wide-range, including data-driven solutions and services (made possible through external partnerships), spanning new technologies, investments, acquisitions, services, channels, and business models.
Adato further said that they are not a typical partnerships team because he views his team as a special forces unit. He instilled into his team that everything begins with the value proposition and a winning consumer journey. The team has a very customer-oriented, end-to-end approach. They function as a "partner success team," working very closely their markets, businesses, and technical organisations to establish a successful partnership.
The significance of the shift to B2B subscription pricing
Philips has a 128-year history of selling customer-focused products but a lot has already changed including customer expectations. Thus, the meaning of "customer-centric" has also changed. Customers' expectations have intensified and of course, they have different preferences.
Customers prefer the good experience and value offerings of the products. Meaning, it's no longer about the physical products that customers care about. Customers care more about access than ownership. They want personalised experiences.
In addition, customers prefer flexible payment options. Also, some customers don't want to buy stuff outright because of the hassle that comes with it. Lastly, customers always desire a good experience.
These are the factors that led Philips to migrate from a product distribution model to a subscription pricing model to build long-term customer relationships.
The challenges of moving to a B2B subscription pricing
The shift to the new model was not easy for Philips. The big challenge for them was how to convert from customer-focused physical boxed products to customer-focused digitally-enabled solutions and services. They also had a dilemma on how to facilitate the shift at the market, business, and company levels.
They were used to introducing a "static" product and then wait for a number of years until a new version of the product was launched. However, the subscription model involves reducing product life cycle. In other words, the product needs constant transformation or innovation. These included: beta, learn, improve, and iterate.
On top of that, the subscription pricing model is 'non-traditional' for Philips' finance and accounting teams. Therefore, the company had to educate and adapt there too. Fortunately, agility, conviction, and growth eventually won.
Opportunities of B2B subscription-driven channels
Philips see many opportunities for subscription pricing in almost every field.
Allows customers to subscribe to a customised sleep care team, also sleep specialists, trainers, dietitians, support groups for insomniacs, etc, advising them based on their real-time sleep data.
An oral care program bundle, including check-ups and cleanings twice a year. It also comes with quarterly brush head replacements and remote access to dentists.
A service for elderly parents that seamlessly monitors their mental and physical health and well-being at home (including cleaning services, cooking, transportation, weekly activities/lectures/ workshops/movie, monthly trips, etc. The possibilities are endless and exciting.
Factors to look for as a sign of success to using a subscription model
Philips looks for 2 major signs to determine whether the use of the subscription model is a success.
Leaders and followers – In other words, some Philips businesses need to be leaders and others followers in the subscription experience.
Applied learnings – That it to say, using a subscription launch in some markets to get insights on how the model could be utilised more broadly and globally inside the company. By doing so, Philips can validate the model and use it to modify the value offerings to the customers and partners within the organisation.
Philips aims to keep on working towards displaying that subscription pricing can create value. Not only that but transform Philips across the four key metrics which are: scale, engagement, outcomes, and monetisation. Philips plans to introduce various new subscription services this year for different businesses across different markets.
Lumify: Philips Subscription Model for App-Based Ultrasound 
Philips launched Lumify, an ultrasound transducer that you can plug into any Android smart devices and tablets. Its holistic ultrasound solution contains a mobile app, access to a portal via the Internet, a warranty, and a universal IT and support services. Philips believes that using a subscription model will lessen upfront hospital costs and enhance patient access to innovative care.
As mentioned, Lumify can plug into compatible Android smart devices with an internet connection. Caregivers can begin scanning after downloading the app. Data collected will be stored in the Philips HealthSuite digital platform, a cloud-based and secure IT infrastructure that will enable collaborative care and enable access to research-enhancing analytics.
Lumify was designed for ease of use in emergency care units and office settings alike. For a wide range of imaging indications such as obstetrics, orthopaedics, and internal medicine.
Bret Nelson, an associate professor of Emergency Medicine at Mount Sinai, said: "Lumify has the potential to provide on-demand, point-of-care diagnostics in a more connected environment," Nelson further said that his medical students are already using the device and discovered that matching new technology with familiar devices made it easier for beginners to master and more convenient for experienced imagers.
What sets Lumify apart from its competitors
Philips' unique approach to distribution is what sets Lumify apart from its rivals. Philips don't sell the system outright.  They offer it to hospitals and approved organisations for a starting subscription price of $199 per month.
John Phillips, a VP at Zuora, also an industry leader in providing subscription model platforms to companies, told Forbes that this kind of business model is designed to provide longevity. Moreover, businesses can leverage their subscription pricing into incentivised updates and product loyalty if new technology is launched.
Although somewhat new to the healthcare industry, the subscription pricing model can change how hospitals address their technology purchases. They can decrease upfront costs and guarantee access to modern innovations.
Implications
It's not easy to develop a subscription pricing model, you have to be thoughtful and experimental. Classify your initial offerings "beta" and regulate their usage, just in case you need to modify things as you learn. Most importantly, align the goals of the organisation with the subscribers. By doing so, you'll develop both the recurring revenue and the insights that will help you strengthen trusted customer relationships.
Conclusively, it comes down to creating positive customer experiences with your brand. Why the need to call customer service, when you can offer the best experience through your digital properties.
The subscription pricing model is the wave of the future. If you really want to succeed with subscription, you need to adapt now. Certainly, it's not the simplest transition, however, a lot of businesses out there have already adjusted and surely, you can too.
---
〉〉〉 Get Your FREE Pricing Audit  〉〉〉
---
Conclusion
The subscription pricing model trend is forcing businesses to focus on their customers. Thus, it's more likely that most businesses even the ones that were around for long will turn into a subscription company. If you think it's not for your business, start thinking outside the box.
Subscription pricing drives innovation, competition, and improve customer outcomes.
If your competitors offer subscription pricing models, then you need to start thinking about implementing it too – or risk losing out big on revenue and market share.
However, you have to remember though that if you're not able to provide an excellent customer experience, consequently, you won't succeed in the subscription world.
Click here to access your free pdf guide on driving pricing strategy in your business.
---
For a comprehensive view and marketing research on integrating a high-performing capability team in your company,
Download a complimentary whitepaper on How To Maximise Margins.
Are you a business in need of help to align your pricing strategy, people and operations to deliver an immediate impact on profit?
If so, please call (+61) 2 9000 1115.
You can also email us at team@taylorwells.com.au if you have any further questions.
Make your pricing world-class!