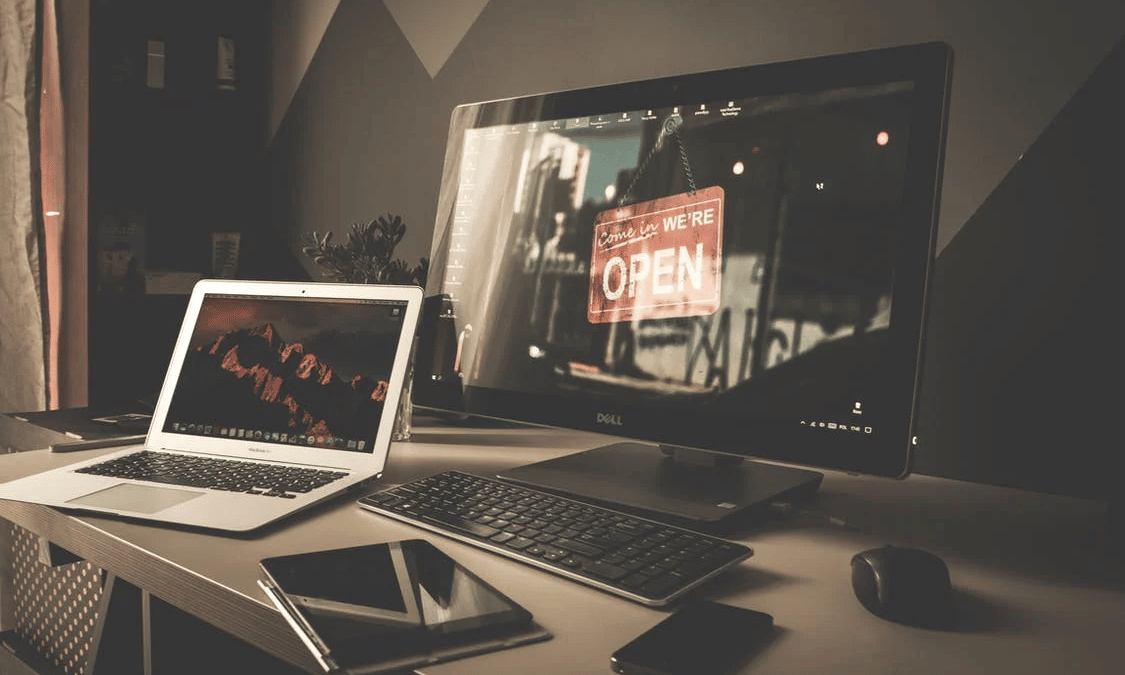 What Is The Meaning Of An Omnichannel Marketing Approach? 🍥
Online and digital platforms are emerging capabilities that many businesses have still not embedded properly in their operations. Research from Hubspot shows, for example, that only 25% of B2B companies invested in mobile optimisation as part of their unified sales and marketing efforts. In the case of B2C, only 22.3% according to Austrade, have set up a good eCommerce website or optimised their physical stores with online and mobile shopping platforms. This is otherwise known as Omnichannel. But what is the meaning of an omnichannel marketing approach? How can it elevate you ahead of changing buyer behaviour and market trends?
---
>Download Now: Free PDF How to Maximise Margins
---
Investing in better data, technology and websites in times of mass customer migration to online shopping seems like a no-brainer. However, many businesses still prefer to invest and focus on a brick-and-mortar model; often overlooking, in turn, the opportunities that investment in technology and the right team setup can bring. We ask, why are businesses so reluctant to improve their digital capability and build better websites and omnichannel experiences? 
In this article, we discuss how B2B businesses can optimise their Omnichannel platforms. At Taylor Wells Advisory, we believe that communicating value through your multichannel capacity can unlock margins that most businesses overlook.
We argue that providing more shopping options that offer convenience frequently brings customer loyalty and trust. We believe that this can be accelerated with the right team setup, as proven by our years of consulting work and research. 
What is the meaning of an omnichannel marketing approach?
An omnichannel marketing approach is a holistic strategy that considers all possible customer touchpoints in the customer journey. It focuses on creating an integrated, unified experience for customers across channels such as websites, mobile applications, physical stores, advertisement campaigns and email campaigns.
This means creating consistent messaging and branding throughout every channel and making it easy for customers to move seamlessly between different platforms while still receiving a consistent experience. This approach enables marketers to understand customers better and provide more personalised services that meet their needs. An omnichannel management strategy also helps businesses become more efficient in delivering services across multiple channels and ultimately increases customer loyalty and profitability.
What are the benefits of an omnichannel marketing approach?
An omnichannel marketing approach has become increasingly important in today's competitive market. This is because it allows businesses to provide customers with an integrated, cohesive brand experience across all of their digital and physical channels.
With an omnichannel marketing approach, businesses can ensure customers have a 360-degree view of their brand by delivering unified messaging across all channels. For example, customers who shop in-store will receive the same message as those who shop online. It also enables businesses to better manage customer data and preferences across different channels for more targeted marketing strategies.
What does omnichannel innovation as a marketing approach entail?
Omnichannel is a type of multichannel platform linked together seamlessly using offline and online strategies. It has the capability and compatibility of technology to provide the best user experience for clients.
One of Mckinsey's recent surveys showed that 90% of B2Bs have since then transitioned their sales processes online. What's more, they believe that this strategy is more efficient than the sales interactions before 2020. It also showed that most B2B businesses actually value their digital connections more than their traditional sales transactions by at least 3 times.
Challenging times called for new solutions as B2Bs have had to adjust and show resilience right from the beginning. They've also planned ahead for the new normal as things settled in, predicting the outcomes of new buying patterns while maximising opportunities to serve more clients. You would think that most B2Bs have adopted and optimised their omnichannel capabilities. 
But for those who still rely on unlinked multichannel or even brick-and-mortar models, let's uncover why they haven't made the transition yet. 
What's holding B2Bs back in terms of omnichannel management and innovation?
The number of platforms that B2Bs interact with has doubled in the past 5 years. And these companies often revisit the same channels when they need to replenish their supplies and services.
Budget  – In a PwC research, when B2Bs were asked about the lack of Omnichannel transition, they pointed to expenses. Most B2Bs prefer managing and overseeing their physical stores. They are more comfortable and confident in traditional sales and operations models. 
Technology – Furthermore, they felt that tight budgets cannot accommodate the necessary requirements such as software and device compatibility. It also includes technology that monitors and manages inventory or services that provide delivery or click-and-collect.
Staff – When B2Bs were asked why they wouldn't hire a website management team, it was traced back to the lack of budget. They didn't perceive the ROI that a web developer can bring. And then there's the concern over who will lead the omnichannel strategy.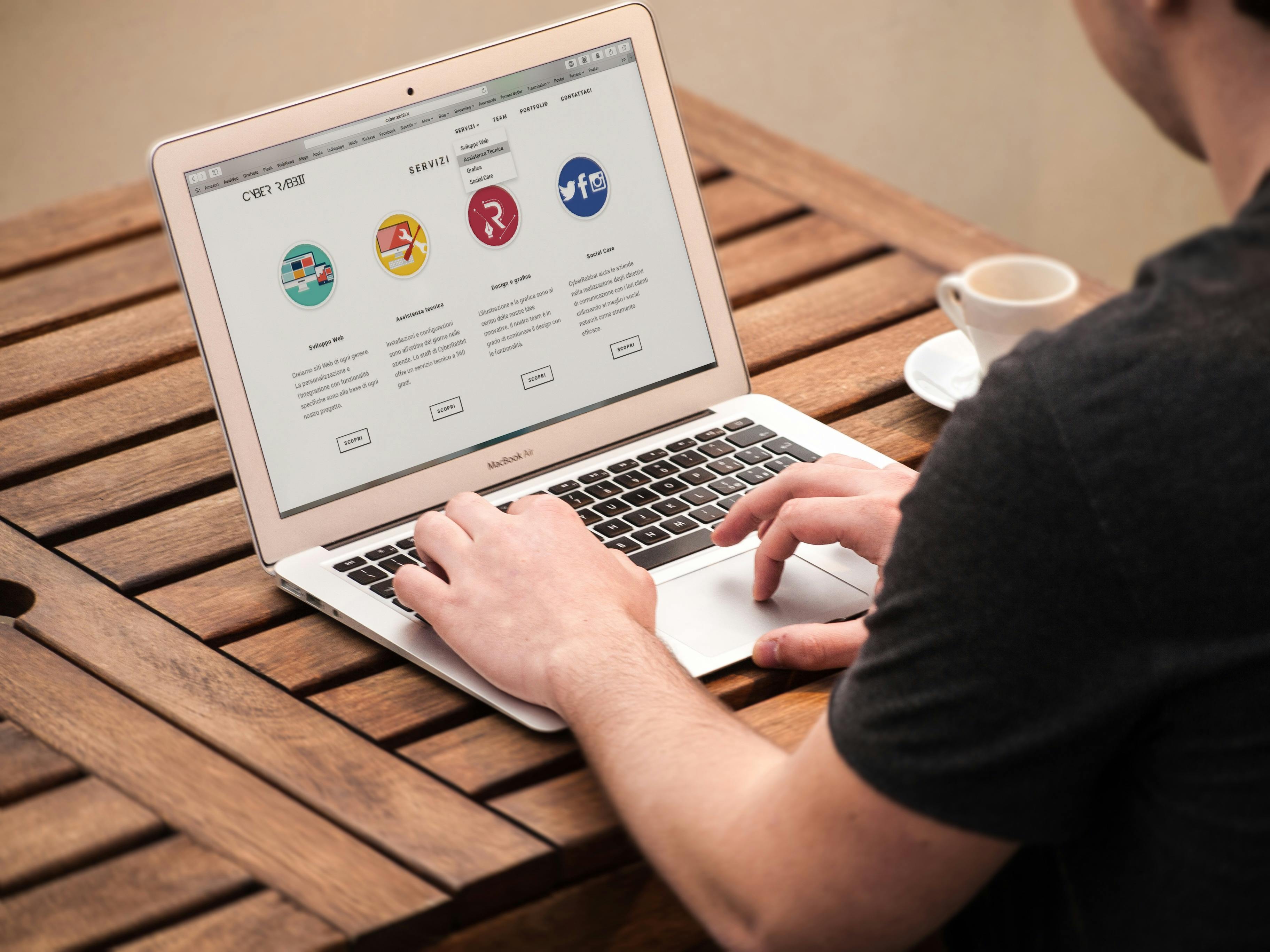 In principle, an optimised omnichannel requires commitment, planning, and execution. It may take some time to perfect the process but trial and error will eventually polish up any inconsistencies.
A siloed mentality is not applicable in this scenario. Cross-functioning teams should communicate, collaborate, and cooperate. In fact, our consulting work shows how the right talent from sales, marketing, research and development, and pricing can maximise your margin and profit.
Linked channels – Omnichannel Innovation as a Marketing Management Approach
It's not just about having multiple online platforms. It's about connecting those platforms so that people can place their orders anytime and anywhere. If somehow, clients stopped at one point in the buyer's journey, the linked channels should be cohesive to provide them with a seamless transaction anytime they need to get to the decision stage.
High-performing teams from sales, marketing, and pricing departments must be aware of the buyer's journey and exactly when clients decide to buy and where. Interestingly, 82% of B2B prospects will consider another competitor if a company doesn't meet quality performance and key requirements. 
Personalisation For Omnichannel Innovation Management and Marketing Approach
Personalisation makes them feel they are in charge of their decision and preferences. They prefer a setup where they can easily communicate with businesses through a call or chat with a sales representative.
Providing the best user experience by suggesting recommendations based on past buying behaviour. This can also be done through notifications about sales, discounts, and other promotional offers. 
Even if you operate on a brick-and-mortar model, your sales team should have access to the omnichannel strategy as well as every client's information. Digital sales and automated marketing efforts that are customer-centric make it easier for them to interact with prospects anytime they want to engage. For instance, click-and-collect concepts in both B2B and B2C have unlocked new growth opportunities and become the new norm. 
Omnichannel Marketing Approach
1. Data collection and analysis – This calls for an experienced team who can accurately interpret the available data using actionable insights. Identifying what product or service features they need fuel your Unified Marketing Measure efforts. This is applicable across your offline and online channels to impact your conversions and brand engagement.
2. Customer Journey Mapping – Marketing teams should look into how customers discover your brand and how they continue on to the next steps – all the way to the final purchasing step. The more you specify their reasons and analyse the available data, you can use this as leverage to create targeted campaigns. It could be anywhere from customers' interests, to user experience, and pricing.
3. Brand Guidelines – helps you establish a brand identity that sends creative messaging that enables brand recognition and awareness integrated into each step of your customer's journey. Successful businesses also take advantage of brand-tracking tools. This ensures your brand's cohesiveness and employs continuous metrics as you build or improve your brand, and even rebrand to gain a larger market share, ROI, and increase sales.
4. Testing and Optimisation – This allows you to gain a greater reach while testing out your automation processes and the areas you can improve on by envisioning "what if" scenarios. Omnichannel is best optimised with a good mix of media platforms and tools available for your target audience and budget.
In a B2C context, for instance:
In the healthcare industry, Walgreens optimised its mobile app, allowing shoppers to order their medicines online and giving customers access to Walgreens' stock levels in different store locations. This unified omnichannel experience was an opportunity for Walgreens to set itself apart from its competitors. 
Similarly, Starbucks brought its rewards program to the Starbucks app. This allows its consumers to pay using their cards as well as reloading via the app on all devices (phone and laptop.) Not only was this convenient for people relishing skipping the long lines in its physical stores. But this helped Starbucks retain its customer base and market share by keeping customers happy and seamlessly integrating its offline services into online convenience.
Marketing evolution studies show that most people start researching products, services, and brands online on one device. Then they switch to another device to continue their research before eventually making a purchase decision. Furthermore, customers who use more devices often have better spending power and pay 3 to 4 times more than those who use only one device. 
This is why whichever industry you belong to, researching customer behaviour, putting a unified and seamless technology together, and communicating your brand message and value proposition will gain more loyal customers than businesses that ignore these key investments.
Security – The meaning of Omnichannel Innovation and Management
Another concern that B2Bs need to pay attention to is securing their client's privacy of information. This is often related to the customer experience and the business's reputation. 
If you're not quick to address and ensure safety once data privacy is compromised, it could affect your ability to do business. This could eventually jeopardise your client's trust and loyalty, affecting future dealings with other businesses as well. 
Conflict Management and its Meaning in an Omnichannel Innovation and Marketing Management Approach
This requires redesigning sales incentives, segmentation, and achieving measurable goals. These goals should be frequently evaluated using key metrics that improve handling leads and future prospects. This part of the strategy should also show uniform pricing strategies in the omnichannel capability. It also avoids conflicting prices that confuse customers. 
But this is not always the case. A Melbourne-based retail company, for instance, put its older model of bags in a separate eCommerce platform. This was specifically personalised for their clients who asked about discounts and promotional offers. 
Although it did not implement the same prices across all of its channels, it succeeded in serving a customer base that it would have otherwise ignored. At the end of the day, the brand established itself as an accessible brand. It further improved its reputation and retained a good number of returning clients.
---
〉〉〉 Get Your FREE Pricing Audit  〉〉〉
---
Bottom Line 
The optimisation of omnichannel is not just a one size fits all solution. Rather, it requires planning, collaboration, and communication from sales, marketing, and pricing leaders. This unifies the client's buying experience regardless of which channel they use and when they decide to pick up from where they left off.
User experience can immediately influence a prospect's decision anytime as all clients have different value drivers and needs. Furthermore, the right combination of offline and online channels can bring the best out of your sales and marketing efforts. This, in turn, influences your pricing power. 
As market trends change, seamless integration of offline and online experiences can unlock value drivers and a larger market share. This ultimately allows you as a business leader to keep discovering solutions that provide sustainability and long-term growth. These solutions enable you to adapt and respond to different challenges that ultimately ensure your longevity in the industry.
---
For a comprehensive view of integrating a high-performing pricing team in your company,
Download a complimentary whitepaper on How To Improve Your Pricing Team's Capability.
Are you a business in need of help aligning your pricing strategy, people and operations to deliver an immediate impact on profit?
If so, please call (+61) 2 9000 1115.
You can also email us at team@taylorwells.com.au if you have any further questions.
Make your pricing world-class!