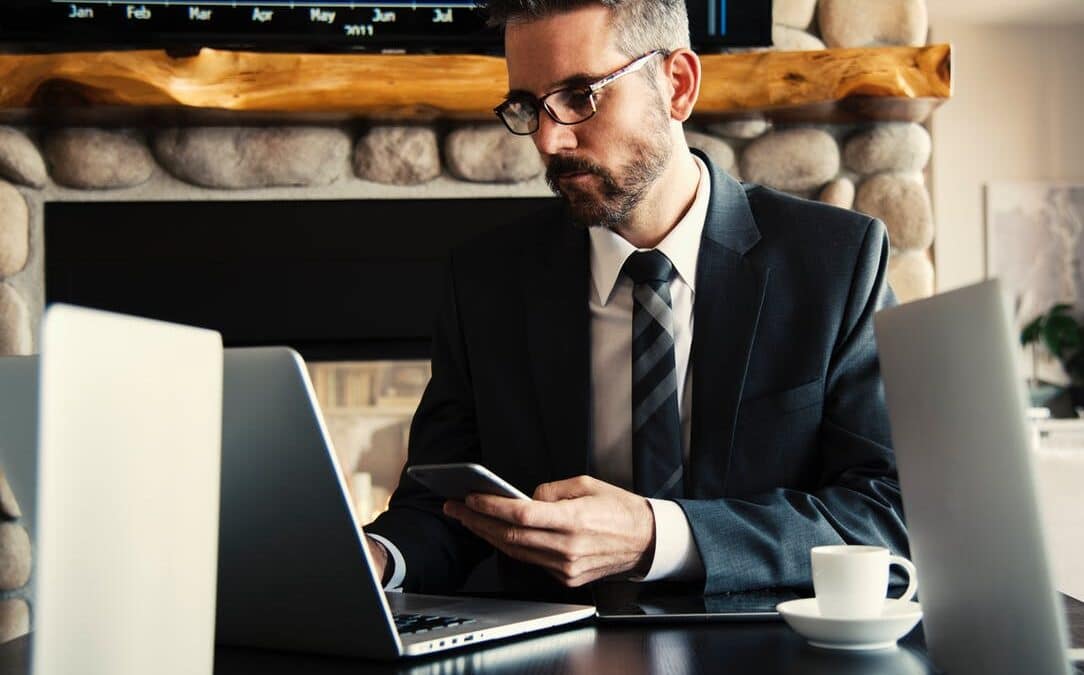 Customer-based Marketing Strategies in B2B eCommerce 📒
How can B2B distribution businesses create customer-based marketing strategies in eCommerce platforms? How can they take the fear out of pricing at the same time? To drive quick performance improvement in B2B transactions, customer-based marketing strategies are the most effective and least expensive techniques in eCommerce. This allows you to stay relevant in proper pricing at the same time in today's challenging economic times.
---
>Download Now: Free PDF How to Drive Pricing Strategy to Maximise EBIT Growth
---
Poor pricing decisions can drive away customers and push a business into the ground. They are often executed with a lack of planning, relying on gut instinct, wrong or incomplete information.
An example of an ineffective pricing method is when businesses offer excessive discount or heavily promote their products to gain foot traffic but still fail to generate the desired increase in basket size or margins. At other times, they choose extensive and extreme public changes in pricing strategies without fully testing with their customers first. As a result, this causes initiatives to fail along with expenses and time wasted.
Although most companies who participated in a BCG survey reported that their pricing strategy should be their top priority, only a few truly practised it. This gives them a competitive advantage because they can align their pricing methods within customer-based marketing strategies in eCommerce platforms. Most business respondents felt that their lack of pricing strategy only created short-term value. While executives recognize the increasingly complex pricing in the past 10 years, they failed to create a dedicated pricing team to help address the complexity.
WHAT YOU WILL LEARN
In this article, we will discuss the challenges of pricing and customer-based marketing in B2B industries and eCommerce. Apart from this, we will share 3 key challenges that companies must overcome to make better pricing decisions.
Proper pricing and customer-based marketing help improve top-line sales profits, conversion rates, customer loyalty, store traffic, purchase frequency, and brand perception in eCommerce. It's not a simple task to correlate the various complex components of a pricing strategy. So, you shouldn't ignore one or the other in favour of another. B2Bs that are holistic in pricing decisions and eCommerce marketing often receive long-term rewards.
Since the early days of e-commerce, consumer behaviour has changed. Technology and innovation gave rise to many types of devices and platforms for shoppers to interact with. Digital channels such as websites, social media, and comparison shopping engines have allowed the marketplace to evolve. Nowadays, more consumers are comparing products that have competitive prices.
Did you know that in a research done by BazaarVoice, they found that 3 out of 4 shoppers browse through multiple channels? This means that customers don't shop on a single platform. So, to remain competitive in the marketplace, a brand has to be available on various platforms.
WE BELIEVE
We believe that businesses that pick top-to-bottom restructuring of strategies and methods can convert pricing into competitive advantage and growth opportunities. They also stimulate yearly EBIT margin boosts of 2-5% of sales. Overall, they consistently stay at the top of the marketplace. Find out What Role Does Price Play in the Consumer Buying Decision Process.
At the end of this article, you will learn the 3 major challenges B2B companies must overcome to make better pricing decisions about customer-based marketing strategies in eCommerce. More importantly, you will learn when and how to use customer-based marketing strategies and why they can generate more revenue.
E-commerce and Pricing
Did you know that price is among the top 3 dominant factors that shape consumers' decision about whether they should buy or not? Since it is extremely influential, you need to employ a variety of pricing strategies from time to time.
Communications, competitive analysis, organisation, and systems and tools are four areas that need focus in understanding how business leaders believe they can meet the challenges they experience.
Shoppers can take anywhere between several minutes to weeks to find the right deal. They also expect the checkout process to be simple and quick. So, to help them experience a seamless journey, businesses need to create a multi-channel eCommerce strategy.
To increase your digital presence as a company, you must provide opportunities for multi-channel shoppers to buy on the spot through platforms like eBay, Amazon, and social media. In other words, anytime that they are browsing through their laptop and mobile devices, you attract more shoppers and generate more revenue from multi-channel platforms. Also, shoppers trust platforms like Amazon as it adds credibility to a brand.
Retargeting multi-channel consumers and optimising your product listing using personalised ads and data centralisation are some ways to ensure a successful customer-based marketing strategy. These help you identify which customer-based marketing steps are working so you can keep refining them.
The Challenge of Pricing in B2B
Targeting Customer Segments

– Retailers need to be strategic in placing their offers and discounts in their products. Consider customer lifestyle factors such as gender, interests, price sensitivity, civil status, job, and overall situation. A person who does not have kids will not be interested in a 50% discount on all kids' items. Similarly, financially stable consumers will not be majorly drawn to items that have a major price drop.

Shaping Consumers' Perceptions of Price – Businesses who learn to influence a consumer's price perception by communicating value are at a competitive advantage. To help shape customers' price perception, slash off prices for specific products while increasing the priced items that consumers are less sensitive about.

Distinguishing between Short-Term and Long-Term Tactics – Although it can be challenging to shape customer price perception in short-term value, it is even more difficult to achieve that for long-term objectives. Publicly announcing a pricing strategy may create a correct but short-term tactic. Overtime, it can eventually influence customer price perception negatively.
Building Category Price Ladders – A price ladder should communicate to customers about a retailer's opening price point to the premium price point. For example, a women's blouse may have an opening price point of $30. Beyond that, retailers must communicate the value of the premium price point of an item. This can include locally sourced high-quality fabric, intricate stitching with beads, and an elaborate design.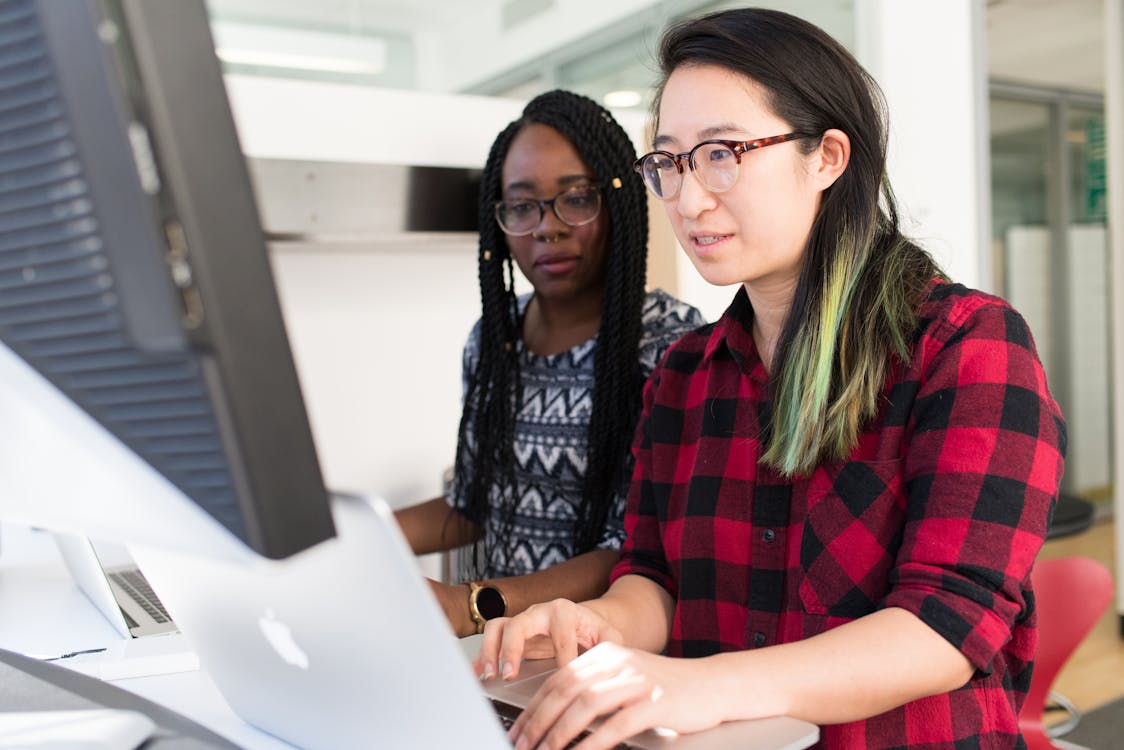 It takes time to consider the factors of creating a coherent eCommerce strategy to attract customers. A shopper's buying journey is complex and not as straightforward as we think it is. This means that you need to know your customer's profile very well to develop customer-based marketing eCommerce.
I. Understand your Customer's Profile
For example, if customers are often motivated to buy with reviews, coupons, and discounts – then you can personalise your product ad for them. So, researching your target market helps you assess all types of buyer personas. After understanding your customer's background and behaviour, it's easier for you to choose the platforms that are most suitable for your eCommerce business.
Not all eCommerce channels are the same and they all have different requirements. For instance, Amazon and eBay may be the top online platform in the US and all across Europe, but it won't be the same case in other parts of the world. For instance, in Southeast Asia, building an eCommerce strategy should include multiple channels such as Lazada, Shopee, and Rakuten. Moreover, it is important to tweak your brand personality and the message you want to get across these channels. 
Cost-based pricing 
You need to consider the total cost and profit target. In running a successful business, you always have to think about your customers. After all, without them, a business or company wouldn't exist. On the other hand, the downside of cost-based pricing is that it is not customer-focused. Instead, it is business-focused. It pays attention to how much you want to earn and not how much shoppers are willing to pay.
Competition based pricing 
As a business, you need to research competitors in the market. What you need to do is analyse similar products both within the high-end market and budget market rate. Your research should reach a conclusion that sells fairly for you and to customers. 
Value-based pricing
It gains customer loyalty and trust. Did you know that acquiring new customers can cost up to 5 times more than focusing on returning customers? You should prioritise cost-saving factors in your customer-based marketing strategies in an eCommerce channel. At the same time, you shouldn't completely ignore other areas too. Companies should be price testing twice or more every month. Research shows that a slight increase and decrease in prices make a big difference, even if it were in cents. 
Offer similar products at different prices. Customers often face decision-making paralysis when your services offer a specialty or a variety of choices. In this case, you must convince shoppers that your price isn't too high and that it's reasonable. This also helps you ensure that you don't price your products too high or, even worse, too low.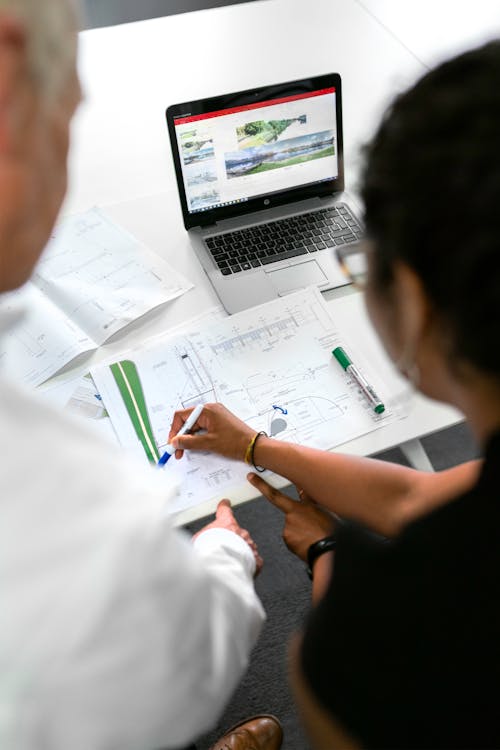 II. Customer-based Marketing strategies in eCommerce
Social media creates a ripple effect. 81% of shoppers say that their purchasing decisions are directly influenced by their social circle. For this reason, consumers are more likely to buy products from pages that they already like. They also buy from brands that their friends reposted or shared. Moreover, the same effect applies to brand promotional offers.
Anchor these factors into your customer-based marketing strategies in eCommerce:
Product quality 
It is the topmost factor that influences a buyer's decisions. They look for products that are durable and last longer. Customers won't mind paying a reasonable price, knowing that they are investing in high-quality products. In this case, product quality increases your chances of converting new shoppers into loyal customers.
Free shipping 
It has become a necessity as a marketing strategy with the advent of online shopping due to the pandemic. Most brands tie in a specific purchase amount that guarantees free shipping perks for customers. Of course, it is reasonable to consider if free shipping applies to all places including overseas. 
Easy return policies make a huge impact in cases of product malfunction. It is directly correlated to customer satisfaction and largely affects customer reviews. If you provide them with a convenient, responsive, and fast easy-return transaction to replace a defective item, they are more likely to purchase again.
Visual Materials
You often see posters plastered on store windows even before the pandemic and this strategy is just as eye-catching in eCommerce platforms. Customers are likely to engage in brands that contain pictures, status updates, and videos. These are the quickest methods to reach out and inform shoppers about your products and services. So, you should incorporate other marketing tactics such as customer reviews and educating the audience about the problems you solve for them. Customers are most responsive to call to action buttons. That's why your products should be modifiable in each channel and social media ads.
In sequencing the visual lineup of an eCommerce channel, it's best to place an expensive item on the left side of the page. Then, the items that follow should cost less. This is a tactic that makes customers more likely to pay for the products in the middle than the expensive ones. Also, in bulk markets, a price that displays per day instead of weekly or monthly reduces the "big number" factor in the checkout page. So, it's best to choose this visual method if it applies to your products. 
Ease of Navigation
A buyer's journey through online channels should be comfortable, compact, and simple. Their online experience largely impacts their buying decision and they could hesitate any minute that they have a difficult time navigating through. So, you want to ensure that your platform does not lag and is not confusing as this reduces their chances of buying. 
Product Reviews
Word of mouth through shopper experiences hugely impact retaining repeat purchases and gaining new customers. Most importantly, you want to be accomodating and responsive to their concerns and questions. This way, you accompany the shopper's experience, help them decide, and increase their chances of purchasing right away. 
Loyalty rewards
Customers appreciate perks that let them save money besides discounts and promotional offers. They are interested in daily deals and love the feeling of "being rewarded." As a business, you should create loyalty perks as an efficient tactic to gain and retain returning customers.
---
〉〉〉 Get Your FREE Pricing Audit  〉〉〉
---
IMPLICATIONS
Building a centralised pricing team is valuable for many businesses. A well thought out and coordinated method can generate more profit and improved customer satisfaction. Prices in the market constantly change, so as a business, you need to be in tip-top shape by staying up to date with the changes.
CONCLUSION
Effective B2Bs define their consumer value impression by drawing on multiple inputs. This can be achieved by developing an effective price strategy, working through pricing model factors, consumer behaviour,  and optimizing organisation and systems. 
---
For a comprehensive view on integrating a high-performing pricing team in your company,
Download a complimentary whitepaper on How to Prepare Your Team's Pricing Improvement Initiative. 
Are you a business in needs of help to align your pricing strategy, people and operations to deliver an immediate impact on profit?
If so, please call (+61) 2 9000 1115.
You can also email us at team@taylorwells.com.au if you have any further questions.
Make your pricing world class!