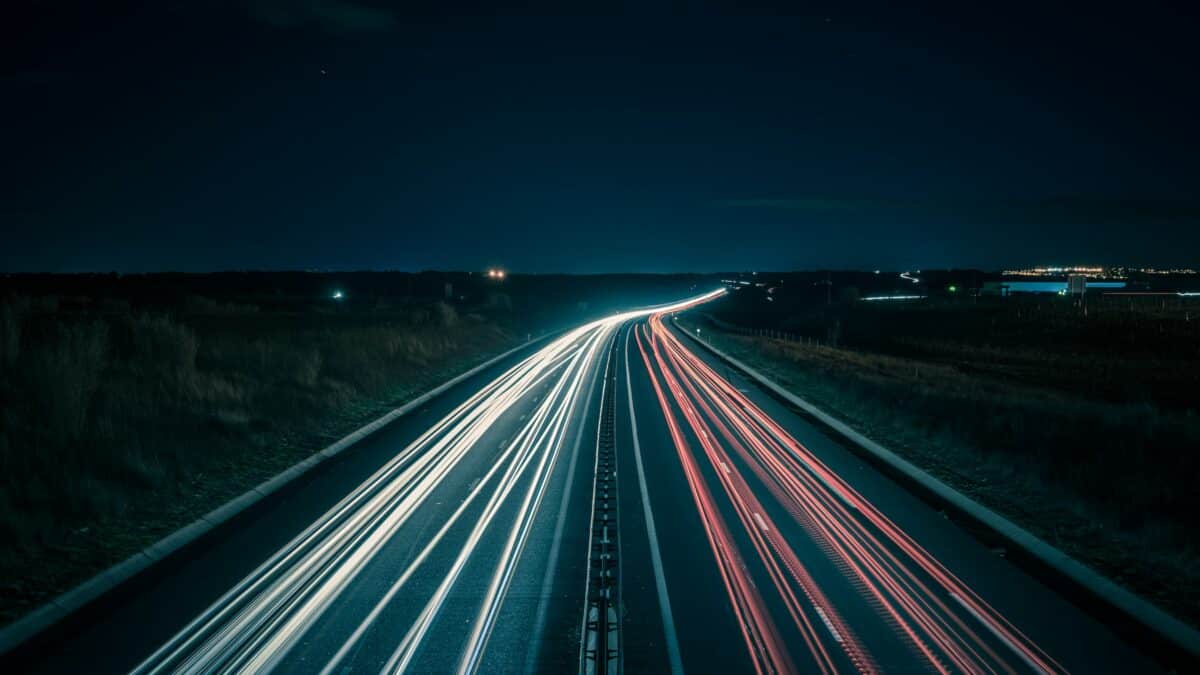 How Tesla's Pricing Strategy Stands Out In The Automotive Industry 🏎️
Tesla's prices are pretty unique in the automobile industry. This is due to the fact that they are subject to a floating pricing strategy. What exactly is the pricing strategy of Tesla? First and foremost, it is a new approach invented by Musk to allow the company to increase and decrease prices in an unpredictable manner – where costs, supply, and demand are not always the primary predictors of price. Should you use this strategy, too? What are the consequences?
---
>Download Now: Free PDF How to Drive Pricing Strategy to Maximise EBIT Growth
---
The strange thing about Tesla's floating pricing strategy, though, is that the prices for some models are actually more consistent than the hype around their price increase strategy suggests…
In this article, we are going to discuss the unique pricing strategy of Tesla in the form of a floating pricing strategy. We evaluate the meaning behind a floating price and how the company uses them to thrive and be successful. But we also look into its possible disadvantages. Then, examine how other companies, in the automotive industry or not, can also employ this type of pricing.
We argue that one of Tesla's most profitable assets is its pricing with its floating pricing strategy. At Taylor Wells, we believe that businesses that continue to explore new pricing methods that will best fit their industry and market are hardwired for success. By the end, you will know what is a floating pricing strategy and if you should use it for your business.
What Makes The Pricing Strategy Of Tesla Unique In The Automotive Industry?
Establishing a price that simultaneously boosts growth, is coordinated with brand positioning, and increases penetration is one of the most difficult tasks faced by automotive manufacturers. So, how do businesses deal with these concerns?
What is the trend in pricing strategies in the automotive industry?
Long are the days when automotive manufacturers relied on cost-plus methods. For most, employing the notions of value-based pricing has been the norm. Others are even more open to experimentation and are paving the road for a more dynamic approach.
Value-based pricing is one of the most common and effective pricing strategies in the automotive industry. Many businesses that offer distinctive products and services use this pricing strategy. The value-based pricing recognises the customer's willingness to pay for the experience when purchasing a specific service or product. A value-based strategy will allow manufacturers to stretch the life cycle of existing products and build strong relationships with their valued suppliers.
Meanwhile, some analysts believe that as technology advances, the automotive industry can raise profits and enhance supply chain performance with dynamic pricing. And in some cases, companies that used dynamic pricing proficiently saw greater revenue and profit growth. Prices were used to manage demand and supply. They were also able to capitalise on the willingness of customers to pay.
Nevertheless, the post-Covid economy presents even greater challenges for the automotive industry. Manufacturing shutdowns, fewer vehicle sales, massive layoffs, disrupted supply chains, liquidity issues, and a shift in customer behaviour are all resulting in a perfect storm that executives are struggling to navigate. And, on occasion, the pricing strategies and trends we've mentioned are insufficient to prevent revenue losses.
The same is true for Tesla, the car company owned by business magnate Elon Musk. To differentiate themselves from the competition, Musk took a non-traditional approach to pricing. Let's take a look at how the company does it and how it works.
Tesla's Automobile Prices Are Different From The Rest
Price optimisation benefits automotive companies more than any other industry, however, it is frequently an extremely difficult task. The truth is that only about 10% of consumer brands have a successful and high-growth pricing strategy. Tesla belongs to this small proportion of automotive companies.
Tesla is well-known for its high-end electric vehicles. Their cars certainly give customers a modernistic vibe. As a matter of fact, their products are in high demand. On the surface, it appears that Tesla's primary pricing strategy is premium pricing coupled with superior quality and unique features. However, their pricing exceeds that, all the more so as Musk develops the business.
Tesla currently uses what is called the floating pricing strategy. This approach is unique among car companies and is made possible by Musk's decision to depart from the traditional business model in the auto industry that has been dominant for over a century.
Discussion The Pricing Strategy Of Tesla
Many experts would argue that the important aspect of a business is its pricing strategy. It has the potential to make or break a company's financial position. Based on our observations, Tesla, like other companies, analyses market demand and consumer behaviour before deciding on prices. Let's take a closer look at their pricing strategy.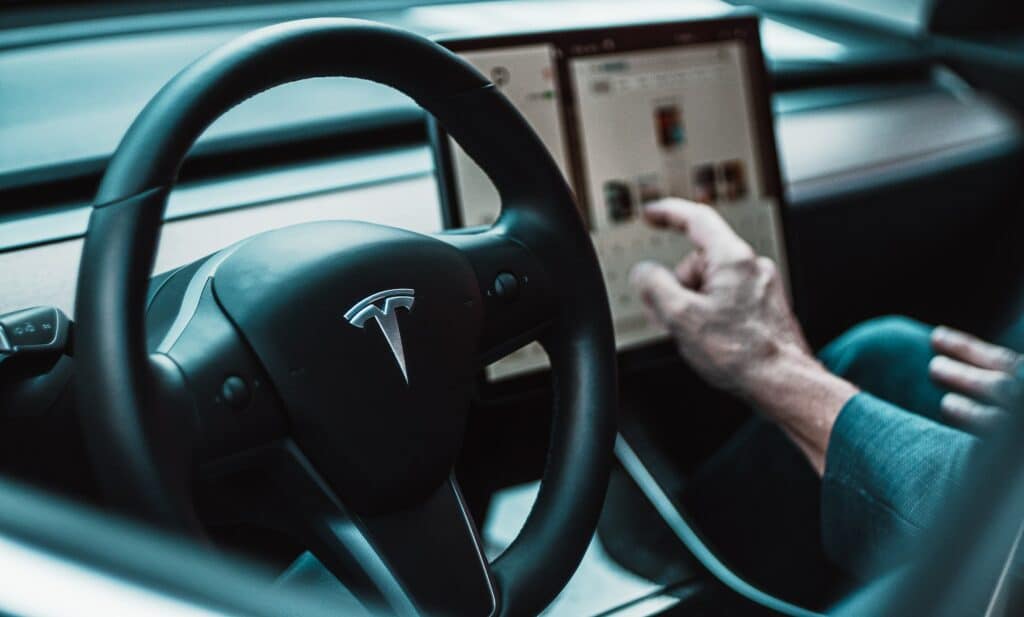 What is Tesla's floating pricing strategy?
Tesla's car prices appear to fluctuate in an unpredictable manner. For a long time, experts and customers have been perplexed as to what exactly drives the company's prices. Now, analysts claim that in order to foretell how much Tesla's cheapest car will cost at any given time, you only need to know one thing: the average price paid for a new vehicle in that market segment in the United States. For most instances, the difference between the two figures is only about $300.
We refer to this as the floating pricing strategy. For illustration, when the Model 3 was launched in 2017, Elon Musk set a starting price of $35,000, which nearly matched the $34,944 average cost of a new vehicle at the time. Amid inflation, a Model 3 now costs $46,990 five years later. A new vehicle in the United States today costs an average of $47,692. Thus, the pricing strategy has already been around for at least five years.
Tesla's floating price strategy is unique among automobile manufacturers. Elon Musk, the company's CEO, is, of course, the mastermind. Initially, he refused to accept the franchised dealership model, which has given Tesla authority over the final price of its cars. Moreover, Tesla does not follow the norm of setting prices at the beginning of the year and keeping it until the following model is launched the next year. In fact, Tesla's price varies regularly, sometimes several times a year.
How did the floating pricing strategy affect Tesla?
In the earlier years of Model S and Model X production, Tesla rationalised the majority of its midyear price movements by introducing different functionalities or upgrades. For example, it ramped up the battery range of a base model by 17 miles or tried to offer a special discount model with certain options disabled by a software lock.
By the time the Model 3 entered the production process in 2018, Tesla had fully implemented its floating pricing strategy. Prices often were modified every week, with or without adjustments to the model product line.
Some customers were initially perplexed, while others were frustrated. However, as time passed, customers have come to accept that Tesla prices are always susceptible to change. This gave Tesla the flexibility to increase demand by reducing prices or to adapt to supply problems by passing the additional cost on to customers. Thus, Tesla's floating pricing strategy distinguished it from its competitors.
However, because Tesla sells high-priced vehicles and has adopted a premium pricing strategy, they are missing out on a sizable portion of the market. For example, only 17% of Americans spend money on luxury cars. Another challenge is that competition is increasing, and Tesla must continue to provide innovative products. Will the company offer instalment payment plans in the near future to cater to other customer segments?
Implications Of The Pricing Strategy Of Tesla
Tesla's floating pricing strategy is effective for two main reasons. The first is that Tesla preserved the premium quality of its products even when prices fluctuated. Second, its customers are already less price sensitive. Can other companies use floating pricing strategy as well?
A floating pricing strategy can be greatly useful to other companies if they meet the two conditions that Tesla has fulfilled. If not, they may need to work on them, or a floating pricing strategy may be unsuitable. To maximise the potential for success of a floating pricing strategy, you must have the right set-up, commercial capability, and decision-makers. Here are four steps that other businesses can take:
1. Establish a specialised pricing team within your organisation.
Our findings show that with the right set-up and pricing team in place, incremental earnings gains can begin to occur in less than 12 weeks. After 6 months, the team can capture at least 1.0-3.25% more margin using better price management processes. After 9-12 months, businesses often generate between 7-11% additional margin each year. As they identify more complex and previously unrealised opportunities, efficiencies, and risks.
2. Utilise pricing analytics.
As previously stated, price optimisation benefits any business, and data analytics improves the process's accuracy and ability to generate desired insights. Pricing analytics enables you to assess past performance under a specific set of market conditions and predict the likelihood of profit for your product or service in the market. It is critical to investigate why certain product lines have become your source of profit growth or decline. This way, you'll know where to make improvements to enhance or maintain the quality of your products.
3. Focus your decisions towards customer satisfaction.
Remember that in order for a floating strategy to be effective, you must make customers less price sensitive. When your pricing system involves detailed pricing analytics and a skilled pricing team overseeing it, customer satisfaction will undoubtedly increase. Almost everything in business seeks to justify the merit of a specific price. Customers do not buy a product or service based solely on prices; they want to know what they are getting for their money. You must be able to appeal to what is relevant for their budget and lifestyle.
4. Invest on strengthening your commercial capability.
Our findings show that when a business builds and embeds commercial capability across the business; bolstering its internal pricing skills and capabilities to build a sustainable pricing system, it can generate at least 3-10% additional margin each year while protecting hard-earned revenue and volume. This is at least a 30-60% profit improvement straight to the bottom line.
---
〉〉〉 Get Your FREE Pricing Audit 〉〉〉
---
Bottomline
When it comes to managing his companies, business mogul Elon Musk is known to deviate from traditional practises. Tesla's unique floating pricing strategy is just one example. This pricing strategy is profitable for businesses that have customers who are less sensitive to price fluctuations and can consistently offer high-quality products that satisfy buyers. Whether or not you think a floating pricing strategy is right for your company, managers from all industries can learn from Tesla's innovative pricing approaches. The key to success is a growth mindset and informed decision-making to propel the organisation forwards in the face of any difficulties.
---
For a comprehensive view on maximising growth in your company, Download a complimentary whitepaper on How to Drive Pricing Strategy to Maximise EBIT Growth.
Are you a business in need of help to align your pricing strategy, people and operations to deliver an immediate impact on profit?
If so, please call (+61) 2 9000 1115.
You can also email us at team@taylorwells.com.au if you have any further questions.
Make your pricing world-class!