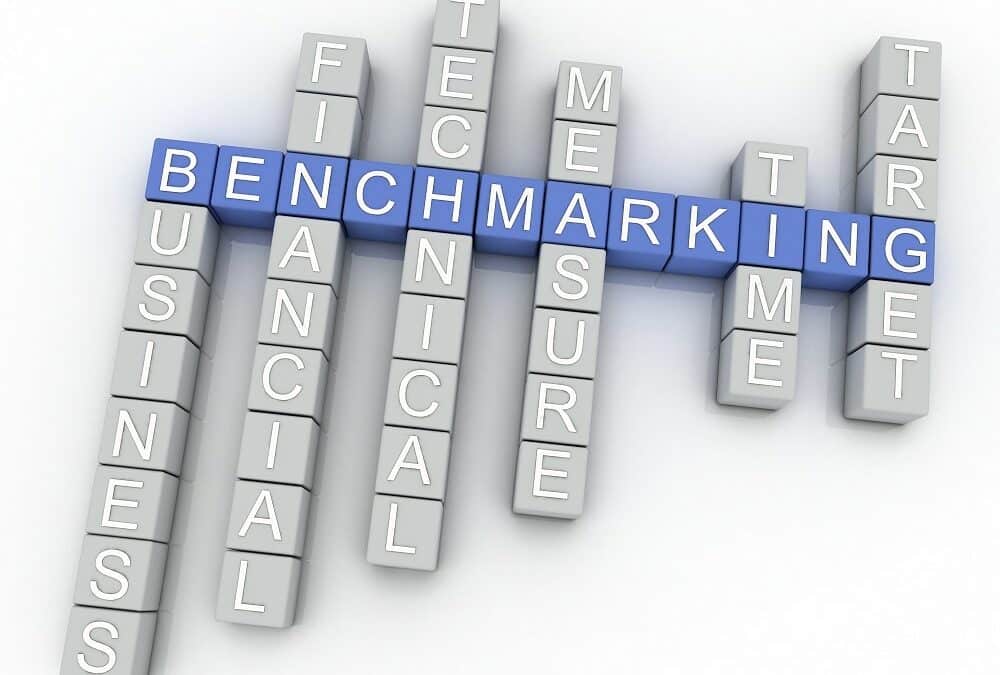 Price Benchmarking Process: The Effective and Simple 3-Step Process 💰
Why is it important for businesses to compare prices to that of the competitors' prices in a specific market segment? Will price benchmarking truly help you make a bigger profit?
---
>Download Now: Free PDF How to Maximise Margins with Price Trials
---
Understanding pricing and position between your competition are vital to a flourishing business. This is very significant to pricing managers and analysts that are trying to keep up with incessant fluctuations in the e-commerce environment. Knowing your pricing and position in the market effectively places your business in such a way that customers will choose to buy and pay for your products.
This is what price benchmarking does. Price benchmarking looks outward. However, if you want to achieve optimal profit, you need to look inward first.
For example, take a look at the data within your company. Maybe the real gold is in your purchase parts. Use the existing data you have and compare the costs of purchased parts that your business has incurred for the last two years. This data will enable you to really increase your margin despite competitor pricing.
In this article, we will discuss in more detail the price benchmarking process. We will explain when and how to use price benchmarking. What's more, we will go through the advantages and disadvantages of price benchmarking process. By the end of this article, you'll understand how to use competitive intelligence in price benchmarking process.

What is price benchmarking process?
Price benchmarking process is the act of comparing the prices you pay for products to the prices of other supplier companies or competitors on a like for like basis. May it be a one-time price comparison or a routine done on regular intervals. The process will enable the purchasing team to make more informed and better buying decisions. The process is also used as an input to inform later price-setting decisions for new products.
A lot of companies consider price benchmarking as an essential activity of the business. They want to find out how their prices compare to the bigger marketplace and their closest competitors.  However, price benchmarking process is no easy feat even though pricing information is more widely available now. For example, by searching through the web and crawling. It is difficult to stay up-to-date since prices are dynamic and ever-changing.
Let's provide you with an example of what a price benchmarking is, so you'll understand it better. Say for instance you opened a hardware store. Then you overpriced your products and experienced a drop in foot traffic because your customers went to a cheaper hardware shop a few doors down. The primary reason for a drop in traffic and revenue is a lack of awareness of pricing in your area.
But, the problem is, by the time, you adjusted your prices to make them right, word had already spread how overpriced your store was, and customers simply do not want to visit your shop again. This problem could have been avoided at the beginning if you used pricing benchmarks to discover the sweet spot and priced your products accordingly. In today's competitive market, having prices right is very important. Mostly especially that both online and offline stores fight to win market share and share of wallet is now more important than ever.
When and how to use price benchmarking process?
To a large extent, when a business decides on the competitive pricing strategy, the need for price benchmarking arises. A business can use pricing benchmarks to set prices for their own products, simply by just observing other businesses or competitors based on their popularity and the quality of their offerings. At the same time, keeping in mind the market position as regards to its competition.
Utilising price benchmarking while balancing competitive pricing with revenue is just one way to promote it into your business operations. A clever business will use it to evaluate and discover both new and existing ways to enhance its pricing methods. Not only that but also to implement processes that aid in scaling and growing the brand's presence.
Price benchmarking is vital when entering a new market. Join the group with competitive prices and have customers get hooked to your product. And with your superior offering, set higher prices to show the value differential between products and between you and your competitors.
The Price Benchmarking process
Smart businesses assess and recognise innovative ways to achieve improvements in their pricing strategies. Also, establishing robust processes that will improve brand presence and equity in the international market. Price benchmarking is a vital tool in determining prices and also evaluating the positioning of big market competitors.
So, what's the process of price benchmarking? The process is rather simple.
Planning. A standard price benchmarking scheme includes planning (selecting the right process) and determining the competitors. They could be brick and mortar stores or online retailers. Or they could be both.
Analysing. It involves data-gathering and identifying process gaps. Extract pricing data from your competitors' websites or stores, and analyse them.
Implementing. The step includes creating and putting into effect improvement strategies and also reviewing progress. After analysing the data, you can now set the prices of your goods accordingly. Setting clear price benchmarks is favourable in many ways. It's helpful in deciding the perfect pricing for your products.
This simple three-step process of price benchmarking is a very effective competitor-based pricing strategy.
Competitive intelligence: Achieving the Price Benchmarking Process
Definitely, price benchmarking is a useful tool in determining prices to attain greater profit value for the business. It also allows a pricing team to gauge the market rivals' competitiveness and protect margins in times of increasing price pressure. In addition, price benchmarking is a good way to identify any performance gaps in price operations. But, ultimately, price benchmarking is a tactical process, not a long term strategy.
How is the whole process really achieved though? The answer is – competitive intelligence.
Competitive intelligence is a huge field of information that takes a lot of time to translate it into helpful insights. However, competitive intelligence tools are believed to be the best option in today's fast-developing business market so far. Below listed are the reasons why:
Provides real-time data
Fast developments in the business sector also create rapid changes to all aspects in the business that's why real-time insights are crucial. Real-time data provide a present state of the market. It makes the businesses aware of what the rivals are doing. Thus, giving them a highly competitive advantage. Real-time insights also address the question of accuracy effectively as it shows actual prices in all the marketplace with regular updates.
Monitors competitor data and competitive market
Competitive intelligence tools provide highly relevant and detailed data. Meaning, a business can track competitor prices real-time and compare related products in your competition. Consequently, optimising the prices of the company.
Automates competitor benchmarking completely
Competitive intelligence tools entirely automate competitor benchmarking. As a result, letting a business to save time that they can utilise for other matters.
Benefits and Drawbacks of Price Benchmarking
Price benchmarking process is a great process to give you a clearer sense of the market. However, it does have its pros and cons. Let's discuss the advantages and disadvantages of using price benchmarking.
Advantages
Pricing benchmarks verify the pricing strategy and policy of a business. It also determines all the reasons for a particular price like the costs and other expenses of the competitor.
Price benchmarking ensures the operation is feasible when entering a new market. It provides an outline of the financial feasibility of such a venture since entering a new market involves cost estimates of operating in particular locations.
It helps with price optimisation. Also, guarantees competitive pricing at all times since the process indicates actual prices (not underpriced or overpriced).
It provides more time for companies for other important matters in the business operations. Especially that with price benchmarking through pricing intelligence, a business need not do a detailed research on its own to determine what customers are paying for.
Disadvantages
Data sources need to keep updated all the time to make sure that you remain competitive because most online or offline stores regularly update their prices based on market factors and availability.
Data-gathering from online sources is not an easy task when we talk about thousands/millions of products across hundreds/thousands of subcategories. Use web scraping techniques with the help of experienced data providers. In order to get a great picture of the online pricing tactics.
Automation plays a very significant role. Automating several data collection and analytics-based processes help make the decision-making process smaller.
Implications
Price benchmarking can either make or break a business. By carefully examining the pricing irregularities in the global market, companies can reevaluate their prices. Then go to the market with a powerful brand value proposition to challenge competitor brands.
Price benchmarking can help your business to gain useful insights on several cost aspects. Also, identify serious forces that affect organisational pricing models.
It also helps a business to closely monitor prices its immediate competitors are setting/charging for similar offerings. Systematic market intelligence on the competitors can guide a business in benchmarking its pricing with that of the rivals, and carry out optimal pricing strategies.
---
〉〉〉 Get Your FREE Pricing Audit  〉〉〉
---
Conclusion
Price benchmarking helps determine what your customers are willing to pay for your products. Not only that but also helps you monitor market dynamics in a more systematic way. In this article, we've shown how competitive intelligence tools give valuable price and customer insights about both the market and the competition, at the same time, saving the company money and time with less risk.
Price Benchmarking is an essential business process for any pricing department. But it's not strategic pricing. Yes, a business wants to master the process to improve price setting and tactical responses to price pressure. However, price benchmarking requires investment like everything else. You need good people, systems and process to maintain an accurate process.
Click here to access your free pdf guide on driving pricing strategy in your business.
---
For a comprehensive view and marketing research on integrating a high-performing capability team in your company,
Download a complimentary whitepaper on How To Maximise Margins.
Are you a business in need of help to align your pricing strategy, people and operations to deliver an immediate impact on profit?
If so, please call (+61) 2 9000 1115.
You can also email us at team@taylorwells.com.au if you have any further questions.
Make your pricing world-class!