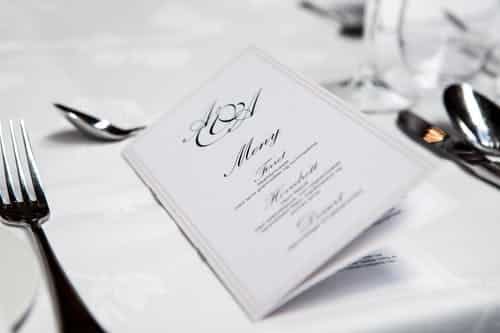 Restaurant Industry Sales: Stay Competitive in the Even When Business is Bad! 🍹
In the new normal, how can you stay relevant in the restaurant industry and keep sales performance ahead of the game? How should restaurateurs price their menu when times are bad? What is menu pricing?
---
>Download Now: Free PDF How to Drive Pricing Strategy to Maximise EBIT Growth
---
The COVID-19 pandemic has completely shaken up the food industry, asking restaurant owners to think about PRICE… and exactly how to set the price for a restaurant menu when business and sales are not going so well.
For an industry that has a market size of $18 billion that currently employs 154,823 from 21,6877 establishments in Australia, restaurateurs are struggling to keep their businesses open amidst the crisis while debts keep mounting. Some have decided to raise prices to help cover additional costs for new safety measures just to keep operating.
According to the IBIS World, restaurant industry sales fell about 1.3% over the past 5 years, totaling to $18.5 billion. In 2020, it further decreased to 15%. So far, it has recovered by 5.1% in 2021 and it's expected to garner an annual increase of 2.1% or $20.6 billion in 2025-26.
So, what is menu pricing? Let's look at an example from the Pizzeria Napoletana in Montreal's Little Italy. They added an extra $4 fee per person. This is to offset the cost of new sanitary measures, avoiding food cross-contamination.
The owner, Linda Girolamo said that she was honest and transparent about it. It was added to the menu and customers were informed upon arrival at the pizzeria. Nevertheless, one customer posted a receipt on social media, showing the fee. As expected, netizens became furious and the owner ended up removing the fee completely. Girolamo said it was a temporary charge.
Adjusting to the New Normal: Pricing Strategies in the Food Industry
Around May this year, restaurants have included COVID-19 surcharges to customers' bills in response to high meat prices. However, some of them had to remove the surcharges due to customer retaliation and negative feedback.
To make matters worse, food costs have also skyrocketed. It soared by 38% during the pandemic, according to the restaurant-supply-chain company Buyers Edge Platform.
However, despite some restaurants increasing menu prices and additional fees, many of them have drastically lowered their prices by implementing excessive discounts. Most of these restaurants are struggling to stay open as revenue and cash flows continue to suffer. Many food businesses turn to lower prices as their only option.
This article will discuss and analyse whether restaurants should increase or lower prices during a downturn. In addition, we will provide real-world examples detailing how restaurant owners are attempting to survive during these difficult times.
---
Table of Contents: Restaurant Industry Sales
I. Pricing Strategies in the Food Industry: How to Set the Price Even When Business is Bad
II. All star Menu Prices: Make Money & Keep Customers Happy During a Crisis
---
---

---
Pricing Strategies in the Food Industry: How to Set the Price Even When Business is Bad
---
The pandemic's impact on the restaurant industry and sales
The effect of the crisis on the restaurant industry varies. Pizza chains appeared to have high sales volume during the pandemic. A considerable decline of revenues was noted for casual-dining and fine-dining restaurants by as much as 85% according to a study conducted by McKinsey & Company.
Below is the result of the research and analysis of the same company as of April 17, 2020, on the revenue percentage change from 2019. The data is based on the US sales by restaurant type during the COVID-19 crisis.
Pizza chains: Revenue increase: 5%
QSR (quick-serve restaurant): Revenue decline: 25-35%
Fast Casual: Revenue decline: 45-55%
Coffee: Revenue decline: 60-70%
Casual Dining: Revenue decline: 70-80%
Fine dining: Revenue decline: 75-85%
Data from the U.S. National Restaurant Association shows that restaurant industry sales lost a total of $240 billion in 2020. In fact, 110,000 food industries were closed in December 2020, losing 2.5 million jobs compared to 2019. Most of those who shut down had been in the industry for 16 years, while an astonishing 16% had been in the food business for as long as 30 years.
Furthermore, they have discovered that there are some actors that largely contributed to the performance of the restaurants during the pandemic. They are the following:
Off-premise versus on-premise sales mix. Restaurants with high off-premise sales prior to the crisis are making revenues better than those that relied only on dine-in sales.
Reliance on day-part occasions. With the pandemic, many people worked from home. Restaurants that earned from daytime eating occasions have been greatly affected. They lost their customers that are getting breakfast or coffee on the way to work.
Densely populated states such as Sydney, Melbourne, and US cities of Connecticut and New York have the highest declines.
Digital maturity. During the crisis, digital transactions have become the trend. If trends in China are any indication, consumers would still prefer digital transaction even after the crisis. Starbucks China, for example, saw a 12% increase in the share of digital transactions after the crisis. It started from 15% in January to 27% in late March. It even reached its peak of 80% in February.
Panasonic recently reported that 71% of restaurant owners found the digital switch was important to cope with the pandemic and stay in business. In fact, since January 2021, digital transactions in the food industry have increased to 69%, according to Forrester Research. That's expected to increase 70% in 2025 compared to pre-pandemic situation, says Incisiv.
Role of value. Consumers have become thrifty and are increasingly looking for ways to save money. In short, they have their expenses on restaurants because of financial insecurity.
What is Menu Pricing During and After a Lockdown?
So, what pricing options are available to restaurant owners in light of the bleak industry summary above? To answer this, it is important to differentiate how restaurants have fared during and after a lockdown. Also, take a look at how they managed to survive. So, let's examine how to set price strategies in the food industry during and after a lockdown.
During the lockdown, most businesses were closed, including restaurants. With those that have chosen to remain open only offer takeout and delivery to their customers. Let's take a look at restaurant pricing in Australia and their price strategy.
Azuma (in Sydney), a Japanese fine dining offers pick up or free delivery within the area to Chifley Tower for a minimum order of $30 between 11am-8pm.
Continental Deli (in Newtown) also switched to a takeaway shop.  They sell tins of soup with a hearty ciabatta filled with cold cuts. Interestingly, they renamed "mar-tinny" to "quaran-tinny".
Elva (in Bondi). They introduced take-home-and-cook restaurant-quality Italian meals. Their handmade pasta and sauces start at $7. However, they offer takeaway if you don't want to cook.
The switch to takeout and delivery for restaurants who generated most of their revenue from in-dining has forced business to re-think their entire operations, business model, distribution, marketing, and pricing.
Now, more than ever, restaurant owners need to find creative solutions in order to survive.
In favour of price reductions and using discounts is Rafi Mohammed, founder of Culture of Profit. He argues this is the time when lowering their prices is advisable. He asserts that restaurants should lower prices during a crisis.
What's more, he provides three reasons for lowering his restaurant price:
1. Firstly, that takeout only gives customers a partial value experience compared to dine-in. Customers 'pay more' for ambiance, service and social experience. Therefore, carry-out prices should be trimmed down because of the reduced value and limited experience.
2. Secondly, customers are trying to save money considering the situation. They became budget-conscious and do not have the spending power they had prior to the crisis.
3. Finally, lower prices can attract new customers that were put off from the high in-dining price list.
However, even though there is an argument to lower prices during a crisis, it's essential that customers understand that the discounts are temporary. The problem with excessive discounts or menu prices that have been lowered is how it lowers restaurant value in the eyes of the customer. One good way is clearly branding the discount that they are just special offer and are short-term only.
In the short-run, it's a good idea to offer a discount. However, implement it in a manner that it won't devalue your products in the long run. For example, customers can get a lower price if they donate to a charity. Psychologically, you are communicating to customers that this is a one-off and setting an expectation it's not for the long term.
Restaurant Industry Sales After a Lockdown: What is Menu Pricing?
As restaurants begin to reopen with the lifting of restrictions, they need to have strategies in order to capture the returning demand. These strategies include cost, pricing, and marketing strategies and tactics, as well as business model shifts.
For example, the cost of running a restaurant has increased because of having to add new health safety measures in order to operate. Food costs have soared high too. So, prices are expected to significantly increase, experts say.
The coming months will be tough for restaurant owners as it is for most business owners in any industry. With careful planning, businesses will definitely survive. There are two ways that restaurants can stay afloat like focusing on gaining stability and capability to continue operating in the new normal.
---
Read more: Kellogg's case study for Pricing in Marketing Management
---
How can you Build Stability in the Restaurant Industry to Increase Sales?
Change operating procedures
Make sure that you follow sanitary protocols and precautionary measures to prevent the spread of COVID-19. National Restaurant Association shows that 83% prefer not to dine inside restaurants even if 60% consider it as an essential part of their lifestyle. In fact, that's a 45% decline in dine-in customers compared to pre-Covid 19 levels.
Use customer reactivation strategy
To stay competitive in the restaurant industry during a downturn situation, you need to win back your customers and get them to order so you can increase sales performance. There are a lot of ways on how you can do this – through email, social media, loyalty programs, SMS, etc.
Prepare food according to your customer's preferences
Customers food preferences have somehow changed during the pandemic. Though they are still concerned about their health and safety, they still prefer their usual order. Thus, you will have to make pricing adjustments by removing items off the menu that people do not buy frequently. Then, reprice popular, in-demand, and value items.
However, you have to reprice items under the new market conditions competitively, potentially using the Good, Better, Best strategy. In this way, you can create traffic, focus on value items first, then upsell or cross-sell, without having to use discount tactics.
Use your delivery business effectively
Since on-premise dining has not been consistently allowed, delivery services became prevalent over the past three months. Think and develop a strategy for managing third-party aggregators. Contemplate on how you can make pickup as efficient as possible for customers.
What is Menu Pricing in the New Normal?
Redesign your restaurant
Changes should include operations that follow social distancing such as outdoor dining. To drive efficiencies and to enable contactless services, you may also consider spending money on advanced analytics and automation.
Change the menu
Check the food trends and adjust to customers' preference accordingly. Consumers are into "clean" food now as they have become health-conscious. To capitalise on these trends, introduce your menu items while pricing them competitively.
Improve your store footprint
Create a footprint-optimisation task force to evaluate the health of specific locations. From there, they will decide whether you need to enter, exit, or possibly expand into a new target market.
Make customer engagement digital
Create a personalised engagement platform if you want to enhance customer digital experience. Make personalised offers across multiple digital channels. Make use of customer data for merchandising, pricing, and promotions.
Get creative with promotions
In fact, 80% of revenue sales are generated from 16% of the dishes on the menu. This means you need to find your top selling items quickly and once you pinpoint what they are, let your loyal customers know that you are promoting their favourite dishes just for them. Place a fence or restriction on the offer i.e., a time of the day or day of the week to make them feel special.
Consider offering work-from-home lunch specials and cocreation
This may be a good idea to get the locals around your restaurant – getting cabin fever all day – out of their houses and apartments and into your restaurant. A great way to introduce new customers to your restaurant during lunch hours.
With stores running short on groceries, people are going to quickly get tired of preparing the same old dishes. Launch a small-group (virtual) cooking class with your chef to inspire some creative dishes based around canned staples, pasta, etc.
What is Menu Pricing? A Fine Dining Restaurant Case Study
Some restaurants have found ways to set their price and keep thriving in the midst of a global setback. Top Sydney restaurants have chosen a home deliver fine-dining experience. Similarly, Singapore's top one restaurant for Asia's 50 Best Restaurants has its own strategy.
As we're on the road to the recovery and Restaurant Sales Continue to Rise – National Restaurant Association, creativity has never been more vital in staying competitive in the industry.
What is Australia's Menu Pricing ?
One example is Bentley Restaurant and Bar in Sydney's CBD who offer a $110 takeaway box. It's neither too expensive nor cheap and is a reasonably priced restaurant in the middle of a crisis in Sydney. Diners have 13 different packets to formulate multi-course meal, instructions on how to plate it, and even a link to a curated Spotify playlist to play in the background.
Other restaurants offering takeaway for the first time are Monopole and Yellow in Potts Point, Mr. Wong in Sydney's CBD, Fred's in Paddington and Ester in Chippendale. What makes it special is how it's not a regular takeaway. Customers need to add a few extra steps to maintain a freshly cooked quality of the food.
Merivale's Bert's Bar and Brasserie also offers takeaway. Customers prepare the meal by heating up the beef rib and fluffing potatoes.
One of their customers say, "In some ways it gives you a feeling of being part of its creation."
"They do such a good job of putting it together that really you don't play much of a role, but you feel like you are."
And that was really the intention, according to Dan Hong, one of the executive chefs behind the Merivale at Home menus who designed the Mr. Wong box.
What is Menu Pricing in Asia?
Odette is a Singapore restaurant that holds three Michelin stars in addition to the number-one position in Asia's 50 Best Restaurants for 2 straight years.
---
〉〉〉 Get Your FREE Pricing Audit  〉〉〉
---
The Chef-Owner, Julien Royer said in an email interview:
"I see the industry continuing to pivot toward shorter concise menus with more substance, even once elaborate fine-dining experiences taking on new iterations or identities, more casual carryout models, and off-premise offerings to service the demands of the community."
"As travel comes to a temporary slowdown, fine dining could also shift to a more local approach — adjusting the accessibility and style of the experience for local gourmands and community — for some restaurants, a new audience and clientele."
"At Odette, we rolled out a contactless curbside pickup service for all takeaway orders and also installed new cutting-edge purification technologies for our space to disinfect the air and surfaces for a higher level of assurance and peace of mind for both guests and staff."
"Regardless of what lies ahead, what matters is we, as chefs and restaurateurs, do not lose sight of our passion and why we do what we do," Royer said. "We must remain nimble and be prepared to adapt quickly and effectively, and I hope we can continue to preserve the unique role restaurants play in celebrating diverse cultures and bringing people together."
---
---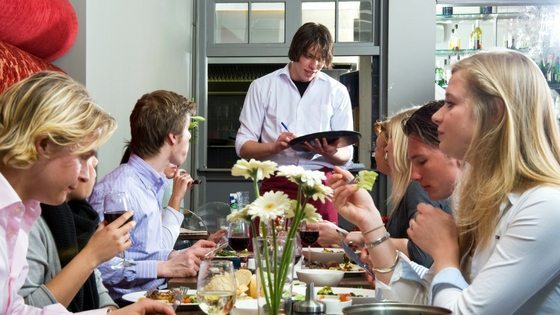 ---
What is Menu Pricing? All star Menu Prices That Make Money & Keep Customers Happy
---
When you work in the pricing industry, you understand that pricing is more than just setting menu prices and seeing the profits roll in! A strategic pricing approach will need to be centrally involved with cross functions such as marketing, sales, and customer service. In order to truly understand the value of a product or service, it's best to implement value based pricing.
We take a further look at the odd and wonderful world of restaurant menu prices. What are some of the tricks used to "nudge" customers into making a decision? We previously covered the work of Robert Cialdini and Influence in our blog on psychological framing.
Our intention is not to provide a comprehensive list of restaurant menu prices and approaches. Rather, to use it as a simple and applicable example, coupled with smart pricing and understanding of customer value drivers.
What is Menu Pricing in the Restaurant Industry and Sales?
As in all industries – there is an entire spectrum of practises from amateurs to experts. In the restaurant industry, it's no different. From billion-dollar chains to small pop-up stores, the range of menu prices and approaches is almost as broad as people's budgets!
The leading restaurant chains' core component is to create the best pricing strategy before they draw up a menu. That includes employing techniques and psychology to influence people into making their desired choices in the buying decision.
An interesting recent article on the BBC highlights this:
"For a large chain that might have a million people a day coming into their restaurants around the world, it can take up to 18 months to put out a menu as we test everything on it three times," says Gregg Rapp, a menu engineer based in Palm Springs, California, who has worked on menus for small neighbourhood cafes and multinational giants during his 34-year-long career. 
Understanding a customer's value drivers with pricing strategies in the food industry
A meal out is not just about filling your belly. It covers many aspects from luxury, a treat, showing off to friends or a date etc. So, being in the foodl industry, you must build up from these reasons if you want to create a surge in sales.
Understanding why people are in your restaurant in the first place will help you use approaches such as:
1.  Designing menus that are heavy to carry – surprisingly – can convey the feeling that the restaurant is expensive. Or that it is a high priced restaurant.
2. Drinkers fancy wine menus written in a script that is rather difficult to read!
Restaurant Industry Sales: Influence Diners to Make More Profitable Choices
1. Fancy words can encourage diners to choose a more expensive dish –   a "grass-fed Aberdeen Angus fillet with thick-cut rosemary fries" sounds much more appetising than a simple "steak and chips", doesn't it?
2. Writing longer descriptions can help justify higher cost items.
3. A classic menu price approach is to drop the dollar or Pound / Euro sign. We all know the technique of charging 5.99, but in menu prices, you will often see it simply written as 6. "The dollar sign is a pain point that reminds the diner that they are spending money," says Allen. "By just using the figure, or even better, writing it out in words, it can reduce that pain."
4. Lining up the dishes in the menu by price can produce an impact. By putting a high priced dish first makes cheaper dishes seem to possess better value.
To stay ahead of the game in the restaurant industry and improve sales performance, visual appeal makes a huge difference too!
---
〉〉〉 Get Your FREE Pricing Audit  〉〉〉
---
Conclusion
The restaurant industry has faced extreme challenges during the crisis including tremendous declines in revenue and labour losses. Some had to face permanent closures, while others have turned to takeaways and outdoor dining.
Some have resorted to creative solutions by involving their customers in preparing or cooking parts of the meal, and plating it up. Any creative ideas that restaurateurs did will keep their businesses alive, not only during the pandemic but long after the crisis.
In addition, increasing prices during these difficult times is reasonable. Restaurateurs have to price their products competitively while making it clear that the price changes, whether an increase or a decrease, is temporary and some are special offers.
As is the case for nearly all progressive industries, menu prices are evolving. That's based on data and behavioural science on how to maximise profits and enhanced value to clients. As long as business owners keep themselves abreast on menu pricing strategies and business model shifts, growth and sustainability will continue in almost any crisis.
What do you do to help keep your business and the industry afloat?
---
For a comprehensive view on maximising growth in your company,
Download a complimentary whitepaper on How To Drive Pricing Strategy To Maximise EBIT Growth.
Are you a business in need of help to align your pricing strategy, people and operations to deliver an immediate impact on profit?
If so, please call (+61) 2 9000 1115.
You can also email us at team@taylorwells.com.au if you have any further questions.
Make your pricing world-class!