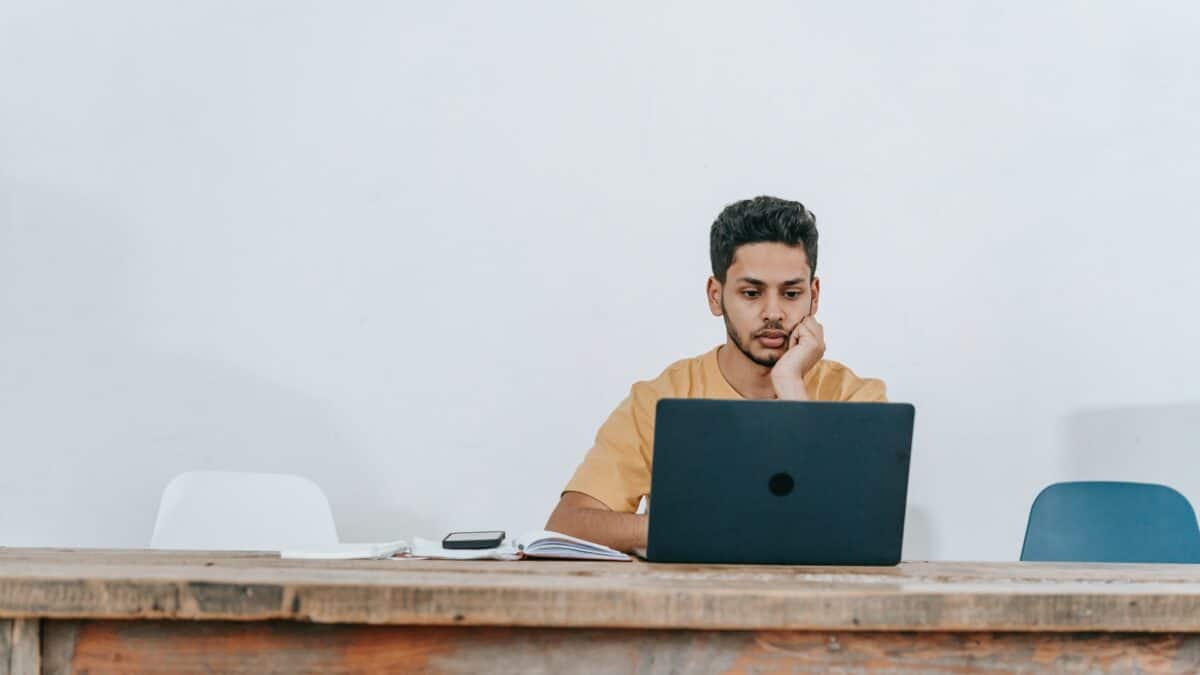 How Tech Savvy Procurement Are Changing Your B2B Sales Strategy Framework 📱
Building your business-to-business sales strategy is one of the most fundamental things you can do to ensure growth and success. However, the current economic landscape has been evolving at an incredible pace. Technology and tech-savvy procurement have been completely rewriting structures. Procurement teams are coming to companies more informed and researched. This threatens to undermine businesses that are unprepared to deal with rapid change and advancements. In this article, we'll be discussing the latest major changes to the industry and how technology has altered the B2B sales strategy framework. Traditional purchase funnel diagrams and relationship selling are officially dead. 
---
 >Download Now: Free PDF Digital Transformation
---
How Tech-Savvy Procurement Are Changing Your B2B Sales Strategy Framework
In the last decade, economic and technological advancements have drastically changed the B2B landscape. Digital has re-written the sales playbook and sales strategies that were tried and tested are no longer effective.
Previously,
If a company needed a particular product or service, they would look up a supplier and speak to a sales representative. The salesperson would then expound on the different products and options available, and the buying company would purchase what they found suitable. 
The process was straightforward – use marketing channels to draw leads towards sales teams. Teams would make sales calls and process orders. 
These Days,
The process is much more complex. Now, procurement teams identify a product or service they need. They then proceed to research their options online. Once they have narrowed down potential prospects, they begin checking out alternatives, recommendations, and reviews. Some might check out what people have to say on social media or on forums. 
Only after they have narrowed down prospective products will they reach out to the companies. Now, this isn't necessarily a good or bad thing – it has its pros and cons, but it is definitely a massive change in the buy/sell process. 
In essence, this is the first time in B2B sales history where your customers have constant access to information right at their fingertips before they even approach you with a request or tender. Tech-savvy procurement teams are much more informed than they used to be. They are researching and weighing up options even before they speak to you.
Traditional purchase funnel diagrams and relationship selling are officially dead. It's time to update strategies for the current times. 

Technological Transformations – B2B Sales Strategy Framework
The stereotypical image of salespeople on phones, fax machines, and golf games with clients have more or less vanished in the last decade as new technologies reshape the industry. This is the era of the tech-savvy procurement professional  – those who grew up on computers and smartphones. Sales teams need to understand them in order to keep up.
Tech-Savvy Procurement
Tech-savvy procurement entered the playing field and brought their technological prowess, transforming the game completely. Research has shown an estimated 73% of 20 to 35-year-olds are involved in some aspect of the buying process at their workplaces. The same study reports one-third of them are the sole buying decision-makers of their company or department. You can expect these figures to keep rising. 
Rather than reaching for a telephone for an inquiry call to a company about a product, the first thing that these tech-savvy procurement teams do is look online. Searches usually begin with generic terms instead of specific brands or products. 
This is a huge new consideration to consider. A good B2B sales strategy framework will also have to take this into account. In fact, this changes everything for marketing teams. Products and services will now have to be Search Engine Optimised. Marketers have to work on visibility on multiple online platforms, including social media.
Likewise, sales teams will have to adjust to the well-researched procurement teams. Lazy sales tactics will no longer pass. Sales strategies need to be refreshed and updated.
Benefits of Digital Technology
Though these technological transformations may seem daunting, there are a great number of benefits. This includes reduced costs and time spent since much of the sales process has become automated or moved online.
Information sources and channels are also able to be integrated, connected, and organised. This makes things much more efficient. What once took many steps, effort, and time, can now be found through a few keyboard clicks into your company's database. 
Likewise, salespeople no longer have to spend most of their time processing orders thanks to automated actions, they can now spend more time focusing on delivering exceptional customer service. 
Implications For Your B2B Sales Strategy Framework
Besides drastic changes to marketing strategies, your company will now have to work extra hard on presentation. This is an effect of tech-savvy procurement coming to companies already well researched. 
Since you're dealing with educated clients, your websites and other online platforms need to be curated and detailed. This lends to your credibility and will help convince customers of your company's worth. 
Many B2B sellers fail to upgrade their eCommerce platforms. By doing so and including it as a fundamental part of your B2B sales strategy framework, you would be getting ahead of the game. It's time to stop underestimating the power of a strong online presence and embrace it as a new channel to utilise. 
Salespeople also need to be on top of their game. There isn't room for anyone uninformed about the product and unfamiliar with its value and pricing.
Changing Values
Another effect of the well-informed buyer is that your company will have to put a new emphasis on customer value in your messaging and B2B sales strategy framework. Tech-savvy procurement already knows the functional requirements and specs they are after. What they are looking for is for your company and salespeople to evoke trustworthiness and connectedness. 
More than just the actual deliverables, tech-savvy procurement find it important to engage business with companies that reflect their own values. Customer service and interactions will be one of the first things evaluated. 
Likewise, a company's social and environmental consciousness is also very important these days. No one wants to do business with a company that has a bad track record. Customers tend to favour companies that engage in philanthropic efforts and participate in advocacies over those that don't.
There's nothing you stand to lose in becoming a cause-oriented, socially responsible company. Adding social responsibility to your B2B sales strategy framework will boost your sales while benefiting society.
---
〉〉〉 Get Your FREE Pricing Audit  〉〉〉
---
Bottomline
Change can be jarring – but there are a great many benefits to embracing technology and the changes tech-savvy procurement have brought. There's no way but forward, so the best thing to do is build an innovative and effective B2B sales strategy framework and prioritise quality within your teams. 
Not only will this allow you to tap a wider market, but it will also ensure your businesses success for years to come. Reworking your sales strategy will help you stay relevant and be able to adapt to any disruptions in regular business. 
Making sure everyone is capable will prevent informed clients from slipping through your fingers. This will also ensure people are aware that you are a reputable company that delivers quality service.
---
For a comprehensive view on maximizing growth in your company,
Download a complimentary whitepaper on How To Drive Pricing Strategy To Maximise EBIT Growth.
Are you a business in need of help to align your pricing strategy, people and operations to deliver an immediate impact on profit?
If so, please call (+61) 2 9000 1115.
You can also email us at team@taylorwells.com.au if you have any further questions.
Make your pricing world class!