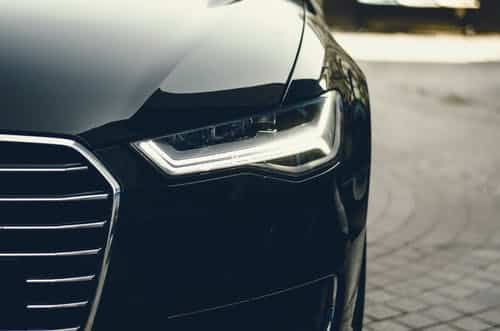 Dynamic Pricing Rules – A Look at the Unfolding Electric Vehicle Trends
Carbon emissions have been a recurring problem for decades. Recently, International Energy Agency reports that carbon emissions are 50% higher since the industrial revolution era. What's more, the US Environmental Protection Agency notes that petrol, gasoline, and diesel fuel up about 95% of global transportation. How do businesses apply dynamic pricing rules in the transportation industry?
In the effort towards a better normal, the electric vehicle market has implemented dynamic pricing rules. This is geared towards meeting the needs of the environment, businesses, and motorists. So, in this article, we will discuss dynamic pricing rules, its pros and cons, and when it applies to different industries. Apart from that, we'll look at the transportation industry trends that relate to dynamic price rules.
Recently, the demand for electric vehicles has grown in the last 5 years. Globally, there's been a steady growth of motorists switching to EVs even though the market has been affected by the pandemic. This is evident in Europe and China's market with a sharp increase in sales. Similarly, there was a need to regulate production value accordingly, this was to address the needs of businesses and customers. So, when will EVs become part of the better normal?
In the case of Europe, the EU parliament cites that 75% of its carbon emissions come from road transportation. And now, with oil prices rising, environmental damage, and carbon emissions of fuel-run cars, there have been increasing investments and innovations in the industry to reduce Europe's carbon emissions.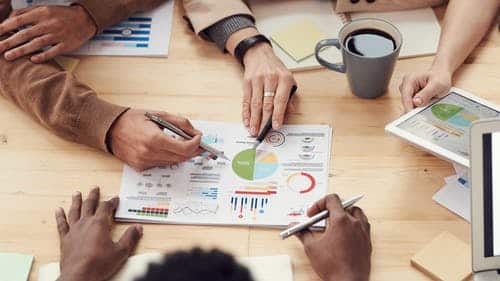 How to Define Dynamic Pricing and its Rules
Dynamic pricing is a pricing strategy that disregards fixed pricing and implements variable pricing using advanced data with both traditional and modern factors. Also known as surge pricing, pricing such as the airline, hotel, and transportation apply dynamic pricing rules the most.
At Taylor Wells, we believe that analysing purchase patterns, customer behaviour, and the use of technology for demographic characteristics draw informed decisions and results when pricing specific products. Pricing products may be easy but dynamic pricing can be quite challenging.
Time-based Dynamic Pricing is how time factor plays the driving force behind the change in prices.
Segmented Dynamic Pricing makes use of customer data to modify prices.
Competitor Pricing is how you adjust prices based on the industry's competitor prices.
Peak pricing talks about the price changes made based on supply.
Regional supply and demand pricing is how you change the prices based on product demand and supply from different regions.
In short, dynamic pricing sells products at varying prices based on market demands, trends, and changes. The decision-making process for dynamic pricing rules involves creating algorithm models based on competitors' operations and market demands. This can be achieved within seconds.
Dynamic Pricing Rules pros and cons – A Risk of Price War
Customers often dislike dynamic pricing and prefer fixed pricing of products and services, even if it occasionally saves them money. Because dynamic pricing can make customers feel uncertain and overcharged, implementing dynamic pricing should match your company's brand image.
Dynamic pricing can at times escalate to a price war between businesses. This happens when a company lowers its prices and its competitors drop their prices even lower. This may continue until competing businesses reach a point of drowning each other's tactics. In this case, pricing software tools are more reliable as there is a limit to how low a certain price should be.
Dynamic Pricing Rules pros and cons in the Electric Vehicle Battery Market
The price drop on lithium-ion batteries since the last decade continues.
I. In 2010, EV battery pack price was at $1,160/kWh, and in 2018 it went down to $176/kWh. By 2024, this price will drop as much as $94/kWh and continue to $62/kWh in 2030, according to BloombergNEF.  This will help create upfront price parity among electric and internal combustion engine vehicles which are to be prevalent in 2022.
II. Manufacturers have made advances in the chemistry of batteries with a shift toward nickel-based systems, and away from cobalt-dependent cathode elements. Cobalt costs $33,000 metric tons and remains the most expensive in lithium-ion elements. On the other hand, nickel-based cathodes are priced lower. They feature a longer life cycle and have higher energy density than cobalt.
III. By 2028, Benchmark Minerals predicts that yearly, there will be enough production of 1.9TWh of lithium-ion battery capacity. That means that it will provide batteries for 35 and 37 million purely electric vehicles. For example, Michigan-based EV start-up online retailer Rivian is taking a greener step. Its carbon-neutral climate pledge by 2040 plans to roll out its Rivian service vans this year, with 100,000 more vans in 2030.
While the demand for EVs continues to grow, electric car developers are also expanding their production into other types of vehicles like vans and buses. So, in the effort to reduce carbon footprints, traditional van manufacturers are now designing electric models.
Apart from that, electric buses are becoming more popular. They are expected to replace traditional gas-fueled buses in the next few years. BloombergNEF predicts that 56% of light commercial vehicle sales and 31% of medium commercial vehicle sales will be purely electric by 2040.
Electric Vehicle Market – Advantages of Dynamic Pricing Strategy
The slower growth in the global EV market and new Chinese trading policies has boosted the market demand for lithium carbonate. This affects supply routes and is reshaping the price relationship between the two products. BYD is China's major electric vehicle seller and globally ranks closely behind Tesla. It will soon scrap its NCM technology and operate on LFP batteries. Nowadays, they target long-range EVs, putting pressure on cost reduction. 
I. LFP has been a lower priority in the EV market boom. This is because it's often associated with electric buses or bikes, energy storage systems, and cheaper city cars in China. And now, with Chinese EV subsidies removed, there are fewer incentives for local car manufacturers.
II. Design updates for LFP battery-run EVs include a driving range between 450 km and 605 km. The EV market were often priced base on imposed carbonate price and additional processing costs. This allows both prices to move at the same time.
III. Hydroxide will be responsible for 60-70% of demand increase over the next few years. This is because Europe and America are adopting nickel-rich chemistries. This can cause price instability due to outpace of supply in the next few years.
In contrast, Europeans are still dominated by nickel-rich chemistries due to their high energy density. They're expected to pay a higher price than their Chinese counterparts as both are in different stages of the EV market. 
Overall, technology will help improve energy density. Lately, more companies are developing solid-state batteries as they experiment with more innovations. Of course, the majority of consumers prefer longer-range EVs that are offered at a competitive price point. Beyond 2021, non-nickel rich batteries are expected to dominate the market.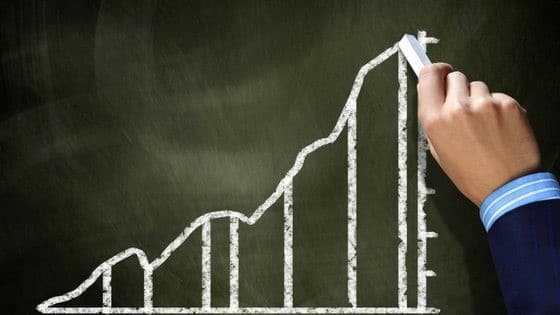 Dynamic Pricing Rules in EV Charging Stations 
Luxury car manufacturers have started producing there own EVs and they came with matching price tags. Then there's the expensive price range, maintenance, and lack of second-hand EVs in the market.  Also, EVs aren't marketed on mainstream media in a way that focuses on their advantages.
Nowadays, as hybrid cars lessen the use of petrol cars and the government are pledging for practical solutions, manufacturers are becoming more focused on environmental sustainability in appealing to the market. So, will gas-powered cars be phased out?
If you compare EVs to gas-fueled vehicles that only take a couple of minutes to fill up with gas, EVs take about 4 to 24 hours to fully charge. This puts travellers into feeling a "range anxiety" who fear running out of batteries in the middle of nowhere. In 2025, electric vehicles are predicted to increase demand in the passenger vehicle market by 25-50%. 
Although some charging stations provide free charging to motorists, other providers base their pricing on:
The residential electricity tariff per kilowatt-hour. Most of the fees depend on the peak electricity demand
Time of Use tariffs and time-based fees which charge customers per minute, otherwise known as usage-based pricing. It is a price-based and demand response model that encourages customers to use during off-peak periods
Other pricing models that include monthly and annual fees (subscription model) and allow discounts for motorists
In other words, when you define and set dynamic pricing rules, you must consider how your pricing is perceived by customers and its ultimate purpose.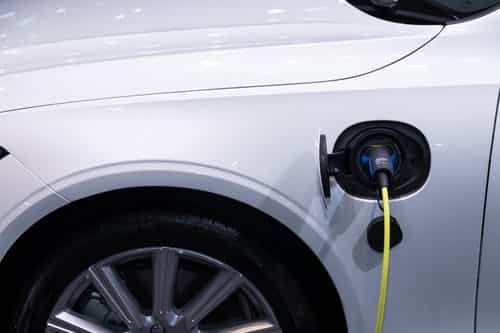 Tesla Dynamic Pricing Rules pros and cons
It's well known that Tesla's market cap is higher than all the combined values of Chevrolet, Ford, Toyota, Honda, and Stellantis. Take the case of Electrek when it hiked up the US prices of its Model 3 and Model Y cars which is their fourth price change in 2021.
I. The cheapest sedan, Model 3 has had the most price changes this year. Tesla raised the price of the Standard Range Plus from $37,990 to $38,490. While the Long Range AWD went from $46,990 to $47,490. The Performance model was raised even higher from $55,990 to $56,990. Apart from that, it also raised the price of its Model Y Long Range AWD by $500 from $49,990 to $50,490.
II. Electrek shared, that the Model 3 price hike was due to minor design updates such as new wooden door trim. Tesla on the other hand, had double-charged new cars in mid-March, leaving motorists with bills of up to $142,000. It has since refunded its customers and to make up for the error, Tesla offered $200 in credit at its online store.
III. Despite a global shortage of semiconductor chips, Tesla was still able to hit record sales, selling 184,800 vehicles in the first quarter of 2021. It now plans to sell more than 800,000 cars for the rest of the year.
Overnight, Tesla has increased prices on its most expensive and cheapest electric vehicles to update its online configurator. Also, Tesla owns its entire distribution system and applies steady pricing across the market except in the US. That's in contrast to most automaker's systems that distribute their cars through dealerships that decide car prices.
Tesla Model S Prices – Dynamic Pricing Rules
Manufacturers and dealerships vary their pricing on January and February. These are the slowest months for car sales since it is the period of a major drop in consumer spending, right after Christmas and New Year holidays.
The Model S Plaid Plus started from $10,000 and went up to a whopping $149,000.
Tesla Model S Long Range AWD's price also remained at $79,990
Tesla's Model S Plaid's price stayed at $119,990
Tesla Model S Plaid's  price went from $139,990 to $149,990
When Tesla started taking orders for the latest version of Model S, it increased in price. It came along with modified trims for the electric sedan. Similarly, the Model S Performance became Plaid. Then, Tesla introduced the new Plaid+ which got another price increase. But this version of the electric vehicle will go into production until late 2021.
Tesla also shares that its new structural battery pack and 4680 battery cells will be power the brand's electric vehicles. And the Model S Plaid+ is boasting to have a feature designed for 520 miles of range on a single charge. It will also include features such as:
The quickest 0-60 mph and 1/4 mile acceleration of any vehicle ever
0-60 mph in 1.99 seconds
1/4 mile in 9.0 seconds
1,100+ horsepower
Torque vectoring
Three high-performance motors with carbon-sleeved rotors
Tesla Model Y and Model X Prices – Dynamic Pricing Rules
Tesla recently removed the Model Y Standard Range from its online configurator. It also didn't offer a Plaid+ version of the Model X. Because of this, customers who reside in places with mild climates would be willing to pay $40,000 without incentives. For Tesla's customers, they feel it's worth paying the extra $6,000 to achieve the larger battery pack and dual motor features.
But not many people are into the trim options that are too many. And that's how Tesla's Model Y bases its dynamic pricing offering two "official" options for different car models.
Implications
Successful planning and implementation of sustainable dynamic pricing are essential for brand longevity. Due to the continuously changing nature of oil prices, creating a real-time analysis for product pricing, depending on the industry, can be a challenge. A dynamic pricing approach enables companies to set the price based on market and consumer behaviour dynamics.
Conclusion
The use of pricing software tools can create a balance between the insights from analytics and the staff from the sales force's expertise. When coupled with value creation, companies can pivot with their pricing to a new level of increasing profitability. The result requires linking up with cooperative efforts in the pricing department with broader business models and strategies.
For a comprehensive view on integrating a high-performing pricing team in your company,
Download a complimentary whitepaper on How To Improve Your Pricing Team's Capability.
---
〉〉〉 Contact Us for a FREE Consultation〉〉〉
---
Are you a business in need of help to align your pricing strategy, people and operations to deliver an immediate impact on profit?
If so, please call (+61) 2 9000 1115.
You can also email us at team@taylorwells.com.au if you have any further questions.
Make your pricing world-class!