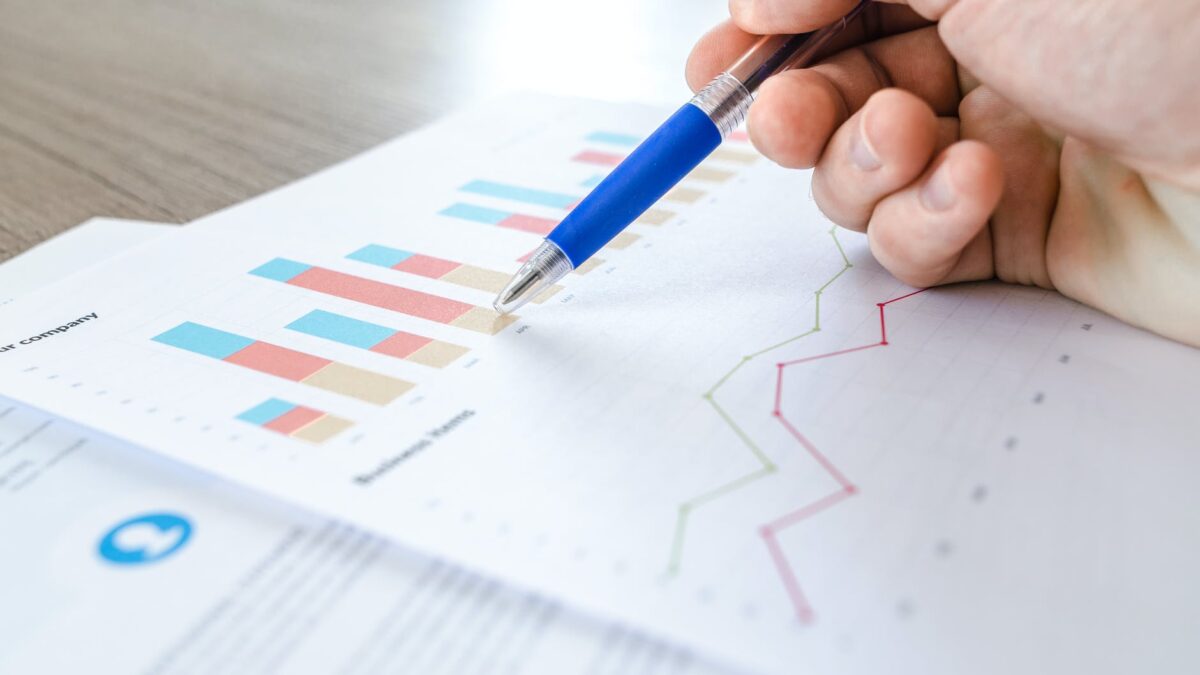 How to Increase Sales Marketing Strategy In A Turnaround Situation 💵
At the core of any business is selling. As Henry Ford puts it, "Nothing happens until someone sells something." In this regard, there is no other role more important than that of a salesperson. To become an effective salesperson is to be equipped with effective sales strategies. This is also true for managers. How can you increase your sales marketing strategy?
One of the biggest challenges in sales is that buyer behaviour constantly changes and salespeople need to adapt. Consequently, researching and understanding a constantly evolving demand in the market has become a constructive practice to keep customer dialogue. According to a Salesforce report, there is an 80% increase in the way salespeople focus on buyer experience and deem it important as the product or service itself.
Successful sales teams are not only knowledgeable about how to sell products and services. They also engage and understand customers to solve their problems. They constantly gather, analyse, and share information relevant to redefining and innovating business and pricing strategies.
At Taylor Wells, we believe that every sales planning comes with an efficient pricing strategy and model. Sales targets should come with pricing plans that help project revenue. 
In this article, we will delve into the decisive factors to increase sales and marketing strategy. We provide a clear definition and template of a sales strategy — what it does and how to set it up. We also look into the crucial part of the implementation. Next, discuss the pivotal role of sales managers in coaching, growing, and developing a team. We also pointed out guides on becoming a top-performing salesperson. Finally, we concentrate on how to enhance the sales strategy when it comes to new products.
At the end of this article, you will know more about the successes behind an adept sales team and how to set a sales strategy. Of course, it must be backed up by coaching from sales supervisors. Managers should encourage and support a culture of coaching in the work environment.
---
 Table of Contents:
I. Implementing Sales and Marketing Strategy: What to Consider
II. Marketing and Sales Strategy Template
III. How to be A Top-performing Salesperson
IV. Reassessing Structures – How To Improve Sales Strategy of New Products 
---
---

---
How to Increase and Implement Sales and Marketing Strategy: What to Consider
---
What is a Sales Strategy 
A sales strategy summarises how a sales team should be selling their products and services. The entire approach includes its prospects, presentation, and policies. It should answer the questions:
What are we selling?

Who should we sell this to?

What methods should we use to sell our service or product?
To increase sales and marketing strategy, a structured sales team must identify its target market, research and analyse trends so that it can determine pricing methods and promotional offers.
How To Set A Sales and Marketing Strategy
Marketing and sales are intimately connected. The amount of time and effort you put into your marketing will determine your company's success. To enhance sales, the fundamentals of marketing are to attract and engage your target market. So how do you go about doing it?
Be aware of the trends and types of sales marketing strategies.
Examine your business and its current circumstances to determine which type of strategy will be the most appropriate.
Set up your strategy efficiently.
Establishing an ideal customer profile will help you focus on high-quality prospects. In effect, it allows room for improvement in sales and marketing methods. The ideal customer profile is also an opportunity to create customer referrals – this is why customer satisfaction is crucial, as they will often mention their experience with others. 
The SWOT analysis of strengths, weaknesses, opportunities, and threats is a tool that any business must implement. This helps you assess the overall state of your business. So, it's important to be as detailed as possible when creating a SWOT analysis to find out.
Internal factors
Strengths tell you your unique selling point as a team, in your brand and products. You need to identify what customers love the most about your services, then assess the things that you do better than your competitors.
For example, your company may have an advantage over technological advancement. Or you may have a solid relationship with customers and vendors because the business was the first of its kind and has existed in the area for decades. 
Weaknesses may include pricing and affordability, or a limited budget. A competitor might be able to sell for a price that is a lot less, while your company cannot do so at the moment.
Pinpoint the things that customers dislike about your service or products. They will usually mention these in reviews and feedback when they share their experience. Similarly, analyse the most common reasons why customers stop using your services. It's just as important to check if you lack skilled employees too.
External factors
Opportunities may come from small competition over a specific service. It can also come from frequent training for new skills and retraining skill gaps to improve sales team performance. You should also keep discovering other ways to engage customers and the tools that you can use to do this at full capacity.
Threats include all types of risks such as finance and competitors. For instance, you may not be able to afford a large advertisement yet, unlike your competitor.
Pinpoint as many threats as you can, so that you can keep an eye out for anything that would endanger and jeopardise the business. However, you must bear in mind that there will always be external and internal threats. This is why it's important to identify them so they can be addressed immediately.
Here are the most common and effective types of sales strategies to start with:
1. Inbound sales strategy relies on buyer actions as its sales process by identifying customer needs, interests, and goals. It creates a personalized sales method that will cater to each prospect.
In the decision-making process, the method revolves around informing and educating prospects. The best way to execute this is to include automated systems that gather customer data – for example, via online conversations to support the customer's journey.
2. Outbound sales strategy relies on the seller's actions by using methods like cold calling and emailing prospects, actively seeking them out. These actions directly inform a large group of customers about a company's product or service.
Compared to an inbound strategy in which you let your leads come to you, an outbound strategy focuses on contacting prospects. It allows prospects to give feedback and results right away and once you identify what tactics work best, you only need to contact more prospects.
Sales and marketing strategies have their pros and cons for B2B companies. It's best to use a mix of both to increase sales and marketing strategy. More importantly, generating revenue simply requires a well-planned sales method.
For example, new customers will need more information about a product, while existing customers may need other types of support and assistance with product malfunction. Therefore, there should be a system that addresses customer needs throughout their experience within the sales process.
Hiring the right sales team is key to a successful sales process. This helps to identify which people can help you achieve the same goals considering their strengths and weaknesses. It's a must to understand your target market and why prospects will buy from you. Along with this, you need to communicate value to your prospects by identifying unique selling points and promotion tactics to get ahead of the competition.
More importantly, your purpose in increasing sales and marketing strategy should focus on three things:
Converting prospects into customers

Turning new customers into regular customers

Retaining existing customers
Analysing sales reports is a must to increase sales and marketing strategy.
You need to look at the number of sales that have been made in the previous year.

Which type of customers generates the most revenue? Is it from one-time purchases or long-term clients?

Analyse the shortest and longest sales process that you had with customers.

Which members of the sales team hit their sales targets?

Identify growth opportunities.

What does the sales team need to achieve new targets?
---
〉〉〉 Contact Us for a FREE Consultation〉〉〉
---
---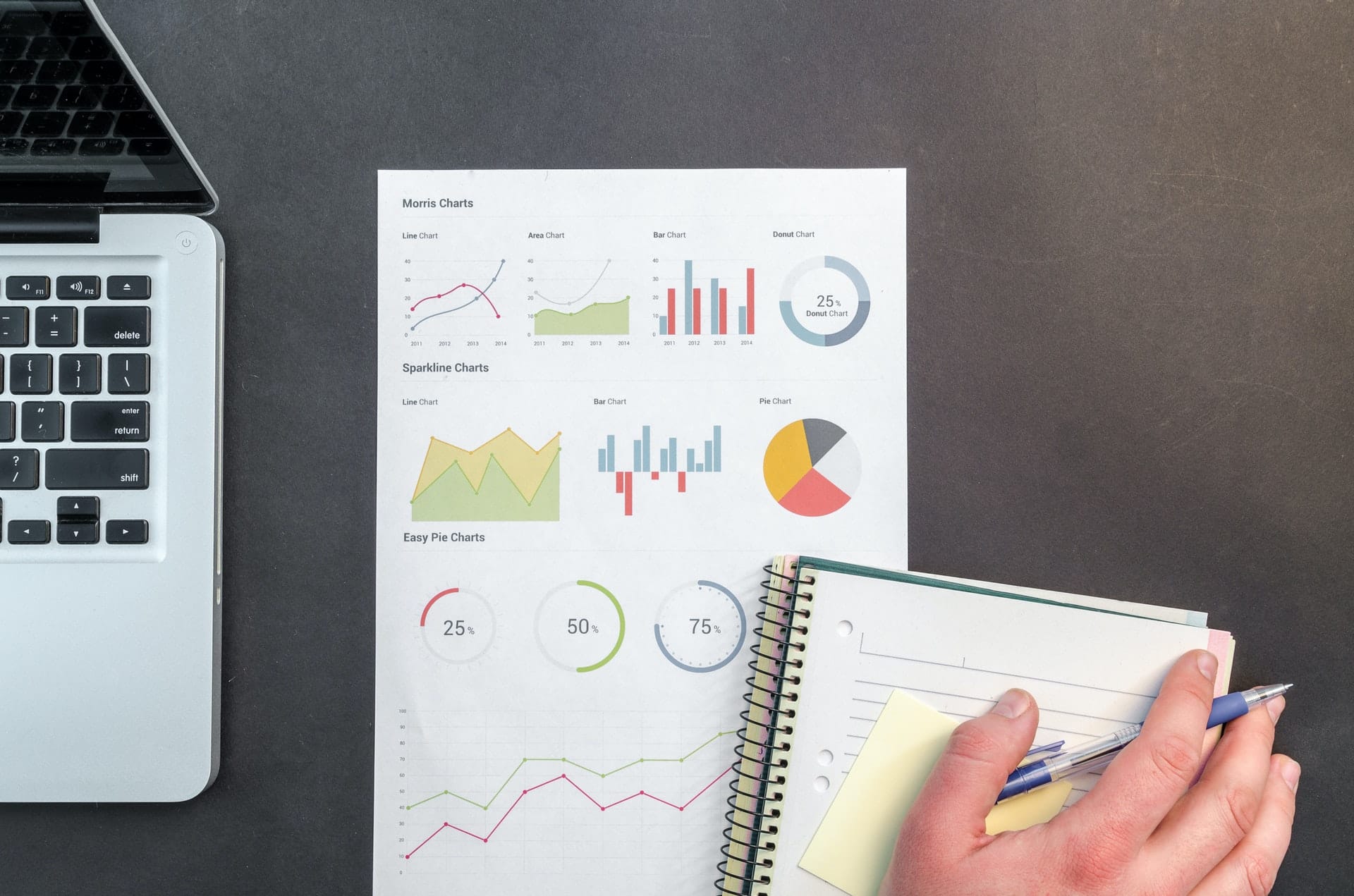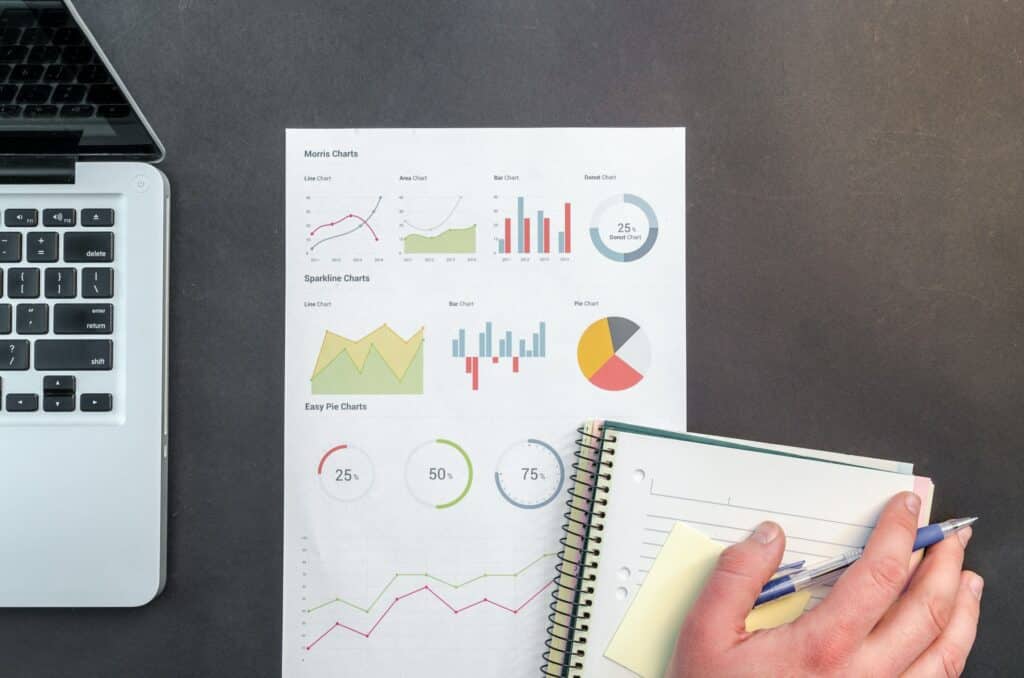 ---
How to Increase Sales and Marketing Strategy: Template
---
Now that you know the basics of a sales strategy and the things to consider when setting it up, let us proceed with the actions that you can take to implement your chosen strategy. 
1. Choose a smaller market. It gives a business the advantage to analyse specific customer goals and needs. As a business, it allows you to tailor your services to a specific audience, thus making it easier for you to attract them.
2. Create a story. Storytelling is a unique way to sell and explain your products to the audience. It's an opportunity to engage customers emotionally on a relatable level to set yourself apart from competitors. This way, you're making it easy for prospects to understand and remember you.
3. Communicate the end result. Customers are interested in results. After all, that's the reason why they want to use products and services in the first place. The end result should explain what your products deliver.


Grab their attention and show what's in it for them after they sign up or purchase. Similarly, your marketing strategy must be centred on problem-solving. A genuine intention will earn customer loyalty and trust, simply by offering creative and personalized solutions.
4. Follow up with leads within 24 hours because most buyers will compare your services and products with competitors. Since they are often highly informed, getting back to them quickly will let you address their concerns, questions, and objections. This way, you can communicate why your products meet their needs. Then, you reduce the risk of them choosing a competitor.
To increase sales and marketing strategy, some companies like Shopify use a science-based approach. They track customer data, the number of calls made by sales agents, and lead-to-conversion rates.
In identifying a lead, you should consider:
The problems that a lead is experiencing and if the product can solve them.

If the lead's budget falls within the product price point.

Direct or indirect involvement in the lead's decision-making process and describe buying process.

How likely are they to be converted into customers within a specific time frame?
How To Set a Sales Strategy: Inside Sales E-mail Strategy
Ever since the pandemic, virtual communication has become the new normal, upturning new market platforms like never before. So, if you're a salesperson in the e-mail department, sending messages to prospects, it means you are competing with overflowing inboxes. With this, two main trends make it difficult for sales email to stand out.
A Harvard Business School study showed that 20% of meetings are now becoming shorter. In fact, conversations are shortening and some meetings have transitioned into emails instead. It also showed that more emails are being sent during the pandemic and frequently after work hours. So, a salesperson must know how to capture the attention of readers whose messages are drowning in a sea of emails.
In terms of content and style keep the following in mind:
1. Keep the message short. Expect that your customers and prospects are overwhelmed by the number of emails they receive and skim through daily. Hence, they have a short attention span. So, it is best to be direct and write fewer words in a less formal tone to make it quick and digestible.


According to sales executives, mention only one or two important things (two sentences tops) to get an answer.  This doesn't give room for the reader to think of getting back to it later.


In a pre-pandemic environment though, writing up to five questions or call to action items were the norm. Now, just because there are fewer words doesn't mean that there is less work involved in writing a sales email.


You'll have to prioritise and think hard about the actions you want from your prospects. Then, the rest of the content can be reserved for later. 
2. Use a template. Templates focus on the most important message. You can revise and personalise them for each customer and share this template with the team. Then, test out different templates to see which ones receive the most responses or reactions.



With the new normal of working remotely, you need to communicate thoughtfully in terms of email engagement. We are prone to an overload of digital information, stress, and eyestrain more than ever. So, to succeed with prospects, you must consider the content, when and how often you send emails. With persistent effort, you should make it easy for customers to move to the next step.
Intentional Timing is also essential in setting a sales strategy.
Calendar integration. You want to make it easy for your customers to schedule a meeting with you. So, integrating an e-mail calendar makes it convenient for customers to choose their preferred time with a single click in the email.
Choose the right time. Emails that are sent at the wrong time get buried down the line and reduce the chances of being read. Mornings and after lunchtime is the best time to send emails because this is when people check their emails the most.


An email scheduler that sends emails at a set time will help you gain responses. Also, avoid sending on overly busy days, rather, choose midweek days and fewer Mondays. The time of response to emails is just as important.


For example, you wouldn't want to respond to a customer during the weekend because most people don't appreciate evening or weekend work emails. Nevertheless, it should be intentional with your account, purpose, and time. Making it easy for prospects to respond is a small but important step into building lasting relationships with them.

---
〉〉〉 Contact Us for a FREE Consultation〉〉〉
---
---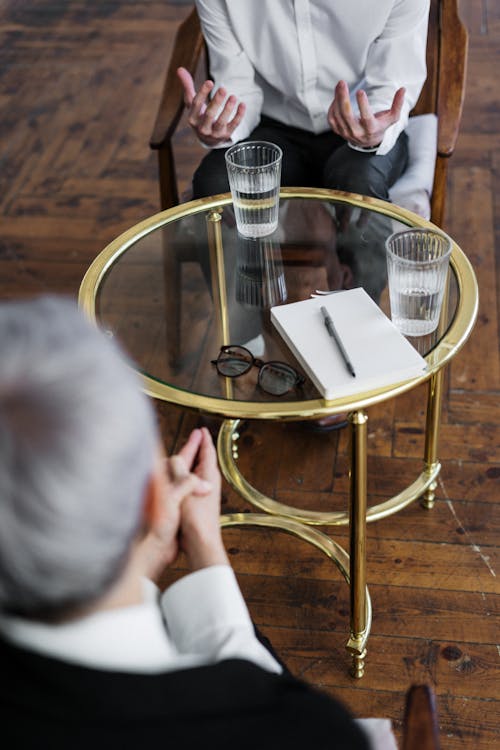 ---
How to Be a Top-Performing Salesperson and Set a Sales Strategy
---
Emotional intelligence is the ability to identify emotions, relate with others, and socially communicate. Some scholars think emotional intelligence can be taught and improved, while others believe it is a natural trait.
Intelligence quotient refers to our general and quantitative reasoning, memory, and how we process information visually. It is aimed at assessing a person's ability to use knowledge and logic to answer inquiries or make inferences.
The intelligence quotient is just as crucial as emotional intelligence in the role of sales. How? As we compare the two abilities, we will also know more about how to increase sales and marketing strategy. 
Although emotional intelligence has always been a prerequisite for a salesperson's role, IQ has never been more important in the course of the pandemic. Lately, selling has become quite a challenge and the traditional sales approach has been overturned.
Recent research done by Korn Ferry finds that most companies have had to rely on their top-performing salespeople to generate revenue and recover from losses due to the pandemic. 46% of the sales talent were reaching their quota, while only 20% were top performers who generated 63% of company revenue.
In the study, only 30% of sales leaders believe that they have the right salespeople in their team to succeed in virtual selling. While 46% agree that they have the best talent who can adapt to diverse sales strategies in the future.
How to Set or Increase Sales and Marketing Strategy Through Sales Teams
Successful salespersons are attentive to customers. They can read and connect, influence, and build relationships with customers. Nowadays, about 68% of customers research the products they plan to buy. 60% prefer not to interact with a salesperson, according to a Forrester Global Marketing survey.
Instead, they want to collect information by themselves to be inspired to buy without having to rely on even the most experienced salespeople. They usually talk to the salesperson after they've made a buying decision. That is why personalising buying experience is fundamental because customers expect more value in their experience as they interact with a salesperson.
The average salesperson can consistently hit the quota, while a top performer exceeds the month-to-month quota. Skilled representatives are one of the reasons why companies gain customer loyalty and admiration. They know their buyer's persona, how to handle rejection, and don't shy away from resolving customer conflict. Instead, they deal with them right away before it blows out of proportion.
Smarketing is a method used by Hubspot in which the sales and marketing teams work together to achieve consistent monthly targets. The alignment of sales and marketing strategies is a combination that can gain millions of profits as it did for Hubspot and Salesforce.
What needs to change to increase sales and marketing strategy?
New methods of reasoning and execution fit the changing profile of a top sales agent in which IQ has become a key element for a successful sales pitch. A salesperson needs to analyse data, be fact-driven, share insights, then inform and educate customers in a way that they can act urgently with a value proposition.
Salespeople must be confident, thorough, and knowledgeable about the service or product that they're selling.  As they exhibit confidence in their product, they gain customer trust – showing how reputable and reliable they are. 
Sales teams must let customers know that they have a choice in the experience. This is because as soon as customers feel pressured into a corner, they will resist any recommendations and feel that the sales agent is unsympathetic and insensitive. This is known as reactance in psychology.
Finally, consider timing as a factor. When customers reengage in another instance, they will often remember how a salesperson handled the situation or experience.
Your sales team should know how to:
1. Empathise with customers. They should be able to understand and put themselves in the shoes of customers so that they can sell efficiently.
2. Be a skilled communicator because they spend most of their time interacting with customers in person, via phone, and e-mail.
3. Practice self-awareness with their actions, how they think when interacting with others, and their overall influence on customers.
4. Remain assertive in taking control of a situation when resolving a conflict or in instances of debating with a customer.
The Role of Managers in Increasing Sales and Marketing Strategy
In the same Korn Ferry survey, 52% of sales leaders say they recognize what sales efficiency looks like. But only 26% constantly examine the reasons why their top-performing sales talent is successful.
The question is, does every team member in the sales team possess these traits and behaviours? For example, Shopify hires people who show high intelligence, competitiveness, strong work ethic, creativity, a track record of success, and are interested in entrepreneurship.
By consistently evaluating and improving individual strengths and weaknesses, you identify areas of skill gaps and how a sales team member learns best – because the best part is that most of these skills are entirely coachable. Successful sales teams also take advantage of exams, certifications, feedback, and surveys to check the efficiency of any sales process.
Productive sales coaching creates a huge impact. Supervisors who are efficient in advancing and coaching their sales team can generate as much as a 24% increase in quota than sales managers who don't.
A sales leader's role is to ensure the accuracy of sales forecasts for any business pricing plan. While a senior management's goal is to establish predictability in the business.
How To Increase Sales and Marketing By Coaching A Sales Team
1. Quality, not quantity – a focus on skills and behaviour is the objective of a sales coach. Most managers insist that there is very little time to coach a large salesforce team. While that may be true, the Korn Ferry survey shows that it's not about how much time is spent on coaching — rather, it is the content of the coaching that makes an impact.
2. Include data in the coaching conversation. As sales managers have access to statistics that led to a successful sales performance, this helps them influence the future sales projection, instead of simply recounting past mistakes and poor practices.
3. Encourage a culture of sales coaching by valuing growth and development. Sales managers need to think about several factors – such as their coaching methods, use of language, and small wins that are worth celebrating.
If a sales supervisor does not prioritise growth and development within the sales team, then sales coaching will remain a periodic performance-managing tactic as managers fail to recognize that it is a powerful preemptive force that drives positive change. Their growth and development must be prioritised by sales managers and supervisors.
Bottomline
Every sales planning comes with an efficient pricing strategy and model. Sales targets should come with pricing plans that also project revenue. A sales team is the driving force behind any business. Therefore, they must be equipped through sales coaching and a mix of sales strategies to generate revenue when interacting with customers. 
Your business will also benefit from setting up a pricing team. Our findings show that with the right pricing team in place, incremental earnings gains can begin to occur in less than 12 weeks. After 6 months, the team can capture at least 1.0-2.25% more margin using better price management processes. After 9-12 months, businesses are very often generating between 3-7% additional margin as they identify more complex and previously unrealised opportunities, efficiencies, and risks.
---
〉〉〉 Contact Us for a FREE Consultation〉〉〉
---
---

---
Reassessing Structures – How to Improve Sales Strategy of New Products
---
One of the biggest challenges that most companies face when investing in new products is revenue growth. At some point, your revenue growth may stagnate despite your sales teams best efforts. When this happens, it may be time to reassess your formal processes and strategies. This includes your hiring process and management styles. We'll be discussing how to improve sales strategy from the ground up so your products and innovations are sure to succeed. 
How To Improve Sales Strategy of New Products By Prioritising Training And Learning
Companies invest a lot of time and effort into research and development. However, turning these innovations into profit is usually where the problems start. Commercialising products, especially new ones, can create revenue roadblocks.
The issue, ultimately, stems from foundational structures. Formal processes such as hiring and training specialised employees can often be a hindrance to new developments if procedures are not updated accordingly. 
What Research Has Taught Us About How To Improve Sales Strategy
Research shows that in a timeline, customers have a window in which they are excited about a new product. This is typically at the earliest stages when the product has just been announced or released. 
However, as the sales process continues and time progresses, customers become hesitant. What needs to happen is the retraining of salespeople to handle longer processes. Rather than focusing their training on the special features of a product alone, they need to be able to handle the psychological aspects of speaking to a client. 
In other words, salespeople need to treat the sales process of new products differently than with standard ones. 
Understanding Barriers
There is an extra level of trust you'll need to gain from the clients when it comes to new products or services. Below are some examples of barriers to their trust that you'll have to overcome:
Time
Releasing a new product requires more time for your sales teams to educate your customers. In fact, a sales process for new releases takes up to 35% longer than with regular offerings. Time is a big investment, but in order to succeed, you will have to be ready to spend. 
Customer Decision Making
Another big part of the sales process that can pose as a barrier is the nuances in customer decision making. This includes the periods in which a customer inquires about the product, then the period in which they evaluate the information you have provided them. 
The customer then proceeds to compare their choices and decides to buy or not to buy. It's important to be aware of this process and address any resistance after their initial interest wears off. Salespeople should also aim to secure the sale as early as possible, while the customer is still curious and hasn't developed resistance or hesitancy. 
Redefining Your Sales Process – How To Improve Sales Strategy
Taking these barriers into consideration, you can now begin to redefine your sales process. For new products, it's important to emphasize factual information about the product, as well as how the clients business can improve after adopting it. 
Customer's inquiring about new products will have a lot of uncertainty, which sales teams need to quell. This includes answering any questions and doubts, as well as addressing any concerns over risks and value. 
Salespeople need to reassure clients that they won't regret buying your new offering and that doing so will bring a lot more value to their system. 
Reworking Your Training Process
Of course, as your sales process evolves, you will need to retrain your sales teams. Failing to do so can be confusing and inconsistent for your sales representatives and clients. The sales process is complex and needs to be integrated directly into training. 
Rather than overloading your sales teams with information about the products special features, it may be time to think about how to improve the quality of the relationship with the client or customer. Clients with hesitations about new offerings need to be dealt with differently than those buying regular items. 
In order to assuage their fears and hesitations, sales teams need to make clients feel like they are making the right decision. Sales teams also need to be trained to handle risk management and issues that may arise throughout the process. 
Aspects of behavioural psychology should be taught so that sales teams can intuitively respond to concerns and pick up on cues. Though your training process won't be perfect 100% of the time, it should be as detailed and as comprehensive as you can get it. By the end, your sales team should exhibit the following qualities: 
Qualities Of Successful Sales Teams
Time Management

Values

Attitude

Mindset

Customer-focused
Successful sales teams are able to manage their time effectively, in long-term or short-term sales processes and in cultivating client relationships. They should have consistent values that allow them to be critical about any issues they spot in the process. 
Salespeople should also have the ability to exhibit the right attitude with every client, no matter how challenging, and should maintain a learning-oriented mindset. Being goal-oriented is great, however, they should also be able to build on lessons learned from difficult situations. 
Lastly, successful sales teams are customer-focused and knowledgeable about their industry. Customers' needs should always be met, and successful salespeople should have the insight to go beyond what is asked when they feel the need for it.
Strategic Management – How To Improve Sales Strategy
Though what we have discussed weighs more on sales teams, management styles also play a big role in promoting growth and success after launching a new product. Strategic managers are the key to ensuring that progress comes from the top down.
These heads need to be heavily involved in assisting sales teams to overcome challenges and changes. Similarly, they should also actively break down internal divisions that hinder sales processes and interactions with customers. 
Managers should plan for the long term by establishing unifying goals and promoting a culture of open communication and continuous learning. Likewise, they must view client relationships as partnerships, which promotes trust and growth. Lastly, they should create and establish an organic growth strategy that enables new innovations to flourish rather than get bogged down behind barriers. 
Bottomline
In conclusion, when it comes to how to improve sales strategy, the answer lies in the foundation of your structures. Make sure to reassess how your sales teams are adequately trained. Similarly, reevaluate how you manage your teams. Doing so will encourage a culture of continuous learning, which will translate into revenue growth and success. 
For a comprehensive view on integrating a high-performing pricing team in your company,
Download a complimentary whitepaper on How To Improve Your Pricing Team's Capability.
---
〉〉〉 Contact Us for a FREE Consultation〉〉〉
---
Are you a business in need of help to align your pricing strategy, people and operations to deliver an immediate impact on profit?
If so, please call (+61) 2 9000 1115.
You can also email us at team@taylorwells.com.au if you have any further questions.
Make your pricing world class!