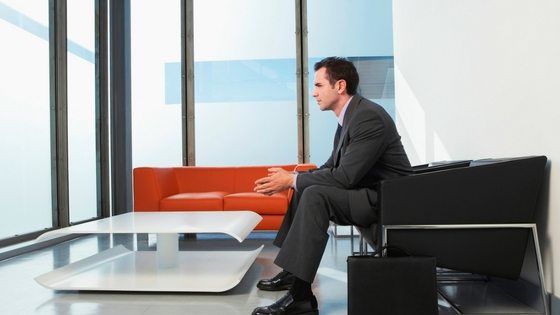 The True Cost Of A Bad Hiring Processes Resulting In Bad Hires🧑‍💼
While everyone is focused on getting their work done, a bad hiring process has a history of creeping into the system. And the impacts are more far-reaching than you would expect. Not only does it give potential employees a negative perception of your organisation, but it also comes at a high expense.
---
>Download Now: Free PDF How To Build Hiring Capability To Get The Best Pricing Team
---
We all know that a bad hiring process can result in bad hires. However, more than accidentally hiring incompetent team members, this can actually leave a financial impact on your company. A bad hiring process can be expensive and inefficient.
In this article, we'll be looking at the true cost behind hiring the wrong people and what you need to know to avoid doing this again in the future. First, we go through the most common bad hiring practices. Then we answer how it can negatively affect your company. We argue that many businesses lose money inadvertently as a result of poor employment practices. We believe that realising the benefits of enhancing a company's hiring process is the first step toward increasing revenues with your human resources. By the end, you'll understand how bad hiring processes affect your business and what you can do about it.
5 Bad Hiring Processes You Must Address Right Now
Before we go into the true expenses of a bad hiring process, let's first figure out what you might be doing wrong.
Bad Hiring Process #1: Poorly written job advertisements
In your advertisement, describe the position accurately and honestly. If you don't, you'll be less likely to attract individuals with the attributes and competencies you seek. A solid job description is more than just a list of responsibilities; it should clarify the role's overall purpose and indicate significant areas of responsibility.
For example, you must ensure that it is succinct, appealing, and accurate. It should clearly define the abilities and requirements of the job. Be brief, thoughtful, and descriptive. Do not mention every duty that the individual may ever accomplish.
Bad Hiring Process #2: Overlooking candidates who are currently employed by the company
Never forget that your present employees may be your most valuable asset. They have already been trained in your processes. And of course, they are well-versed in your products and services. Try to promote from within wherever feasible.
Filling a minor post, for example, is always easier than a more senior one. Furthermore, promoting from within fosters a pleasant work atmosphere in which employees believe they have opportunities to advance their careers.
Bad Hiring Process #3: Interview procedures are out of date
Conversations should take place throughout the interviews. You will never learn about a candidate's true personality unless you have a nice chat. Going off-script is necessary to get them to genuinely open up about what they are seeking in their next career and to make them enthused about this chance. Remove the robotic script and begin having real discussions.
Bad Hiring Process #4: The entire procedure is being rushed
The ideal applicant might not exist. However, this does not imply that you should hire anyone. Allow yourself plenty of time. Consider the time and money it will take to hire and train someone only to find out they aren't up to the job. You may have to repeat the entire procedure. It is fine to interview twice if necessary.
Bad Hiring Process #5: Wanting too much from a new hire/rookie
It's natural to want your new hires to get things done quickly, especially if the position has been vacant for some time or the hiring process has been stretched out, but this can mean they don't get enough time to learn the basics.
It is vital to assist your new recruit in becoming acquainted with the organisation, as well as to support them as they learn, throughout the first few weeks. Assure them that they are free to ask questions and seek assistance, and set up regular check-ins to see how they are doing.
Are you guilty of a bad hiring process? How will this influence your business?
A Bad Hiring Process And A Bad Hire Is Expensive
The tangible hiring costs of a bad hiring process and bad hire in your pricing team (i.e., the cost to fill and refill a position, on-boarding and initial training) cost you $60 – $70K for a single pricing analyst hire and $90 – 120K for a single price leadership hire.
However, it's the soft costs of a bad hire that often rank above the monetary hiring costs and hit the bottom line: Hidden hiring costs like lost sales opportunities, interruptions to implementation and workflow, strained customer and employee relations, and disengaged and stressed out teams.
Gallup study tells us unskilled and unqualified managers at work, are costing their organisations $450B and $500B worth of productivity annually.
How? By undermining employee engagement – and underplaying the importance of the recruiting process.
Which candidates are most likely to be bad hires and add to your hiring costs?
When an employee fails, managers typically do not blame themselves. Managers will probably say the employee probably has a bad attitude, can't set priorities, or won't take direction.
But sometimes an employee's poor performance can be blamed largely on the boss. You may be unknowingly triggering the set–up-to-fail syndrome, in which employees whom you (perhaps falsely) view as weak performers don't meet your expectations. It's on you, the manager, to reverse this dynamic.
A Bad Hiring Process is Costing your Company Money
The latest research reveals at least 1 in 5 people in a team are bad hires. Bad hires don't necessarily mean incompetent workers, but those that are simply not suited for specific jobs. When you factor in the impacts of bad hires on productivity and morale, hiring costs add up considerably.
A bad hiring process can result in unnecessary concessions such as missed sales opportunities, lost customers, strained employee relations, workflow interruption, disengagement, incompetence, mistakes, lack of trust and credibility, stress and burnout.
Hiring costs rise further still when firms are working through a complex transformation or integrating price improvement software because the pricing teams are expected to deliver more complex pricing outcomes.
Screening people out and identifying characteristics of potentially bad hires early in the recruiting process has become difficult, yet more important than ever.
Over the past 5 years, applicant numbers have risen by 33% for pricing roles. While applicant figures for technical, niche or specialist pricing roles dropped 78% below the average, 60% of pricing role applicants don't meet basic requirements. On the other hand, highly automated recruiting is driving 2/3 of applicants away.
Eliminating a Bad Hiring Process
1. Start from the root cause of bad hires by creating consistent rubrics for proper evaluation. Pricing recruitment is half of the job to find the right mix of diversity and competence. So, communicate and cite specific skills and desired behaviour in your job description ads. Similarly, the interviewer or recruiter should know the details and skills that are required in the position.
2. Prioritise behaviours first, second to characteristics. A way to check this is through a candidate's responsiveness to feedback. This helps predict the person's coachability and competence. Then, hone in on their skills like an ability to learn new technology or execute creative solutions.
For instance, it doesn't hurt to look for charisma since sales team roles often interact with customers. Similarly, avoid digging up dirt. Instead, focus on the behaviours and skills to gauge a candidate's competency related to the role.
3. Before hiring from external sources, consider the people within the company. Not only do internal promotions elevate a positive work environment. But it also decreases the chances of risking a vacant position for a bad hire.
It's highly likely that you already know the skills, strengths, and weaknesses of those colleagues or employees who have been working with you. In fact, Professor Matthew Bidwell, who studies career and employment patterns, found that it takes about 3 years for external hires to perform as effectively as the internal staff.
4. Are your job ad posts gender neutral? It's key that they must appeal to a wider talent pool. A 2011 research by Danielle Gaucher, Justin Friesen, and Aaron C. Kay showed that job ads that were written in a "masculine" tone were dramatically less appealing to women than men who read "feminine" job ads.
Male coded words included assertive, dominant, decisive, and determined. While female coded words were loyal, modest, considerate, and collaborative. So, crafting the job ads with the right words can definitely help narrow down fit candidates.
5. Include the salary range in the job ad as this saves time from discussions with candidates who won't fit the compensation package. It should be clearly communicated during the initial screening too to avoid any confusion.
6. Lastly, don't leave them hanging. Let candidates know about the next steps or if they didn't make it, thank them for their time. Rejected candidates feel a bit of resentment for recruiters who didn't provide actionable communication about their application – with 1 in 5 promising never to apply or buy from your business again.
Observe the procedures in your past successful hires. Set this as your template for recruitment but don't keep recycling the same old interviews and screening processes without making adjustments to the ever-changing technology, behaviour, business trends and needs.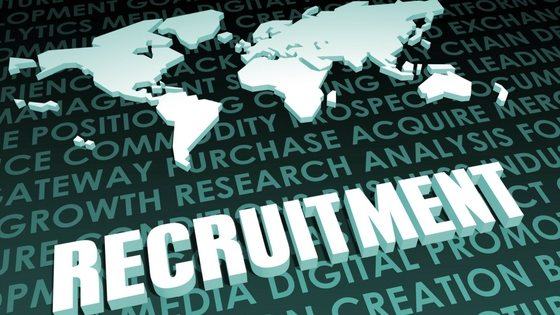 Left unchecked, the standard recruiting model produces large, unqualified candidate pools that drown out real talent and potential as recruiters screen large numbers of online applications and CVs using the wrong data.
What is the impact of bad hires on the pricing team?
Dysfunctional team behaviours are contagious and team morale often suffers significantly. The sales team ends up rejecting the pricing team's advice, and pretty soon sales and pricing become uncooperative. Bad hire employees may prove to have skills gaps, failing to admit their mistakes and delaying progress. A combination of poor skills, leadership, and a lack of teamwork ability makes them a serious liability.
It takes months (if not years) to re-build trust and credibility within cross-functioning teams. During this time, revenue opportunity and margin profits can still be affected especially if the right pricing team skills and practices aren't yet implemented.
How to avoid growing hiring costs and toxicity?
With the right recruiting capability to support you, you can screen out bad hires early in the process. Start building analytical insight into the process to find and identify quality candidates before your competitors.
Specialist recruiting is a major contributor to a pricing team's early performance and success in a newly integrated function. It requires a shift in mindset and a willingness to try a more scientific approach to hiring.

Managing Teams in the Workplace to Mitigate a Bad Hiring Process
It's not all doom and gloom. In fact, there are ways to manage teams even after a bad hiring process.
1. By setting clear goals and objectives within teams and clear communication can boost team culture and performance. So, stay engaged and get to know the people that make up the organisation. Simply conducting weekly check-ins on workflow, health, if they need help, and how they're generally doing keeps the trust and communication lines open.
2. Encourage a culture of coachability and accountability in the workplace. Not only does this boost confidence and reliability, but it creates a sense of integrity and responsibility. Similarly, it makes a huge difference to know which people have the right skills to delegate tasks to.
3. Give credit where it is due and praise the team's hard work. This is part of the intrinsic and extrinsic motivations that employees set themselves out to achieve. In fact, incentives and rewarding individual or team efforts not only encourage a positive work environment. It pushes the team to do their best in a sales culture.
Struggling With A Bad Hiring Process? Consider Outsourcing To Pricing Companies
The Taylor Wells recruiting platform and workshop program is an agile recruiting tool. We enable you to screen out unsuitable candidates early on in the process. We also help you identify high-quality candidates ahead of your competitors.
Taylor Wells has a unique recruiting platform that brings together a qualified candidate pool. Our process ensures only the best candidates move along the recruitment funnel.
Many of our clients have tried to recruit pricing roles themselves in the past, albeit unsuccessfully. This results in the wrong team structure, role design, and toxic sub-cultures due to bad hires. The value of external support with recruiting is the objectivity, expertise, and online platform we apply to quickly improve your pricing capability.
Team Structure
We have worked with some of the biggest brands in Australia. Our statistics show we have improved hiring outcomes by 30%, thereby improving pricing capability. Our approach is to build high-performing pricing teams that drive profitability within the first 6-12 months of our partnerships. We do this using a transformational 5 step recruiting, evaluation, and team integration process.
The return on investment is enormous: The latest research shows high-performing individuals produce 25 times more than average performers.
In fact, our research here at Taylor Wells shows pricing team skills make up one-third of overall organisational pricing competency scores. This means if you're able to increase your pricing team's competency by 30-50% by hiring the right people, you'll see an extra 3-5% increase in margins. This is on average across your customer base in just 6-12 months.
We can help you find competent pricing hires that will help you solve complex commercial challenges in highly competitive and disrupted markets.
---
〉〉〉 Get Your FREE Pricing Audit  〉〉〉
---
Bottomline: Reworking a Bad Hiring Process
Bad hires and underperforming teams can cost businesses billions of dollars every year. Companies need to streamline their processes to prevent high costs from poor hiring.
In case of a bad hiring process, there are still ways to mitigate the risks temporarily through managing teams in the workplace mentioned above. Ultimately, you need to re-examine and modify outdated hiring processes from the past. Especially if they don't add success/best practices into the overall team performance.
---
For a comprehensive view on building a great pricing team to prevent loss in revenue,
Download a complimentary whitepaper on How to Build Hiring Capability To Get The Best Pricing Team.
Are you a business in need of help to align your pricing strategy, people and operations to deliver an immediate impact on profit?
If so, please call (+61) 2 9000 1115.
You can also email us at team@taylorwells.com.au if you have any further questions.
Make your pricing world class!