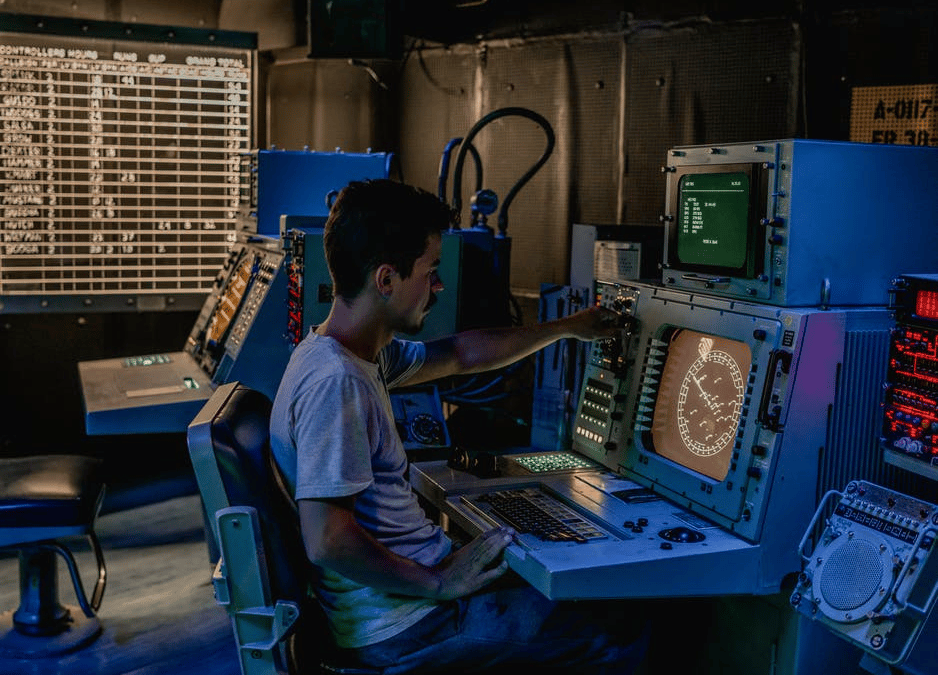 How to Build Digital and Multi-Solution Services for OEMS 🎰
Evolving customer preferences and technology lead most B2B and B2C companies to restrategise with advanced digital and multi-solution services. These requirements are no longer secondary and successful companies continue to invest in innovative and creative solutions to optimise their operations.
---
>Download Now: Free PDF How to Maximise Margins
---
But not all organisations place significance over aftersales services as a key source of revenue. Some even offer their after-sales services for free without unlocking other aspects of value drivers in their operations. This, in turn, results in underselling themselves and losing margins every year.
Advanced Digital and Multi Solution Services for OEMs
Advanced digital solution services and solutions are expected to grow in great significance for B2B technology enterprises as well as some B2C organisations. Since more and more digital solutions are penetrating the market, firms are beginning to view them as key development elements for business expansion.
Here are the three primary varieties of digital solutions services. This will help you decide which would be the greatest fit for your functions:
Digital Solution Service #1: Remote work management and communications solutions
As more employees work virtually, remote operations management tools can offer a great advantage in keeping individuals on track and moving the company forwards. Your organisation can use or develop software that supports leaders in assigning daily duties, managing workflows, and monitoring progress.
Effective project management can keep can also help to expedite the implementation of other advanced digital solutions, such as communication tools. There must always be effective communication and teamwork. That is why remote work requires collaborative workspaces, which enable teams to save, modify, manage, and share documents.
G Suite from Google, for example, comprises Gmail, Sheets, Docs, and Drive. The greatest benefit that remote work management and communications solutions can provide is the capacity for team members to access key information no matter where they are as long as they have internet connectivity.
Digital Solution Service #2: Data and cybersecurity services
When cloud solutions hit the market, data storage and access changed dramatically. And you can also benefit from it! It has several advantages. These include the features to create, store and launch new apps, keep volumes of data, and swiftly adjust to different objectives.
Cybersecurity is a major concern in data management and storage. Highly sensitive data kept in the cloud or in virtual meetings where confidential information is communicated must be safe, notably when teams are scattered in a remote work situation. To provide distant employees access to corporate assets and resources, you can leverage multi-factor verification, workforce awareness training, password strength guidelines, and encrypted VPNs.
Digital Solution Service #3: Customer Relationship Management (CRM) technologies
CRMs, like the first two types of digital solution services, are valuable. CRM solutions contribute to a shorter purchase journey, sales automation, increased customer loyalty, and a more thorough investigation of what works to convert leads to customers.
By employing CRM, sales, marketing, and accounting departments may work together to satisfy the needs of customers. Moreover, since data in digital CRM solutions are stored in the cloud, it can be accessed from any location.
Why will businesses benefit from incorporating digital solution services into their revenue generation model?
Microsoft's recent survey showed that 75% of businesses have some form of measuring customer engagement but are unable to define the specifics. Moreover, 54% of customers expect a better customer experience.
However, in the context of OEMs, the lack of up-to-date product information, visibility of available products, timely response, seamlessly digitised transactions, data simplification, and real-time pricing continue to be a problem. For example, navigating OEMs' websites can be more complicated than it should be. Not all companies have readily available product specifications which include its lifespan, performance or quality, and price.
Apart from that, delays in the shipping of equipment, for instance, can encourage impatient customers to switch to other providers. Or express their poor customer experience in ways that could affect your overall brand reputation. A complex ordering process also further agitates new and returning customers. So, how can you eliminate these concerns and unlock growth opportunities as a business?
In this article, we discuss what are some of the growth opportunities that can further define your value as a solutions business. At Taylor Wells advisory, we believe that in-depth analysis, integrating technology with the right talent and key operations in your organisation can put you ahead of the competition, setting your brand apart from the rest. We argue that setting up these efforts while optimising your pricing capability can bring annual growth of as much as 3-7%.
Below, we suggest some steps on how you can further generate value:
1. As an OEM, you can focus on growing your revenue 2x from key services within a time frame of 3-5 years without necessarily requiring extravagant expenses on your end such as new product innovations or development or even drastically cutting costs.
2. Predicting income streams and improving margins from profitable sources that are sustainable and more consistent drive larger gains in the long run. Most businesses also don't realise that EBIT margins of key services can accelerate as much as 4x apart from their core offerings in the same span of 3-5 years.
3. Improving your customer relationship management through aftersales services ensures that you create more opportunities to tailor your solutions to their needs. Your services should be available on multiple platforms and locations, seamlessly integrated into each channel which enables you to guide and influence the buyer's journey every step of the way. Anytime that they disengage for whatever reason, they can pick up again where they left off.
The sales team should also make the most of your customer's information and data to track buying behaviour and trends that cater to their needs. This communicates that you value your relationship with them and it isn't just another business transaction to get more of their money.
4. Gathering data about your product information enables you to analyse how and why your customers use your services instead of your competitors. This also allows you to look into your performance and service quality. Are there improvements needed to be made in terms of design, expansion, upselling, and cross-selling options?
Both customers and service providers benefit from this relationship.
For instance, more equipment uptime can minimise expenses by as much as 15-25% and grow customer satisfaction to 10-20%. Moreover, businesses that carefully invest in their aftersales market drive better growth in monetising opportunities linked to data collection.
Investing in Technology for Digital and Multi solution Services
Organisations that wisely invest in technology are ahead of the curve. Below are key areas where technology has led more businesses to new opportunities:
1. It enables connectivity
As online processes become more complex brought about by evolving buyer preferences, technology, devices, and the Internet of Things (IoT) become more interdependent with each other. This enables companies to secure and gather more data and information, collected from customers. Businesses can then use this in their sales, marketing, and pricing capabilities.
This doesn't require substantial capital expenditures or significant cost reductions either. Some OEMs can execute this by including extra hardware of $150 per unit for maintenance and overhaul for pieces of equipment that need remodelling or new parts. This also minimises repair and testing time by as much as 5-7%.
2. Optimising your
artificial intelligence
This also helps you anticipate errors in machines and prevent equipment failures before they even occur in real time. This allows you to reduce costs by as much as 10-20% and troubleshoot the root causes of equipment errors or malfunctions, giving way to quicker solutions.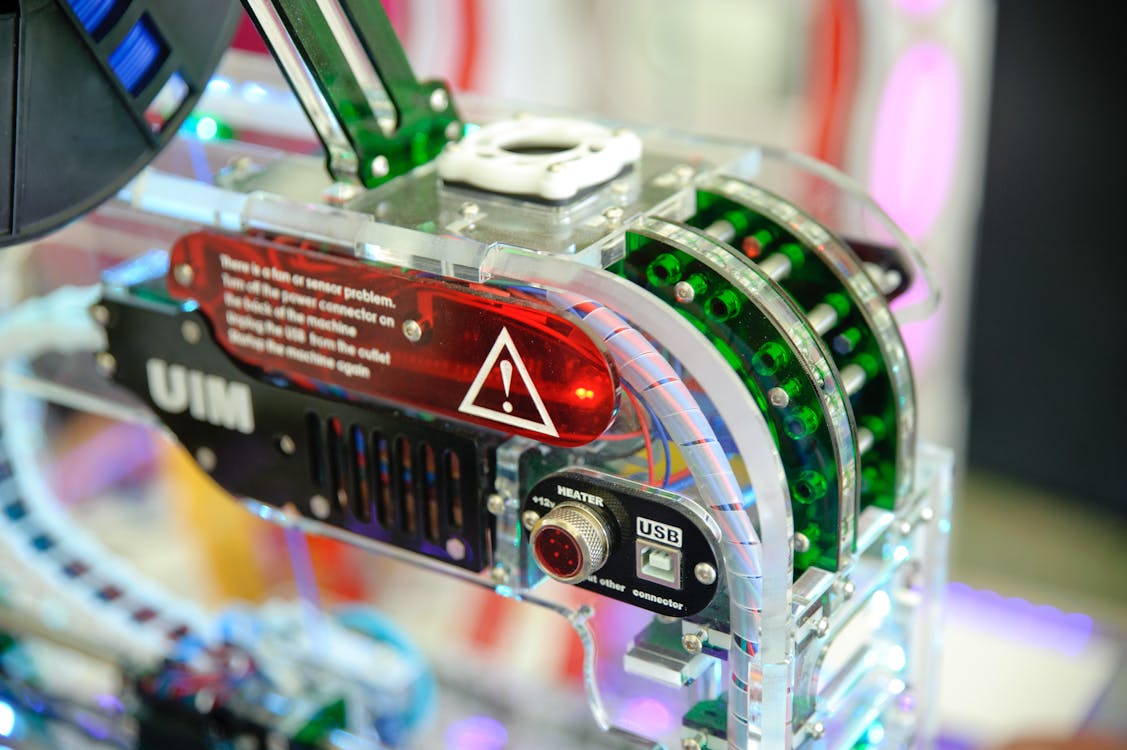 3. Using advanced data analytics
It not only drives more revenue but also minimises expenses. OEMs take advantage of this by managing their data and knowing the next best solution based on previous experiences. This output can then be communicated to human operations or automated services.
Optimising your commercial processes also helps you predict your customer's willingness to pay. You can then maximise the number of contracts and customers who signed up for maintenance services apart from purchasing from your range of equipment, also known as attach rate.
Ensuring that your devices and tools are in tip-top condition, your smart devices will deliver data about equipment failure. More importantly, it reduces the time that diagnostics normally take. For most OEMs, research showed that they were able to save more time and expenses by using remote troubleshooting and increase their attach rate by as much as 5-15% at the same time.
4. Managing your data
With the assistance of machine learning, this also improves productivity, especially those that invest in repair and maintenance toolkits reducing Mean Time to Recovery by 30-40%.
Implementing automated processes can also manage your customer inquiries more efficiently. This can be done through chatbots on your website as well as virtual agents or helpdesk on your social media platforms. Not only does this enhance customer relationships, but it also reduces expenses on extra staff by as much as 10-20%.
Digitisation improves the output and productivity time of the installed base. Moreover, taking advantage of AR/VR technology to speed up the tasks and operations of technicians cuts an equipment's Mean Time to Restore by as much as 10-25%.
Combining all of these efforts maximises your capacity to fix errors and problems remotely by employing virtual platforms and artificial intelligence.
Apart from the growth opportunities that technology brings, analysing your aftermarket value reinforces your core services. This is especially evident in repairing, equipment parts, and maintenance services.
Furthermore, traditional businesses that are focused on their products apply methods to unlock growth and revenue. But even these processes evolving. We discuss what they are below:
1. Optimising your execution skills for your services
Rather than promoting your aftermarket platforms as add-on services, they should function as an independent units. At the same time, investment in technology optimises tools and enables data analysis.
Your staff should be equipped to supervise your operations remotely and conduct metrics. This will help cross-function teams from pricing, inventory management, customer service, after-sales activities, and marketing work together efficiently.
2. Customer Segmentation for
Digital and Multi solution
Services
As a service-based business, you should also be able to segment your customers based on demographics and psychographics. That includes location, current income, hobbies or interests, and socioeconomic status. This has to be relevant to your solutions in a manner that sets you apart from product-focused organisations.
With data analysis and the right pricing and marketing functions, you can categorise your customer base into:
who are most likely to buy

those who are less likely to buy

those who may or may not eventually buy
3. Value proposition for your
Digital and
Multi solution Services
Your unified services should be aligned with your customer's key value drivers. Setting up the right investment in technology, capable staff, pricing, and marketing platforms make a huge impact on margins.
To elaborate, let's take a deeper look at two OEM companies in Australia that predicted $10bn growth opportunities and see how each of them had handled it.
Company A has put in place the right capabilities. It thoroughly researched its capabilities, recognised its strengths and weaknesses, and concentrated on its few service offerings. It empowered its sales teams and hired core service providers for its special expertise needs which eventually unlocked 26% of its aftermarket services.
Company B, on the other hand, had more services and offerings. Yet without an in-depth analysis of its strengths, weaknesses, and opportunities, it chose to build its capabilities internally. In turn, this resulted in reduced annual growth of 2.5%.
4.
Pricing
Most OEMs have employed cost-plus pricing by adding a margin on returning customers. This doesn't always work for evolving market trends. Rather, an emphasis on equipment quality, performance, and condition, as well as customer experience. And their value drivers justify your pricing and offerings much better.
Using cost-plus, conversely, you put yourself at risk of underselling your offer or overcharging your customers. In both cases, you damage your long-term growth and margins.
---
〉〉〉 Get Your FREE Pricing Audit  〉〉〉
---
Bottomline – What are your Digital and Multi solution Services?
Many companies still operate by using their core business as their main platform and key sources of revenue. They overlook what aftersales services can actually bring to the table when it comes to defining their value and delivering customer satisfaction. Without necessarily exhausting your capital expenditures, you can further improve your existing services, instead of the usual freebie or add-on options.
Unlocking your potential annual growth is easier said than done. But with the proper investments in staff, organisational functions, in-depth analysis, and digitisation, you have better opportunities ahead of you. Whether you're a product-focused brand or not. Those who have curated their services as a separate unit maximise their resources and partnerships. They always see that their efforts are rewarded.
---
For a comprehensive view and marketing research on integrating a high-performing capability team in your company,
Download a complimentary whitepaper on How To Maximise Margins.
Are you a business in need of help to align your pricing strategy, people and operations to deliver an immediate impact on profit?
If so, please call (+61) 2 9000 1115.
You can also email us at team@taylorwells.com.au if you have any further questions.
Make your pricing world-class!