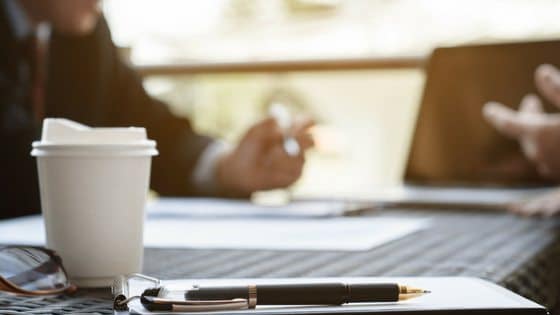 Commercial Coaching: How To Get To Commercial Leadership As A Pricing Manager
Commercial coaching: How do you increase your chances of being successful in a new commercial management role when you are a pricing manager?
---
>Download Now: Free PDF How to Hire and Train Pricing All-Stars
---
How can you build traction quickly and align people to a new way of thinking about pricing and commercial management?
What are the right things to do to take charge in a new role with lots of competing demands and opportunities?
In this article, we will share with you the three key commercial coaching principles that can help you manage difficult situations (strategy, people and operations) so that you look good and get the promotion to the next level. After reading this article, you'll start feeling more confident in taking charge and increase your chances of being successful in a new commercial management role.
Changing jobs and transitioning to the next level position is not easy: There are new things to learn. Such as the added complexity. Also, tough problems to solve. Plus, difficult people to manage. Additionally, more time pressure to get results. More politics and more people to impress. And more resource constraints, team performance pressure, team morale issues to deal with.
All of this can be even harder still if you've got a difficult boss…
If you are struggling in a new role; or feeling like your boss is blocking you rather than promoting you, sometimes even a great pay packet isn't enough to stay in the wrong position.
But before you disengage 0r look for pricing manager jobs or new commercial leadership role, remember…
You have options – lots of them. More responsible roles will demand different things from you. You may be on a learning curve and need to learn how to respond to a new business environment as a whole system.  Consider your commercial coaching options. Understand your capability – strengths and weaknesses now so that they don't catch you out later.
Below listed are three key commercial coaching principles taken from our commercial coaching program. These commercial coaching tips can help a pricing manager in difficult businesses deal with difficult situations, build momentum inside a new business, and get the promotion opportunities.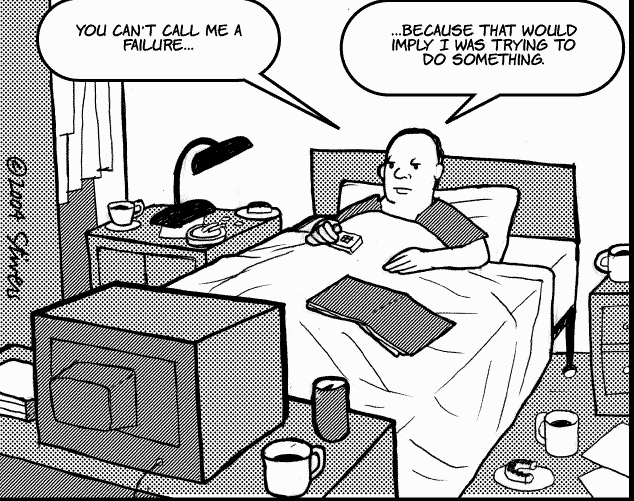 What are the key commercial coaching tips for pricing leaders and pricing managers?
Commercial coaching tip 1: Break free from past habits
What made you successful in the past may not make you successful now. Don't stick to what you know and feel comfortable with, you will fail miserably in new roles and businesses.
Commercial coaching tip 2: Understand the business environment you're operating in
Early wins build a leader's credibility and create momentum. The only way to overcome inertia, resistance, naysayers, is to proof of concept. However, it's incredibly difficult to drive results and outcomes when you don't understand the pricing system you're operating in.  A bad pricing system (and organisational structure) will defeat even the best pricing leaders and teams.
Make sure the business and function are set up correctly: Commercial coaching can guide you through difficult business environments:
Has the business changed its strategy, but not adjusted its execution cycle?
Has the business brought in excellent people, but still operating within the wrong structure or relying on broken processes or no processes at all?
Did the business change its strategy, but still continuing to operate within an old organisation structure?
Is the pricing team simply an adage to an older structure – like a bad extension to a house that needs to be bulldozed?
Commercial coaching tip 3: Change your managerial style
As you progress from pricing analyst to pricing commercial manager. Or from senior commercial manager to general manager, etc, you will find yourself having to change your managerial style.
After facilitating many commercial coaching sessions with pricing and commercial managers, I realise change is not easy for pricing managers. For example, some of our commercial coaching clients are naturals and only need one or two commercial coaching sessions to adapt their managerial style. While others find situational leadership very difficult – as we all are unique with different strengths and weaknesses.
Some of our commercial coaching clients, for instance, prefer to operate in their comfort zone and do not realise when their style is jarring or clashing with another person's style. A lot of conflict and resentment can build in between people and teams when this happens. They need more time to recognise and accommodate individual differences and managerial techniques to respond to people needs and emotions.
Implications
Many pricing managers have built their reputation on their technical ability i.e., financial modelling and number crunching.  However, as they move to new and more senior roles, they need to be good people managers, technicians and inspirational leaders as well – a tough combination.
Creating a vision and bringing people along the journey transcends technical functional ability and even traditional soft people management skills. It requires imagination and some element of risk-taking. Also, a strong belief in yourself and the value you offer. In addition, an ability to understand the market quickly and develop smarter ways to drive profitability. Furthermore, an ability to lead and align people to better ways of pricing while operating within a culture of resistance.
Many commercial coaching clients find themselves caught between the technician and harmoniser mindset and don't know the best way to resolve the tension. An external commercial coaching perspective on your skills and managerial style can help you understand the forces at play and give each force what it needs. Taking charge is a crucial part of the pricing manager and leader role. Some people are naturals, other people need help and support. Commercial coaching and mentoring can help you to take charge of tough situations.
---
〉〉〉 Get Your FREE Pricing Audit  〉〉〉
---
Conclusion
Being called a well-respected pricing manager or leader is not easy.
To be a successful pricing and commercial manager, you need to be a good technician but a good people manager as well. To be a successful leader, you need to know the forces at play and give each force what it needs. Very different roles.
Some commercial coaching clients are aware of the inherent tension between teams and individuals and can quickly diffuse conflict by changing their style. However, a lot of managers wonder why they continue to be overlooked for promotion or fail in new roles.  Too many analysts, managers and general managers struggle to fulfil their potential and are disillusioned.
Commercial coaching can help you build resilience, adapt your thinking, and re-frame your problems. With the right commercial coaching and advice, you can get results in tough business environments and drive the career in commercial pricing you really want.
A transition into a new role begins from the moment you know you are considering for a new job (right from the recruitment phase).
You have 100 days to make an impact.
This is not a lot of time to make a good impression as a pricing manager. Make sure you work with a pro-active coach that can help you refine your managerial style in highly personalised coaching sessions.
Seek out commercial coaching to help you develop an action plan to get you through difficult leadership challenges.
Use systematic commercial coaching to help you reduce transition risk in a new role.
Click here to access your free pdf guide on driving pricing strategy in your business.
---
For a comprehensive view on building a great pricing team to prevent loss in revenue,
Download a complimentary whitepaper on How to Build Hiring Capability To Get The Best Pricing Team.
Are you a business in need of help to align your pricing strategy, people and operations to deliver an immediate impact on profit?
If so, please call (+61) 2 9000 1115.
You can also email us at team@taylorwells.com.au if you have any further questions.
Make your pricing world-class!