How An Omnichannel Retail Strategy Could Improve Multichannel Pricing
Is omnichannel retail strategy an effective pricing technique for retailers and B2B businesses considering going direct to market? Fashion apparel retailers to life insurance and consumer banking, don't know how to incorporate digital into their traditional face-to-face channels. As a result, pricing and marketing across channels are often a mess. Because they do not know whether they should charge the customer less or more online or how to make the most of digital while managing traditional brick and mortar.
---
>Download Now: Free PDF How to Drive Pricing Strategy to Maximise EBIT Growth
---
The life insurance industry, for example, is still a brick-and-mortar business pretending to be digital. In a nutshell, its digital experience is very weak and its pricing confusing: An agent completes the application in the presence of the consumer, and it gets faxed to the carrier's new-business operation centre. It can all take several weeks to process. Meanwhile, consumers cannot understand why providers will not give them a quote for life insurance upfront or why buying policies online still seems like a space-age concept in what is supposedly a digital age.
In this article, we discourse on multichannel pricing in B2C and go through the best practices of retailers in improving pricing. We argue that most retailers do not know how to present their prices online versus brick and mortar pricing because they do not have any strategy. We addressing questions: Should it be the same as in-store or less? Should they sell the same products online or older stock? Should they promote more online or would this destroy their brand or price positioning?
At Taylor Wells, we believe that online and offline channels can completely complement one other when using an omnichannel retail strategy. By the end, you'll learn the pricing problems that retailers are facing and how you can win by using the omnichannel retail strategy.
Multichannel Pricing is Better With an Omnichannel Retail Strategy
An omnichannel strategy is a means for providing a consistent experience for customers across all of the channels through which you sell. It includes all of your brand's online and offline contact points, from a point-of-sale system to, for example, a Facebook promoted post. But, before we dig deeper into the omnichannel retail strategy, let us first explore the price problems that businesses confront. This will allow us to better comprehend the benefits of an omnichannel retail strategy.
The Pricing Problem for Retailers Broken Down
To understand if and how an omnichannel retail strategy can improve multichannel pricing, you've got to first see where pricing is breaking down for retailers. Here's why multichannel pricing is broken. We've identified four of them.
1. Retailers generally don't even know if they are overcharging or undercharging customers.
Pricing for both channels is still set using a cost-plus pricing methodology. Most retailers don't know what their customers value or how they use their products. In essence, they rely on cost-plus because they don't know anything else and/or think it's too hard to learn about their customers. This leads to overcharging and undercharging situations for customers.
Take, for instance, a company with significant buying power; that's buying widgets for engines in bulk to distribute to their customers all across Australia via their branches and stores. In these scenarios, this company receives an extremely good rate for a shipment of widgets based on several factors such as the volume purchased, a favourable exchange rate, and discounted shipping fees. They then add their customary 10% mark up on fixed and variable costs to calculate the price of each widget; then begin selling their widgets to their customers at what they believe to be a profitable price point. However, they learn from a sales rep in the coming months that a new competitor has sold their widgets for a higher price than theirs.
In the example above, there's no real difference between the widgets either business sells, but a substantial difference in cost of operations – with this business fixed costs being substantially higher than the new entrant. The business managers figures there's no harm done because they've reached their margin targets so it's all okay.
However, in effect, they have left a margin on the table by capping their revenue potential using a cost-plus price setting. They have completely disregarded the market and have not calculated their costs properly.
In another example, the same widget distribution company buys the same widgets for engines in bulk 3 months after the last shipment (described above). They apply their usual cost plus mark up to set the final invoice price. However, only later did they find that they've lost significant margin as a result of rising costs: i.e, the exchange rate has gone up, they have acquired smaller customers in remote areas with expensive freight charges; the price of the metal on the commodities market has shot up. They quote customer prices as usual, as their pricing is fixed (i.e., only updated once a year). And find that after a couple of days, they start getting numerous complaints from their customers, who say they are paying way over the market rate for their widgets and want their money back.
Both scenarios are bad for the widget distribution business. The first cost plus scenario means they are underselling their value and have incorrectly allocated their costs. The second cost-plus scenario means that they have overcharged their customers and lost money on credit notes and discounts. Both scenarios lead to substantial and ongoing margin loss.
2. Retailers tend to overuse promotions and heavily discounts to drive revenue.
There are typically more price promotions online than in-store. However, blanket promotions across both channels are common and largely react to competitor activity. This leads to confusing brand and price positioning. The customer begins to doubt whether they are getting value for money – or whether this is just another pricing trick. Foot traffic declines across both channels and shopper frequency grow into a big problem for the retailers. i.e., People buy once and don't come back.
Overusing promotions won't get the loyalty of the customers especially if they last too long and discounts exceed 15-20%. Most people attracted by promotions are the ones most sensitive to price. You may gain new customers but once your prices are back to their regular rate, you can say bye to many of them.
3. Retailers tend to spend too much time focusing on their competitors' pricing rather than figuring out their pricing strategy for different channels.
Companies often waste a lot of time web scraping competitor price points to find out where they should set their prices. This is called competitor-based pricing. The problem with this approach is that it is a timely and costly distraction. It is very tactical and focused online it is only 1 input in the price-setting process and ignores costs of operations.
Typically, once they find out what their competitors are pricing, the customer has moved on and wanted something else. The price becomes a liability and the product is left on the shelf. The stock just sits there.
For example, a company needs to price a new bread toaster. The company's rival store sells it at $30, and the company considers that the best price for the new bread toaster is $28. The company then decides to set a price a bit under $30 – just to be competitive. This leads to missed opportunities as all the players are following each other – who's the market leader? Blind leading the blind pricing strategy.
4. Retailers often set prices without a strategy. In most B2C retail, for example, merchandise managers buy products and then add a percentage mark up on top to reach their margin targets.
Due to the simplicity of this price-setting process, many merchandise executives believe they do not need additional pricing expertise in the business to set prices. What executives don't realise (or realise until it's too late) is that their rudimentary price-setting process has either left a margin on the table – i.e., they could have charged more for the product if they had thought about customer willingness to pay – or loss the business margin – exchange rates have changed quickly, distribution costs have increased as more people buy online, production costs have increased as demand has peaked and there's not enough product, customers switch as they have found a cheaper alternative.
The problem here is management's view of pricing and culture. They have an immature pricing capability and believe cost-plus is a good enough pricing method. Also, they believe they don't need to learn new ways of thinking about pricing. They are dismissing the latest pricing strategy as too difficult. In addition, they assume anything other than what they know about pricing won't work in their business because they either have a commodity mindset or they do not want to challenge themselves or the business to improve pricing. They may say they think about their customers, but they certainly do not scientifically think about their customers and use consumer or pricing insights to improve the accuracy of their pricing. In effect, then they are a self-focused business.
A lot of companies, then, appear to be developing products and subsequent product prices in a bubble. Often their pricing is completely misaligned with the market and plucked out of thin air.
There also seems to be a deeply held belief that understanding customers is too difficult, even though its customers keep the business open. The retailer takes too long to issue prices, often they are way off the mark, and when they are ready to launch a new campaign, product or price in the market, the market has changed, the customer's changed, but the business has not. And then it all fails. Rinse and repeat.
Exceptions to the Rule: Case Example
In light of the pricing chaos occurring in retail, then, we were keen to find out if there were any shining examples of businesses attempting to improve their pricing across channels. By this we mean, thinking different, trialling new things, and failing fast. Yes, thankfully there are. Here's an overview of the notable and refreshing exceptions:
1. Walmart – is the leader when it comes to using the omnichannel retail strategy
They have recently made improvements to their e-commerce to the tune of $1.2 billion in their efforts to cater to omnichannel shoppers.
Walmart CEO Doug McMillon, said, "We will be the first to deliver a seamless shopping experience at scale," "No matter how you choose to shop with us, through your mobile device, online, in a store or a combination, it will be fast and easy. Online retailers are testing physical store experiences because they recognize the same customer desire that we do. There's a race to do this right, but only Wal-Mart can bring together a dense network of stores, supported by a supply chain and systems like ours, with an emerging set of digital capabilities to win with customers."
Walmart has rolled out its online grocery pickup services to 85 locations in its third quarter. Totalling now 140 stores in 25 metropolitan markets allowing store pickup of online grocery orders.
2. Cartier – an Omnichannel pioneer in the luxury industry
"More than just a service, an experience" is Cartier's tagline.
Cartier's customers want convenience when they shop, and Cartier does just that, both in-store and online. Cartier pioneered omnichannel in the luxury industry. They created the concept of buying online and picking the item up in the store. Also, they give customers the option to pick up their items not only in their exclusive boutiques but in their partner jewellery and eyewear stores as well. They accept services by booking online such as jewellery engraving, ring resizing, and battery replacement. They then mail in the Cartier piece or drop it off in a Cartier boutique.
3. Kohl's – omnichannel retail strategy is to make shopping easy and rewarding for their customers
Kohl's, a Midwest-based retailer is another early adopter of omnichannel shopping experiences. They invite customers to "shop how you want when you want" with inspiring in-store experiences. You can buy online, then pick it up in-store, and they offer seamless online shopping on Kohls.com. Also, Kohl's makes it easy to access loyalty redemptions and coupons both online and in-store. The track rewards smoothly through their Yes2You Rewards. They have 40% of online products available for pickup in-store. Customers can easily access everything that they're looking for. Also, they allow in-store returns of online purchases which enable both convenience and return shopping visits.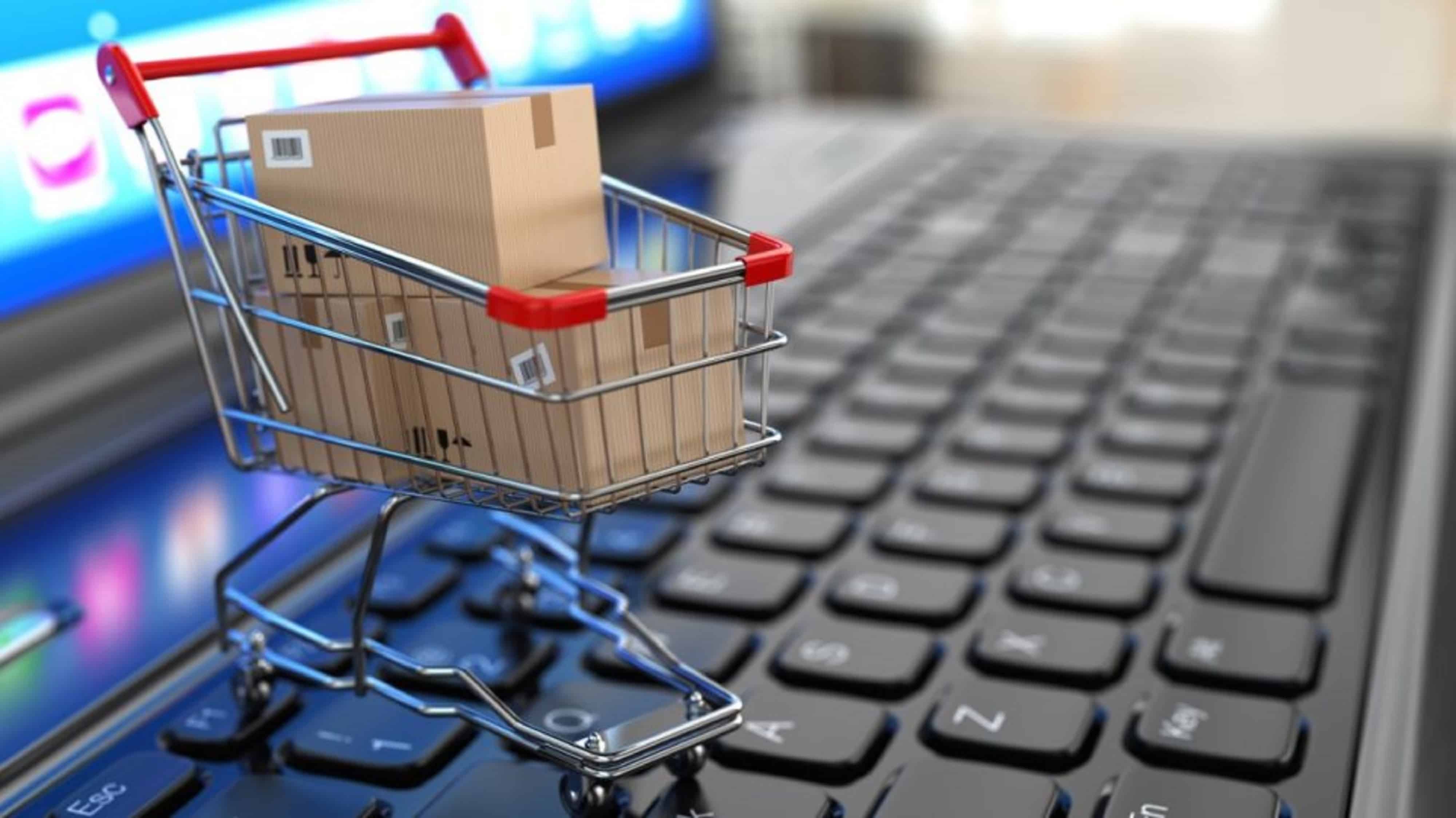 Advantages and Disadvantages of Online and Physical store
We have discovered the pricing problems of retailers as discussed above and recognised some successful businesses that have improved pricing across channels. To better understand each channel, let's find out their advantages and disadvantages.
Advantages of an Online Store:
Big scope – You can sell to the world. It is open 24 hours a day and processing sales 365 days a year. It can also meet the demand of both local and international consumers. With the Internet, it only matters how good your products are, it doesn't matter where customers are.
Convenience – Convenience of acquiring any product at the reach of a click. There's no need to travel to go to the store to buy the items that you want.
Lower costs – The costs of opening an online store are much lower than if you have to open a local business or a physical store.
Disadvantages of an Online Store:
Security and fraud – The increase in online retail markets has also attracted the attention of modern criminal elements. You need to invest in the latest security systems to protect your website and transaction processes.
Customer trust – It's not easy to establish a trusted brand name, especially without a physical business with a track record. Face-to-face interaction between customers and sales staff still matters with most customers. In addition, it's not cheap to set up a good customer service system as part of your online offering.
Competition – The amount of instant competition is greater than with a retail storefront. There are usually a lot of businesses online selling the product you offer and most of them are already established. Thus, making it difficult for a new start-up online business to break in and succeed.
Advantages of an In-Store:
Customer can test the product before purchase (see, touch, feel) – There are still people who need to touch, see and feel the product before buying it. For high-value items (like designer clothing, antiques, jewellery, furniture and cars), a physical store may appeal more to customers and generate a higher profit on individual items.
Increased confidence/loyalty – Even with leading online customer service, nothing can beat the close, humane treatment and face to face interaction with a live person.
Immediacy in all senses – You will have real-time answers to your problems such as queries, returns, product modifications, etc.
Disadvantages of an In-Store:
High initial investment – The costs of the local, staff or electricity supply are very expensive in traditional stores, while e-commerce requires a minimal investment in comparison.
Limited market – The customer base is limited to the surrounding area. Hence, when you open up a retail store, your options for attracting new customers are limited.
Customers have to travel a certain distance for the product – Some customers find it inconvenient to travel just to go to the store to buy the products that they want.
Delving into the Omnichannel Retail Strategy
Regardless of the differences between the two, then, case examples and research indicate that online and offline channels can entirely complement each other. The reason is no other than omnichannel retail strategy.
There are a lot of aspects of shopping that a customer considers and values. Oftentimes, they value different things in different circumstances. They assess the convenience of immediate availability, the product's price and the pleasure or pain of shopping in a store compared to online. Therefore, it is important that modern pricing strategies need to take these customer-centric considerations into account.
Having said that, let's consider these questions: In what occurrences will customers be sensitive to price variation for online/offline channels? In other words, when are they willing to accept price differences and when are they not? Let's discuss how to win the omnichannel retail strategy game and answer the questions along the way.
How to Win Using the Omnichannel Retail Strategy
Below listed are the 3 approaches to omnichannel retail strategy:
1. Implement price differential strategies.
Develop business rules that combine "hard facts" with "soft facts" in deciding what prices to use for which channels. Meaning, that you have to know about price elasticity and competitive pricing, such as the impact of the price change on demand by segment. Then combine it with consumers' willingness to accept price differences by channel. Omnichannel pricing programs should be actively monitored. Also, don't forget to continuously optimize prices based on what works and what doesn't. Start with a small part of the assortment, pilot the new approach, and then go over what works.
2. Train store employees properly about price differences.
A more active pricing communication strategy is the key coupled with an effective method to train store employees. Oftentimes, store employees avoid a straight explanation when asked why prices online are different from in-store. They'd say, "Maybe, it's a system glitch," or "No, idea. I'm just a cashier," or "Online and in-store are separate businesses, therefore, they have different prices."
Most customers understand the higher costs involved in stocking an item in a physical store. Also, the value of having immediate access to the item. Front-line workers should be aware of the price differences and know how to explain its reason. They should be trained based on the common questions of customers and how effective they are in providing appropriate answers.
3. Work out operational challenges by channel in managing price differences.
Customers value choice. Use a customer-centric approach. Offer the option to return products purchased online to a physical store. For example, Office Depot provides a refund to a customer for a returned item at the price they paid for it regardless of which channel the buyer used to purchase it. However, providing this service means making online customer data accessible to staff in the store.
It's not easy to put the omnichannel retail strategy to practice. However, it can start only with a mindset shift to embrace a "license to price differently" in all channels. Omnichannel retail strategy can be a true source of improved performance and growth with committed leadership. Nike, Disney and Bank of America are examples of brands that use an omnichannel retail strategy. They offer an integrated experience to their customers both inside and outside the digital world and in all available channels they have.
Also, the frontiers of omnichannel are advancing so fast. Thus, creating even greater consumer expectations.
Some retailers in Europe have enabled customers to:
    "Click in Store" for products in stock and have them delivered the same day to your doorstep
    "Fast Track": Click online at home for in-store products and will be delivered that night
    Speed delivery: Special delivery within two hours or less for in-stock store items
The financial model for these latest omnichannel strategies includes a minimum shipping fee for the convenience of fast delivery. Consumers don't mind paying to have the product delivered the same day if he needs speed.
Using this strategy, the same product prices in-store and online are no longer the issue. The determining factors are now speed and service, not the price. The retail store has become an omnichannel distribution point as much as a point of sale with price uniformity between online stores.
Maximising the Marketing Potential of Omnichannel Retail Strategy
1. Observe your customers' behaviours.
Understanding who your customers are and how they purchase from you is the first step toward developing a good omnichannel retail strategy. One method is to conduct a simple poll in which participants are asked about their shopping interests. You might provide a discount as an incentive for your customers to complete the survey.
You could enquire about how clients learn about new products and menu items. This could be accomplished through social media, in-store shopping, or word of mouth. You can also seek clarification about the types of goods they like to purchase in person rather than online. This type of information can help you focus your efforts and see where different channels can help each other. For example, if a big amount of customers claim to learn stuff on Instagram, you know that's a channel where you should concentrate your efforts. In this respect, data is critical.
2. Create content that is both informative and entertaining.
When it comes to educating customers, addressing concerns, and creating trust across channels, high-quality, engaging content is critical. The more engaging the information you can develop to demonstrate why buying from you is a wise choice, the more you'll sell.
Content marketing efforts can take numerous forms, including blog entries, social media, tutorials, customer reviews, and streaming videos. Visual content is attractive, helps with SEO, and does well on social media. Consider making multimedia presentations for your flagship products or services, or start a series of lessons that highlight your area of expertise.
3. Incorporate all your digital platforms into your stores.
Try to include social media in your in-store presence. Dressing rooms can contain displays that allow customers to read product reviews of what they're trying on. This is a useful addition to existing try-before-you-buy methods. Customers can be invited to snap photos of what they bought or ate and post them on Instagram in exchange for an incentive. Alternatively, you might have panels that display a live social media stream linked to your products or sector.
QR codes are just another tool that can help you take your omnichannel retail strategy to the next level. There are numerous inventive methods for businesses to use QR codes to communicate with customers, such as sharing information about the producers and chefs behind things and recreating the ambience of an in-store experience.
4. Provide free in-store pickup for suitable transactions.
People, particularly millennials, enjoy saving money on shipping charges. Consider converting your physical store into a fulfilment hub for your online channels, allowing customers to pick up their orders without having to pay for shipping.
According to a study, nearly three in ten buyers would prefer to pick up things in a physical store rather than have them delivered because they can receive those products faster. Furthermore, more than a quarter of consumers who prefer to pick up their purchases in-store claim they also shop in-store after the pickup, extending the omnichannel selling process.
5. Diversify the platforms through which you market.
Offer and promote your products everywhere your client's purchase, explore, or seek additional information. To acquire an item, most customers will go via several touchpoints, including brick-and-mortar shops, social media, online marketplaces such as Amazon and Etsy, your website, review sites, and larger merchants that sell multiple brands, to mention a few.
While diversifying, make your customer experience uniform. When customers switch across channels, they should see consistent branding and pricing. 90% of shoppers demand a consistent experience across all channels and devices. Establish a pricing team for better outcomes.
Our findings show that with the right setup and pricing team in place, incremental earnings gains can begin in as little as 12 weeks. Using superior price management techniques, the team can capture at least 1.0-2.25% more margin after 6 months. After 9-12 months, organisations are frequently generating 3-7% higher profits every year as they find more complex and previously unrealised possibilities, efficiencies, and risks.
Implications
The omnichannel retail strategy improves online pricing because it provides a unified customer shopping experience with no matter which channel a shopper uses. May it be social media, a digital store, an online marketplace, etc. In addition, it lessens the obstacles to purchase because it removes the time and hassle of comparing prices across channels. Thus, building up customer loyalty.
Case studies show that customers value different things in different circumstances. They consider the convenience of immediate availability, the price of the product including the pleasure/pain of shopping in a physical store compared to online. Therefore, it is vital that sophisticated pricing strategies need to take these customer-centric considerations into account.
Research indicates that online and offline channels can entirely complement each other regardless of their differences. That is again if they use an omnichannel pricing strategy. With committed leadership, omnichannel pricing can be a real source of improved performance and growth.
Undeniably, the retail industry is constantly changing. Therefore, players must find modern ways to respond to the digital world, consumer purchasing patterns, and other challenges. Thus, if retailers limit to one or two platforms and lack smooth integration, it can have a  detrimental effect on their long-term growth. In other words, they will have difficulties thriving and surviving in the industry if they keep doing the same thing (not adapting and responding to these challenges).
---
〉〉〉 Get Your FREE Pricing Audit  〉〉〉
---
Bottomline
Multichannel pricing is broken because most retailers don't know what their customers value or how they use their products. In addition, retailers overuse promotions which lead customers to think whether they are getting value for their money or it's just another pricing trick. Thus, they spend too much time focusing on their competitors rather than figuring out their pricing strategy for different channels. Furthermore, they don't have pricing strategies or they just use a markup strategy which provides missed opportunities in terms of profit.
However, at Taylor Wells, we strongly believe there are quick wins and low hanging fruit for retailers willing to think differently about digital and channel pricing. As regardless of the differences between the two, then, online and offline channels can entirely complement each other.
---
For a comprehensive view on integrating a high-performing pricing team in your company,
Download a complimentary whitepaper on How To Improve Your Pricing Team's Capability.
Are you a business in need of help to align your pricing strategy, people, and operations to deliver an immediate impact on profit?
If so, please call (+61) 2 9000 1115.
You can also email us at team@taylorwells.com.au if you have any further questions.
Make your pricing world class!