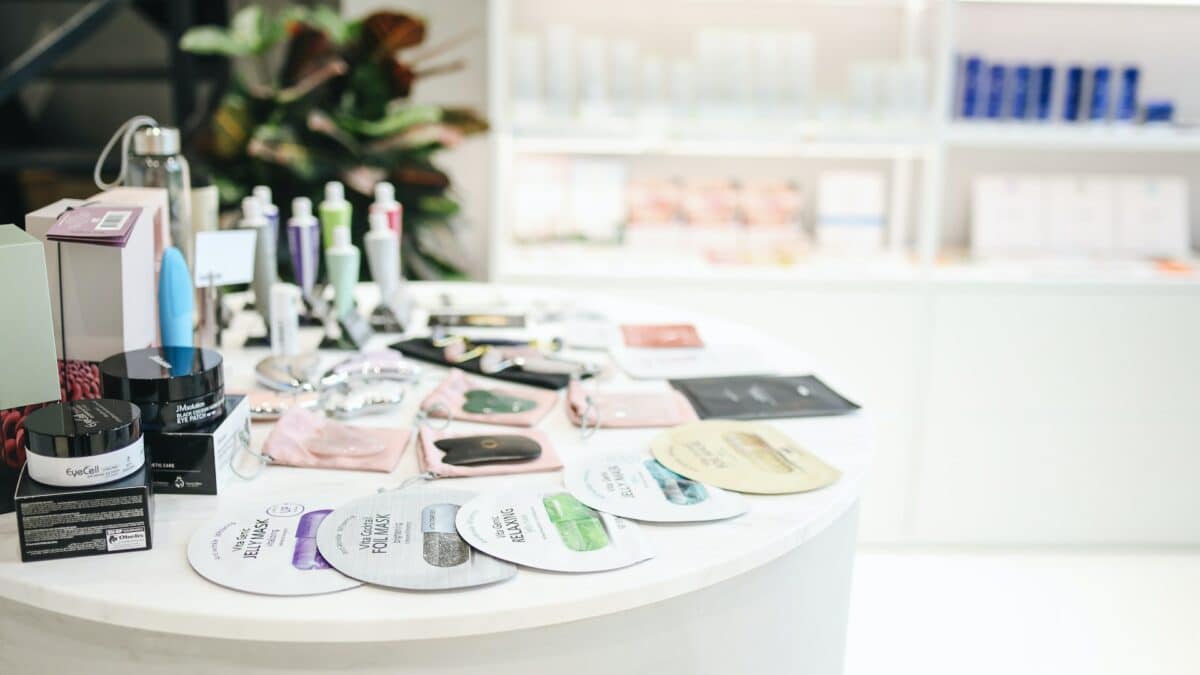 Exploring A Price-Based Marketing Strategy For Retail Store Businesses 💄
We frequently discuss how online retailers can use pricing to increase revenue or combat inflation. But what about traditional brick-and-mortar stores? While it is true that many people have shifted to online shopping in recent years, physical stores should not be downplayed. Pricing will also play a significant role in the continuous development of marketing strategy for their retail business.
---
>Download Now: Free PDF Marketing Plan for Beauty Products
---
The problem is, though, the highly competitive business environment had made it even more difficult for physical stores to convert shoppers to buyers and ensure customer loyalty.
In this article, we will discuss how brick-and-mortar store managers can use pricing to create better customer experiences and marketing strategy for their retail business. This will increase the attractiveness and potential for their stores to generate more sales and keep customers coming back. We focus on Ulta, a beauty retailer, with a proven effective physical store marketing strategy for retail business. We argue that a price-based store layout can create more value for both businesses and their customers.
At Taylor Wells, we believe that the power of pricing to drive significant changes to organisations extends to all types of businesses and industries, particularly those that operate physical stores. By the end, you will know how to reorganise your physical store in order to satisfy customers and increase sales.
The Best Price-Based Marketing Strategy For A Retail Business
What are the challenges faced by physical retail stores?
Retail is undergoing rapid transformation. Brick-and-mortar stores face a number of challenges. The majority of them revolve around four major issues.
The first is the physical store's location. Finding a property in a good location with a price or rent that is sustainable for the business has always been challenging. The second issue is competition from eCommerce. For years, online retail has steadily eroded brick-and-mortar sales. The third factor is the rising cost of goods and raw materials as a result of global economic problems. Finally, retailers are finding it difficult to manage rising labour costs.
To address these challenges, retailers must employ innovative strategies. These include a well-planned store layout.
What is the marketing strategy for a retail business regarding store layout ?
Customers' purchasing behaviours are influenced by how they engage with your products in a physical store. A retail store layout refers to the tactical use of space to influence the customer experience. Different retail layout marketing strategy for retail business must be used based on the kind of store, what they sell, and the type of experience they want their customers to have. Grid, free-form, boutique, and racetrack store layouts are among the most common. Some stores even use more than one layout if it suits them best.
Discussion On Developing A Store Layout As A Marketing Strategy For Retail Business
Aside from the four basic store layout approaches, retailers can tweak the strategy and incorporate pricing. Why is a price-based store layout a good strategy for brick and mortar stores? Let us discuss Ulta, the beauty retailer that gets it right.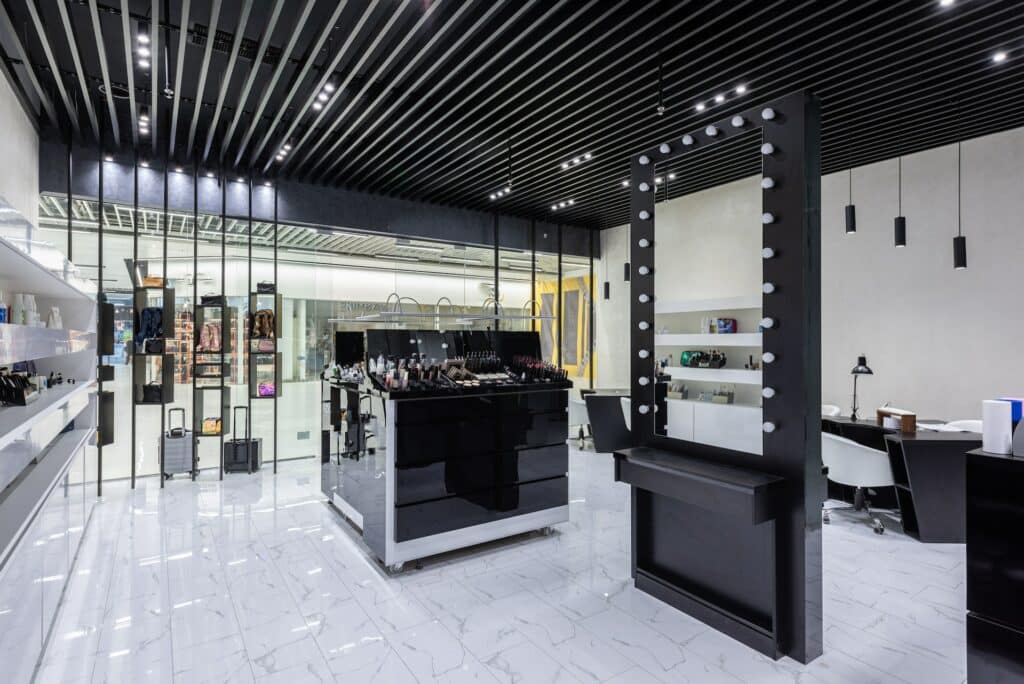 Ulta has flourished in the past year, with net sales reaching $2.3 billion, a 17% increase year over year despite inflation squeezing many consumers' discretionary spending. They organised their in-store products by price point: high-priced premium products on one side vs. mid-priced mass market on the other side.
Ulta added distinct fixtures and visual elements to differentiate price points so that specific categories were easier for customers to find, and the value of the categories was immediately understandable from the layout of the stores and price points. 
They added sections to their stores called "Cue the New," which were designed to attract and familiarise customers with new products. They also enabled the business to conduct rapid price and product trials in a systematic and scientific manner. A useful tool to de-risk entry into new categories and brands. Overall, Ulta's physical stores were purposefully designed to make it easier for customers to buy from them. 
Implications Of Store Layout As A Marketing Strategy For Retail Business
Ulta is innovating its strategy for reaching customers with a combination of strategic pricing, psychological pricing, customer-focused product assortment and store layout. Customers like it as shown by their increased sales. 
Other companies can employ this kind of marketing strategy for retail business too. To ensure that you make the best of price-based store layouts, you need to have a specialised pricing team and strengthen your commercial capability.
Our findings show that with the right set-up and pricing team in place, incremental earnings gains can begin to occur in less than 12 weeks. After 6 months, the team can capture at least 1.0-3.25% more margin using better price management processes. After 9-12 months, businesses often generate between 7-11% additional margin each year. As they identify more complex and previously unrealised opportunities, efficiencies, and risks.
Moreover, our findings also show that when a business builds and embeds commercial capability across the business; bolstering its internal pricing skills and capabilities to build a sustainable pricing system, it can generate at least 3-10% additional margin each year while protecting hard-earned revenue and volume. This is at least a 30-60% profit improvement straight to the bottom line.
---
〉〉〉 Get Your FREE Pricing Audit  〉〉〉
---
Bottomline
The store layout is an important marketing strategy for a retail business. Retail stores use layout to influence customer behaviour by customising the flow, product placements, and atmosphere of the store. Managers must become more strategic and creative in designing physical store layouts in the face of ever-increasing business challenges. Otherwise, they risk falling behind their competitors and losing sales.
The beauty retailer, Ulta, exemplifies how to implement a price-based store layout. It improves the customer experience by making shopping more convenient. The outcomes are extremely positive. Their sales have skyrocketed, and they are optimistic about the coming years. All businesses can achieve this with the help of a highly skilled and competitive pricing team, as well as a value culture that is embedded throughout the organisation.
---
For a comprehensive view and marketing research on integrating a high capability in your company, Download a free complimentary whitepaper on Marketing Plan for Beauty Products.
Are you a business in need of help to align your pricing strategy, people and operations to deliver an immediate impact on profit?
If so, please call (+61) 2 9000 1115.
You can also email us at team@taylorwells.com.au if you have any further questions.
Make your pricing world-class!